Autonomous may be running the best Cyber Monday deal on office furniture this holiday season. The company will have many of its top-selling products at least at a 20% discounted price. Also, by the time Cyber Monday officially rolls around, the discounts could be as high as 70%. 
When Will the Cyber Monday Sale Start at Autonomous?
The main sale will take place right on Cyber Monday, which is November 27th this year. This is when you can expect to see the smart desks and the best ergonomic chairs they have in stock, potentially at 50% OFF. However, Autonomous will have discounts on various products starting at the end of October. 
To get the company's best deal on Cyber Monday, people will have to wait until the official day. The problem is, there's no guarantee that some of those office accessories will be available by then. It may be a good idea to make an early Black Friday l-shaped desk purchase before they run out.
The Best Cyber Monday Deals at Autonomous
Even though the official sale is still not yet upon us, these are some of the products that Autonomous has promised will be on sale throughout Cyber Monday. As mentioned, some of these could be discounted throughout the entire month. Making a purchase at the right time could be the difference between sitting in an ergonomic office chair for the rest of the year or sticking with your current seating arrangements.
1. Autonomous SmartDesk Core
The SmartDesk Core is Autonomous' flagship smart desk option. It's an adjustable desk that can go as low as 29.3 inches or as high as 48.5 inches. This range allows you to not only find a comfortable seated position but also stand at your desk when you need to.   
To adjust the height of this desk, you only need to push a button. One of the best features is the motion sensors that will stop the desk if it hits a chair, for example, while coming down. This can help avoid major damage to the equipment over a simple mistake.
This SmartDesk Core is currently going for around 500 dollars. That price tag does not feature the 20% discount it will include in the Cyber Monday sale. Since this is one of the most popular products that the brand sells, they're bound to have plenty of these desks in stock. Regardless, it could still be a good idea to make the purchase early if you find it on sale before November 27th.
2. Autonomous SmartDesk Corner
When we mentioned that there was a Black Friday L-shaped desk deal that you may want to take advantage of, we were referring to this desk. It can be configured to feature the smaller part of the "L" on either side. That's going to depend on how you want to set it up. 
Remember that with most of these options, you have to assemble them yourself. The good thing is that the instructions are pretty clear, and the assembly process itself is not complex. You get double the space to work, and the desk can hold up to 400 pounds of weight. 
Even at its current price of 1,140 dollars, it'd be hard to find a new L-shaped desk around the same cost. Add to that the fact that it will feature at least a 20% discount on Cyber Monday, and you'll realize this deal is hard to beat.
3. Autonomous ErgoChair Pro
Autonomous is also putting some of its best ergonomic office chair options on sale. This ErgoChair Pro version is essentially the premium option that the brand offers. It's a chair that has plenty of things going for it. 
You get some of the ergonomic elements many people look for in office chairs. Perhaps the best ergonomic feature of this model is the lower back support. The mesh backrest also makes sitting on the chair for a long time a manageable experience, even on hot days.  
4. Autonomous ErgoChair Core
This ErgoChair Core option is one of Autonomous' lower-cost ergonomic chairs, even without the discount. It still has the lower back support that the Pro version features, but not many of the other elements that can make that chair a better fit for people who suffer from back problems. 
The ErgoChair Core is a decent office chair option that companies can bulk order so that every employee can sit in a comfortable chair. With this in mind, making a direct comparison with the Pro chair, which is more the option you'd look for if you wanted a Cyber Monday gaming chair deal, isn't fair.
Both options are decent, but they are built for different audiences. This Core version usually costs around 300 dollars. That price is going to be even lower on Cyber Monday, and that's something that people who want to buy multiple chairs may want to monitor.
5. Autonomous Filing Cabinet
It may be hard to get too excited about a filing cabinet. Then again, that's a good reason to look for one at a sale. It's certainly not an item that many people will be willing to pay full price for. This particular cabinet is a full metal structure, so you can expect it to be durable. 
What we were a bit concerned about was the size. It may not be wide enough to fit some of the large binders that certain companies and law firms still use to keep different types of information. The size, though, can be an asset in other offices that won't want to waste too much of their already limited space on cabinets. 
These file cabinets can fit perfectly below most desks. That's the preferred position because it makes them accessible, and they don't take up unnecessary space in this spot. Each unit usually costs 229 dollars, so getting a couple at a discount certainly won't hurt.
6. Autonomous Monitor Arm
This monitor arm can be one of the best office accessories for people who are using multiple monitors for work. The arm will allow you to set the monitor in different positions. That may not seem like much of an asset. 
However, it's important to remember that monitors that naturally feature this type of mobility can cost much more money than this arm. In a sense, this gadget provides the opportunity to bring new life to old equipment. The base price of around 80 dollars could seem steep for some people. 
If you're looking for a Cyber Monday discount, check the prices of new computer monitors. That can give you an idea of whether this gadget will be worth the risk. With the 20% OFF, this add-on can certainly become more attractive.
7. Lamp Depot RGB Corner Lamp: Remote Control & 300+ Lighting Effects
The lamp is one of the few accessories that Autonomous sells that seems to work better next to a home standing desk instead of in an actual office space. These lights can look great next to a TV in a large gaming room. Since they light up different colors, they could even be an option for a man cave type of setup.
You can select the color that you want the lamp to light up or allow it to go through the entire set of options. One of the things that people complained about was the lack of a white light. That's one of the main reasons it's probably better suited for a home than an office.  
This is one of those items that will see its price drop even further. It already features a significant discount, but it could be better to wait until Cyber Monday to make the purchase.
8. Mount-It! Under Desk CPU Holder
If there's one item on the list you don't want to wait until Cyber Monday to purchase, it's this one. This CPU holder is already at 70% OFF. That means that you would only have to pay 30 dollars for it. That price tag may actually scare some people off, especially if that was the base price.
However, this is a quality product. It's a sturdy structure with safety knobs and screws to ensure the CPU stays in place. If you're going to pull the trigger on a Cyber Monday standing desk deal, this can be one of the best compliments for that purchase. Keeping the CPU in place on a standing desk can ensure that some of the wires won't tangle up as you move the desk up and down. 
Since it is already on sale, this item may not make it to the end of November. As mentioned, if this is an accessory that you have your eye on, make sure to make the purchase early. Otherwise, you run the risk of having the company run out of stock.
9. Lamp Depot Anti-Gravity Humidifier
Those interested in purchasing this humidifier may want to play the waiting game a bit. The item is already on sale at a discounted price. However, the brand promises to increase that discount to up to 70%.
The current price is 95 dollars, a 30% discount on the original price. Is that still a bit steep for an office accessory that's a bit of a novelty product? Unless you're currently in the market for a humidifier, it could make perfect sense to wait for the price drop. 
This humidifier works for 18 hours with just 500ml of water. It also has a small light that can be used to provide extra clarity in darker hours at your desk. If you get a 70% discount on the item, it's probably not going to hurt too much to add it to the cart.
10. Deltahub Keyboard Wrist Rest
This is another item that could considerably benefit any worker or student who has to press down on a keyboard all day. These wrist rest pads are easy to adapt to your typing style. People who have developed hand injuries because of typing may want to look into this option for extra relief. 
It's important to find the right size for you, but we know it can be hard to understand what that right size might be. Knowing this, people may be better suited to just buying the large option. If you buy the small ones, and they don't support your wrists like they should, the product doesn't make too much sense.  
These can be another item that will complement your purchase nicely. Their current price tag is 40 dollars. That number may not go down as Cyber Monday approaches. It's important to remember that if you want to time your purchase just right.
11. GravaStar Supernova Bluetooth Speaker
You could certainly purchase any Bluetooth speaker you can find out there. In fact, there are plenty of options at a lower price range. These speakers, though, provide some style points that are hard to get with other products. 
They're designed to look like a scorpion and feature a lantern on the inside. These can look the part in a home or a regular office setup. They're small enough to where they won't be taking up too much space on your desk, yet they pack enough punch to crank the music up.  
These speakers are really going all in on their design being their main selling point. Within that 160-dollar price range, there are multiple options on the market that can make them a harder sell. If you're going to buy a new desk, and you want a really cool add-on that you won't pay extra shipping for, these speakers can fit the bill.
12. Yaber ACE K1 Full HD Smart Projector
One of the sneaky great deals on the Autonomous site right now. This projector is currently going for around 280 dollars. Unlike the speakers, it will be harder to beat the deal on this projector. 
Many businesses can benefit from this particular item, especially if they are still conducting meetings on devices they bought in the mid-2000s. This projector's video quality just puts the previous generation's to shame.
In the realm of online shopping, Cyber Monday is a prime opportunity to discover amazing deals. At Autonomous, we're thrilled to present the best Cyber Monday deals for 2023. It's your chance to upgrade your workspace with cutting-edge ergonomic solutions, innovative smart features, and stylish designs. Don't miss out on these exclusive offers and enhance your work environment. Happy shopping!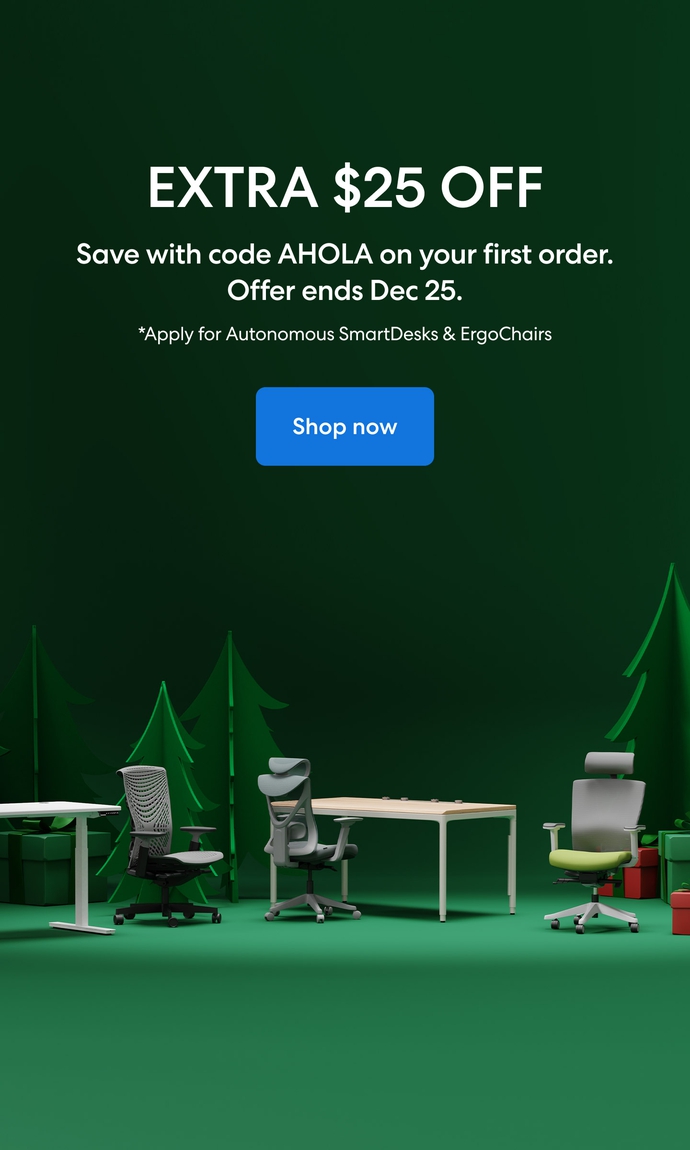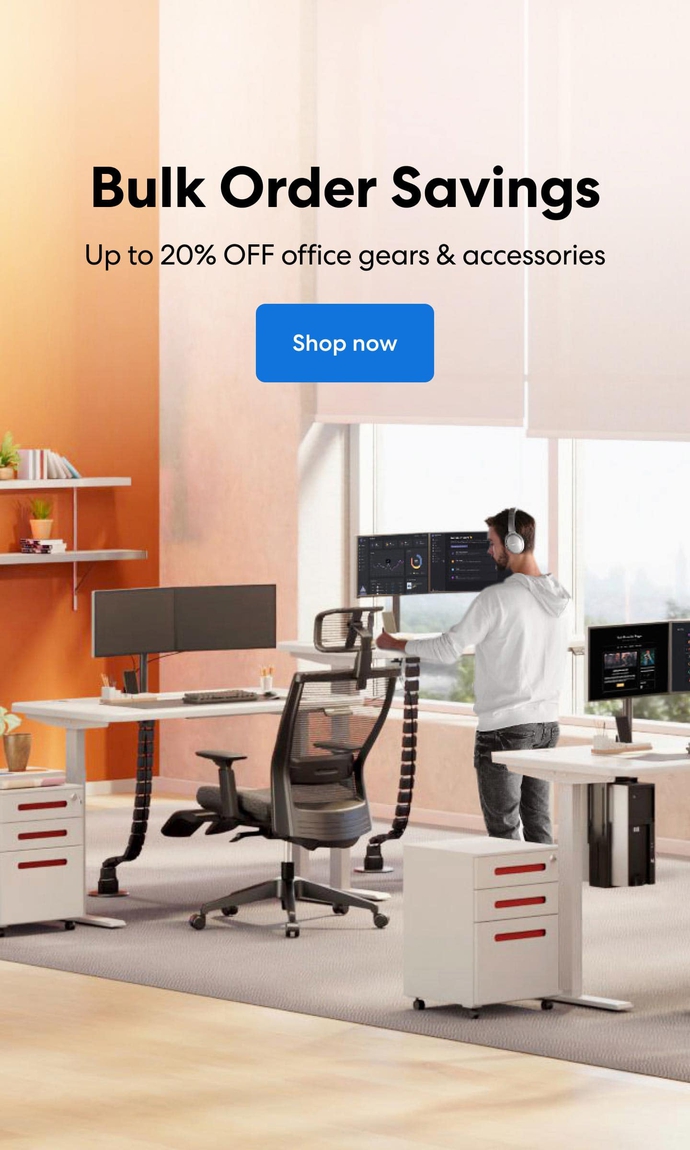 Subcribe newsletter and get $100 OFF.
Receive product updates, special offers, ergo tips, and inspiration form our team.