There are tons of gaming accessories and gaming furniture that make the entire experience better and more enjoyable. Since gaming is considered an addition, many people involved in gaming suffer from various negative consequences. Though it is hard to avoid gaming at all, you can reduce the negative effects by following the proper gaming ergonomics.
One such thing to make the gaming experience better is the gaming monitor mount which not many people realize why it is such an important accessory when gaming. Gaming monitor mount or gaming monitor arm makes your gaming session comfortable by allowing you to adjust the gaming monitor height.
Some gaming monitor arms desk mounts come with the option to adjust the height, and un-adjustable arm mounts are of no use when we talk about gaming ergonomics. But what exactly is the use of a gaming monitor mount, and how should you choose one? Below is everything you must know about buying a gaming monitor desk mount for your gaming den.
What is A Monitor Arm for Gaming?
A monitor mount is a bracket that holds one or more monitors against a wall or table. The sturdy mounts, which are usually constructed of steel, are known for their versatility and solidity and ease of use.
Screen orientation is variable and can be readily altered with a monitor mount to ensure ergonomic comfort and an optimal screen view. Monitor mounts are extremely movable, allowing rotated, tilted, and lowered. People commonly use and buy a monitor mount when there is a multi-monitor setup, but you can also use the monitor mount for a single monitor setup.
Benefits of Using a Gaming Monitor Arm?
Ever since we have realized that a person's desk and the accessories placed on the desk have a vital effect on the overall performance, there are many viable solutions to improve the quality of the workplace setting. Monitor's arms are a great accessory to improve the work quality and have many hidden benefits which you might not have thought about earlier. Here are some of the most common benefits of using a monitor arm for your workplace.
Reduced Eye Strain
The ability to vary a monitor's height, depth, and occasionally even tilt is the first and most important benefit of employing an adjustable monitor arm. This customization allows a person to place their monitor exactly where they need it to avoid hurting their neck and eyes while using it for an extended amount of time.
The monitor should be situated squarely in the middle of the viewer's field of vision, eliminating the need for them to glance up or down to see their screen. This direct viewing posture keeps children from getting neck problems from strain.
Versatile
Your table might not be made for a certain type of monitor, but you can make any work or gaming surface adaptable to different monitor types with a monitor arm. For example, the Pixio PS1D Dual Monitor Arm Mount allows you to mount even the curved screen monitors as well as slim flat-screen monitors. The mount has a certain load capacity, so you can also use screens with varying weights without breaking down the neck of the mount.
Switching Between Sit and Stand
Having a gaming monitor mount or a monitor arm for your desk becomes even more important if you want to switch between sitting and standing. Since the ideal ergonomic posture for your monitor changes depending on whether you're sitting or standing, an immobile monitor stand will be in the improper position at least half of the time. You may adjust your monitor slightly each time you raise or lower your desk using a monitor mount, ensuring that it is always in the most comfortable position.
Better Posture
Slouching or hunching over at a desk due to a poorly situated monitor can cause serious back pain and stiffness. A monitor arm allows a person to alter the monitor's position to support good posture. This is also true for folks who work at a sit-stand desk. The display can be placed in the ideal location to encourage people to stand up straight while using their computers.
Improved Work Efficiency
If you still do all of your work on a laptop, you're undoubtedly squandering a lot of time every day. Switching back and forth between many windows while attempting to finish a single simple job might be aggravating. You may expand your windows across two displays using a monitor mount. It's much better if you have two monitor mounts; with three screens, you can organize your windows and files, so they're easy to search, read, and modify.
You'll be surprised at how much a monitor mount on your desk can improve your productivity. Moreover, with an accessory like Mount-It! triple monitor mount, you can even use multiple monitors simultaneously, so the overall gaming experience is much more mesmerizing.
Clean Workspace
A crowded workstation is distracting and can lower a person's productivity or performance in a game. A gaming monitor mount raises the monitor off the desk, allowing you to work below it. A minimalist can leave this section to give their desk a clean, modern look. On the other hand, this space can be used to keep photos, pens, and other items commonly found on a desk without cluttering the region where a person's hands rest.
How to Choose the Best Monitor Arm for Gaming?
When it comes to choosing the right monitor arm for gaming, it all comes to your personal choice. There are many kinds of monitor arms that you would find in an ergonomic store, and each one offers a different set of benefits from the other. And when it comes to gaming, the most commonly chosen type is the spring mount.
Spring mounts offer several advantages. Spring mounts are extremely versatile, allowing them to move in any direction. This enables users to precisely adjust their monitor for best performance and comfort. Although spring monitor mounts are an expensive pick, they are worth the price.
Frequently Asked Questions
Is Gaming Monitor Arm Mount Worth Buying?
Yes, gaming monitor arms offer several benefits at once. You will get improved flexibility, better performance, and a high gaming experience.
Does Gaming Monitor Desk Mount Damage the Desk?
The monitor arm and damage to your desk depend on the monitor arm type. C clamp monitor arm may damage the wooden desks but pair well with steel or metallic desks. The area where the clamp is fixed might leave some marks or scratches.
Video ads for product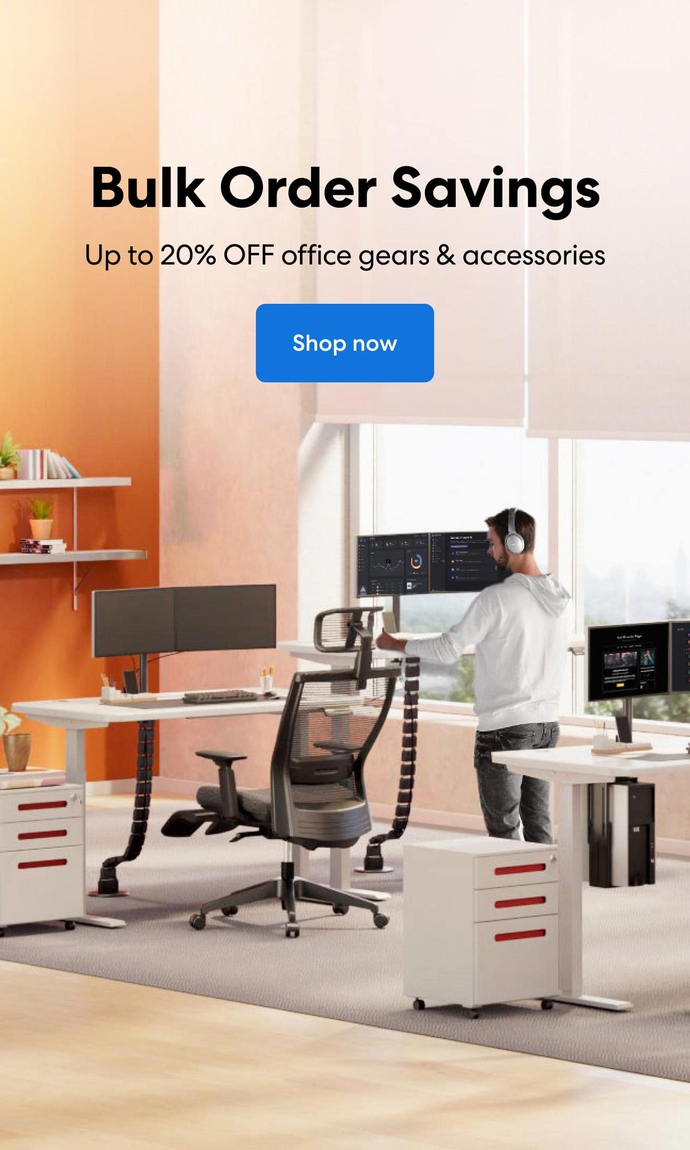 Subcribe newsletter and get $100 OFF.
Receive product updates, special offers, ergo tips, and inspiration form our team.