Workplace Inspiration
Great Small Sewing Room Ideas For Indoor And Outdoor

Autonomous
|
Feb 8, 2023
867 Views
Many of us worry about the decor of our homes because it can seem very expensive to us at times. Picking a good decor style for your small sewing space is of utmost importance. 
Throughout the eras, furniture has been the most important factor when it comes to decorating homes and small sewing room ideas. Moreover, the furniture we have for you is just too good to be wrong. 
Check out some examples of affordable ideas that you can make in your own small sewing room.
Small Sewing Room Ideas for Small Spaces
1. Artwork
You can incorporate some color into a space with artwork and coordinate it with something else, such as throw pillows. It adds such a great personal touch to a space. The aesthetic appeal of your room can increase ten fold and you'd love your room when you do artwork in it.
2. Rugs
Adding an area rug to a small sewing room layout gives it a bigger and more cohesive look, even over carpeting. The storage unit should be large enough to fit underneath the bed and at least one other piece of furniture. 
You can add some extra texture and design to a space by layering rugs. The visitor may think, "I wouldn't have thought of doing that, but it looks so good!".
3. Go Light
It is one of the most effective shed house ideas. It is important to choose the right wall color for small sheds. Use modern shed plans to make the right choice. Pale shades reflect more light, making spaces appear larger and brighter. Make a statement with a bright, saturated color like sky blue, peach, or butter, or keep things simple and use neutral colors like gray, white, or ivory.
When there is a lot of furniture crowded into a small room, you can use a monochromatic color scheme to make it look larger. From the walls to the window treatments to the bedding, don't forget the artwork and throw rugs. You might decorate the shed house in light blue or tan shades. Avoid that look by keeping a color palette consisting of two or three subtle shades.
4. Pillows
Pillows will add so much value to your sewing rooms. Pillows should not occupy more than half the bed, even when they're comfy and cute. Your only requirement is two sets of bed pillows and a lumbar pillow of appropriate size. It's also a good idea to use different textures on your display to liven it up.
5. Double Your Efforts
Whether you have loft beds or a sewing or hobby table, you may not have enough space in your waterproof storage shed. Make your space more efficient by choosing furniture that can serve multiple purposes. 
Choose beds with drawers under the mattress for storing folded clothing instead of a separate dresser. If you don't need a bedside table, choose a headboard that includes built-in shelves for lamps, books, and alarm clocks. Foot Locker-style trunks can be used to store clothing or serve as seating areas in case you have guests.
6. Make Your Closet as Spacious as Possible
A small modular shed may accommodate your bed and computer table if it has a closet. By placing your dresser inside the closet, you can free up some room in the backyard shed house for your sewing table and bed, and all of your clothing storage will be centrally located. Alternatively, you can place your computer table in the closet if you remove the rod. You should close the door when you aren't working to make your room look neat and open it when you are ready to work to gain access to the table.
7. Coffee Table or Ottoman with Multiple Functions
In order to have a comfortable living room, you will need this piece of furniture. Board games or extra throw blankets can be stored here.
8. ADUs Should Be Installed
The size should also be taken into consideration. Another way to put it is that nothing should be too large or too small, hence refer to one of the potting shed ideas available. 
If you have a bigger home, a column of small, pretty blooms might go unnoticed. Since your front yard is one of the most important pieces of your house, it is crucial to choose components that enhance and supplement it. One easy way to do that without upsetting the entire layout of your lawn is to use our Autonomous ADU collection. It is a series of ADUs that you can install in under 24 hours and use them immediately afterwards.
9. Plants for Indoors
In addition to adding color, texture, and dimension, a plant acts as natural art. A room will feel comfortable and cozy when it's decorated with it. It's pleasing to the eye. If you're not sure if you can keep a plant alive, get a faux one! Either a large one or multiple smaller ones would look nice. 
In addition to making your surroundings beautiful, plants are also fresh and pollution-free, and will keep your surroundings fresh and pollution-free too. The shop also offers flowering plants of your choice to enhance the room's appearance.
10. It Would Be Better to Have Wallpaper
Have you grown tired of the same color on your walls? If you decide to paint it over again, the cost will be high, but it will also be messy. You can get some cool wallpapers here instead of going with paint. 
Fortunately, there are so many wallpaper designs available that you can always find one that suits your preferences. You can even use different wallpaper on different walls in your sewing room if you want.
11. Increase the Amount of Light
The installation of additional eye-catching lighting can greatly enhance the appearance of your bedroom. In order to make it appear appealing, experiment with various lighting moods. Lighter-lit themes are preferred by some people, while others prefer darker-lit themes. You may want to choose it based on the environment of your sewing room.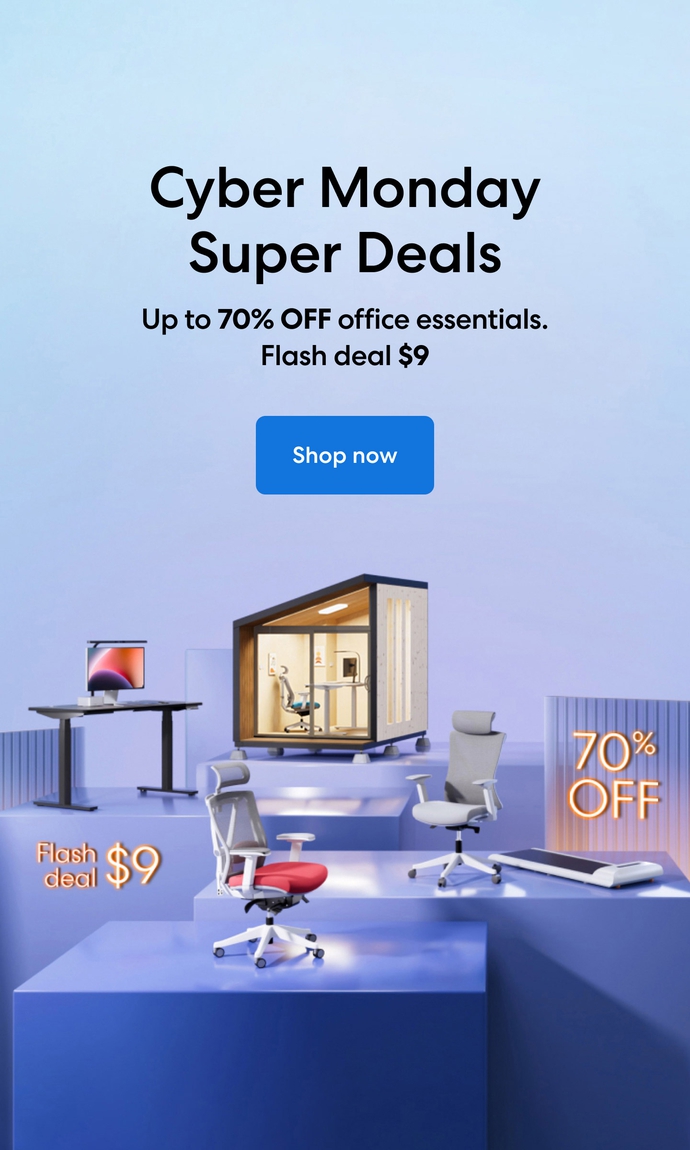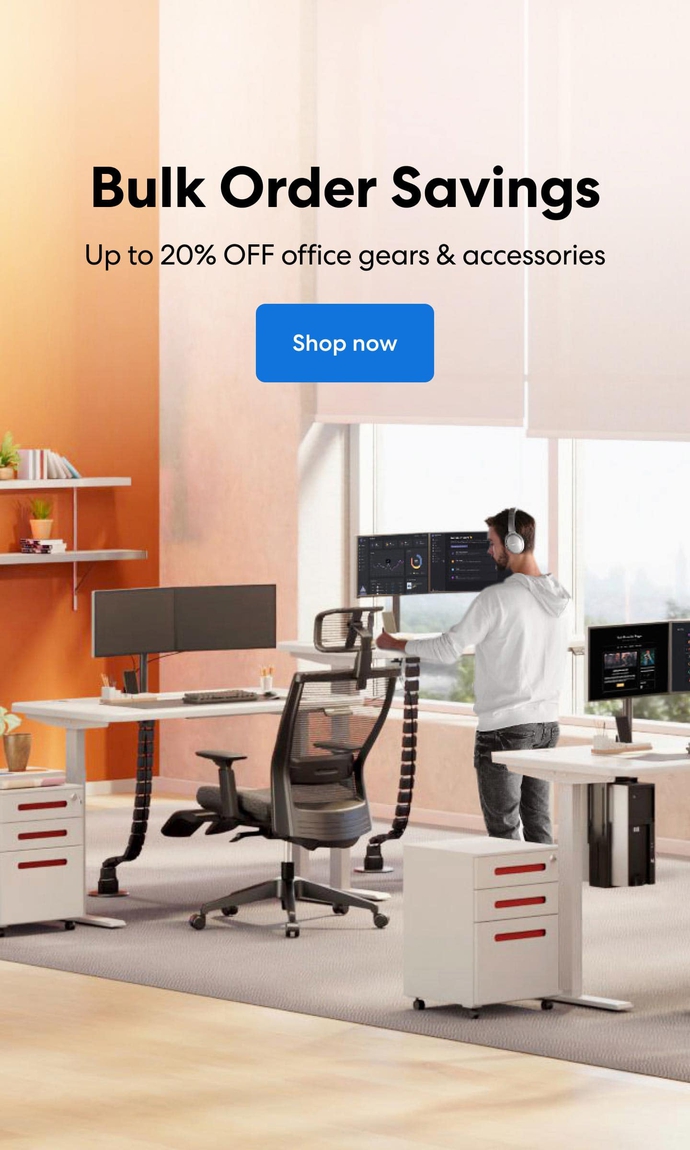 Subcribe newsletter and get $100 OFF.
Receive product updates, special offers, ergo tips, and inspiration form our team.