Workplace Inspiration
20 Easy and Simple Ideas to Transform Your Small Yard This Fall

Robert Johnson
|
Oct 25, 2023
467 Views
Whenever seasons change, it presents a fresh challenge if you are trying to keep your backyard looking great throughout the year. Some small yard ideas may be more suited to the summer rather than fall. As such, you always need to have a few easy-to-implement ideas that can be useful whenever you feel the need to freshen up your backyard. 
However, there are some great ideas, such as installing a prefab ADU, that will look great throughout the year, regardless of the weather conditions. If you are wondering how you can make your backyard look fresh and unique this fall, you've landed on the right page. There are 20 great ideas in this article that you can consider for 2023. 
20 Small Yard Ideas for the Autumn Season
The great thing about small backyard ideas is that they do not usually cost an arm and a leg. Even with a very limited budget, you can start working on any of the following ideas before fall arrives: 
1. Get an ADU for Your Backyard
One of the best ideas when it comes to small yard design is to install an ADU for your property. Many homeowners are seeing the value in this idea because a prefab backyard studio can both improve the look of your home, and add some much-needed value to your property. 
If you buy an ADU from a reliable supplier, such as Autonomous, you can be guaranteed to have a unit that is built to look great while withstanding even the harshest of winters. You can visit Autonomous and take a look at the three versatile ADU products that are available.
2. Create an Inviting Sitting Area
Many people love to host visitors in their backyard. This means it is usually the place that sees the most activity during lunches and dinner parties. If you are one of those people, you need to work on creating an inviting sitting area for your guests, especially if you are lucky enough to live in an area where fall temperatures are not too cold for an outdoor picnic once in a while. 
3. Make It Cozy
Although in some areas fall temperatures can be a bit nippy, you can still manage to make your backyard a lot cozier with the right tiny backyard ideas. One of the best ways to do this is to play around with different types of cozy furniture, such as outdoor couches and cushions.
4. Add a Fire Pit
Imagine roasting some marshmallows with your closest friends and family while enjoying the last few warm evenings before winter arrives! A cozy fire pit in the center of your backyard can make that idea a reality. As far as small yard ideas go, this is one of the best options you can consider. 
5. Use Layered Textiles
With the right choice of décor, your backyard can look a lot warmer than it usually is in fall. If you want the perfect autumn-look for your furniture and other backyard accessories, consider using layered textiles. There are many places where you can get intricately designed outdoor textiles that will withstand all kinds of weather conditions. 
6. Create Some Water Features
With many modern backyard ideas, no grass, flowers, or other garden plants are required at all. If you have always wanted a great water feature in your backyard, now might be the best time to get one. Not many people are thinking of adding a fountain or pond to their yard a few months before winter, meaning you could get very good prices on materials and labor.
7. Consider an Outdoor Kitchen
A tiny outdoor kitchen created using small yard design ideas can be the best thing you have ever added to your property. This can come in very handy when you host barbeques or picnics in your home. Instead of going to and from the main kitchen to fetch ingredients and utensils, you can have everything you need in your outdoor kitchen. 
8. Scatter Some Outdoor Furniture
No modern backyard can be complete without some of the latest outdoor furniture. If you buy from a reliable supplier, you will not have to worry about your furniture falling apart due to excessive rain or freezing nighttime temperatures.
9. Buy Some Patio Heaters
In many cases, you may want to spend some time enjoying the sunset from the comfort of your patio, but the cold temperatures make it impossible to do so. However, with the right small backyard ideas, such as adding a few patio heaters around the place, you can have some outdoor fun while keeping the weather at bay. 
10. Don't Forget Your Garden
Just because fall is not usually the time to start working on small backyard landscaping ideas doesn't mean to have to forget about your garden entirely. Take some time to remove some weeds or plant some perennial plants that will last throughout fall and winter.
11. Build a Wooden Deck Patio
If you do not mind spending a little extra on your backyard, and if you are ready for some home renovations, now may be a great time to build a wooden deck for your patio. This would be a great place to put a fire pit and some beautiful outdoor furniture. 
12. Play Around With Your Lighting
With the right kind of lighting, your backyard can come alive, even in the bleakest of weather conditions. There are many types of weather-resistant lighting fixtures that you can install to keep your backyard looking bright and inviting all the time.
13. Get Some Layered Doormats
Simply adding some layered doormats on your main doors is one of those tiny backyard ideas that do not cost you much, yet add a lot of personality to your home. You can choose from a wide range of materials, with some even coming with special inscriptions. 
14. Use Table Top Heaters
If you already have an outdoor sitting area, but are looking for some small yard ideas to add the finishing touch, you can buy some tabletop heaters that can be placed on any flat spaces around your patio. 
15. Get a Cozy Rocking Chair
Rocking chairs have been around for centuries, and they seem likely to be around for many more years to come. Such a simple chair modification can make your fall evenings a lot cozier and more comfortable. 
16. Install a Hammock
If you enjoy spending some time in your backyard, sipping on some juice, and reading your favorite book, consider some small backyard ideas that involve installing a hammock. This could easily turn out to be one of your favorite spots in the whole yard, and it is very easy to make.
17. Paint Your Walls
One of the most depressing things about winter is that it can feel as if the light is slowly draining from the world. You can use these last remaining months to paint your backyard walls using some bright and happy colors. If you go for different shades of pink, yellow, or orange, you can create an awesome backyard look that seems to defy the bleak weather. 
18. Add Some Traditional Lanterns
If you want to master the art of small yard design, you need to learn how to create the perfect balance by using the right light tones. While the most common thing would be to buy some modern light fixtures, you could opt for a more traditional look. Some traditional lanterns placed strategically around your backyard can produce a striking effect that your guests will love. 
19. Scatter Some Chunky Candles
Are you looking for a minimalist modern backyard idea that will not cost you a lot of money, nor take a lot of time to create? Consider buying some chunky candles that you can place on your patio. The warm color made by candlelight is perfect for an evening under the stars. If you buy scented candles, you can add yet another dimension to your backyard atmosphere. 
20. Prepare for Halloween
The arrival of October means most people's thoughts start to turn towards Halloween. There are not that many small backyard landscaping ideas that are tailored for this holiday, so this would be a great way to make your property stand out. What is great about Halloween is that you are only limited by your imagination, so feel free to go as wild as you want while planning for the best day in October.
Consider Investing in Autonomous ADUs for Your Backyard
At times, small yard ideas can be in the form of permanent fixtures that you will be able to enjoy for many years on your property. That is the case if you decide to install a backyard ADU that you can use as a home office, game room, sleep pod, or a rental unit. 
If this sounds like a great idea to you, Autonomous has three awesome ADUs that you need to consider. Depending on what you intend on using your ADU for, you can buy any of the following ADUs: 
1. Autonomous WorkPod
Of all the home office pods you will find on the market, one of the most versatile and modern options is the Autonomous WorkPod. There seems to be no limit to what you can use this flexible ADU for. It has huge panoramic windows that let in a lot of natural light while giving the ADU an awesome modern look.
If you are worried about how far your ADU will be when winter comes around, you will be happy to know that it is made of the highest quality material that is designed to withstand extreme weather conditions. The ADU is spacious enough to be used as an office or even a rental unit if you want to make some extra money.
2. Autonomous StudioPod
Have you always wanted a prefab studio, but didn't know how to build one in your yard? Well, Autonomous might have the ideal solution for you. With the StudioPod, you can finally have that ADU you have always wanted, without the need to build anything at all. 
When you have identified the place where you want to place your ADU, simply go to the Autonomous website and order the StudioPod ADU. It comes prefabricated, meaning you won't have to lift a finger to build your own unit. 
The StudioPod has solid walls in place of the huge panoramic windows of the WorkPod, meaning it provides a lot more privacy. This is ideal if you are looking for a quiet place to get some work done, or to grab a nap in your very own sleep pod.
3. Autonomous WorkPod Lite
There are not many places online where you can find an affordable backyard ADU that comes with enough features to rival the best products in the industry. However, that is exactly what you get when you buy the Autonomous WorkPod Lite. As the name suggests, this is an ADU that shares a lot of similarities with the WorkPod, except that it is much smaller and more affordable. 
However, do not let the small size fool you, because the WorkPod Lite still provides enough space to be used comfortably as an office, game room, or sleep pod. It does not come with any pre-installed furniture items, but if you look through the Autonomous website, you should be able to find everything you need to make it cozy enough for fall.
Final Word
There are many tiny backyard ideas that you can consider this fall if you want to give your property a unique look. Installing a mini backyard house is one of the best things you can do to not only improve the look of your yard, but also boost the market value of your property.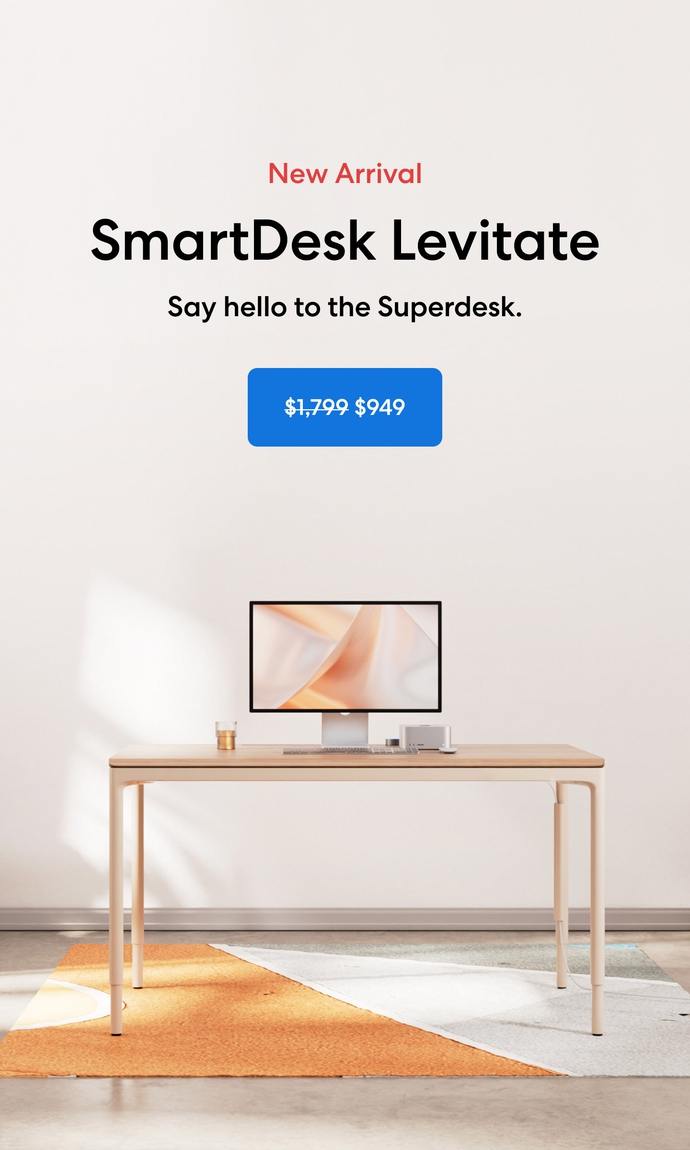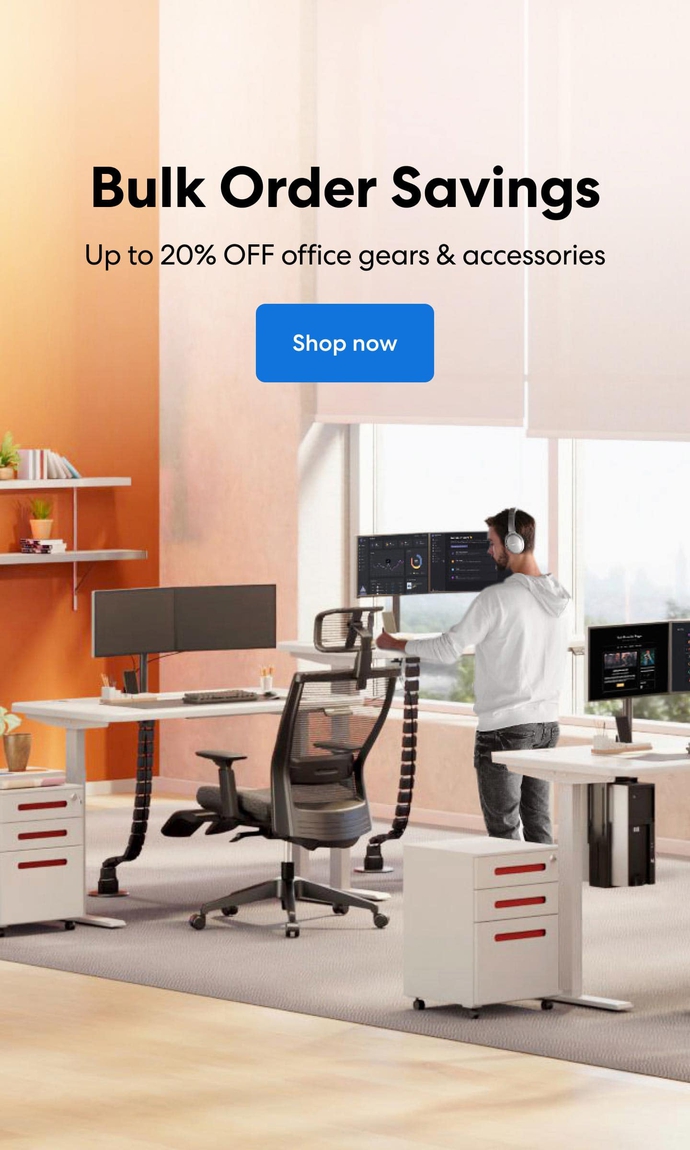 Subcribe newsletter and get $100 OFF.
Receive product updates, special offers, ergo tips, and inspiration form our team.