Smart Products
Smart Furniture: Transforming Interior Design Through Technology

Autonomous
|
Jun 15, 2023
948 Views
Ever wondered what it'd feel like to have a home that not only shelters but also actively aids you? Well, let us introduce you to smart furniture, the futuristic fusion of design and technology that's reshaping our living spaces. 
This trend isn't just about aesthetics; it's a revolution pushing us towards a seamless and interactive home environment. Imagine a chair nudging you towards a healthier posture or a bed analyzing your sleep for a better tomorrow. Fascinating, right? 
As innovative furniture evolves, a whole new world opens up before us. We're not just talking about an automated home but an intuitive ecosystem that recognizes your unique needs. 
Whether you're a college student yearning for ergonomic study furniture, a business owner seeking efficient office setups, a gamer looking for that ultimate gaming chair, or an office worker aiming for optimal comfort, the world of home smart furniture caters to you all. 
Therefore, let's take a step into the future and embrace the potential of smart gadgets in reshaping our homes and lives. With technology advancing at lightning speed, aren't you curious about how smart your furniture can get? 
What Is Smart Furniture?
Have you ever heard of furniture that serves a purpose beyond just decoration? It's called smart furniture, and it can transform your home and office by giving your furnishings and products new life. 
By combining state-of-the-art technology with conventional design, smart furniture for the home is changing the way we engage with our surroundings. Moreover, it's as if your bed, chair, or desk has a mind of its own, ready to cater to your comfort, productivity, and overall lifestyle. 
Think of a bed that adjusts firmness based on your sleep posture or smart living room furniture that sets the mood lighting with just your voice command. It sounds like something out of a sci-fi movie, right? However, it's very much a reality today, thanks to the revolutionary home smart furniture products. 
Meanwhile, smart office products are pushing the envelope of innovation in the workspace. Imagine an office desk that promotes a healthier sitting stance or an intelligent chair that alerts you when your posture goes awry. 
These clever gadgets aren't just about boosting productivity; they're about promoting wellness in the workplace, creating a helping environment for creativity and efficiency. 
Innovative furniture is the missing piece of the puzzle in the search for an intelligent, connected, and efficient living and working space. With its vast potential and growing popularity, people can't help but wonder: How smart can our furniture get? 
It's an exciting opportunity that we're just beginning to explore. Therefore, let's delve deeper into this futuristic world, where furniture isn't just furnishings anymore; it's intelligent!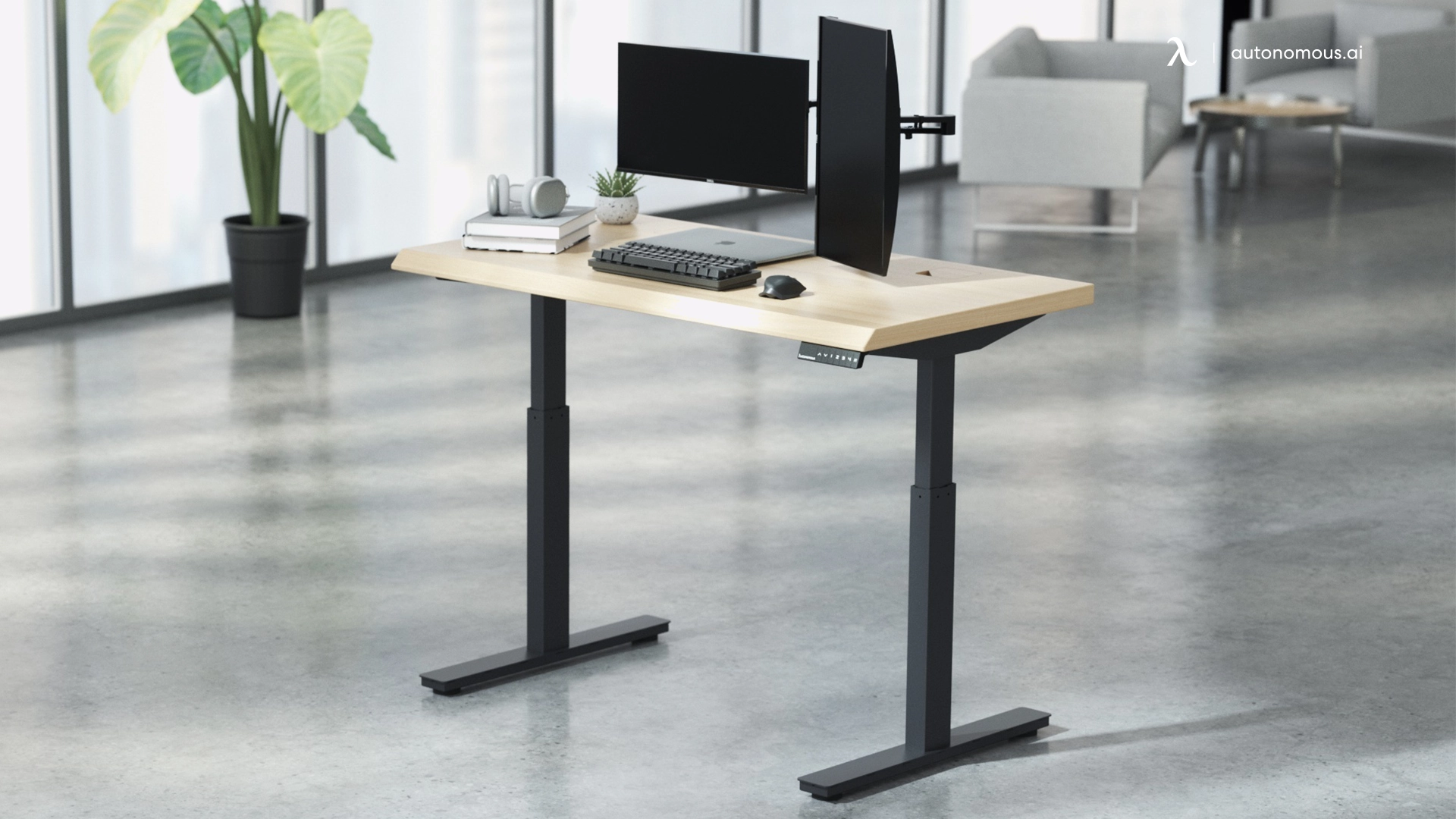 The Flourishing Smart Furniture Market
Today, we all live in a world of intelligent furnishings, where your home furniture is no longer just an object but a dynamic player in your everyday life. The boom in the smart-furniture market is beyond exciting, and it's a full-blown revolution in how we view and interact with our living spaces. 
Increasing urbanization and the shrinking of living spaces have nudged the spotlight onto smart furniture for small spaces. Imagine a foldable bed that doubles as a storage unit or a table morphing into a workstation. 
Compact, intelligent, and convenient - that's the charm of innovative furniture, and it's like having a Swiss army knife at home, compact but packed with utilities. 
Furthermore, the story of home smart furniture is not just about practicality; it's also about aesthetics and design. Homeowners are on the lookout for furnishings that not only optimizes space but also adds a touch of elegance and sophistication to their interiors. 
The smart-furniture market is a testimony to our love for innovation and our pursuit of a better lifestyle. As the wheels of technology turn faster, we can only imagine what the future holds. 
However, let's take a moment to relax on our comfortable sofa, enjoy a warm cup of coffee, and appreciate the convenience of having innovative furniture in our connected homes. 
Popular Smart Furniture in the Market
Gone are the days when furniture was just about aesthetics or basic functionality. This is an era of intelligent furniture, where technology, design, and convenience meld together, creating an environment tailored to your preferences. 
Smart Desk
Smart standing desks are the game-changers in today's workspace. They can combat the sedentary lifestyle and let you rotate between sitting and standing, ensuring a more active workday. However, an even more impressive thing is the "smart" option of a standing desk. 
Height adjustability, cable organization, and health-tracking sensors are just the tip of the iceberg. Imagine adjusting your desk to your comfort and tracking your standing habits, all in the name of promoting better health.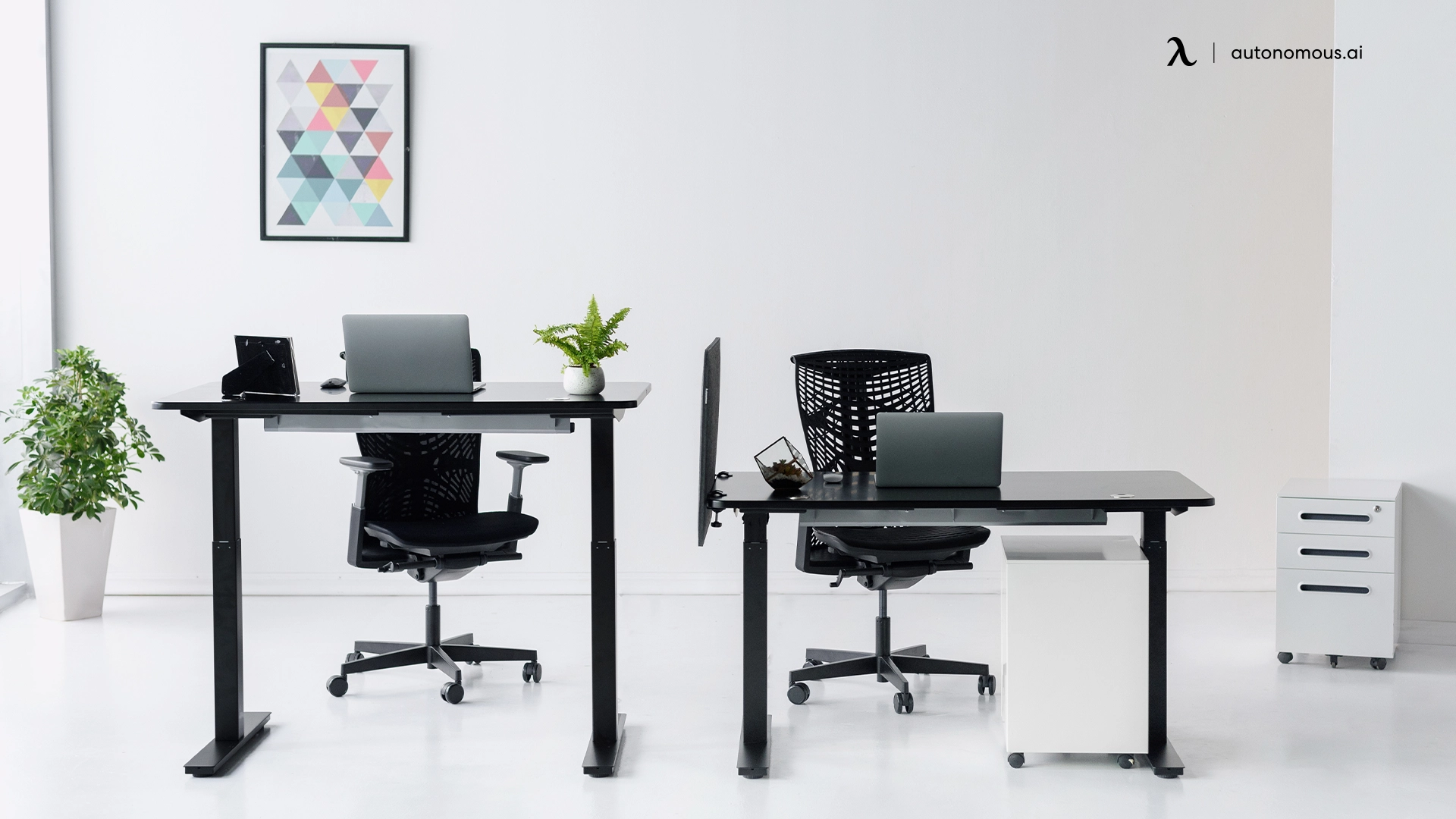 Smart Bed
Sleep technology has also been redefined with the introduction of smart beds. These beds have sensors to monitor sleep patterns, heart rate, and even room temperature. Coupled with features such as adjustable firmness and auto-adjustments, smart beds are your ticket to a good night's sleep.
Smart Chair
Say goodbye to stiffness and hello to the ergonomic chair. Additionally, these chairs aren't just about comfort; they are a thoughtful fusion of technology and design aimed at reducing body strain during long sitting periods. 
Lumbar support, adjustable seating, posture tracking sensors - you name it. This chair knows just how to make you comfortable while keeping your posture in check.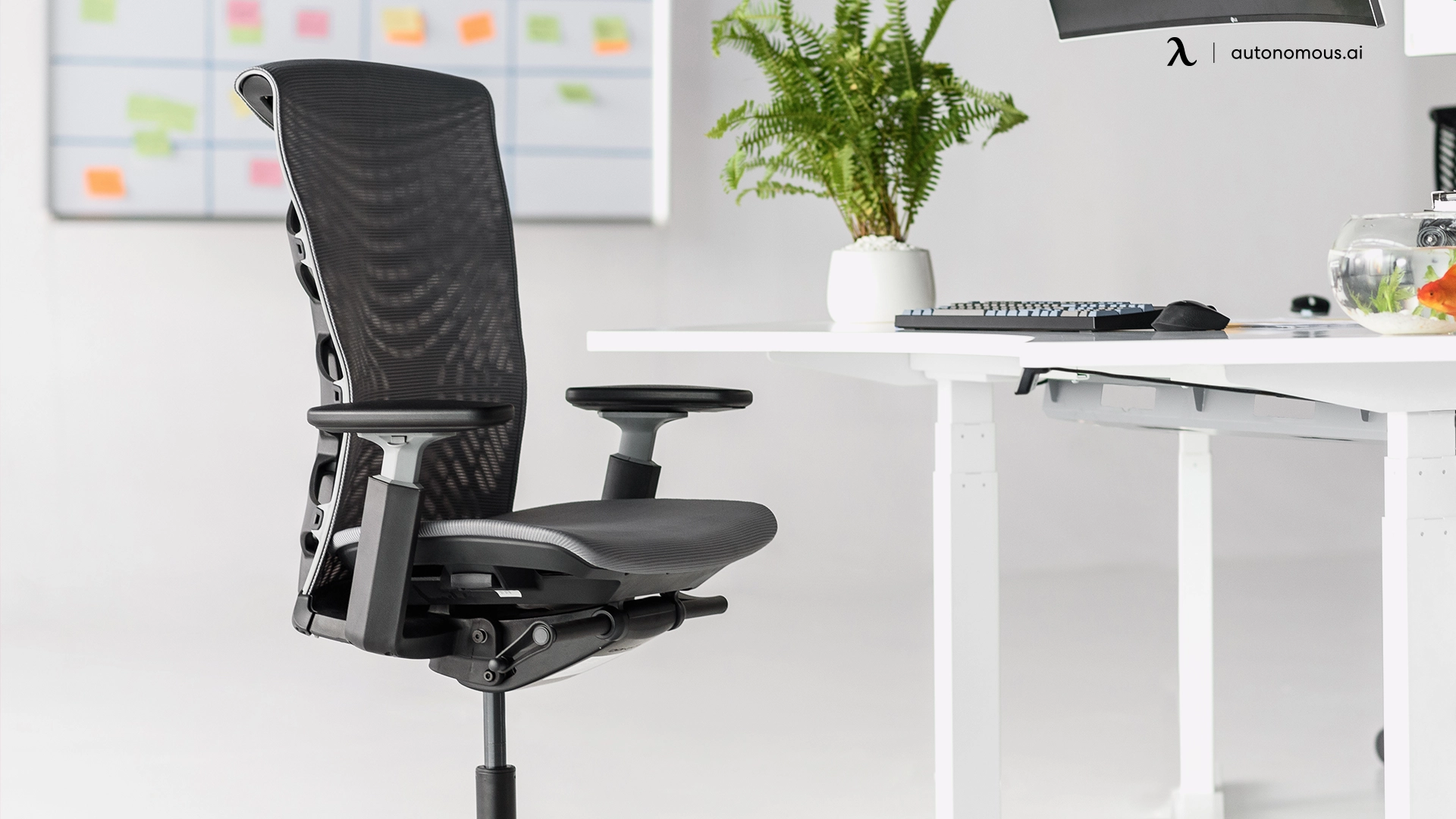 Smart Table Lamp
Smart table lamps are more than just a light source. They include advanced features such as adjustable brightness, color temperature, and even customizable lighting schedules. Some may even double as wireless chargers or have built-in speakers. These lamps are where style meets function.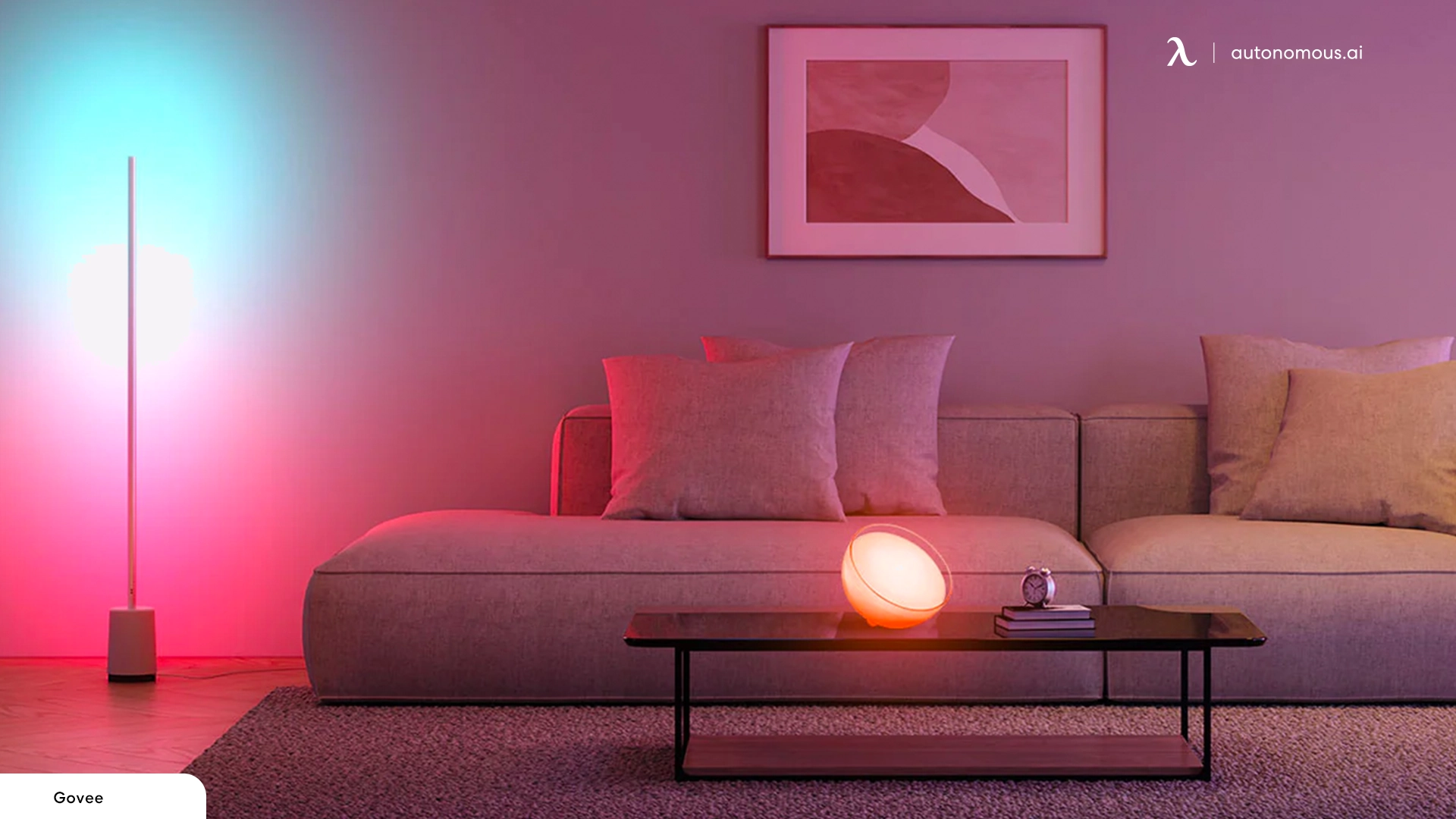 Smart Living Room Furniture
The intelligent technology wave has not left the living room untouched. Naturally, smart living room furniture takes your lounging experience to a whole new level. Imagine your sofa having built-in wireless charging pads or your coffee table boasting integrated speakers. 
Now, that's what you call smart! These pieces add convenience to your life, allowing you to connect devices, control your entertainment, and more while lounging in your living room. 
Autonomous: A Beacon of Innovation in Smart Furniture
When it comes to intelligent furniture, Autonomous is a brand that stands out for its innovative approach and design expertise. The company's products are known for its seamless integration of functionality and clever features, which cater to different lifestyle needs. No wonder this firm has made a significant mark in the industry. 
Autonomous stands out in the realm of smart furniture for small spaces. It has tackled the obstacles of limited space with expertise and created a range of furniture that not only maximizes space but also elevates it. 
Think of a compact desk that can quickly adapt to your needs or a versatile chair that offers intelligent storage solutions. This company transforms the limitations of small spaces into an opportunity for innovative design and functional solutions.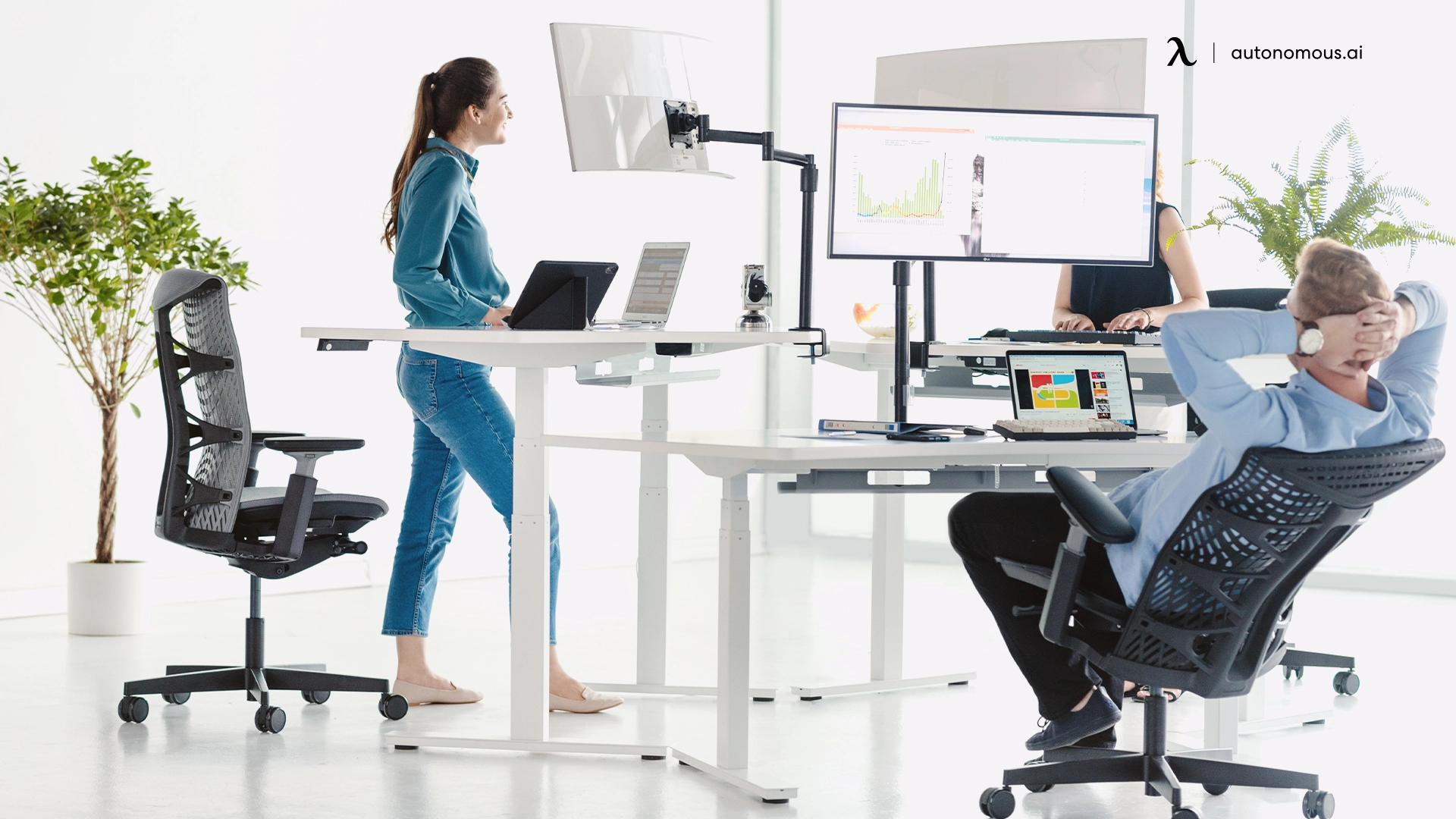 A Wide Range of Smart Furniture Innovations
The firm offers a unique range of innovative furniture for the home that goes beyond the ordinary. 
Its selection includes intelligent desks, ergonomic chairs, and creative table lamps, all showcasing thoughtful design and cutting-edge technology. Each product combines quality, attention to detail, and features that enhance convenience. 
Furthermore, its SmartDesk series, a paragon of its commitment to a healthier work lifestyle, allows customization of desk heights, ensuring your workspace is as comfortable as it can get. 
Similarly, the firm's ergonomic chairs provide adjustable settings and vital lumbar support, turning long sitting hours into a relaxing experience. 
Illuminating Your Space with Smart Table Lamps
On a mission to light up your home ambiance, Autonomous doesn't stop at furniture. It has ventured into brilliant table lamps, customizable to your liking, turning your room into the perfect oasis for any occasion.
With its tireless commitment to innovation, quality, and client satisfaction, Autonomous has cemented its reputation in the industry. If you're seeking smart furniture that marries technology, functionality, and style, Autonomous is indeed a choice that's hard to overlook.
RevealingThe Top Choices: The Best in Smart Home Furniture
Exploring the world of intelligent home furniture offers a range of possibilities that seamlessly combine design, functionality, and technology. 
Now, let's discover the market leaders and innovative products that are revolutionizing our living spaces, making them more efficient, comfortable, and connected. 
Autonomous SmartDesk Core: Elevating Your Workspace Experience
The Autonomous SmartDesk Core brings a refreshing blend of design and functionality for those striving to optimize their home workspace. This home standing desk masterfully integrates ergonomic and intelligent features into a minimalist aesthetic that improves any decor. 
Simplicity and efficiency shine in the SmartDesk Core's height adjustability. With a smooth, quiet motor, shifting from sitting to standing becomes an effortless task, encouraging healthier postures and breaking the sedentary mold of traditional workspaces. 
Its steel frame and dual motor echo reliability, seamlessly lifting loads and contributing to a durable, long-lasting setup. 
SmartDesk Core's user-centric features don't stop there. Moreover, with the provision of a programmable keypad, you can easily save your preferred heights, creating a personalized workspace experience at the touch of a button. Also, the desk offers various size options, ensuring an ideal fit for different spatial requirements. 
Autonomous SmartDesk Pro: Redefining Your Work Environment
In a world where workspaces are continuously evolving, the Autonomous SmartDesk Pro stands out by pushing the boundaries of traditional desks and stepping into the future. With its perfect blend of technology and design, this smart desk offers an innovative way to shape your work environment. 
From the seamless height adjustments powered by a robust dual motor to its impressive 310 lbs. load capacity, the unit stands as a testament to efficiency and resilience.
Furthermore, the soft hum of the motor, a mere 40dB, adds a soothing touch to your transitions between sitting and standing while maintaining the quiet environment crucial for focus and productivity. 
SmartDesk Pro's brilliance shines even brighter with its four programmable settings, allowing you to save preferred heights for streamlined adjustments. Regarding space, the desk accommodates your needs with three different size options, ensuring your work essentials never feel cramped. 
Autonomous SmartDesk Connect: Your Workspace Revolutionized
Say hello to the Autonomous SmartDesk Connect - a groundbreaking fusion of intelligent technology and ergonomic design, truly reinventing the workspace concept. This advanced desk doesn't just adjust to your height preferences - it tailors your work experience to your style.
Navigating between standing and sitting positions is seamless, thanks to its intuitive controls, accessible via a convenient mobile or desktop app. Safety hasn't been overlooked either, with an anti-collision feature ensuring your desk stops if it encounters an item or obstacle. 
Additionally, this model isn't just a workspace - it's an intelligent work partner, supporting a healthier work routine with scheduled sit-stand reminders. Plus, the fantastic dual motor system not only operates whisper-quiet at just 40dB but also bears an impressive load of 350 lbs., attesting to its robust construction. 
Autonomous SmartDesk Corner: Use Your Room Edges Effectively
This model is a workspace solution that maximizes the use of corners. The L-shaped standing desk maximizes space and boosts creativity while staying true to functionality, and it truly embodies the transformative power of innovative furniture for the home. 
By balancing style and functionality, the unit offers twice the surface area of regular desks, lending you ample room for all your essentials. With the modular segments, you can easily configure the desk to fit perfectly in any corner, adding a versatile touch to your workspace. 
Furthermore, the real standout feature is the quiet yet powerful triple motor system, capable of bearing a hefty load of 400 lbs, attesting to its robust build. Its motor enables effortless height adjustments from a comfortable sitting position to an energizing standing one. 
Moreover, the unique design, intelligent features, and durable construction make the Autonomous SmartDesk Corner the quintessential desk for a modern, productive workspace. Experience the future of workspaces, and give your corners the attention they deserve with this brilliant desk. 
Final Thoughts
In this high-tech era, the concept of a smart home control system is no longer a far-fetched dream but a reality. With advanced technology, you can seamlessly manage your daily routine, providing unparalleled convenience and comfort at your fingertips. 
As we shift our focus to the workspace, including intelligent design in furniture is revolutionizing how our surroundings function. Smart furniture for small spaces, such as clever table lamps, is proving to be a game-changer. 
These innovative products not only adjust to your lifestyle but also enhance productivity and health. Today, technology demonstrates that we can still achieve efficiency and comfort even in small spaces.
Video ads for product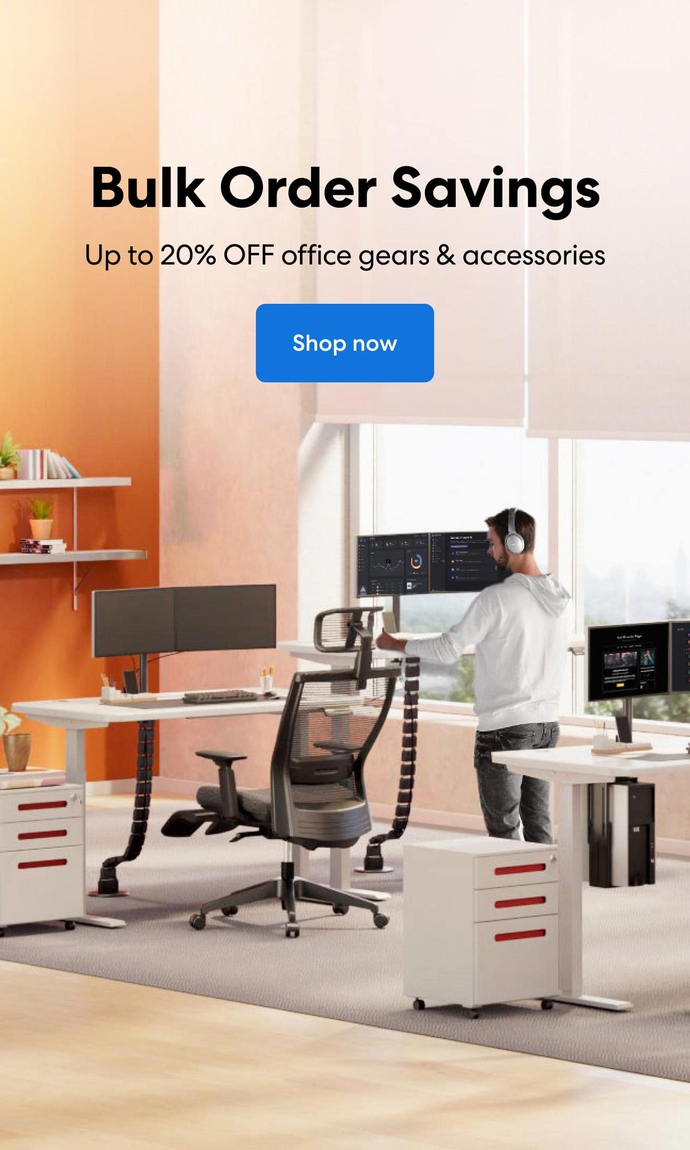 Subcribe newsletter and get $100 OFF.
Receive product updates, special offers, ergo tips, and inspiration form our team.