Smart Products
How a Straight Back Office Chair Can Help You for Posture

Autonomous
|
Mar 3, 2022
3,161 Views
The majority of the office workers complain about back pains, and no wonder why their backs hurt when all they do is hunch and sit in uncomfortable positions for around 8 hours five days a week. Poor posture is one of the most prevalent habits in office workers, and almost 80% of adults suffer from back pain due to improper eating habits.
That being said, acknowledging your sitting habits and taking preventive measures are essential as the constant practice of poor posture can lead to various long-term and serious health issues.
Straight Back Chair for Office Workers
A straight back office chair is one of the most straightforward solutions to people subjected to poor sitting habits. A straight back desk chair is essentially made to encourage a healthy sitting posture and allow the brain to work more actively.
When it comes to a straight back chair for back pain, an ergonomic chair is one of the most sought-after options. A computer ergonomic chair is specifically made with features that automatically rectify your position, preventing you from slouching or shrugging.
But since there are several straight back computer chairs in the market, you need to pick the one that fits your needs. This article will cover the benefits of an office chair to keep back straight and some of the best chairs we recommend for this purpose.
Benefits of a Straight Back Office Chair
A straight back office chair or an ergonomic chair is ideal because it depicts professionalism, but an office chair offers several benefits for good posture. Here are some reasons to opt for a straight back office chair.
Posture Support
Here is the word we have been looking for. The best ergonomic chair is centered on the idea of providing your posture with the support and angle it needs. This means that the design of an ergonomic chair is manufactured to keep your sitting angle upright and close to the comfortable sitting angle.
These chairs are usually made in a full-length design, a long tall back with enough cushioning and active support for the lower back lumbar region, so the spine enjoys a natural curve. With all these features, you will automatically find yourself adapting a proper desk posture when you sit on an ergonomic chair.
Improved Productivity
The correct workplace chair can make a big difference in your employees' life. Several studies have found that choosing ergonomic office furniture that is both ergonomically constructed and comfy can significantly impact employee happiness and productivity.
Reduces the Pain
If you also rotate your neck and wince in pain several times a day, then welcome to the miserable crowd. Office workers might get off the chair at 5, but they often bring negative consequences. And neck and shoulder pain are one of those. Physical pain from a poor office chair not only hurts but also tires you.
Physical pain is also one of the major reasons for fatigue in office workers, leading to workplace burnout. An ergonomic chair supports all the weak and pressure points in a human body; hence it prevents any pain from dwelling up in the body.
Lowers the Hip Pressure
When it comes to bearing down the weight in your body, your hips take the brunt of it. That doesn't appear to be the case for office workers who choose to sit in an ergonomic chair. The premise is that by providing adequate seat depth to support the hips, the ergonomic chair helps to decrease hip pressure.
Adjustability
The office furniture you select should be flexible enough to accommodate the needs of each individual in your office. This is a feature that current modern ergonomic chairs have. Because employees come in many shapes and sizes, investing in furniture customized to your employees' needs will help keep everyone in the workplace comfortable and focused on their work.
Best Straight Back Chair for Back Pain
According to the above-mentioned benefits of a straight back office chair, the best chair is a combination of all these factors mentioned and hence might be the next best decision you make for your workplace. Here are the top ergonomic chairs for a straight posture to practice while working.
1. ErgoChair Recline
A reclining ergonomic chair beats the competition because of its unique reclining ability. Ergo chair recline from autonomous is one of the top-rated products for finding a chair that keeps your spine as natural as possible. This chair comes with a wide back made of woven mesh for maximum support. The chair also has a headrest that is curved to keep your neck in the ideal position.
With adjustable arms, you can keep your shoulders at rest while working, and the chair also comes with mobile footrests to relax and straighten your legs when done with work or study. One of the best features of the ergo chair recline is the deep seat pan and full adjustability provided by the chair.
2. ErgoChair Core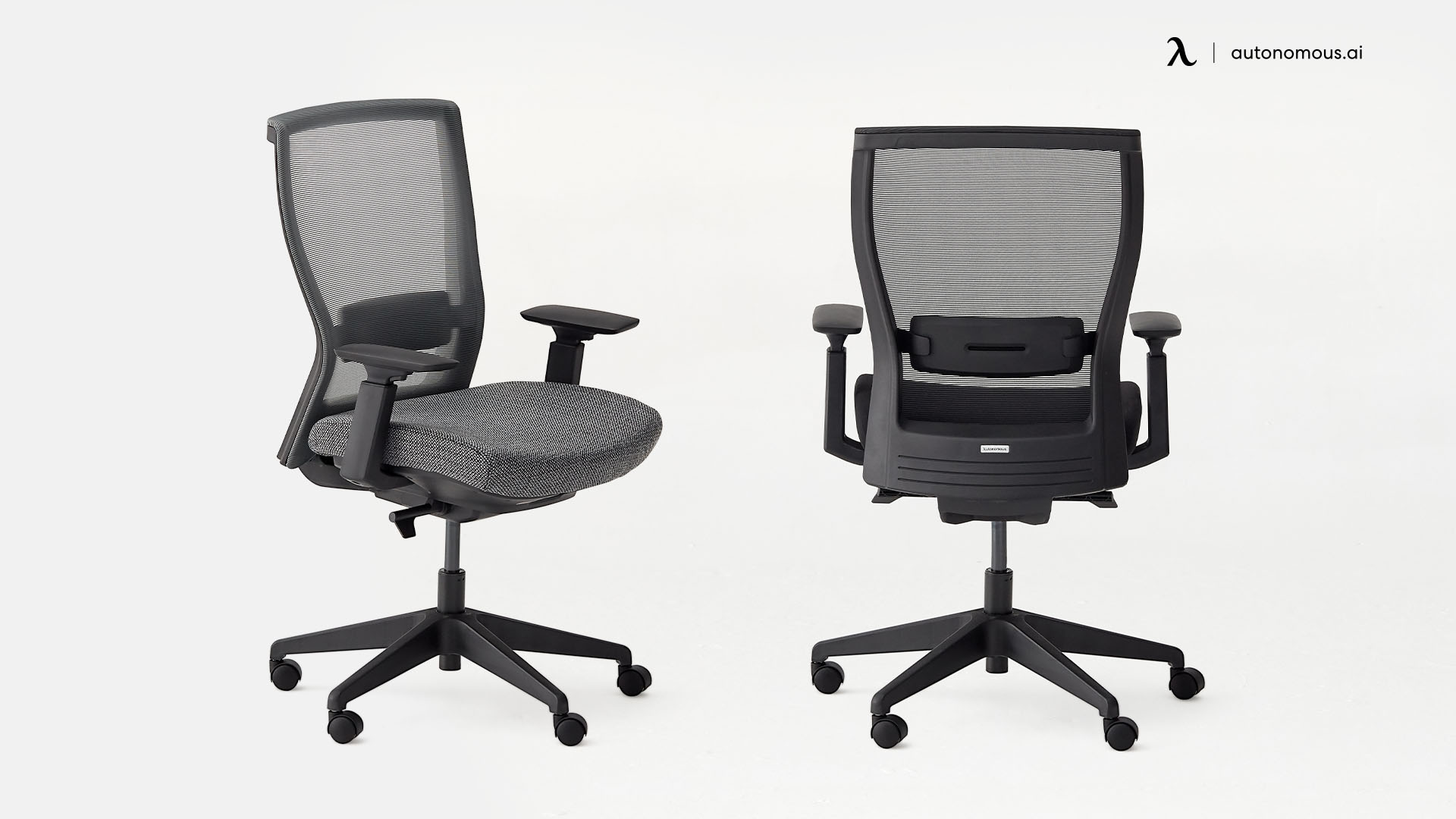 ErgoChair Core is a height-adjustable ergonomic chair with complete adjustability features. The chair boasts all the features you desire in an office chair, such as the adjustable height, adjustable seat pan, adjustable armrests and movable lumbar support. The ErgoChair Core also has a back recline that can tilt and be locked in different positions.
The breathable mesh back also makes this chair a suitable choice for people who sweat a lot, and the chair has a weight capacity of 250 pounds.
3. ErgoChair Plus
This is one of the excellent chairs for good posture. For those who love style and elegance in their offices, ErgoChair Plus is a modern chair from autonomous. This chair takes several stars for its unique looks, but looks aren't the only thing you will find in this straight back office chair.
When we talk about seamless movements and maximum mobility, the ergo chair pro+ has a reason or two to be rated as an ideal pick. The chair is made from earth-friendly material, which makes it long-lasting, and the wheel casters in a continuous design also allow you to be as quick as a cat. The chair offers a weight capacity of 300 pounds, so it covers a diverse range of people well.
Video ads for product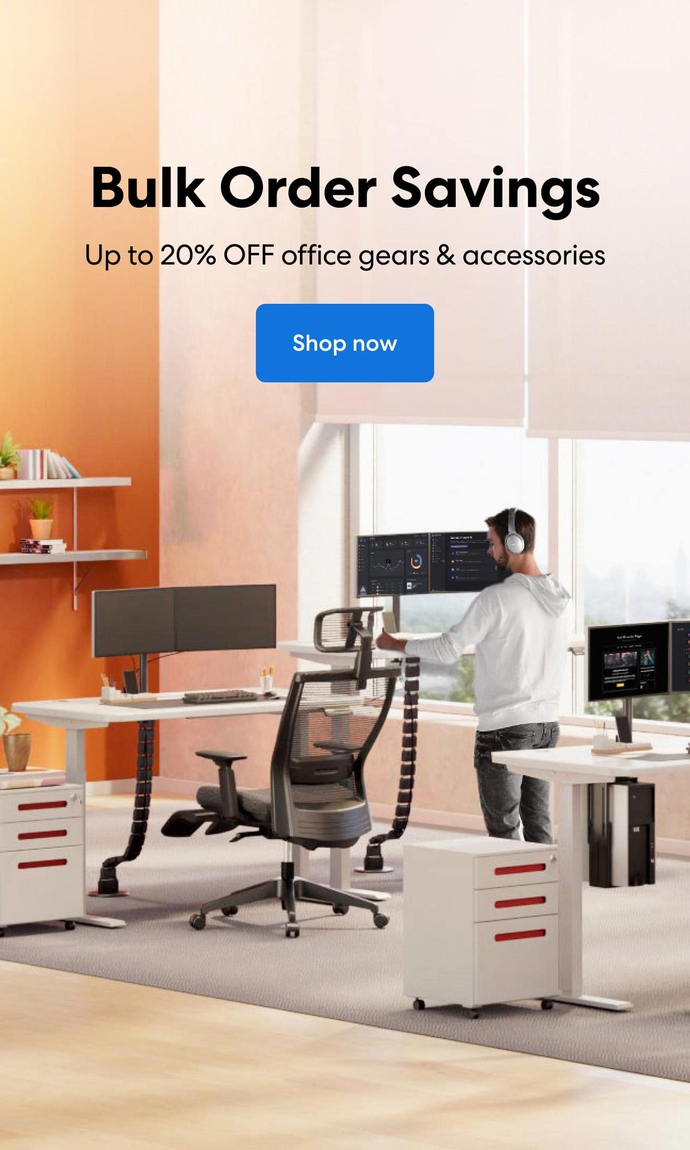 Subcribe newsletter and get $100 OFF.
Receive product updates, special offers, ergo tips, and inspiration form our team.