Workplace Inspiration
Studio Shed: A Fantastic Option for a New Workspace

Autonomous
|
Sep 17, 2022
1,177 Views
Sheds are now multifunctional units with intricate designs. A modern shed is usually a prefabricated ADU or studio pod. This article will explore some of the best-designed ones available on the market. 
What Is a Studio Shed?
The simple answer to this is that it is a shed that is used as a working space. Studios represent a functional space for various occupations, especially the artistic kind. Sometimes they are used as hobby spaces with the same setup.
Any shed technically qualifies as a backyard studio. Having a shed is an excellent opportunity to replicate the modern workstation at home. Some create an environment that enables them to work efficiently from home. 
Sheds have become more sophisticated in their design and use. The rest of this article will explore some examples. 
What Are Studio Sheds Used For?
Home Office
Many people believe they are entrepreneurs and fantasize about working from home. Whether you have room in your house or not, you should consider the benefits of having a backyard office pod. You can furnish it with a standing desk, ergonomic chair, or any other items necessary to make it as functional as a traditional office. 
Although you might feel comfortable at home, there might occasionally be a lot of distractions. 
You can use a backyard studio shed as your office. This enables you to be close to the comforts of home while maintaining a healthy distance from distractions. 
Additionally, a studio shed can be a perfect location for client interactions to maintain separation between your personal and professional lives. 
Art Studio
A studio is synonymous with the arts! This is the best fitting use of a studio shed. 
You can convert your shed into the perfect workshop for your art tools and materials. A shed is a good source of inspiration for professional illustrators or people who want to create something in their spare time. 
It offers a separate space that can be useful to both digital and traditional artists. Since there are several alternatives for today's studio sheds, you can design the outside and decorate the inside in a way that motivates your creation. 
Outdoor Retreat
It is understandable to want to unwind and recharge after a long day of activities. This is why man caves and woman sheds have become very popular. 
You can join the fun by getting a privacy pod that you furnish and customize to your tastes. 
A studio getaway might involve more than just a space for you. Perhaps you want to add guest accommodations to your already-occupied house or need an area to enjoy the outdoors with your family.  
It is a great way to increase the value of your lovely property or simply provide friends and family a private place to have fun. 
Hobby Space
Even if your pastime isn't as fashionable as painting, you still need a location to call home where you can pursue the things you love. There are several advantages of a studio shed, and you should use the opportunity to explore them. 
A studio shed can offer the room and environment you need to engage in your hobbies.  
You can get a basic structure and transform it into a workspace specific to your activity.
Pool House
There's nothing more refreshing than cool water when the weather is hot. Sometimes you may not even want to get in the pool with your kids and just want to relax in the shade with a book. 
You can use your studio shed for more than just storing tools and equipment. It can double as a pool house that acts as an extension of your home when hosting pool parties. 
Workout Area
Turn your studio shed into the perfect workout area if you enjoy working out or practicing yoga at home. 
It offers the ideal amount of privacy as you exercise and ensures that all your weights and gym equipment are in one location. 
You may find it tough to stay motivated and focused when working out from a filthy garage or enclosed basement.  
Using a studio shed as your private workout area in your yard, you get to train your body in fresh air and tranquility. You can consider making it a soundproof sleeping pod so you can rest there after a workout or any other time. 
Trendy Utility
Having a studio shed is not as ambitious as some people might presume. It is just a space for you to store your utilities outside your home.  
A studio shed helps to increase your home's storage space. You can organize your yard, garage, basement, or attic, prolong the life of your machinery, protect your supplies, and more.  
There are many benefits to owning a utility space, and a studio shed offers a great option with a modern look. 
List of 20 Studio Shed Designs
1.  StudioPod
The StudioPod from Autonomous is an all-new multipurpose space that fits right in your backyard. This prefab shed lets you do just about anything you can think of, whether as a backyard studio for gaming or work, as a fitness prefab studio or a studio shed for the kids to play. The StudioPod modern shed also comes fully decked out with all the furniture and storage space you need. You'll be ready for anything with a closet, a desk, a bookshelf, a TV stand, a coffee table, and a convertible sofa bed.
2. The Studio Gable Shed
The Studio Gable Shed is spacious and can provide a comfortable working space in your backyard. It has a beautiful design that improves the aesthetics of your home. 
3. The Urban Studio Shed
A prefab studio shed doesn't get more modern than this unit. The Urban Studio Shed has a boxy shape and hard lines, characteristic of contemporary designs. 
4. Shed-Plus Heavy Duty Pent Shed
This shed has a single door to control access. It is manufactured from European softwood treated with pressure to ensure that it only starts rotting after 15 years. The large door helps you get bulkier tools and equipment into the shed. 
5. Yardmaster Metal Shed
Yardmaster's pent metal shed is made from galvanized steel with a guarantee of not rusting before 10 years. The unit uses sliding doors to help save space.  
You can choose the option to include flooring when buying this shed. The door handles can be locked. 
6. Tiger Pent Bike Shed
Tiger appears on the list again with this excellent bicycle shed. It is very lean and takes up very little space in your yard. Apart from bikes, you can also use the shed to store other tools and equipment. 
7. Rowlinson Garden Tool Shed
This Rowlinson shed is a great wooden pod for gardens. It has a roof, a shelf, and a solid floor that is great for keeping tools. 
8. Lotus Metal Shed
The Lotus galvanized steel shed is an excellent alternative to the many wooden sheds.  
It is well-ventilated to limit condensation inside. You can choose to have the hinged door anywhere you want. 
9. BillyOh Groove and Tongue Sentry Shed
When you have limited space, consider getting this sentry box shed. You can use it to store your garden tools. It has three corner shelves inside and an apex roof. 
10. Sentry Style Shed
This is another shed you can use as a storage unit when you have very limited time. It is made from Chinese fir and comes with a green paint finish. 
11. Forest Shiplap Wooden Shed
If you want a tool shed that doesn't take up much space, get the Forest Shiplap. It is produced from pressure-treated timber and has a 15-year anti-rot guarantee. 
12. Tiger Wooden Corner Shed
You can use this wooden shed to maximize storage if you don't have enough space. It has a window that is shatterproof and lets in natural light. The brand offers a warranty of almost 20 years for the shed. 
13. Mercia Summerhouse and Shed
This backyard prefab studio shed comes separated: an area that can be used as a storage unit and another with large windows. The latter has French doors and makes a great resting space. 
14. BillyOh Planthouse Groove and Tongue Apex Shed
Here is another shed that acts as a storage unit and a greenhouse. It is made from European wood, has an optional Ecobase, has gutters, and a large door that you can lock. 
15. Tiger Plant Potting Shed
The Tiger shed is one of the most beautiful units you will ever come across. It has well-designed windows that let in a lot of light to help you grow your plants. This shed can be used as a storage unit or greenhouse. 
16. Shire Iceni Pent Wooden Shed
You can get this garden office shed if you want to grow some plants or work inside. It has large windows that allow plenty of natural light inside. The unit is made from kiln-dried European softwood. 
17. Shed-Plus Champion Apex Single Door Shed
An apex shed is made from Nordic White Spruce. It has a tongue and groove cladding that helps it withstand extreme weather elements better than overlap sheds.  
This shed is best if you want to create a workshop at home. You can also use it as a storehouse for items you don't want to get wet. 
18. Forest Overlap Apex Pressure Treated Shed with Lean-To
The Forest Overlap Apex is an excellent choice if you want a shed that offers multiple storage types.  
You first have an enclosed apex that you can use to keep items that need protection from the weather. There is also a lean-to option for things you can leave in the open. It has a window to let in sunlight. 
19. The Wimbledon Shed
You get a simple outdoor retreat space when you buy this shed. This unit has insulation and double-glazing cedar roof shingles. There is a small space in front where you can relax and unwind. 
20.  Forest Overlap Pressure Treated Shed with Lean-to
This shed has a simple design that uses more framing than several similar ones to create a solid structure.  
You don't have to re-stain this shed since it is made from pressure-treated timber to give it a 15-year anti-rot guarantee. There are options for add-ons that include solar lighting, an alarm padlock, a workbench, shelving, etc.  
How to Choose Your Studio Shed
Below are a few questions that should guide you when choosing a studio shed: 
How Is the Studio Shed Going to Be Used?
Determine the size of your shed by considering what it will store and its value. Is it only for storing garden tools, or do you have heavy power tools? You might need a better secure shed that is large enough to contain everything. 
If the shed is going to be a workshop for personal tasks, you should ensure it has adequate height and space for movement. 
The essential point is that the function of the shed will determine so many other things. 
What Is the Best Shed Size?
One of the vital variables in choosing a shed is space availability. When installing a shed, ensure you give enough room for the access door to easily open and close. You can do that by measuring and marking the area.  
Don't forget that dimensions only apply to external measurements; therefore, the inside of the shed will definitely be smaller.  
The shed's height is also necessary if you have trees and hanging leaves in your yard. You should also consider the size of equipment and tools you want to keep in it. 
Corner sheds are perfect for right-angles in a limited space, and lean-to sheds are best for setting up near walls. 
Which Roof Shape Is Best for the Studio Shed?
The function of the studio shed and available space determine the best roof shape it can have. You can choose from two main roof shapes. These are: 
Apex
These are the roofs that look like a triangle. They usually have two slopes that meet in the middle. The roof's peak offers the most room for your head when inside such a shed. 
Pent
Such roofs have one-way slopes, with the highest point at one end of the shed and the lowest point at the opposite end. The high point offers the most headroom when you are inside the shed. 
What Material Should the Studio Shed Be Made of?
Your studio shed can be produced from different materials. Every material you choose has its benefits. 
Wood
This has been the most popular choice for years. It is natural and merges well with the environment.  
Metal
These are less popular but offer the best safety for your valuables. They can withstand the weather and also last long. 
Plastic
A plastic shed won't rust or rot. The material is not heavy and can be easily assembled. It is not popular because it is not sustainable. 
Conclusion
The best studio shed is the one that is well-functional. You can use this article as a great resource guide to help you assess the best ones currently available on the market.
Video ads for product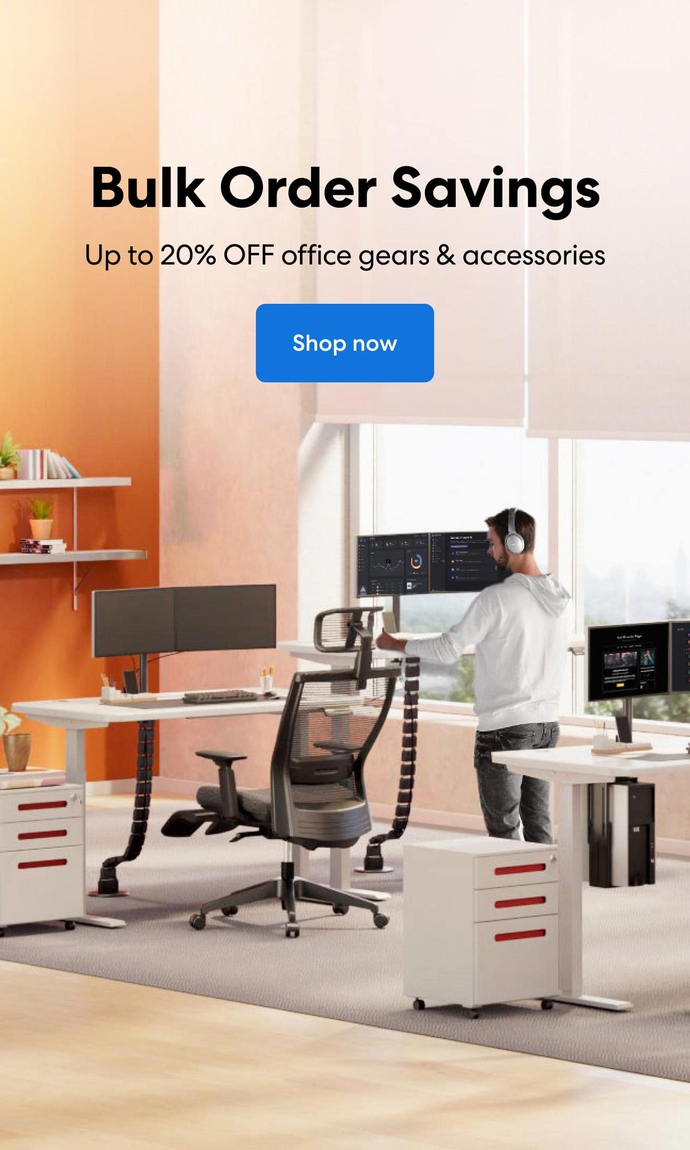 Subcribe newsletter and get $100 OFF.
Receive product updates, special offers, ergo tips, and inspiration form our team.