Workplace Inspiration
Study Room Ideas for an Inspiring and Personalized Learning Space

Autonomous
|
Jul 18, 2023
362 Views
The type of décor you choose to incorporate in the learning space where you regularly study has a huge impact on your ability to focus and relax. Ideally, you should consider study room ideas that are in line with your taste. This will make the learning experience as enjoyable as possible. 
While there are many other things to consider when designing a study room setup, such as budget and functionality, the décor you choose has a lasting impact on how you feel each time you walk into the room. 
Studies have shown, for example, that certain colors are better for your study room design because of the way they improve focus or induce a calming effect. As such, when choosing study room decoration ideas for your learning space, the color and style should always be well-thought-out. 
This article will consider different home study ideas that you can adopt for your learning space, as well as some of the important furniture and accessories you will need to include on your shopping list.
Eight Different Decor Styles and Themes for a Study Room
Your imagination is your only limit when it comes to your study room decoration ideas. There are no set rules that you have to follow, as long as you create an environment in which you are comfortable working.
However, there are so many different styles to consider that it is easy to get confused and end up going for the wrong study room ideas.
To avoid this, you should understand the following types of décor styles and themes, and choose one that feels most suited to your personality: 
1. Minimalist
The buzzword in décor circles in recent years has been minimalism. The drive to reduce clutter, cut back on excessive spending, and create a more open environment has led to many people adopting a minimalist approach to their study room setup. 
When you go for minimalist décor, you are trying to include only the bare essentials in terms of furniture and accessories. This impacts your choice in, for example, the type of ergonomic desk and chair setup you opt for. 
To visualize what a learning space incorporating minimalist study room ideas would be like, imagine the neat, functional, and open spaces of traditional Japanese house décor. It can be a difficult adjustment for those who love buying a lot of accessories, but a minimalist approach to décor can also be very rewarding.
2. Bohemian
Bohemian décor (Boho style) is a way of decorating your learning space that relies heavily on the patterns and styles that originated in Eastern Europe. This study room design uses a mixture of different styles, colors, and patterns to create a warm and comfortable learning space. 
It is not unusual to find Bohemian home study ideas that comprise different woods, metals, animal hides, rugs, and various trinkets mixed in a seemingly haphazard manner. However, far from simply throwing different styles together, there is a definite purpose and direction behind true Boho style décor.
3. Scandinavian
If you want to get a feel of what Scandinavian décor would be like, picture any traditional home from ancient Finland, Denmark, Sweden, Norway, or Iceland. These regions are well known for their very cold climates and this type of décor is a response to these conditions. 
As such, Scandinavian study room ideas are characterized by monochromatic color choices, minimalistic approaches, and a balance between beauty and functionality. When you incorporate Scandinavian study room decoration ideas, you try as much as possible to create a warm and comfortable learning space.
4. Feng Shui
The chief idea behind a Feng Shui study room setup is to achieve a balance between your décor and the natural environment. Lovers of the Chinese Feng Shui décor approach usually believe in the importance of décor when it comes to the energy and harmony of a room. 
It is not uncommon to see the use of many indoor plants when incorporating Feng Shui study room ideas. The use of soft colors, strategic lighting, and comfortable furniture is also very important when trying to create a Feng Shui-inspired atmosphere. 
5. Kawaii
Another very popular study room setup idea these days, especially among the ladies, is the use of Kawaii décor styles. This is a traditional Japanese type of décor that takes a lot of inspiration from the popularity of anime in that region. 
A Kawaii setup usually involves the extensive use of bright colors, predominantly pink, and the addition of cute and cuddly toys and accessories. If you want to try out this unique approach to study room design, Autonomous has plenty of cute school supplies for girls that you can consider. 
6. Black and White
A black-and-white study room setup is a lot more than the removal of all other colors to create a monochromatic environment. When done right, black-and-white combinations can produce a modern and often striking look for your learning space. 
You can incorporate various black and white patterns on your walls, and complement these with suitable furniture and accessories. Finding the right type of furniture, such as a black and white ergonomic computer chair is not difficult if you visit Autonomous.
7. Natural Wood
One of the best ways to create a timeless look for your study room is to go for natural wood furniture. The use of wood has been popular in offices for many years and remains one of the top choices for modern home study ideas. 
It is not difficult to incorporate this type of design as natural wood furniture, such as a wood-top home standing desk, can be found in many different places. However, when choosing your furniture, always go for the best quality wood so that your look will come out looking authentic rather than cheap and shabby.
8. Retro
Finally, for those looking for something a little different for their study room decoration ideas, there is always the retro approach. Retro study room ideas take a lot of inspiration from the popular styles of the period stretching from the 1950s to the late 1970s, 
The use of bold patterns, mixed colors, and uniquely designed furniture is what sets retro study room design apart from other types of décor. There is also an extensive use of synthetic materials, such as plastics, PVC, and synthetic fibers. 
Three Tips for Creating a Calming and Motivating Atmosphere
When choosing the right study room set up for your learning space, keep in mind that the most important thing is to create a calming and motivating atmosphere. It will not benefit you to have a great-looking study room in which you are not comfortable spending time in. 
In that regard, here are three tips for creating the perfect learning environment using the right study room ideas: 
Plants – Plants are widely used to bring balance to modern study rooms and help create a calming atmosphere. In Feng Shui designs, for example, many types of plants are renowned for their therapeutic, calming, and sometimes good luck-inducing properties.
Colors – The use of the right color choices is one of the things that will have the biggest impact on how you feel while studying. Blue, violet, and pale pink, for example, are well known for reducing stress, while orange, green, and yellow can be highly motivational when used in the right tones.
Textures – Texture is one of the most overlooked and yet very important décor aspects when it comes to producing the desired effect. Soft textures, such as cotton, yarn, or felt are great choices for a calm atmosphere, while wood and metal can be designed to create a motivational look.
Study Room Furniture and Accessories Recommendations
Your choice of furniture and accessories for your study room is one of the most important things that will affect how you feel when working in your learning space. With so many options to choose from, it is very important to know exactly what works for you and choose wisely. 
Consider the following study room essentials for an inspiring and personalized learning space:
Standing Desk
Having a height-adjustable desk is the least you can do for yourself if you want to create a learning space that is conducive to good health and productivity. With the right type of sit-stand desk from Autonomous, you can schedule your sitting or standing sessions to help you stay focused and take care of your well-being. 
Ergonomic Chair
What use is a standing desk without the right ergonomic office chair to go with it? You have to make sure that even during the times you are sitting down, your posture is always well-protected. There are a lot of different styles of ergonomic chairs to choose from, so finding one that suits your study room ideas should be easy. 
LED Lamp
One thing that you cannot afford to overlook when designing your study room setup is the type of lighting you choose. Poor lighting in your learning space will damage your eyesight and cause you to feel fatigued a lot faster. 
This is why a good quality LED lamp should be one of the first things to consider in your back-to-school shopping guide. There are many options to choose from, such as warm or cool light LED lamps, so go for the one that blends in well with your study room ideas. 
Desk Organizer
Having the right desk accessories is very important when it comes to your productivity and comfort. You need to choose your accessories carefully so that they do not clash with the theme of your study room setup. 
One of the most essential accessory items you must have on your desk is a good-quality desk organizer. Such a simple addition to your study room décor will help you reduce the amount of clutter on your desk, and provide you with an easily accessible place to store your stationery. 
Cable Tray
In any modern study room, it is common to find laptops, printers, chargers, lamps, and other accessories that ultimately leave you with the problem of having to deal with many cables running across your desk. A lot of time can be wasted trying to organize these cables, not to mention the clutter they bring to your study area. 
Having a simple cable tray to help you manage your cables is a great way to keep your desk looking neat and avoid the need to untangle cables now and then. At Autonomous, you can get a free cable tray when you purchase some of the available ergonomic furniture, such as the SmartDesk Corner. 
Power Dock
Using many different devices at the same time has become a normal way of life for most people. It is not uncommon to see one person using a couple of phones, tablets, laptops, Bluetooth speakers, and other similar devices all at once. 
While this is convenient in terms of staying connected, it does come with the problem of needing to keep all your devices charged. With so many devices, it is not practical to carry individual chargers for each one. 
The best thing to do is to invest in a single power dock unit that can take care of all your charging needs. You can even buy certain desk accessories, such as LED lamps that come with built-in charging ports to make life easier for you. 
Other Ergonomic Accessories
Many other ergonomic accessories are not essential for a learning space, but would still be great additions to your study room. 
You could, for example, buy a small portable treadmill from Autonomous to use while you study. This helps to keep you healthy while improving your focus too. Other ergonomic accessories that you can buy for your study room include leg rests, mouse pads, and monitor arms.
Final Word
The way you design your study room is very important and should be something you spend some time thinking about. If you make the right choice, you will find that spending time in your learning space while studying can be a very enjoyable experience.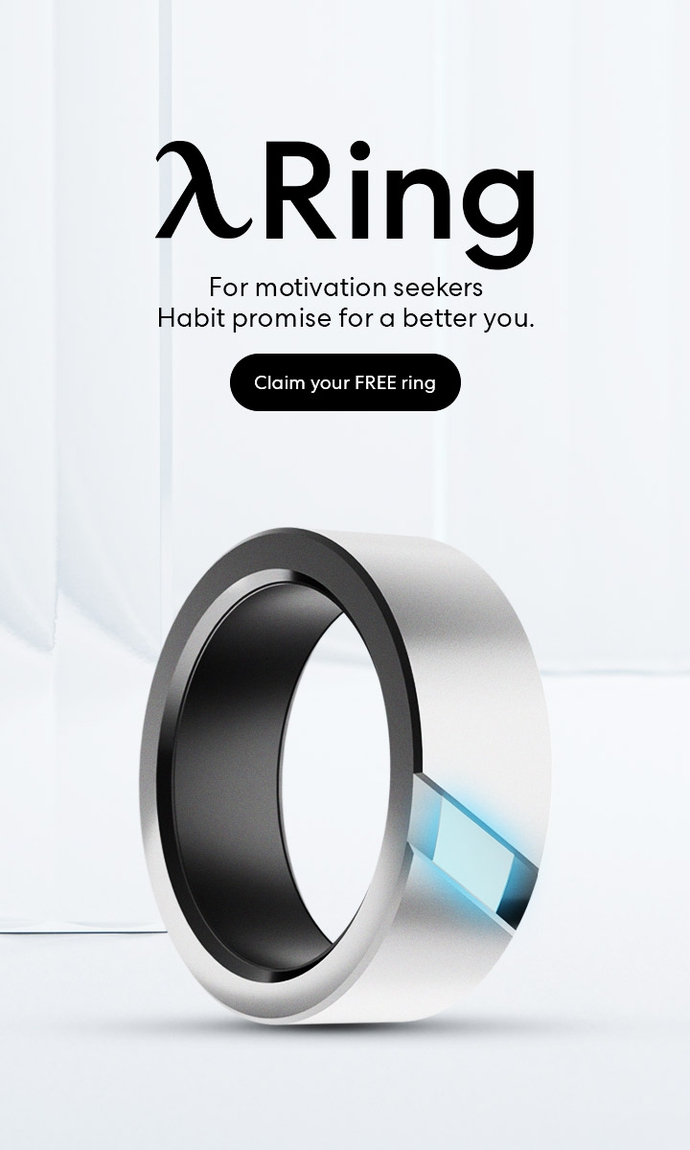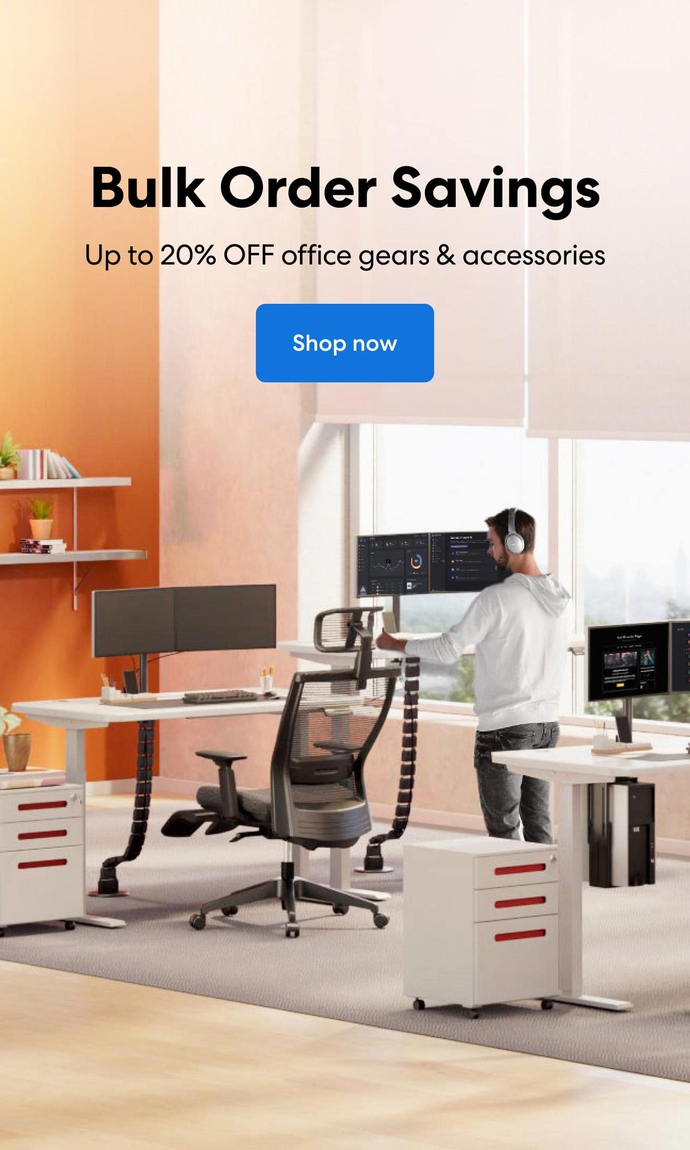 Subcribe newsletter and get $100 OFF.
Receive product updates, special offers, ergo tips, and inspiration form our team.