Workplace Inspiration
How Can I Make My Office Walls More Interesting and Unique?

Autonomous
|
Jun 12, 2023
288 Views
The way you see your office has a direct effect on your productivity and creativity. Offices used to be all the same in the past, but now, people have the opportunity to use unique wall décor to make their workspace more appealing.  
Now, everyone wants their office to look unique, but it's difficult to come up with a good idea if you are not used to working with office design. If that's your case, you've landed on the right page.  
Here, you can find 20 unique wall office décor ideas. Try any of them to boost your office's looks!
20 Unique Wall Décor Ideas That Will Amaze You
Add Custom Lighting
Using lights to make your walls look different is something people have been doing for their living rooms and bedrooms for a time now, but not many have tried that in their offices. If you buy a smart lamp such as the Infinity Mirror Lamp or the RGB Circular Floor Lamp, you can change the whole vibe of the room.  
Make sure to have white walls, so the color the lamps display sticks to them. If you, for example, display red lights, it will look like the walls are red. You could even get the Sega Star Projector or a wave projection lamp to show specific patterns on the walls.
Hang Artwork
If you are looking for unique wall art ideas and don't know where to start, you could hang different paintings and prints on the wall and see where that takes you. Hanging one art piece will make the office look average, but adding more will make the office look like an art room.   
You need to look for high-quality artwork, though. It's useless to hang a bunch of random paintings that don't have anything to do with each other or look well. Once you've bought several art pieces for your office walls, you can start thinking about how to order them there.
Make Gallery Wall with Framed Pics
Whether they are pictures of the workers of the company or your family members, making a gallery wall with framed pics will make the office look cozier. This is perfect for people who don't like to be far from their families while working, as it will make them feel closer to home.  
If you are not adding pictures of the workers of the company, ask your co-workers to hang a picture of their families there. You can add pictures of other things, such as your pets.
Hang a Tapestry
Tapestries are often decorative pieces for houses, but not many people use them as office wall décor. Covering your walls with tapestry will give your office a whole different vibe. You can go shopping with your co-workers or friends to see which option they like better for your office.   
The effect a tapestry has on your office depends on its size and design. If you have a small workspace, buy a big piece with light and pastel colors to make it look cozier. Adding small tapestries to big offices make them look more sophisticated and luxurious, and you can go for darker colors, as they don't cover the whole room.
Write Inspirational Quotes
Filling your wall with inspirational quotes for you and your co-workers will give your office one of the most unique wall designs you can think of. People have tough days all the time, so it's good to have a wall you can read when you need a mood lift.  
You can either write all the inspirational quotes yourself or ask a few of your co-workers to write the things they would like to read when they are feeling blue. Make sure to write each quote with a different color to make them all different and special.
Hang Vintage Posters
Rather than painting a specific pattern or looking for a unique wall design, sometimes, your office needs cool wall décor. Try hanging vintage posters, maps, charts related to what your company does, movies, or other subjects you like.  
Going for a vintage aesthetic is trendy, so adding those posters to your walls will make your office look cooler to young people. This idea is perfect for creative spaces that often need inspiration to start or go on with new projects.  
Install Bookshelves
Here is another cool wall decor idea for you. Bookshelves are often part of the office furniture of both commercial buildings and home offices, so they are a safe option for your workspace. However, you can make your office look different from others by filling the wall with bookshelves and all kinds of books. 
If you add enough books, you can turn your office into a mini library. The best part of doing this is that you will have plenty of things to read when taking a break or have spare time to kill. Reading has many benefits to your productivity and creativity, so this will all improve your work quality.
Install a Mirror Wall
Rehearsal rooms for dancers and actors often have a mirror wall for them to check what they are doing, but not many offices have tried that. Instead of buying unique wall décor, you could make the office itself different from others by being a mirror to everything you and your workers are doing.  
Mirrors reflect sunlight, so they can make the office warmer and brighter for both workers and clients. The only problem with going for this idea is that you may get distracted by looking at yourself, so try to not do that all the time.
Create an Interactive Wall with Magnetic Paint
Interactive workspaces are perfect for creative teams or people in need of a collaborative space. You can turn your office into that if you paint the walls with magnetic paint. That will turn your walls into a magnetic notice board to stick magnets with your co-workers. 
You would need to buy the magnets to take the most advantage you can of the wall, but once you do it, the room will be perfect for brainstorming sessions. Try to hire someone who has worked with this type of paint to paint your walls, as they know how it works and the coats of paint you need.
Fill the Walls with Clocks
Unique wall designs often have a decorative piece most offices have but are added in a different way to make it stand out from other workspaces. Try this by filling your wall with clocks to give it a clock shop-like aesthetic. 
Apart from making your office look unique, this idea is perfect for people who are prone to losing track of time. Having that many clocks around will remind you that you need to work fast or that you have a deadline coming. We recommend that you buy vintage-looking clocks.
Go for a Monochromatic Workspace
This is another unique wall art idea for you. It's not uncommon to see classic all-black or all-white office designs, so we don't want that here. However, if you want a unique layout for your workspace, you can follow the same 'monochromatic walls idea' with a different color.  
This depends on your company's style and how creative you can get in your office building or home office, though. Imagine how alive your workstation will look if it looks all green or all pink. You should find an office chair and office accessories that match the color you picked for the walls.
Use Reclaimed Wood Panels
Using reclaimed wood panels for an accent wall office will give the walls a different texture. When you do that, you are optimizing your office's looks visually and – literally – giving it a different touch.  
If you want to strike the other senses in the human body, you can get speakers and play music. The last thing you will need to do is to buy an aromatizer or flowers with a strong smell. Doing that will make entering your office an immersive experience, which can attract more customers.  
Nonetheless, you can add wood panels to one of the walls in your office if you don't want to take things that far.  
Let Everyone Write Something on the Wall
Writing inspirational quotes on your wall is a creative way of letting everyone in your office add something to their workspace, but some people limit them to writing inspirational quotes only. You can take a step further from that and ask them to write anything they want.  
They can write their names, sign the walls, add a message for someone else in the office, and even draw things. Give them complete freedom to do what they want. The walls may look a little messy after that, but they will be unique, and your co-workers will feel like they belong there.
Install a Fur Wall Covering
Reclaimed wood panels give your walls a different texture, and you can play more with that concept. Install a fake fur covering on your walls and make one of the walls in your office stand out from the others. You can even focus that wall on the marketing team of the company to take pictures or record videos for social media platforms.  
We understand if you don't want to support companies that harm animals to produce fur, so you can use faux fur, which is made artificially and doesn't harm animals in any way.  
Use Chalkboard Paint to Create an Interactive Workspace
Getting back to interactive workspaces, one of the best ways of making one is by using chalkboard paint for the walls. Doing that will allow anyone in the office to write what they want on the walls. However, you should focus the space on chalkboard walls for reminders and things the team should know.  
Besides having more utility than unique wall décor or other decorative pieces, painting your walls with chalkboard paint allows you to erase what you don't like on them and make things again whenever you feel like it. You should just assign one or a few people to write things on the wall to keep it from becoming a mess.
Buy Stickers and Decorative Wall Decals
Similar to vintage posters, adding stickers and decorative wall decals is a decent option if you are looking for unique wall ideas. You need to look carefully for the stickers you want to add to the office, though. It's best if they are all related or follow the same aesthetic. 
You can combine wall decals with stickers, but you need to be careful if you don't want them to look random. If you ask us, it's better if you go for just regular stickers or wall decals until you learn how to put them all together correctly.
Install a Cork Board Wall for Reminders
Installing a corkboard wall has a similar utility to chalkboard ones, but they work only for reminders. These unique wall decors are perfect for office spaces with a lot of ongoing projects and deadlines coming.  
You can either focus all the walls for office-related matters or give several workers a part of the wall to stick to anything they want. The latter may only be possible if you work with a small team, as letting 10 people or more pin what they want in a corkboard may not be a good idea.
Display Plants on Mounted Shelves and Hanging Planters
Adding plants to your office layout is one of the best things you can do for it. Doing it gives your office a green touch that makes it feel more alive. The more plants the better, so you can buy several shelves and hanging planters for them.   
You can get all kinds of plants and try different combinations to make your office look different from time to time. Some people even get a personal connection with their plants and love taking care of them, so that could be you. 
Paint Geometric Patterns on the Wall
Painting geometric patterns on a wall is one of the classics of office designs, and you can play with them as much as you want. We recommend that you pick one or two colors for your office wall, think about the pattern you want for it, and start painting it. It will become one of the unique wall designs you ever have.
Make a Photo Collage
The last unique wall idea on this list is making a photo collage. You can use pictures of members of the company, their families, pets, or anything else you want. The best thing about the college is you can use pictures of all sizes, which makes it easier to get together.  
Final Thoughts
Getting things for your office feels great, and it's exciting to think about how it will look after you get everything you need for it. However, make sure you save money for a height-adjustable desk and the other office furniture you need.  
You can find all the products you will ever need for your workspace on the Autonomous website. Visit it now!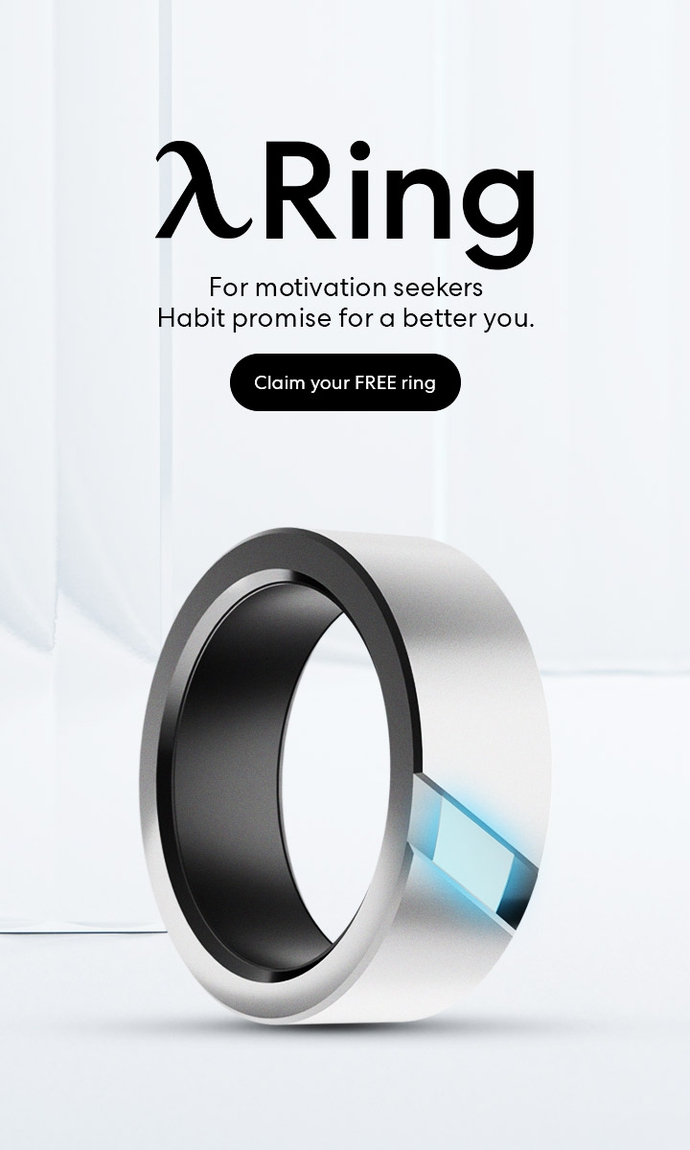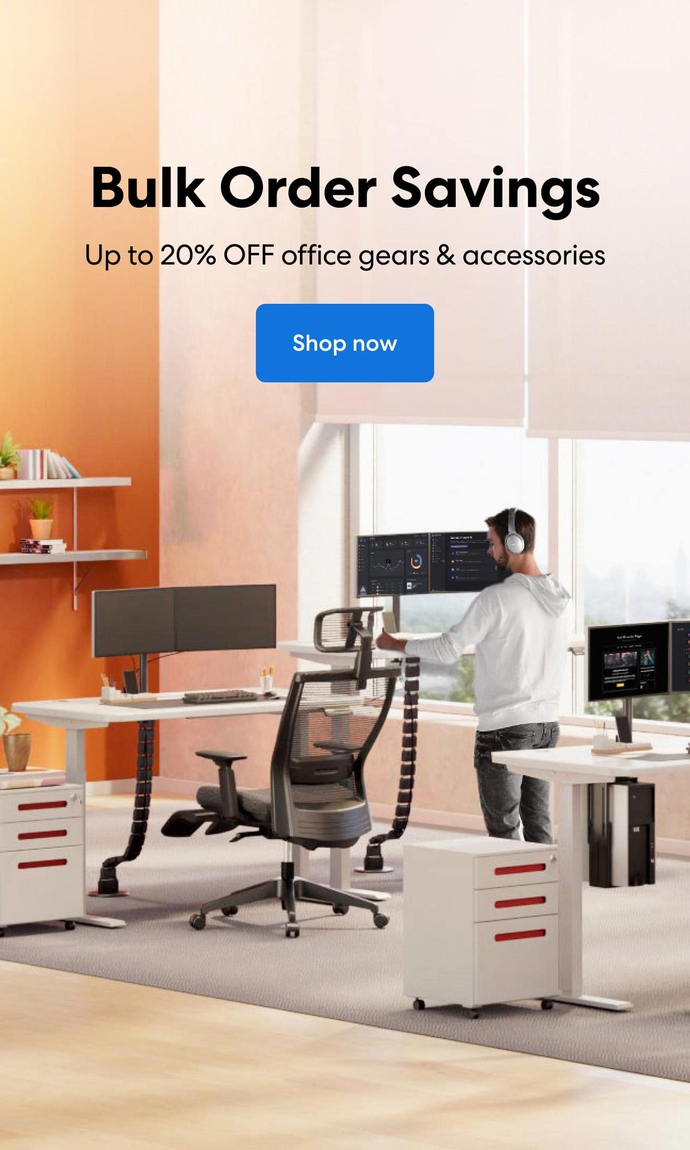 Subcribe newsletter and get $100 OFF.
Receive product updates, special offers, ergo tips, and inspiration form our team.