Workplace Inspiration
The Trendiest Office Wall Décor for a Creative and Productive Workspace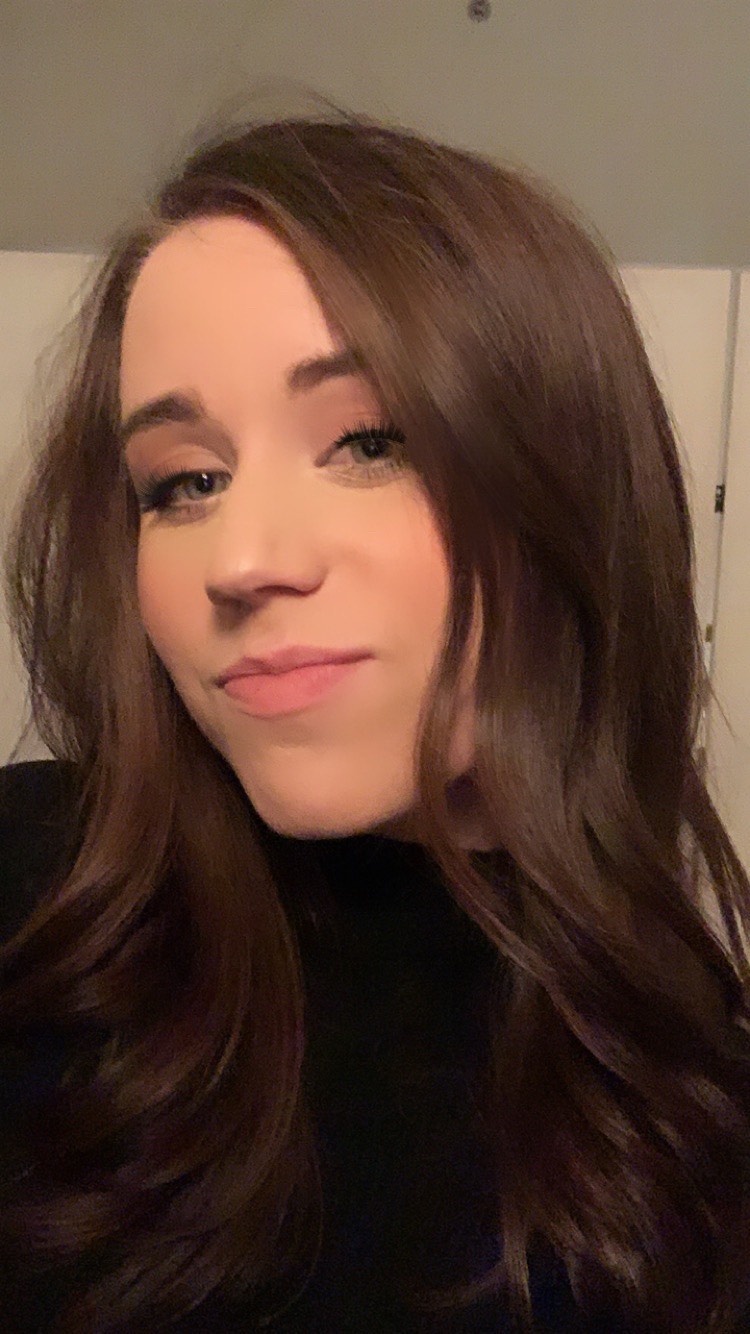 Natasha Palance
 | 
Jun 25, 2021
Your office workspace is a blank canvas that's waiting for you to paint. Now, if you aren't a painter, you shouldn't fear. We only meant this figuratively, but that doesn't mean painting isn't out of the question. This is one way to spice up your workspace, but we also have a few others that can help boost your creativity and productivity during those long working hours. Continue reading to find out everything you need to know about office wall decor trendy.
What Trendy Office Wall Décor Ideas Should You Include?
The internet is a wonderful and vast place where many amazing ideas live. It's the area where you can keep up with the various trends and create effective office wall décor ideas that can boost your productivity and creativity.
However, there are so many ideas out there that it can be difficult to find the ones that work. Nonetheless, we have searched far and wide to help make your workspace makeover process easier. Continue reading to find out our top trendy home office wall décor ideas and how you can include these in your workspace today.
Photography is a Great Addition
If you love photography, adding a beautiful piece that you admire is an excellent way to enhance your working space's appearance. You can display this photography by printing photos on acrylic signs and hanging this on your desired wall. Photography offers an excellent sense of satisfaction and works as a reminder of your aspirations.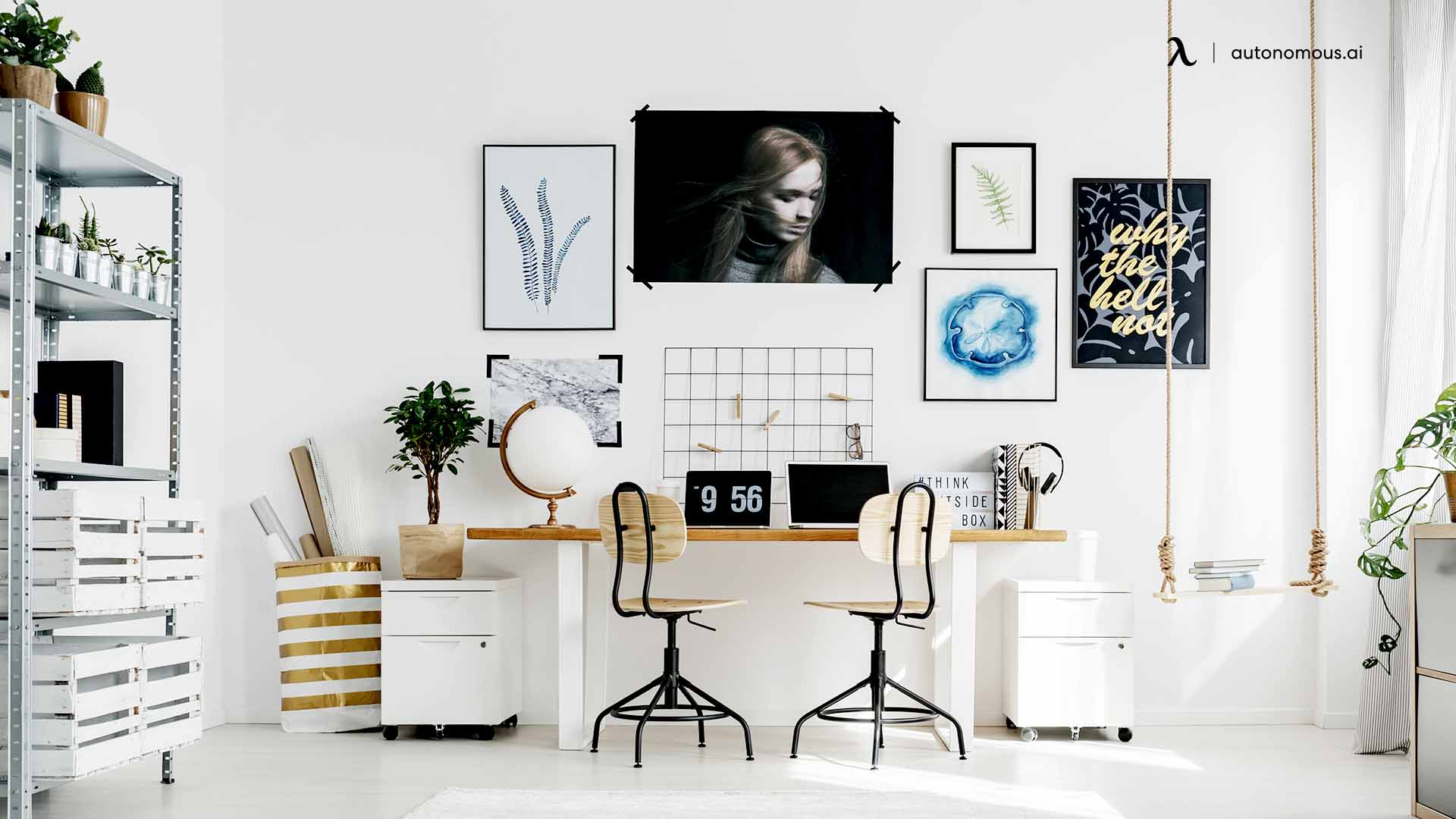 Printing Wise Words
There's no shame in needing a little extra push now and then. Like photography, printing inspirational quotes or statements can help keep your motivation up while you're facing difficult or tiresome periods in the office.
Art for Your Heart
Your brain might cause you to procrastinate doing dull work, but a piece of art from your favorite artist can inspire you to keep pushing forward. You can select any masterpiece that speaks to you. From here, you can print office wall art ideas on a large poster or canvas. This can boost creativity while also reducing stress.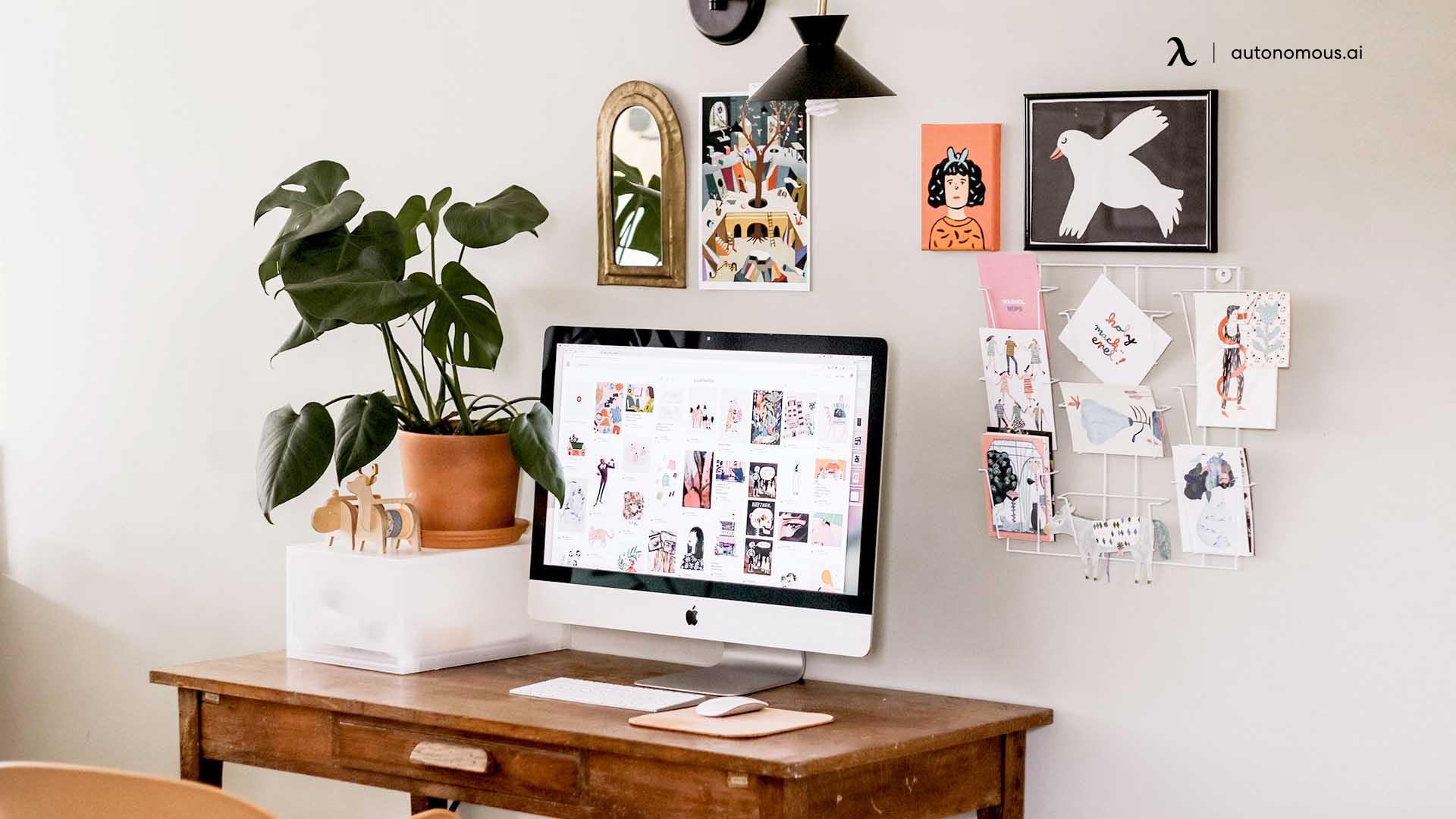 Increased Organization with a Dry Erase Board
Have you ever experienced the feeling like you forgot something important? This is common for most people, which is why writing things down is always excellent. Sticky notes can come in handy, but you can easily lose these scrap pieces of paper.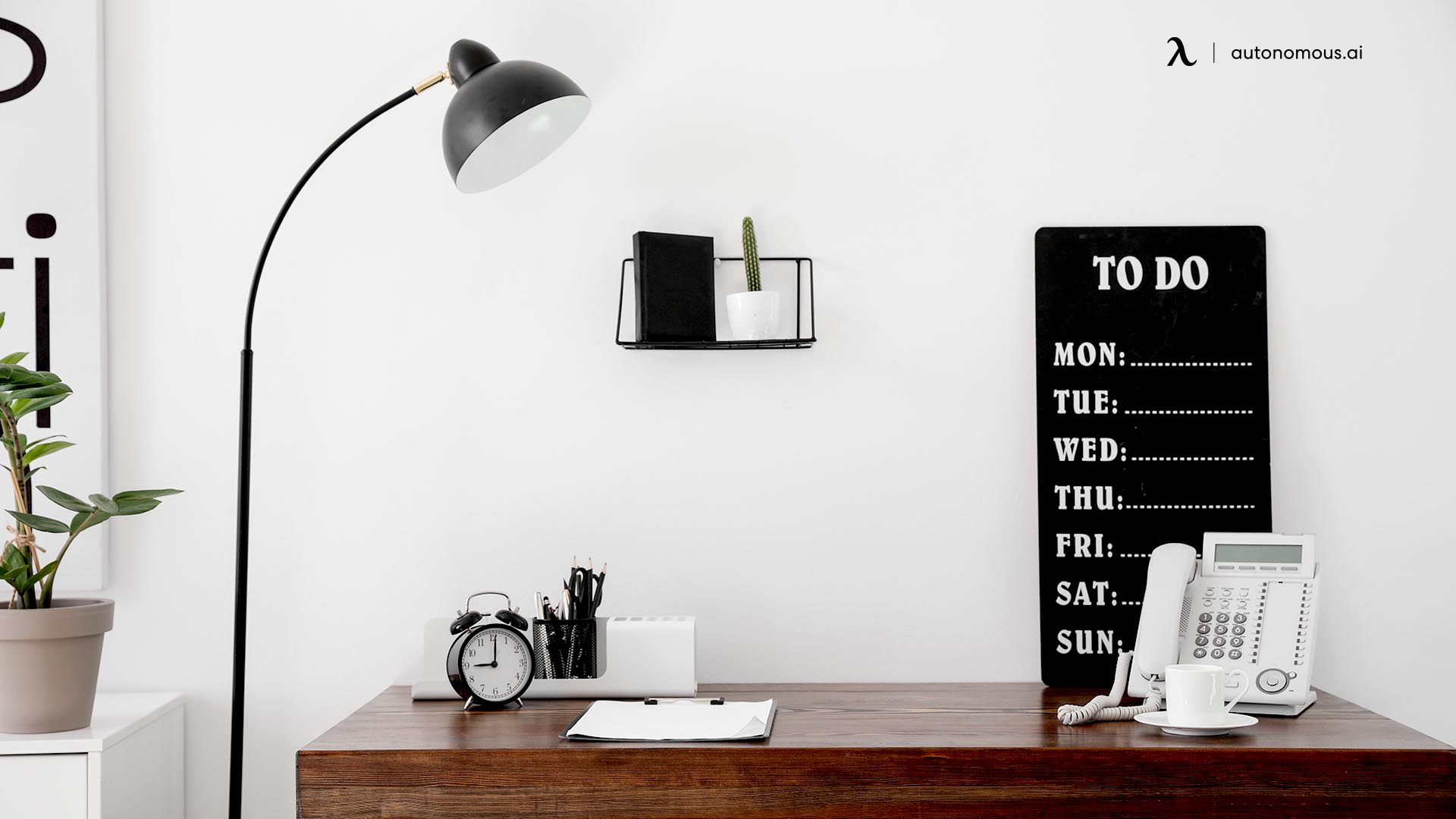 Otherwise, these notes can cause a lot of clutter. Luckily, hanging a dry erase board on your office wall is a great way to remain informed on the things you need to do while also adding a little color and contrast to your blank walls.
Calendars Can Never Be Overused
Not only are calendars practical and helpful, but many incredible and trendy designs can enhance your office's appearance. A decorative and trendy calendar offers the space needed to note done everything you need to do. This ensures you never miss any meetings or deadlines. We recommend choosing a blank calendar that you can fill in and erase when necessary.
Bring on the Clocks
A trendy office décor design that isn't likely to go away anytime soon is a large clock wall. In instances where you work with clients or companies in different time zones, these office spaces can be very useful. Not only can you boost your productivity and creativity from a well-designed clock wall, but it also offers a stylish and modern solution for improved organization in your workstation.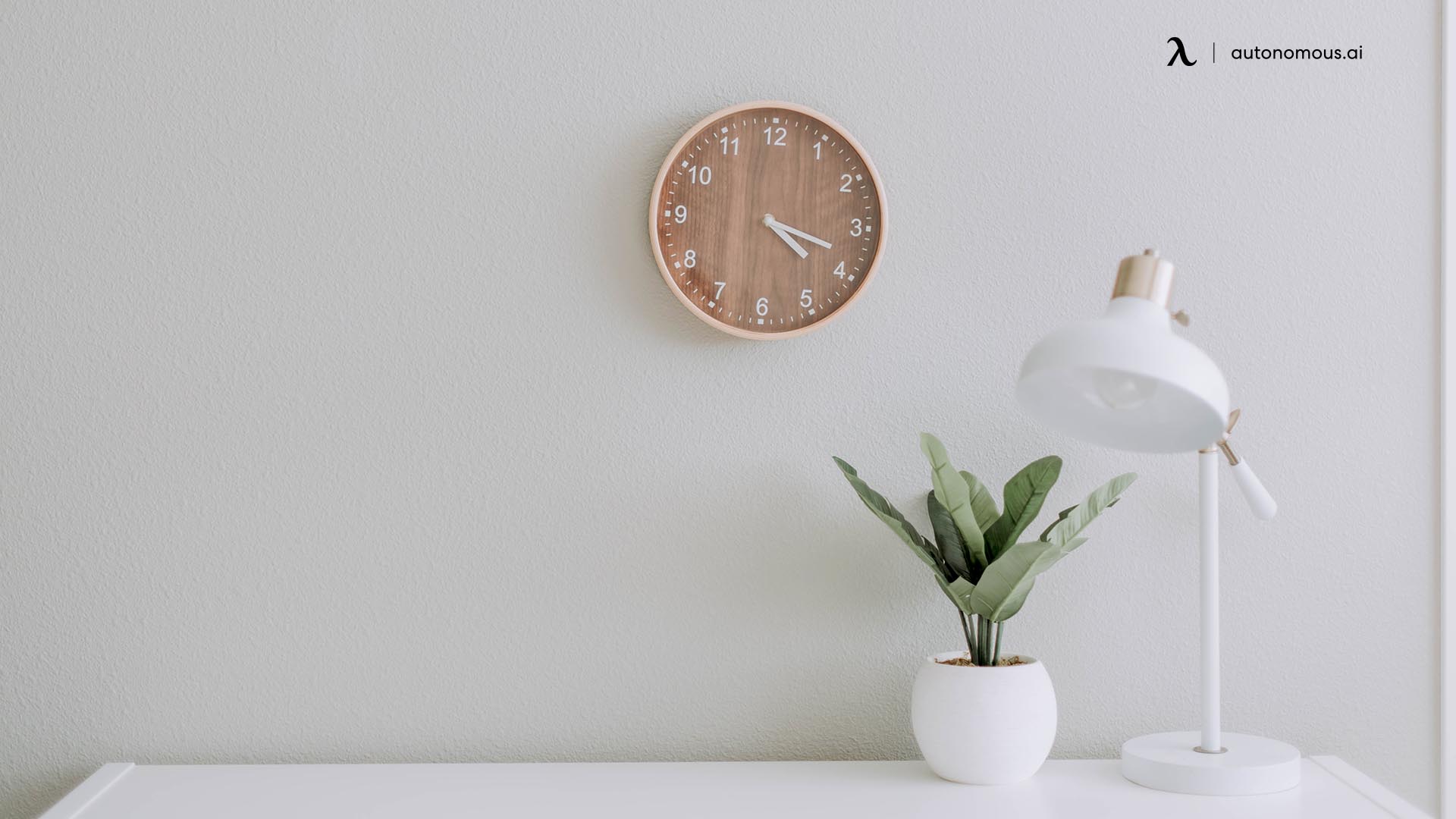 Floating around in Creativity
Want to immerse yourself in a creative mindset and let your imagination run wild? Floating shelves are great for this, especially if you're wanting a more minimalist design. There's nothing more uninspiring than a blank wall that just seems to stare back at you. However, the simple act of hanging a few floating shelves can easily transform this space and make it ready for business.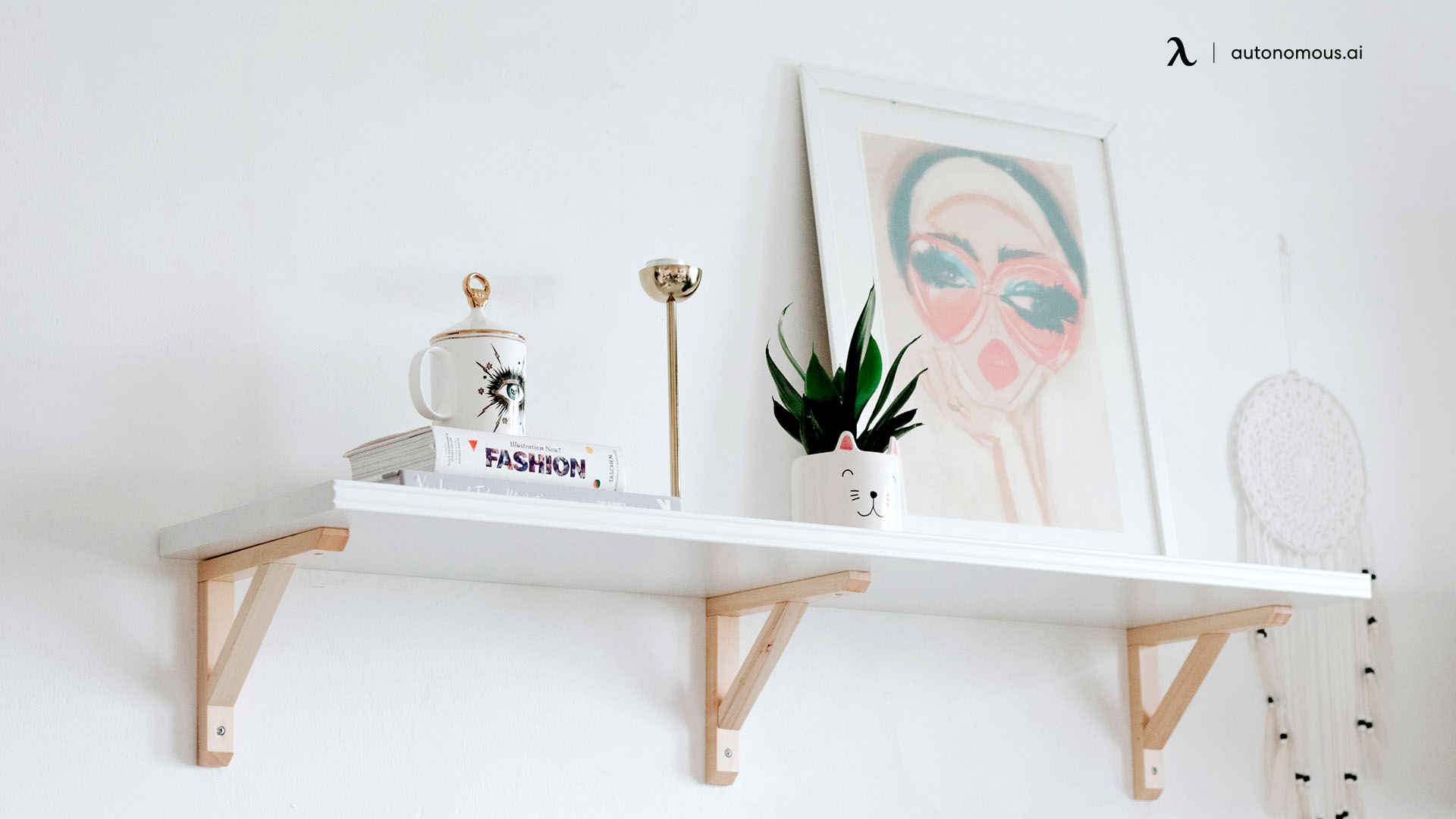 This shelving allows you to display various items that inspire you and encourage you to work through those pesky moments where you don't feel like putting in the effort. Maybe you want to display your favorite book to remind you of your aspirations. Otherwise, it can house family photos. Whatever brings you joy and motivation, place it on these shelves and watch your performance flourish.
What Office Furniture Can Be Used to Enhance These Trendy Office Wall Décor Designs?
Including office wall art ideas and home office wall décor in your workspace is an excellent method to enhance your productivity and creativity, but you can reap even better results by also incorporating ergonomic office furniture. An office ergonomic chair, like the ones available from Autonomous, is equipped with the correct support and comfort. This ensures you work for more extended periods.
These modern and trendy office wall design ideas are a great addition to any workspace, but these additions can easily stick out like a sore thumb if you have outdated office furniture. You want your work equipment and décor to flow together to ensure you don't get distracted by contrasting aesthetics in one space.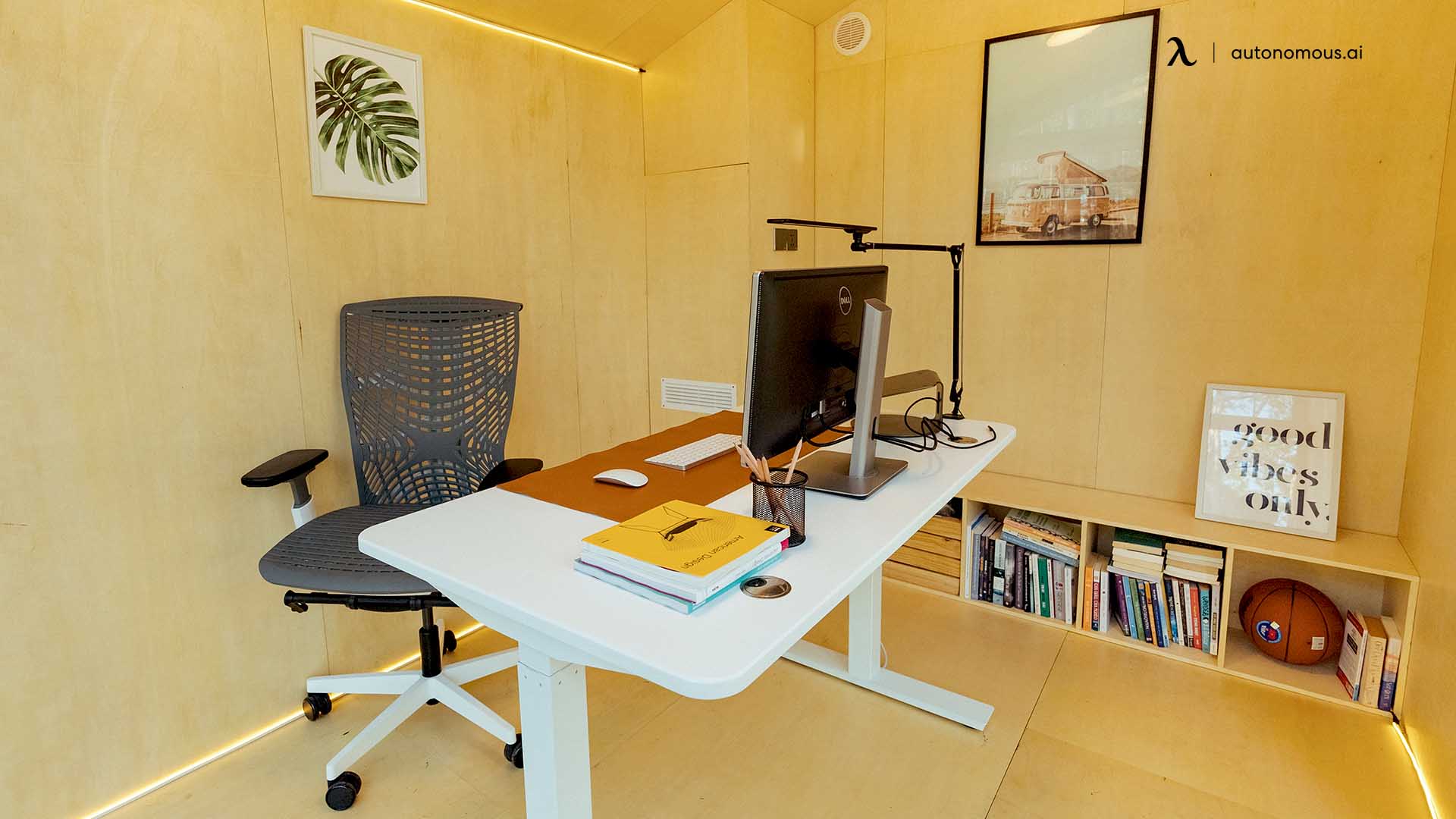 Luckily, a modern home standing desk from Autonomous can easily balance your workstation out. The versatility of this adjustable standing desk not only aligns with the aesthetics of your workspace, but you also gain exceptional ergonomic features that help you work for longer and with more focus.
Wrapping It Up
Having a well-designed workspace with ergonomic furniture and a creative office wall design has the potential to skyrocket your productivity and creativity. Home office wall décor creates a comfortable environment that you and your employees can work in for those long hours while ergonomic furniture ensures that these employees are supported during extended periods.
However, it's recommended to pay close attention to your desk décor. Making sure your desk space isn't overcrowded can help you remain focused. Only keep things that you need on your desktop to ensure you don't clutter your working area, get distracted, and feel overwhelmed.
Get exclusive rewards
for your first Autonomous blog subscription.
WRITTEN BYNatasha Palance
A NY-based journalist with an MA in International Affairs. Has worked with global brands and nonprofits, as well as UNESCO-accredited NGOs.
Coming at You Live from Autonomous' Social Media!