Smart Products
The 2 Best Ergonomic Drafting Chairs & Stools in Canada

Autonomous
|
May 28, 2021
1,658 Views
As drafting technicians now use software like an Autocad on computer systems, you may be looking for a drafting chair with arms in canada.
Drafting is about drawing the plans for a building and is included in the architecture.  It includes developing schematics, blueprints, drawings, and various types of design plans. Architects need large workspaces and drawing boards. As they approach to draw schematics, they need to move from one area to another at the table. Hence, the need for drafting stools. Let's find out the best ergonomic drafting chair in Canada for your workstation.
What is a Drafting Chair/Stool?
Drafting technicians prefer drafting stools as they facilitate easy movement in and out of the seating area. Armrests and backrests can be a hindrance. Also, since the architects work on vertically large boards and maps, they need height. An ergonomic drafting stool in Canada today is designed to provide a circular footrest or foot ring. This offers you to use it as a footrest when you are at a height more than normal. It also allows you access to vertically large work areas. A point of caution, you must not use the foot ring in place of a step ladder lest you have a fall.
With automation, drafting is now carried out on computers.  Drafting technicians may use a drafting stool, or as an alternative, they may use an office drafting chair in canada.  Such chairs are designed to manage your body postures that avoid repetitive stress from the back, neck, spine, or other parts.
What Are The Benefits Of A Drafting Stool?
Movement
A drafting stool facilitates easy movement in and out. It allows you to decide to lean forward or move back to manage your back while you work on vertically large boards or access horizontally wide areas to draw. The con here could be that you need to safely move out of a stool, ensuring that you don't trip and fall.
Posture
A drafting stool enables you to have the right posture as you work on your drawings. It is quite comfortable, allowing you to adjust the height of the seat. This way, you manage good health.
Some stools today also facilitate a seat tilt, forward or backward.  With the body weight distributed in the right direction, you have good support for your back as you work. You can avoid repetitive stress on the back, shoulders, and neck with good sitting postures.
Some stools have a sturdy and stable swivel foot ring at the base. This may be used as a footrest as you increase the height of the seat. The footrest minimizes foot fatigue as you sit at a greater height than the normal seating, with your feet not touching the ground.
On the con, if you work long hours, you need a backrest to support your back which is usually missing. However, some modern ergonomic stools for standing desks have provided a small backrest for your lower back. Choose wisely.
Features
Modern ergonomic drafting stools today may have additional features like a smaller backrest, built-in lumbar support, a contoured seat, a seat slider, and more.  Some of the controls are placed quite below the seat on the con side, necessitating you to bend down and adjust.
Design
The soft foam-based seats are available in fabric or mesh. The drafting stools are available in a wide array of designs and colors.
Ergonomic Chairs – Your Best alternative to a Drafting Stool
Since most drafting work today is done on computers, your best alternative is an office chair with a built-in ergonomics design.  An ergonomic office chair meets all the needs of a drafting chair.  Additionally, with ergonomics, you get strong lumbar support and the freedom to manage the chair's armrests, seat tilt, height, and backrest has ergonomics built-in.  It is a massive upgrade from a regular office chair that may or may not have armrests, seat height adjustments, or offer a reclining backrest.
Explore more for an ergonomic drafting chair in Canada that offers you freedom.
The Top 2 Best Drafting Chairs & Stools
Here is our selection of the best drafting chair in Canada for your needs.
1. ErgoChair Pro
The best ergonomic drafting chair in Canada, the ErgoChair Pro, gives you controls for an adjustable backrest, armrests, height, and seat tilt (forward/backward).  The seat cover is made from fine mesh material, offering your skin higher breathability as you work long hours. The reclining backrest has customized lumbar support. This lumbar support is lockable in either of the five positions for your comfort. 
Office chairs don't have to have to be boring and dull-colored, do they? No!  The ErgoChair Pro is available in six different colors that match any office décor comfortably. It can also withstand a weight of up to three hundred pounds. The two-year warranty included shows you the trust that manufacturers have in their products.
Don't miss the best ergonomic office chair in Canada!
2. ErgoStool
The ErgoStool is a modern ergonomic stool that provides you complete freedom to manage the height you need with up to ten inches increase. The base of this ergonomic drafting chair in Canada is heavy to prevent accidents.  The seat is designed to provide a slope to manage your body posture as you work.
Available in four different colors, the ErgoStool can be purchased online.  Its sleek and stable design provides drafters and anyone looking for a comfortable stool to add to their work area.
Alternatively, you could always use the ErgoStool in employee connect areas, coffee break-out areas, or informal seating elsewhere in the office.
Conclusion
In summary, the drafting chair/stool is now replaced by ergonomic chairs and stools that offer you greater freedom and control to manage your work and your health.  The decision is in your hands
Video ads for product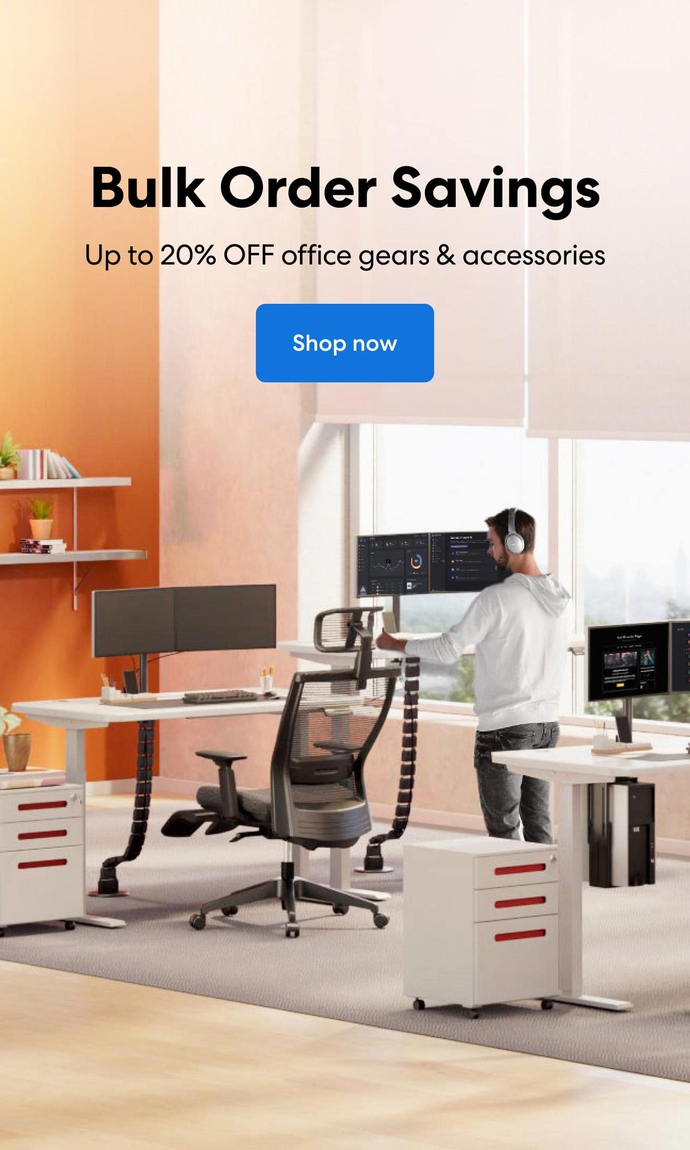 Subcribe newsletter and get $100 OFF.
Receive product updates, special offers, ergo tips, and inspiration form our team.