Smart Products
The 20 Best Mesh Ergonomic Chairs That You Need in Your Office

Autonomous
|
Oct 28, 2020
8,121 Views
Having a mesh ergonomic chair as a part of your office setup is something that is becoming more and more common. People are beginning to realize just how much damage sitting down all day every day can do to you, which means that they are looking for a solution. 
Ergonomic chairs offer that solution that so many people are craving. The lumbar support of the chairs mimics the natural shape of your back, preventing you from putting any sort of unnatural curve on it. 
That being said, though, buying an ergonomic chair is no small task. While you can go to Amazon and buy the first one that pops up, that would be beyond irresponsible. There are so many factors that go into making the decision, and the number of chairs available can be overwhelming. 
You still need to do your research, though. You're dealing with your health, so don't cut corners needlessly. 
One of the decisions that you're going to face is what kind of back you want. You can get a cushion or a mesh. Cushions are more comfortable, but worse for your back. 
Mesh, on the other hand, is a material that is better for your back and allows it to breathe. It's not uncomfortable by any means, either. It just doesn't let you sink into it as foam would.
We want to help you out. We know our ergonomic chairs better than anyone, so we've put together a list of the 20 best mesh ergonomic chairs on the market right now. 
1. The ErgoChair 2
Last but not least, in the mesh ergonomic chair market, the ErgoChair 2. The ErgoChair changed the game when it came to ergonomic office setups, so it's only natural that the upgrade is better yet again. 
The level of adjustability with this chair is staggering. You can change the headrest height, headrest tilt, back tilt, back tilt tension, seat tilt, back tilt angle, hand rest height, and the hand rest direction.
The lumber system is fully adjustable with both position and tension, and the whole thing is made from top tier quality materials. 
Put simply; the ErgoChair 2 is the best full mesh office desk chair in the world, and not by any small margin.
The level of care and quality put into the design of this chair really shines through, so we're giving it a 6/5. 
2. Kinn Chair
The Kinn Chair is one of the best ergo mesh office chairs on the market. It is unbelievably sleek and simple in its design and has a good range of adjustability. 
What makes the chair so good, though, is its unique fishbone lumbar support system. This system actively corrects your sitting and posture as you work, so you get the optimal level of back support at all times. 
It has magnetically designed upholstery, a boundless back, long-lasting elastic TPE, and is made from toxic-free recyclable material.
Having said that, the sophistication of the lumbar system is enough to earn a 5/5 from us.
3. The MyoChair
The MyoChair is an exceptional piece of hardware that is set at a ludicrously low price for what you're getting. 
It doesn't have the fishbone support structure of the Kinn Chair, but what it does have is a footrest that can be extended or withdrawn under the chair with ease. 
Combine this with the mesh headrest and just how comfortable the material on the chair is, and you can use this chair to take a nap in if you needed to. 
The low price of this chair, along with just how well designed and crafted it is, earns it a 5/5. 
4. HomyLink Office Chair
The prices on this list are going to vary dramatically, but this mesh ergonomic chair is towards the cheaper end of the spectrum. 
It is a very basic ergonomic mesh office chair for that reason, though. That being said, simplicity is not necessarily a bad thing in this scenario. 
The chair has no real adjustability, but it has good lower back support, a comfortable mesh back, and a nice-looking price tag. What more could you want from a mesh ergonomic chair?
We're giving this chair a 3/5.
5. Dripex Ergonomic Office Chair
The mesh ergonomic office chair from Dripex is what more you could want from a chair. Its price tag is more or less the same as the HomyLink, and for that, you get much more. 
The chair has an adjustable mesh headrest and armrests. You can also tilt the chair back to whatever position you find most comfortable. 
There are no options to adjust the lumbar support, which is a shame, but for this price, that isn't a surprise. 
We give the Dripex Ergonomic office chair a 3/5.
6. mfavour Ergonomic Office Mesh Chair
The mfavour mesh chair is at a slightly higher price point than the first two, but the quality certainly reflects that. 
The chair has an adjustable headrest, adjustable armrests, a tension wheel, back tilt, and a comfortable foam cushion, all for a relatively reasonable price tag. 
We rate the mfavour ergonomic chair at 3.5/5.
7. Hbada Mesh Ergonomic Chair
This chair is the same price as the mfavour, although both excel in different areas. 
The Hbada doesn't have a headrest as the mfavour does, but the lumbar support system it uses is superior. 
If you're looking for a lower-end budget mesh ergonomic chair purely for the back support, this is one of your better options.
This chair earns a 3.5/5.
8. SONGMICS Mesh Office Chair
This SONGMICS chair has an interesting design that some people may or may not be a fan of. 
Regardless of aesthetics, though, this chair has perfectly solid functionality. The armrests can be moved up and out of the way, you have a tension wheel, back tilt, and whatever else you would need from an ergonomic full mesh chair. 
We give this chair a 3.5/5.
9. CHAIRMART Chair
The CHAIRMART mesh chair is super basic, but also super cheap. 
It has a mesh back with padding for towards your neck and adjustable armrests. The lumbar system is nothing to write home about, but the fact that it's there at all in a chair this cheap is incredible. 
This chair earns our 3.5/5.
10. IntimaTe WM Heart Mesh Ergonomic Chair
The intimate WM Heart keeps us in the low end of our budget, although not as cheap as the CHAIRMART. 
For your extra dollars, though, you're getting a mesh-backed chair with a great design, adjustable armrests, a cushioned neck rest, great lower back support, and very solid construction. 
This particular chair wins itself a 4/5.
11. INTEY High Back Mesh Desk Chair
The INTEY Mesh Chair is a great chair for the price, although it can be a little difficult to get your hands on one. 
It has a solid mesh backing and an adjustable mesh headrest, as well as adjustable armrests, a tension wheel, and a really solid lumbar support system. 
The INTEY is worthy of just scraping a 4/5 from us. 
12. Office Hippo 24 Hour Ergonomic Home Office Chair
The Office Hippo is a really good ergonomic chair in general, not just for those that want a mesh chair. 
It has a standard mesh backing with really good lumbar support, a very comfortable bottom cushion, and cushioned adjustable headrest, along with armrests. 
The chair doesn't have anything too fancy going on, but it has nailed the fundamentals for a very modest price point. 
The Office Hippo deserves a 4.2/5.
13. Cedric Ergonomic Adjustable Office Chair
This chair is quite a bit more expensive than the others on this list, and it's that price that prevents it from being ranked a lot higher.
That's because this mesh chair is absolutely fantastic. It has a full-back mesh design with a mesh headrest and an adjustable lumbar support system that is one of the best on the market. 
You can adjust your tilt tension, armrests, tilt angle, height, and more. 
This chair is a great option for those with the cash to splash on it. That being said, because of the price, we have to give this chair a 4.5/5.
14. SHIOO Ergonomic Office Chair
The SHIOO Ergonomic office chair has slightly less in terms of features than the Cedric, but the price reduction makes that well worth it. 
It comes with a full mesh back and a mesh multi-dimensional rotating headrest. You also get a bi-directional waist pillow, which helps you feel more comfortable on those long workdays. 
The lumbar system is very solid for a moderately priced ergonomic chair and is fully adjustable. 
All of that, combined with the features you'd expect from a good ergonomic chair, earns the SHIOO a 4.5/5.
15. Yaheetech Executive Office Chair
We're shooting right back down to affordability with this chair. This comes with the reduction of features, as you might expect, but the chair is still great for the price. 
You don't get much in the way of adjustments, but the mesh back support and padded neck cushion are both very well built. 
The chair earns a 4.5/5 purely for the cost of the chair versus just how well the back support system on it is. 
16. The Panana Ergonomic Office Chair
The Panana is cheaper again, which is ludicrous, given the quality of the chair. 
You get a headrest to go with the back support and mesh breathing material, which is unheard-of for a chair at this price. 
Having said that, it isn't a full back chair. There is a gap between the seat and backing that means you don't get the level of lower back support that you would with other chairs. 
We give the Panana a 4.5/5 for this reason. 
17. Femor Office Chair
The Femor office chair is essentially a single step up from the Panana. 
It's the same in that it doesn't have a full back, but it makes up for that in its design. The back of the chair can be tilted so that you can have it still offer you support, even without your lower back being taken care of. 
There are better chairs out there for your back health, but the price and the ingenuity of the design gets a 4.5/5 from us. 
18. Komene Ergonomic Office Chair
The Komene is the best high-budget office chair on our list so far. The mesh material that the back is made from is great, and the lumbar design works wonders. 
The headrest isn't as adjustable as we would like, which is a shame, although the armrests can be moved out of the way.
The headrest being limited, as well as not having a lumbar adjustment system, means that the Komene gets a 4.5/5.
19. ACVCY Ergonomic Office Chair
The ACVCY chair is right back down at the bottom of the budget, so you can expect all of those fancy features to be stripped away. 
What's left is a tiltable mesh chair that has some solid back support and simple but effective design. 
The ACVCY gets a 4.5/5 from us. 
20. YEEGO DIRECT Chair
The YEEGO DIRECT chair is ludicrously good for how much it costs. Not even breaking into the higher end of the budget, this chair comes with a fantastic lumbar system, although it isn't adjustable. 
You get a padded headrest and a footrest that extends when you tilt the chair back. 
Just how well put together for the price this chair is earned a 4.7/5.
Pros and Cons of a Mesh Office Chair
Mesh Office Chair
These chairs are often much cheaper than the less cost-effective non-mesh chairs out there.
You get great ventilation with these chairs.
You don't need to maintain these chairs nearly as much as the like of leather.
Mesh chairs sacrifice a small bit of comfort, as you don't have any padded material.
If you're not a fan of minimalistic design, you're going to struggle to find a chair you like.
If you want something that is durable and truly of high quality, you're going to have to opt for the more expensive models.
Conclusion
Hopefully, you've found this article helpful in your hunt for the best mesh ergonomic chair. If you're curious about more of the differences between mesh and leather, you can check out our blog to choose the suitable one.
There are countless different mesh office chair models out there, so don't be disheartened if you're struggling to find one you like for your home office. 
The fact that you're looking to invest in one is enough of a sign that you're on the right track, so don't lose sight. 
If you get yourself an ergonomic chair, your back is going to thank you for it in the future.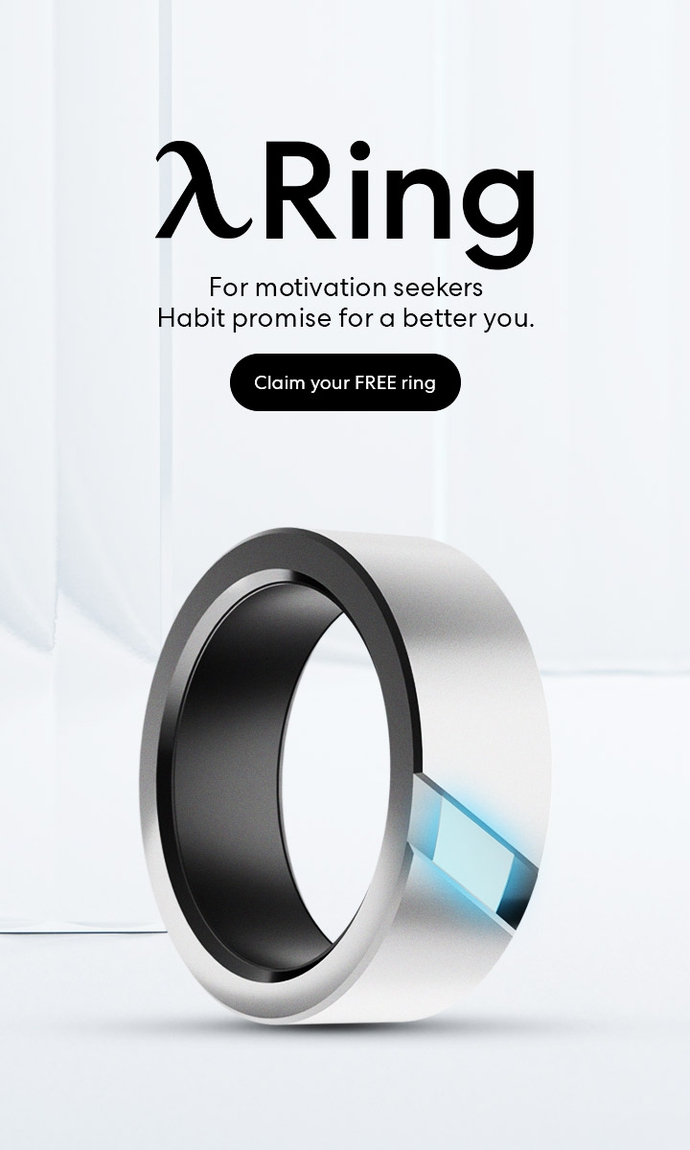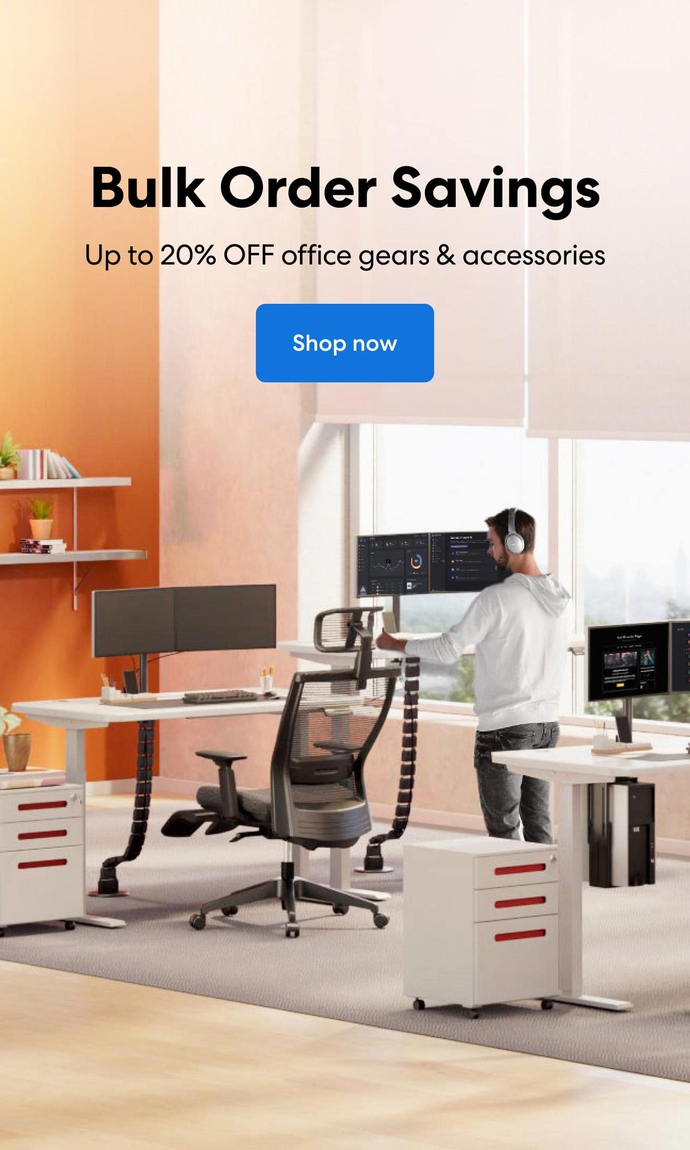 Subcribe newsletter and get $100 OFF.
Receive product updates, special offers, ergo tips, and inspiration form our team.