Gaming Setup
The 20 Best Red Gaming Chairs for the Ultimate Gaming Setup

Autonomous
|
Jun 26, 2022
1,195 Views
A comfortable red gaming chair is crucial for anyone who spends the majority of their time gaming. There are a handful of gaming chairs that offer gamers incredible back and lumbar support, which in turn, can reduce the back and neck pain that you may experience daily. The only problem is, so many people have no idea where to find these ergonomic solutions and if the chair they choose actually does what it claims to do. 
This is why this round-up of the top 20 best red gaming chairs exists. No longer do you have to rummage through dozens of gaming chairs to find the perfect one for you. The gaming chairs in this roundup not only look fantastic but also ace the comfort factor, giving you everything you would need in a red computer chair. 
The gaming chairs in this list come in many different variants, from RGB lighting to ergonomic chairs, as well as low-back gaming chairs, PU leather gaming chairs, and fabric gaming chairs. Most of them come in the color red or as a red and black gaming chair. 
The Benefits of Gaming Chairs
Being called a "gaming chair" is a bit confusing for some, and it is for this reason that they are sometimes avoided. Regardless of the name, gaming chairs really are a suitable option for anyone who spends more than a few hours working at a desk daily. 
Granted that red may not be everyone's choice in color, most gaming chairs have enough design variation for you to pick a chair that fits with your aesthetics. They also provide the following benefits: 
Supporting you in all the right places – neck, shoulders, hips, knees, back, and even wrists – gaming chairs rid the pain that most people feel from sitting for prolonged periods of time.

A great gaming chair helps you maintain a good posture by keeping your back straight and your knees at 90 degrees.

It provides users with the utmost comfort, regardless of whether they are working or gaming.

It maintains your long-term health.

You can forget about needing to replace your chair every year, as gaming chairs are built-to-last.

They have many adjustable parts and lots of additional small perks like cupholders and leg rests. 
Autonomous Gamers Benefit Programs
Before you dive into the world of red gaming chairs, you should familiarize yourself with the benefit programs that Autonomous offers its customers. This company has put itself into the shoes of its customers and has taken on the initiative to understand exactly how the Covid-19 pandemic has changed your spending habits. Thus, it has put into place certain benefit programs, namely the Gamer Purchase Program and the Employee Purchase Program, for customers to join. Upon becoming a member of these spectacular programs, customers unlock an array of opportunities to get their hands on a red gaming chair and desk for less.
20 Best Red Gaming Chairs for Gamers
With that being said, here are 20 of the best red gaming chairs on the market: 
1. Vertagear SL5000
On top of having an excellent reputation for durability and comfort, the Vertagear SL5000 has a racing-seat design that is favored by many gamers who want the ultimate gaming setup. Being a red and black gaming chair that is covered in a mix of PU leather and PVC, this chair stays tough and cool. 
Better yet, it is able to contour to your body shape using ample memory foam padding that can be found on the seat and backrest. In terms of ventilation, the Vertagear SL5000 also features massive vents near the headrest.
If that's still not enough, this gaming chair also has a steel-frame five-star base, an adjustable backrest, a tilt, and a locking mechanism, and lastly, the armrests are 4D adjustable. Should you want an RGB gaming chair, then you can also choose to get an RGB lighting kit for the Vertagear SL5000, which has been specifically made for this chair in order to set it even further ahead of what you consider to be the most comfortable gaming chair. 
2. Vertagear SL4000
The Vertagear SL4000 is a fully adjustable motorsports-inspired red chair for gamers. With your health at the front and center of this chair's design, the Vertagear SL4000 has been ergonomically engineered to support your back and neck health. By purchasing this red gaming chair, you are giving yourself the opportunity to enjoy a more comfortable gaming experience every time you sit down to play Call of Duty or Fortnite.
3. Noblechairs EPIC MousePorts Edition
Having a very similar shape to the Vertagear SL5000, the Noblechairs Epic is another great choice for a red gaming chair. The Noblechairs Epic pays great attention to detail and comes in a variety of options for customers to choose from.
The standard version of the Noblechairs Epic comes in PU leather, but if this is not your vibe, you can also get this red and black gaming chair in genuine leather or vinyl. Ample padding and the elegant lines on the seat and chairback are what make this chair very attractive to gamers, but what catches their eye the most is the chair's elegant diamond stitching. 
Being just one of the few chairs that you are able to get a hold of in Nappa leather, the Noblechairs Epic is the perfect epitome of luxurious comfort and style.
4. RESPAWN 900 Racing Style Gaming Recliner
If you are wanting a red gaming chair that takes a different approach, the Respawn 900 Recliner is the chair for you. Not everyone wants to kick their feet up when indulging in some serious gaming, but for those that do, the fully reclining footrest is the feature you need. 
Apart from that, the racing-seat aesthetic and thick padding of this chair yield some pretty impressive results in terms of comfort and style. You also get a removable storage pouch and a built-in cupholder, which are useful features that you won't often find in a red and black gaming chair.
5. GTRacing Pro-Series GT099 Red
GTRacing is popular for its racing seat designs, and the GTRacing Pro-Series GT099 continues the tradition of this company's line of gaming chairs that poke on durability and comfort. Quite literally looking like it belongs on a racetrack, this chair keeps with the theme by featuring red accents, like red wheels, as well as a red and black PU leather upholstery. 
6. X Rocker Vibe 2.1
There is no need to imagine a red gaming chair with a pedestal and built-in sound when the X Rocker Vibe 2.1 exists. While this chair is mostly black, it still features red lines around the seats and vents and is the perfect fit for those who prefer a more subdued style. 
The exterior is mostly made up of PU leather, although it does feature a PVC mesh center to keep you cool. Better yet, it can easily be folded up for safe storage if you ever decide to take a break from gaming. 
What makes this chair go beyond a regular red gaming chair is the sound quality. The sound quality of this chair is brilliant, thanks to two built-in speakers and a subwoofer that allows gamers to hear distinctive gunshots in games like Call of Duty. 
7. Thermaltake X-Comfort
As the name suggests, the Thermaltake X-Comfort is a red chair for gamers that will deliver a comfortable gaming experience without costing a fortune. This chair was designed to keep you cool with the inclusion of four cooling fans that can be found in the seat of this red gaming chair. 
Using the control box found at the back of the chair, gamers can easily adjust the settings of these fans. The fans have three speeds – low, medium, and high.
8. Vertagear Triigger Line 350
An ergonomic gaming chair with many customizable options is the Vertagear Triigger Line 350. Looking like a combination of both a gaming chair and office chair, the black and red color scheme is ultimately what allows this chair to stand out. 
With this chair, you are not only able to adjust the height, but you can also move the backrest and seat forwards and backward to your liking. The Vertagear Triigger Line 350 really is an outstanding red computer chair for gaming or office use. 
9. Vertagear S-Line SL2000
Vertagear makes a very wide array of fantastic gaming chairs, which is exactly why there are so many of them to pick from in this round-up. While the best gaming chair may not be all-the-way red in color, the Vertagear S-Line SL2000 still sports an extremely high-quality build, excellent gaming chair features, and comfortable padding. 
10. Secretlab House Lannister
A go-to brand when you are wanting to make sure that you are getting the best value for your money for your gaming chair investments is Secretlab, and with the Secretlab House Lannister, this brand has got you covered. Overall, this red gaming chair is a premium seat that is accompanied by premium options to boot. 
11. Secretlab Horde
While game-licensed chairs really only ever appeal to the players of the game, anyone who plays World of Warcraft and would like to take their obsession a little bit further can do so by purchasing the Secretlab Horde red and black gaming chair.
Having all of Secretlab's regular hallmarks, this red gaming chair will not only last forever but will also allow you to sit for insanely long periods of time without feeling momentarily uncomfortable. On top of it being a great gaming chair, you are also receiving some pretty rare merchandise too, meaning that this chair could become a collector's item in the following years to come. 
12. AndaSeat Kaiser Gaming Chair
A hybrid between an executive office chair and a bucket seat racer gaming chair is the AndaSeat Kaiser Gaming Chair. In fact, that is exactly what AndaSeat was aiming to achieve when it created this red gaming chair. 
The leather of this chair was treated with special dies to stop it from fading, which will allow the chair to hold its red color for years. Featuring a firm, tall back with a unique shape for support, there is no doubt that the AndaSeat Kaiser Gaming Chair is one stylish piece of furniture. 
13. Killabee Massage Gaming Chair
To get it out of the way, the Killabee Message Gaming Chair cannot give you one of those relaxing messages that you all need after a hard day of working. However, what it can do for you is vibrate the lumbar support cushion when you plug it on. Even without this feature, you do still find yourself with a decent gaming chair that comes at a very good price. Especially, if you have limited coins to spend on a red gaming chair. 
14. Furious Gaming Chair
The Furious Gaming Chair is not just a chair that is easy on the eye, it also has a spine support system that makes it easy on your back and neck too. Its ergonomic shape, explosion-proof class-three gas lift, breathable fabric, and sturdy steel frame make it another viable option for those wanting a red and black gaming chair. 
15. Corsair T2 Road Warrior
Giving you everything you would want in a red chair for gamers and more, the Corsair T2 Road Warrior ticks every single box and is described as a chair designed for the long haul. While being bulkier in appearance, the chair also features a wider seat allowing for way more wiggle room and extra comfort. The only downside to such a wonderful red computer chair is the fact that its wheels are not smooth. 
Alternatives to the Best Red Gaming Chairs
This list doesn't stop at the Corsair T2 Road Warrior, and in fact, goes on to include five more chairs that are worth your consideration when looking for a red gaming chair to purchase; these are: 
16. Hbada Gaming Chair
17. IntimaTe WM Heart
18. Requene X3577
19. Ergo Playa One Gaming Chair
20. SONGMICS Gaming Chair 
Due to the fact that ergonomic gaming chairs are generally one of your more major purchases, it can sometimes make picking the one for you quite a difficult decision. However, after reading over this round-up, it should become clear to you which ones are worth it.
Video ads for product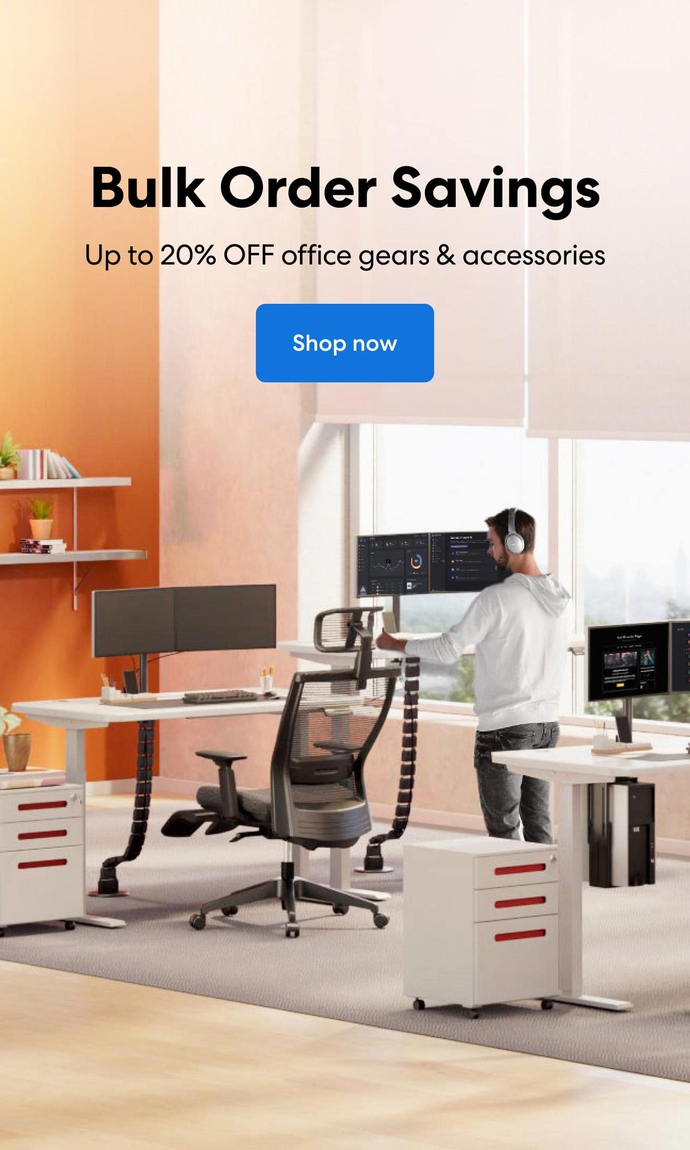 Subcribe newsletter and get $100 OFF.
Receive product updates, special offers, ergo tips, and inspiration form our team.