Did you know an often-overlooked accessory could elevate your comfort and productivity at work? It's none other than the unassuming office footrest! 
While often overlooked, the office footrest plays a vital role in supporting our well-being during work hours. Moreover, it can complement your office chair, ensuring better posture and relieving strain on your lower body. 
An office footrest under-desk goes beyond providing comfort; it can also help prevent health problems associated with prolonged sitting. Having spent countless hours scrutinizing various articles, reviews, and expert perspectives, we're excited to bring you this comprehensive guide. 
Whether you're a hard working college student, a dedicated office worker, or a passionate gamer, we're confident that our insights will help you make the best choice for your work environment. 
Therefore, please sit back, relax, and let's start a journey to better comfort and productivity together. 
The Benefits of Using an Office Footrest
Think of your typical day:
Crunching numbers in the office,

Trudging through college assignments,

Running a thriving business, or

Diving into an epic gaming session. 
What's the common thread here? Hours of sitting, right? Here's where the humble footrest saunters onto the stage. 
An under-desk footrest is your secret weapon in the fight for a healthier posture, not just a prop for your feet. Picture this; you're at your desk, shoulders slumped, back aching. Elevating your feet on a footrest subtly aligns your hips, knees, and ankles. The result? Lower back strain packs its bags, and your comfort levels hit the roof. 
However, the footrest story doesn't end with posture. An amazing perk of having your feet perched on a footrest boosts your blood circulation. Sit for hours, and your legs might grumble with heaviness, numbing, right? A footrest for office use acts as your personal circulation booster, keeping those discomforting sensations at bay. 
Additionally, endless virtual battles can be taxing, and that's when a gaming footrest comes into play. It gives your feet a steady platform, easing your sitting stance and warding off fatigue. Plus, with reduced strain, your gaming prowess might just level up! 
Therefore, whether it's a spreadsheet showdown or a gaming marathon, a footrest stands as your trusty sidekick. Far from a mundane foot prop, it's a tool for comfort, better circulation, and improved posture. Let's just say it's a small step (or rest) for your feet but a giant leap for your well-being!
Who Should Use an Office Footrest?
An office footrest is a versatile accessory that can benefit many people who spend significant amounts of time seated at a desk. Whether you work in a traditional office setting or operate from a home office, using a footrest can improve your overall comfort and well-being. 
People Experiencing Discomfort and Fatigue
People who experience discomfort or fatigue in their legs, feet, or lower back can significantly benefit from a footrest for an office chair. Prolonged sitting can lead to poor circulation, muscle tension, and strain on the lower body. 
By including an office footrest in their setup, these people can alleviate pressure on their legs and feet, promoting better circulation and reducing discomfort. The footrest provides a stable platform for the feet, allowing for proper alignment and posture, which can also alleviate strain on the lower back. 
Those Seeking Optimal Ergonomics
Additionally, office footrests are beneficial for people who strive for optimal ergonomics in their workspace. Ergonomics focuses on designing the work environment to fit the needs of the individual, promoting comfort, productivity, and overall well-being.
Furthermore, by using an office chair footrest, people can achieve proper alignment and posture, reducing the risk of developing musculoskeletal issues associated with prolonged sitting. 
The footrest complements the office chair, providing support and encouraging a more relaxed sitting position.
What's the Perfect Angle for an Office Footrest?
Navigating the world of office comfort can feel like a mystery, but things don't need to be complicated when it comes to the angle of your footrest. Let's break down the ideal tilt.
Whether you're using a standard office setup or a dynamic sit-stand desk, the angle of your footrest is crucial. 
It can be the difference between achy legs at the end of the day or walking away refreshed. Though, is there a magic number? Well, it's more about individual comfort and maintaining good circulation. 
A Japanese study in 2014 found an angle of 30 degrees to be the sweet spot. At this angle, swelling in the legs was reduced, a game-changer for the many who struggle with this issue daily. 
However, if swelling isn't a concern for you, a footrest for the office set at 15 degrees might be just the ticket.
What Makes a Good Office Footrest?
Now, let's explore an often-overlooked component – the footrest for an office chair. Though, what really makes a good office footrest? Let's find out. 
First off, its customizability wins the day. Being able to adjust the height and angle of your under-desk footrest is vital. It ensures the accessory adapts to your unique body type and matches your personal comfort zone, fostering proper alignment of your feet and legs. 
Next up, it's all about quality and stability. An outstanding footrest for your workspace should withstand daily use without wavering. 
Moreover, it should offer a solid base for your feet, with non-slip surfaces adding a layer of stability. The footrest's durable materials promise longevity, making it a wise investment among your desk accessories. 
Also, let's not forget about those extra perks! Many top-tier footrests include bonus features, such as textured surfaces for a delightful foot massage or built-in rollers for added relaxation. 
These functionalities can transform your footrest from a simple accessory to a multi-purpose tool, boosting your comfort levels during long hours of sitting.
Top Five Office Footrests: Elevating Your Comfort & Productivity
From promoting better posture to easing leg strain, the right footrest can make a world of difference in your office setup. Let's dive into the reviews of the top five office footrests currently ruling the market. 
1. Mount-It! Ergonomic Footrest
Are you struggling with leg fatigue during long work hours? The solution may just be the perfect footrest for the office! This adjustable height footrest brings a splash of comfort to your workspace and is a marvel in improving your sitting experience. 
Just slip it under your desk, and your cozy nook is ready! It's discreet, space-efficient, and designed to blend with your office decor. 
You might find this office footrest under-desk the secret sauce to improving your posture. How? By keeping your feet and legs slightly lifted eases the strain on your lower body and maintains a healthier sitting posture. 
One of its shining traits is the adjustable height feature. Choosing from three height levels, you can tailor the footrest to your needs without leaving your chair. It makes it a cinch to stretch out those legs and get the blood flowing! 
2. EUREKA ERGONOMIC Height Adjustable Office Footrest and Rolling Ottoman
This clever device is so much more than an ordinary footrest. Imagine a cozy ottoman morphed with a swiveling office chair, and voilà, you have this multifunctional gem. 
The height-adjustable ottoman features a class-three gas lift and swiftly adapts to your desired elevation thanks to a user-friendly lever. It comfortably cradles your feet while you're tackling workloads at the office or diving into an exhilarating gaming session at home. 
Not just that, the 360-degree rotating feature lets you swivel with absolute ease, adding a fun element to your seating experience. Also, it doesn't just boast style but also promises durability. 
Furthermore, the under-desk footrest is not just about comfort and functionality. Eureka's footrest promises longevity with its sturdy nylon base, robust bearing capacity, and a three-year warranty to boot.
3. Mount-It! Foot Rest: Six-height Adjustable Comfort Solution
Elevate your comfort level in any workspace with the Mount-It! adjustable footrest. It's packed with six-height settings and ensures that your feet get the attention they deserve, whether taking a breather from a standing position or sitting behind a desk. 
Additionally, the under-table footrest can improve your well-being, and its primary mission is to help you stay active, even while sitting for hours on a chair. By encouraging regular movement, it aids in better blood circulation and wards off fatigue, essentially boosting your productivity. 
The model also has the power to double as a standing desk footrest, allowing you to place one leg on it while you're standing. Therefore, if you want to enjoy the benefits of an ergonomic workspace, consider making this footrest a part of your office setup. 
Despite its robust construction, you can easily move around the office footrest under the desk, thanks to its soft grip handle. Plus, with its impressive capacity to support up to 55 pounds, this footrest can last you a lifetime.
4. ErgoFoam: Tailored Comfort with Adjustable Height Foot Rest
When your boss extends your workday and your feet crave some solace, ErgoFoam's adjustable footrest offers a satisfying respite. 
The high-density foam is a firm, comfortable companion for those long office hours. Endorsed by US Chiropractors, this footrest for office use is more than just a comfort tool. 
One fantastic feature of this footrest is its breathable mesh cover. Aside from being a welcoming texture for your feet, it's pet-friendly and conveniently easy to clean. 
With a simple flip, it turns into a foot rocker, an excellent addition to getting those feet moving for better circulation. Moreover, the rocker function brings dynamism into your stationary workday, a fantastic trait for a footrest for standing desk use.
5. ErgoFoam XL: Elevating Comfort for Stools and High Chairs
Stepping into the realm of footrests, ErgoFoam XL emerges as a paramount choice, especially for stools and high chair users. It's undeniable adaptability sets it apart, morphing with ease to match your chair's height and leg length, ensuring a personalized comfort experience. 
Far from losing its shape after a quarter of an hour, the use of high-density ErgoFoam ensures its form remains intact, bucking the trend of its lesser counterparts. This foam is in it for the long haul, resisting the burden of your legs and feet to provide consistent support.
ErgoFoam XL is not a one-trick pony; it holds a dual personality. Flip it over, and it swiftly switches into a rocker, aiding in better circulation and keeping your legs animated. 
A unique arched structure comes into play, offering a soothing embrace to your feet throughout your workday. 
However, the towering height may not meet everyone's needs, particularly those using regular office chairs. It's a minor trade-off for the sheer comfort and personalized experience that it provides. 
Despite this, the ErgoFoam XL Footrest stands as a compelling companion for your feet, promising improved posture, reduced pain, and an unmatched comfort experience.
The Bottom Line
Having explored the ergonomic potential of a footrest, it's clear that they serve a substantial role in maintaining our comfort and well-being in the workspace. 
The office chair with a footrest can prove to be an essential accessory in your daily routine, as it promotes better posture, improves circulation, and contributes to a more dynamic environment. 
Embracing this tool not only improves productivity but also initiates a dialogue on proactive health management in the office, underlining our commitment to a holistic work-life balance.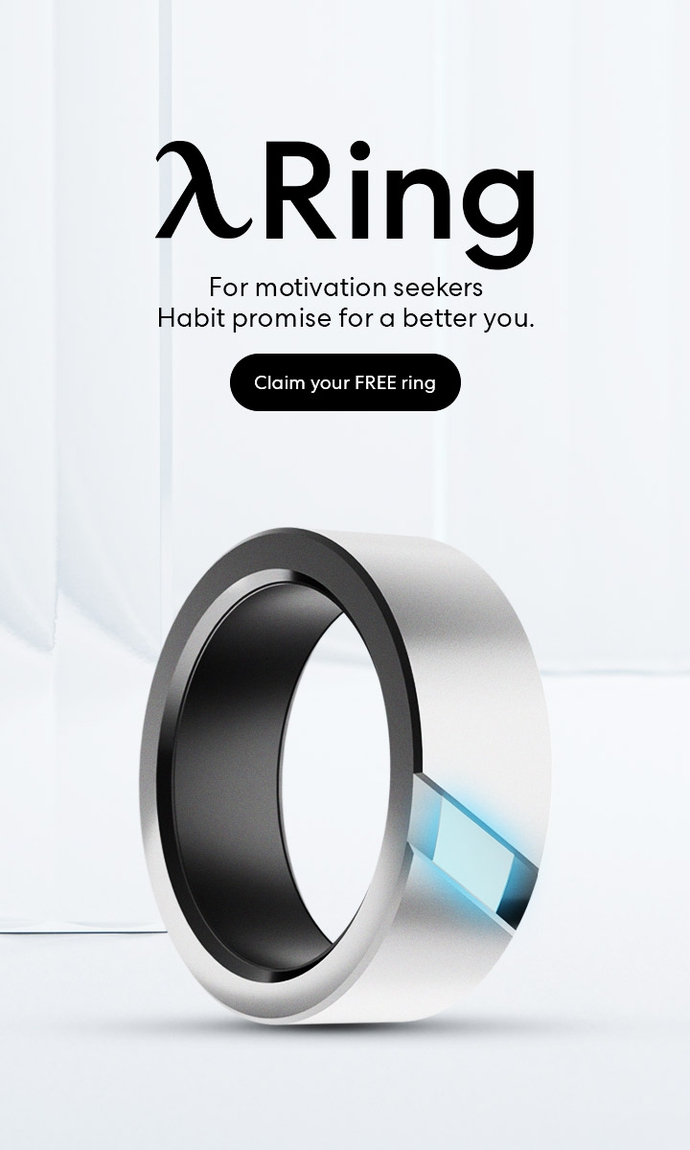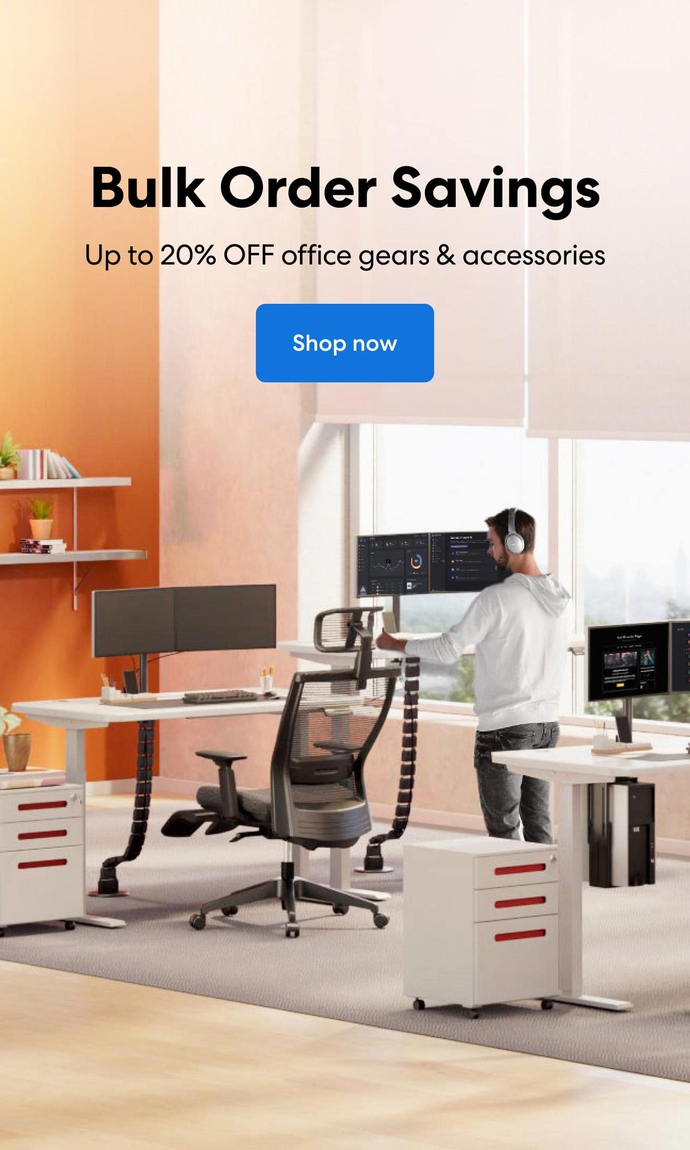 Subcribe newsletter and get $100 OFF.
Receive product updates, special offers, ergo tips, and inspiration form our team.