Smart Products
The Best Gaming Setup Under $1000 for All Gamers
6,854 Views
Gaming offers adults and children the opportunity to develop their cognitive and social skills. You can set up your gaming station to reap these benefits. However, given the high demand of this service across the world today, you are also able to do this for money. Currently, many children are at home due to the pandemic and are ready to learn online. You can take advantage of this to boost your revenue. Despite what motivates you to engage in gaming, you need to have the best gaming setup to be successful. Many people think that setting up a gaming station is too costly. However, if you follow this guide, you can set up a modern gaming station either at home or in the traditional workplace without utilizing more than $1000. Read on and see how easy you can start the process.
If you engage in gaming, you are developing your cognitive and social skills. Playing games has a positive impact on the parts of the brain responsible for fine motor skills, memory, information organization, and spatial orientation. You can also entertain others and make a lot of money. If you are concerned about the high cost of a quality gaming setup that can grant adults and children refined learned and hardwired skills, note that you can find the right solution at under $1000. 
Is gaming setup worth the money? 
A complete gaming setup is expensive, but we can learn how to reduce the cost to under $1000. The set up is worth more money than this if you regularly play various games for long periods and want to produce quality graphics and protect your health. If you have a gaming setup budget of $1000, you can buy all the machines, accessories, and furniture you need to set up your gaming room and reap all the benefits as much as you want.
Gaming computer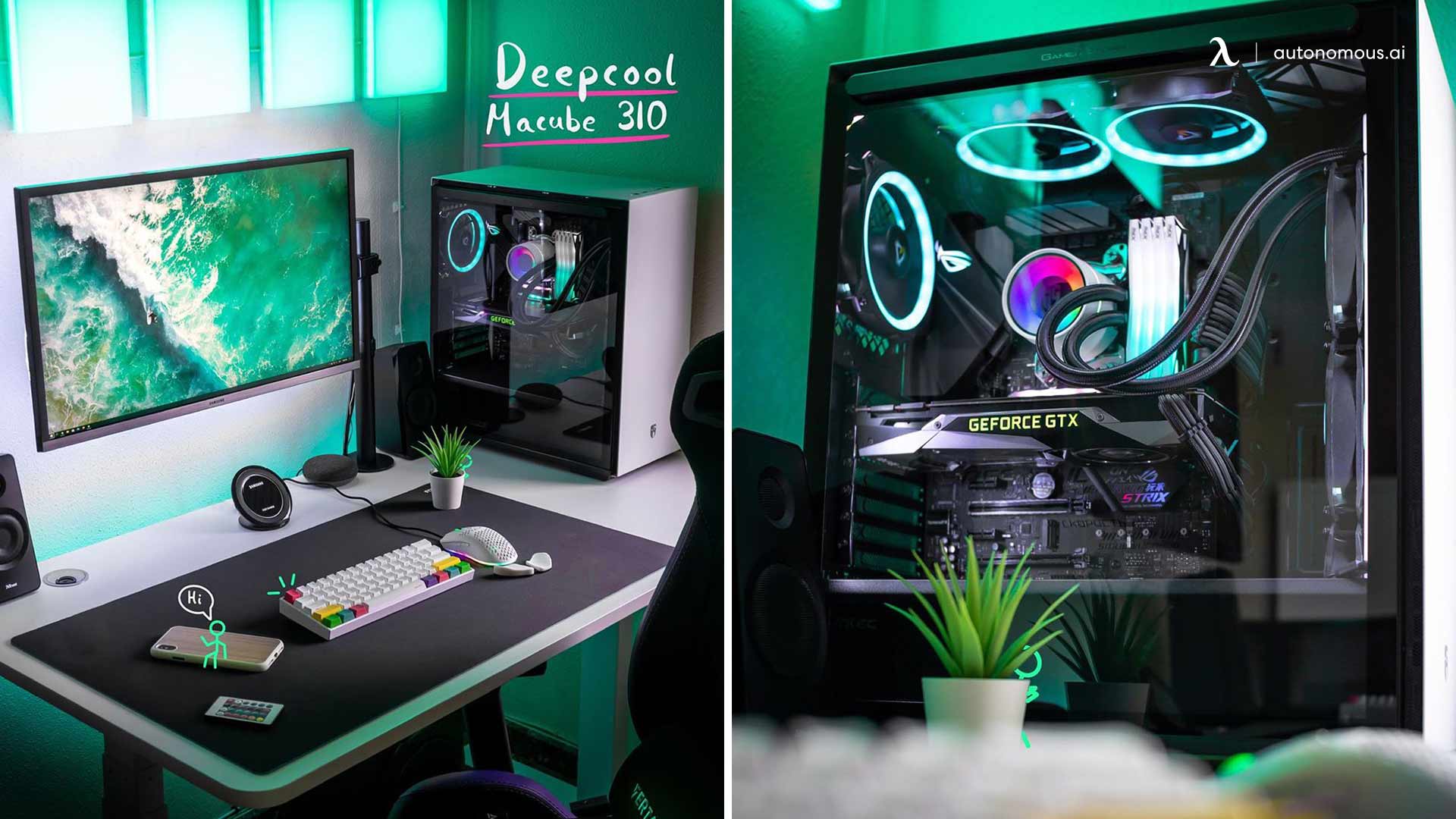 From your gaming setup budget, you can spend under $300 to buy a gaming computer that delivers the best experience. Buy the equipment and build it yourself to avoid dealing with the poor quality motherboards and power suppliers that large companies use and end up selling the low-quality gaming computers at a high rate.
To be successful, you should ensure the central processing unit (CPU) is Intel Core i5, i7, i9, or Ryzden 7. AMD Ryzen 3 3200G is also excellent and can be much cheaper. 
Your PC should also have a storage capacity of about one TB. If you find that this is too small for you, use an external hard drive.
Additionally, look out for is no less than 8GM of random access memory (RAM). If possible, choose at least 16 GM to eliminate performance issues. 
At the same time, ensure your graphics processing unit (GPU) is efficient. You can use the Nvidia 2080, which should work well if you have a good monitor.
LED monitor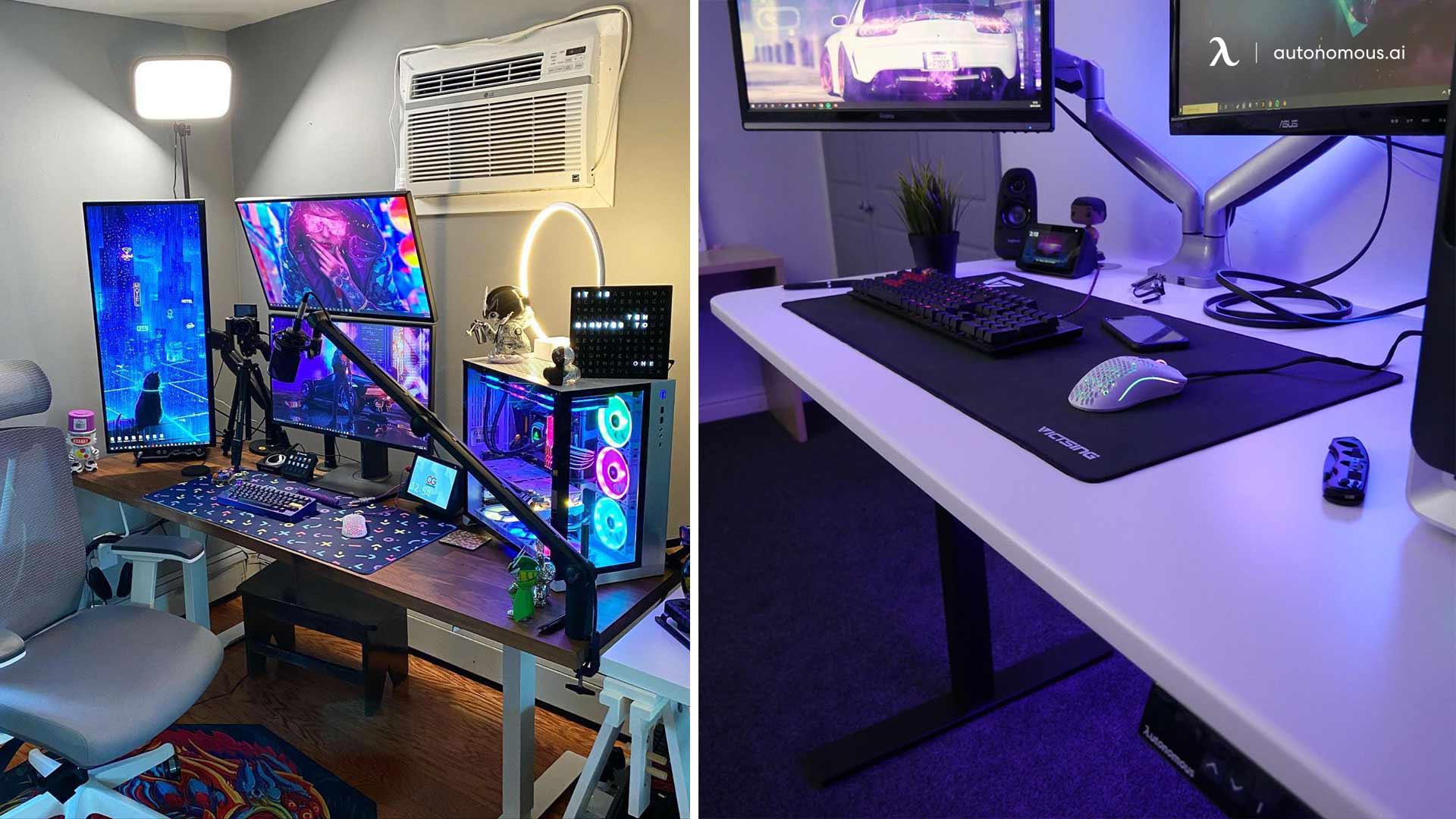 If you are not using a gaming laptop, you need a large screen to play your games. For quick play, you can pair dedicated gaming monitors with notebooks or PCs. The advancement in technology enables you to do this. With a monitor that costs approximately $200 like ViewSonic XG2402, you can achieve your gaming goal.
Ensure the monitor that you choose has resolution is at least 1920 x 1080 pixels. The contrast ratio between white and black should also be between 1,000:1 and 3,000:1. The refresh rate should be above 60 Hz. Your monitor should also have an aspect ratio of about 16:9 or more.
Gaming headsets
You need headsets that can bring virtual worlds to life. You can get a quality gaming headset at $50 or less when you are on a budget.
Choose a headset that uses neodymium drivers or a flat wire membrane to produce sound. Moreover, it would help if you also had the wired connectivity for quality sound. However, if mobility is important to you, wireless headsets can serve you well.
Gaming setup desk 
Excessive sitting is dangerous for your health. Studies have shown that it is one of the leading causes of obesity, heart disease, some types of cancer, diabetes, and premature death. As such, as you enjoy your game, you need to alternate between sitting and standing. You can achieve that by using a modern gaming setup desk. 
Gaming chairs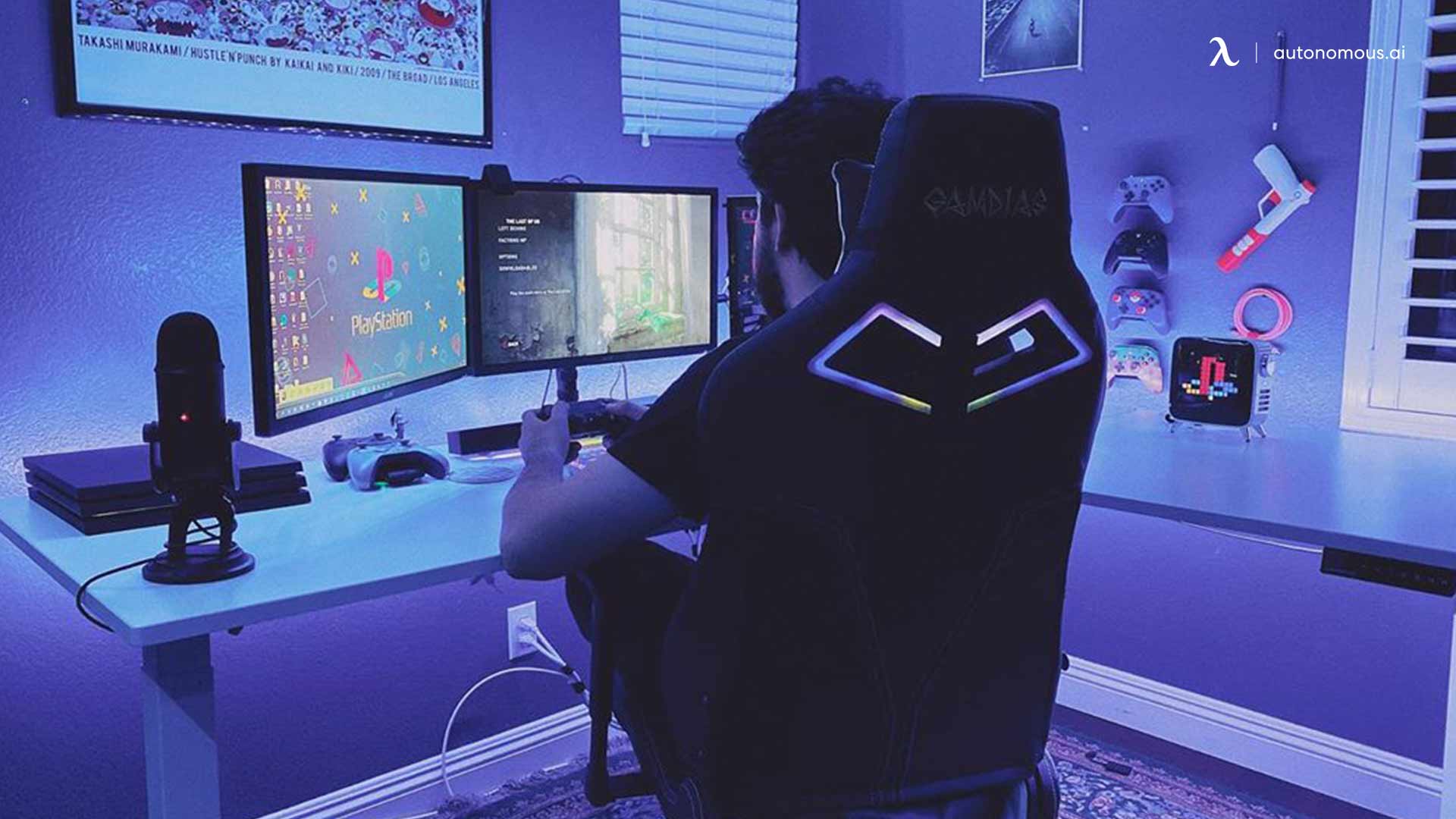 A gaming chair is another incredibly important part of your gaming setup. However, if you have between $100 and $300 from the gaming setup budget, you can get one that provides the support and comfort required to prevent chronic neck and back pains. A good chair can also give you an advantage over your competitors. 
Choose a gaming chair with a backrest that supports the back, shoulders, neck, and head. It should also have the option to recline to allow you to shift your posture comfortably over long durations of play. 
Gaming mouse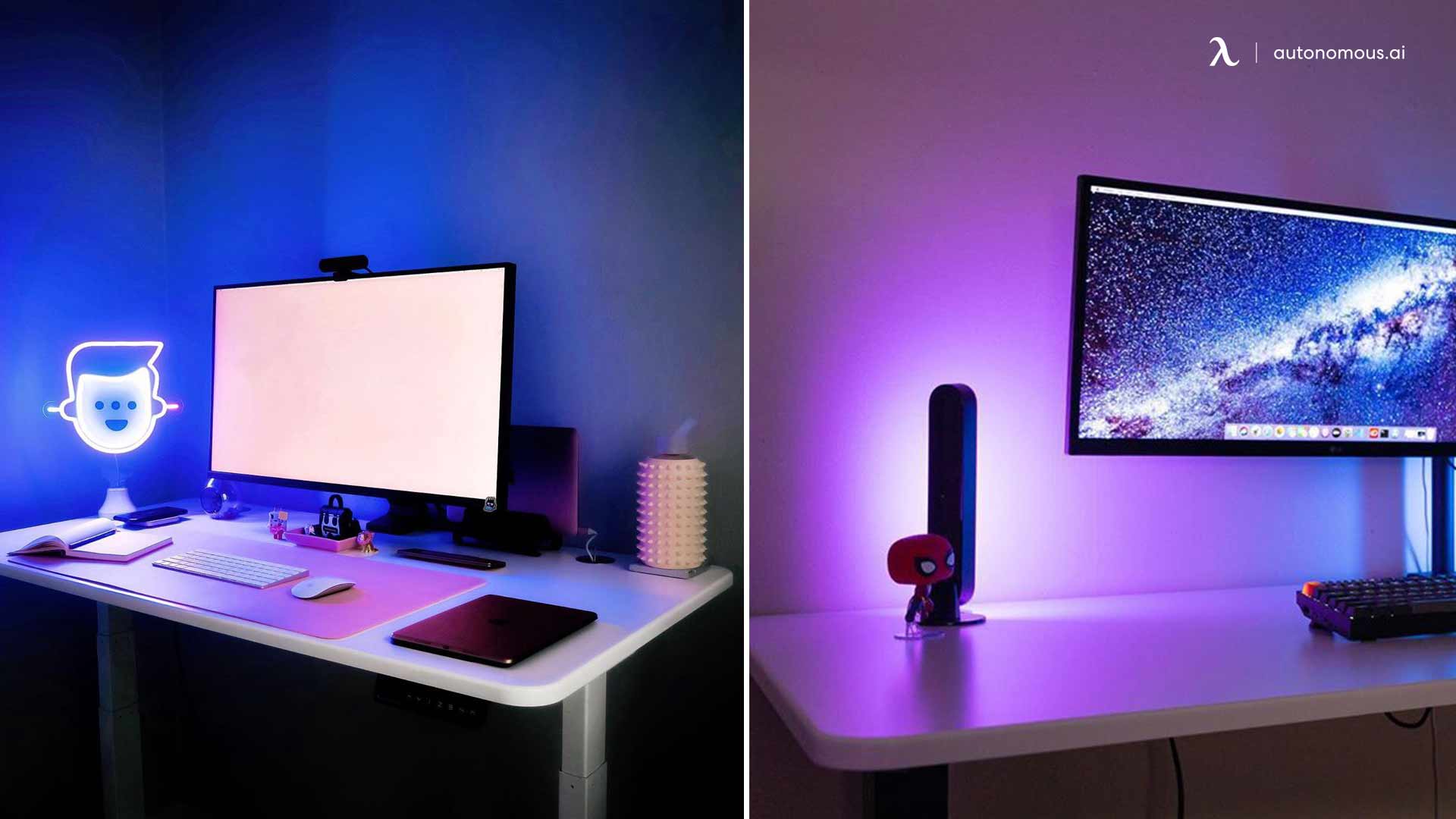 As a PC gamer, you also need an efficient gaming mouse. Choose either a wired or wireless mouse. Many people think that the wireless option is upping the game. However, the essential thing to think about is the type of connection. You can choose the USB, USB dongle, and Bluetooth.
Consider the clicks per inch (CPI), also widely referred to as dots per inch. This shows the speed at which you can move your mouse. You need at least 10,000 CPI.
At the same time, consider the efficiency of the sensor. You can go for the mouse with optical sensors since they are cheap and have excellent tracking ability. Besides, they can map on smooth surfaces. If you prefer and can meet the cost, you can buy the ones with laser sensors.
Conclusion
The best gaming setup can be a considerable investment, but it is worthwhile if you want to enjoy it. With a gaming setup budget of $1000, you can buy the gaming setup desk, chair, gaming computers, and the accessories required to set up your gaming station. 
---
Read more...
Subcribe newsletter and get $100 OFF.
Receive product updates, special offers, ergo tips, and inspiration form our team.
WRITTEN BYAutonomous
We build office products to help you work smarter.