Leather desk pads, also known as desk blotters, aren't as ubiquitous in offices or on workstations as they once were, but they're still a good alternative to think of whether you're looking for something functional or stylish. They provide such a nicer writing surface than your desk's hard surface.
You could use them independently or in conjunction with standard membrane filter paper to protect your desk or conceal any long-term harm it may have previously sustained. They can be used as a computer mouse even when you're not writing on them, and they can arrive in sizes big enough even to act as an excellent non-slip basis for your desktop or laptop.
Desk pads, which come in a range of materials and qualities such as transparent leatherette, cotton-padded, and genuine leather, quickly convert your desk into a more pleasant and elegant workspace.
List of the Best Leather Desk Pads in Various Sizes
When choosing a desk pad, the first aspect to note is the surface quality and its capacity to endure spills. Linoleum, synthetic fibers, and vinyl are easier to keep clean, but they're not as comfortable or elegant as durable leather material or felt. If you choose from the final two, use placemats for your hot and cold drinks because they are quickly affected and difficult to clean.
Most desk mats could also serve as a reliable mouse pad; nonetheless, some wired and Bluetooth mice may be affected by felt table pads. Choose a large high-performance mouse pad from a leading brand if you're an obsessive gamer who's fascinated with accuracy and force.
Now it seems you know what and how to look for a decent desktop mat; you can browse our top recommendations listed below to get the ideal one for your workstation.
1. Autonomous Microfiber Vegan Leather Desk Pad
With this very soft and supple vegan leather desk mat, you could safeguard your desk and get improved mouse efficiency. It's made of vegan leather and has a smooth feel to it. It also shields the worktop and enhances cursor operation.
2. Autonomous Cork Desk Pad
This cork desk pad has a subtle, modest, but inviting presence. This desk pad is made from the outermost flakes of the oak tree. Oak cork is extraordinarily fine for a worktop, and you'll enjoy regularly working on it for weeks and not feel tired in your arms. When not using it, you may easily move the mouse about the area, and also, the cork tabletop pad can be unfurled and bounced away.
3. Dacasso Classic Leather Pad for Desktop
It is one of the more well-known names in the world of brown leather desk pads, with a vast selection of options to meet most anyone's demands. This brown or black leather desk mat with a wool backing comes in various dimensions and may give a better touch to your workstation while also offering a superb writing platform. If you want to go all out, get a version with side panels and some Dacasso blotter material in your favorite color.
4. Honor Transparent Desk Mat
If you're hunting for a budget-friendly solution, this transparent desk mat is as good as it gets. A few merchants, such as Ikea, sometimes go lower, such as this five-dollar alternative, although shipping costs will certainly eat into all those savings until you're considering making an Ikea purchase.
5. House of Doolittle Doodle Desk Pad
If you're searching for a desk pad on which to perform some more analog work, the House of Doolittle Doodle Pad is ideal. It includes fifty laminated sheets that you can replace once they've been used up; it also includes an ergonomic wrist rest.
6. Deskr's Topographic Desk Pad
This office desk mat, the Topographic Mouse Pad, aims to create the greatest quality products possible. The Grand River Valley design on the desktop pad is a great addition to this set. The Colorado River is represented by the large vein that runs from the beginning to the leather desk cover, while the other lines represent the Grand Canyon's various heights.
7. Harber London Leather & Felt Desk Mat
This is made of Top Grain Vegetable Bronzed Leather among the many desk mat sizes. It has a basic design with a thick wool base that gives it an appealing aesthetic with subtle padding. The material is strong and constructed to last, and it ages wonderfully over time, developing a unique tarnish that will keep it looking good for a few years to come. At first sight, they went over and above in developing the top-notch executive option that looks great in any office setting. You won't be getting a total rip-off because it's handcrafted in Spain by professional craftsmen.
8. Nordic Leather Desk Mat
We were drawn to this desk cover mat because it has a bright design, a unique cable organizer, and a high-quality build with a lifetime guarantee, all for just a little more than $25. The model is black, brownish, blue, grey, ivory, or tangerine impermeable vegan leatherette. The simulated texture on the bottom, on the other hand, keeps it from sliding.
9. Pad & Quill Huge Leather Desk Pad
The large leather desk pad from Pad & Quill is perhaps the most luxury alternative worth considering. Every accessory is 27x19 inches and is made of full-grain cowhide with a remarkable sense of touch, an elevated suede base, a urethane core, and parachute polyamide stitches.
10. Razer-Goliathus Extended Chroma Gaming Mouse-pad
Considerable gamers must give Razer this huge gaming mouse pad strong consideration. Its title implies that it stands out from the rest of the list by featuring the gaming giant's unique, infinitely configurable lighting that can match the display activity.
Conclusion
Desk mats are a quick and easy method to improve your productivity by preserving and organizing your desk.  It's such an important thing in the office that you cannot miss. Let's pick out some good options from the above list and shop for them now!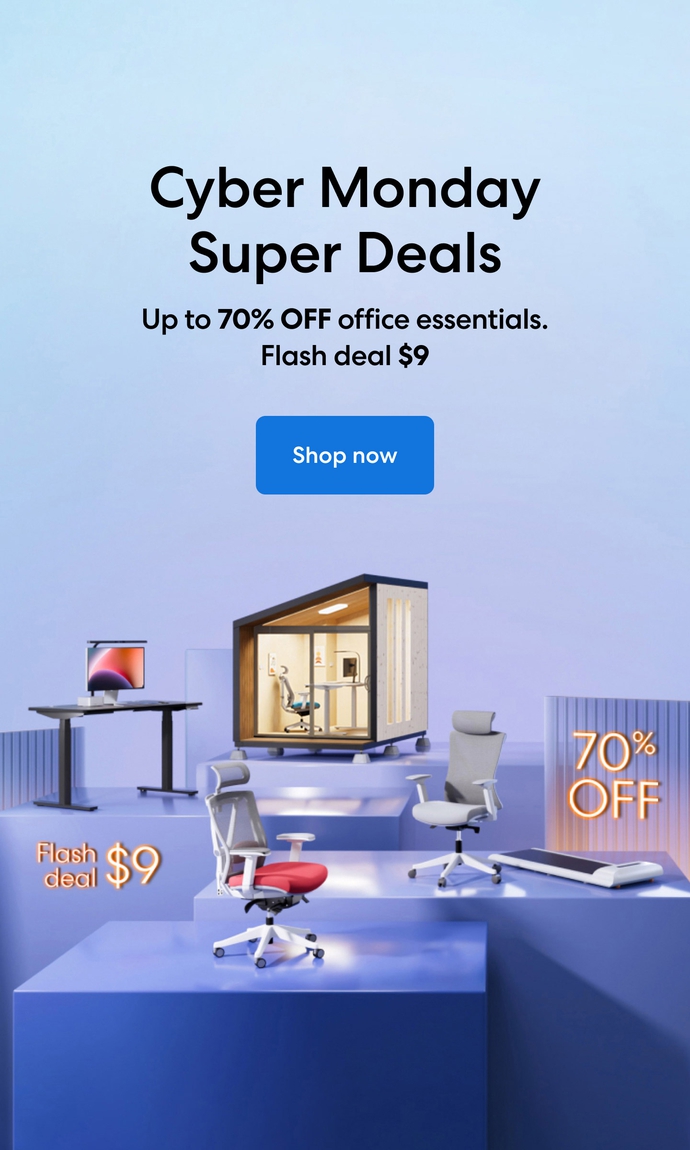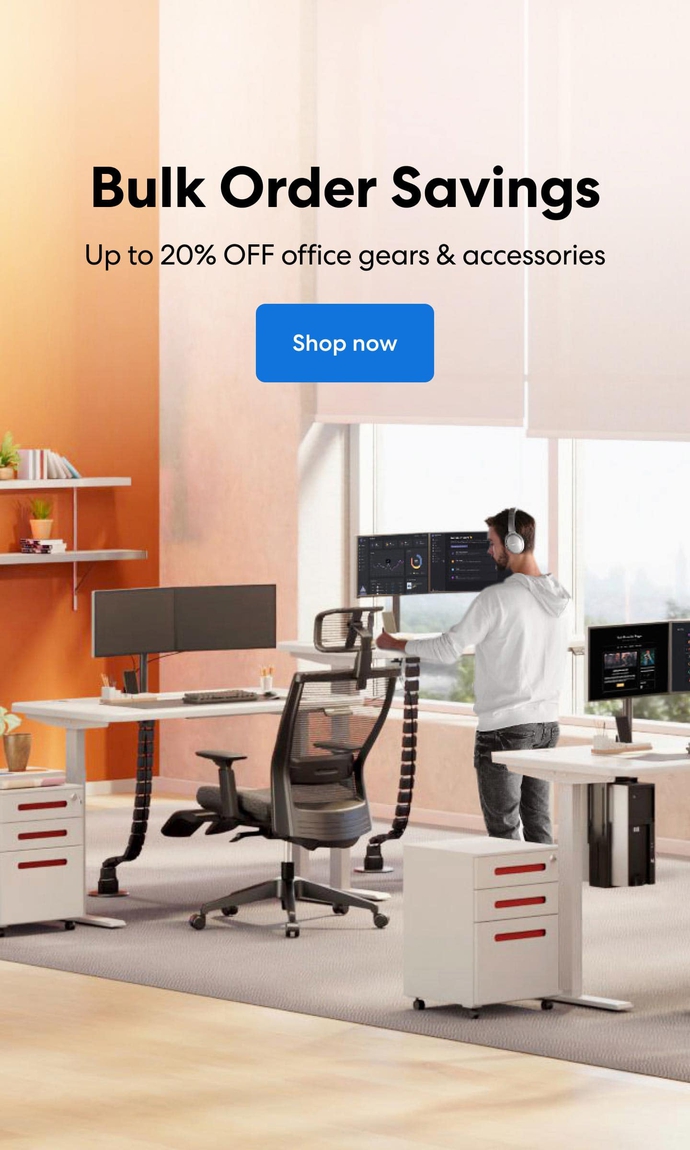 Subcribe newsletter and get $100 OFF.
Receive product updates, special offers, ergo tips, and inspiration form our team.