Smart Products
What Are The Best Office Desks for Employees to Boost their Morale?

Autonomous
|
Oct 22, 2021
1,395 Views
Supporting staff and providing them with the right tools is crucial. To ensure they have the best tools possible to do their work, we need to provide them with the most recent desk for employee choices. By doing so, employees will not only feel more appreciated but will also be more efficient.
Stand-up desks aren't ground-breaking any longer, but they're a vital work tool. Using a standing desk for employees promotes good posture at work throughout the day and builds core strength faster. You become less likely to fall asleep since you have more energy while this occurs. Additionally, a standing employee table will improve workplace morale and promote movement.
15 of The Best Office Desks for Employees
1. Autonomous SmartDesk Core
There's plenty of space to store many items on the Smart Desk Core employee desk - as much as 265 pounds. Aside from its affordability, it offers your customizations and free shipping from USD 759. XL or regular desk models are available in sizes ranging from 40-73 inches, so you can customize this home office standing desk for employees to match your style. 
2. Autonomous SmartDesk Pro
The Autonomous SmartDesk Pro - office desk for employees is available in white, black, and grey. In addition, the desktop supports weights up to 310 pounds. Dual-stage (three-stage) legs, two motors, and three segments make up the base. It travels at a foot per second. With four programmable height presets, the height ranges from 26 inches to 52 inches. 
3. Autonomous SmartDesk Corner
In addition to an adjustable standing desk, the SmartDesk Corner is another good L-shaped standing desk alternative. Corner SmartDesk is solidly built with a wood top crafted from MDF and a durable frame. Three synchronized motors lift this top allowing it to support 110 lbs. Under the desk frame are the motors that raise this top. I-beams can be combined to form a dual configuration. An L-Shaped SmartDesk utilizes a control pad to save four height positions. 
4. Varidesk Electric Desk
Your seat will never be lost again, thanks to the Varidesk Electric Desk's large range of height adjustments and generous desk space. It is also equipped with a large working space and various height settings ranging from 25.5 feet to 50.5 feet for a versatile working surface. This electric-powered smart desk model has 4 memory settings, a weight capacity of 250 pounds, and is well suited for filling up with monitors and other accessories, such as about 3 monitors.
5. Devaise Workstation
With its budget standing desk, you will enjoy improved comfort and prevent injuries caused by standard desks. As a result, it improves posture, reduces back and neck discomfort, and makes workdays more comfortable. Desktop dimensions are 55.1 inches by 22.6 inches, and it supports a weight of 100 pounds. This modern standing desk also has adjustable feet and smooth cranks. 
6. ET60-OAK from ApexDesk
This heavy-duty adjustable build simple office desk is powered by electricity and comes in oak or maple. With a top made of oak wood, it is sturdy enough to hold 225 pounds. Adjust the height with the ease of a few seconds with an electric height adjustment speed of 1.5 inches per second. 
7. SHW OD-008-1
Because of their affordability and convenience, standing desks have become increasingly popular with consumers. With the ability to accommodate two monitors, this desk is the most affordable among its competitors. There is also a place on the desk that can be used as a storage tray for other office accessories, such as computers and phones. On the desk, it is a small tray that accommodates keyboards.
8. Jarvis Bamboo Desk
This desk is strong and electric, with superior height adjustment and room for several monitors, highlighted by the average online employee desk review. Standing or sitting at this desk is possible due to its large height range of 23.75 inches to 49.25 inches. Electricity powers it, and adjusting its height is as easy as pressing a button. You can set four preset height memories so you won't have to think about it every time.
9. AM0745HM from Tangkula
The Tangkula AM0745HM is designed to allow effortless mobility and flexibility. It features 4 universal wheels, 2 of which feature breaks that enhance both portability and versatility. The desktop is made from MDF and iron piping. The top surface of the desk for employee is coated with PVC, which makes it durable.
10. M2MG from FlexiSpot
The FlexiSpot M2MG is an adapter for standing desks made from mahogany wood. It is constructed with space in mind while also adding a touch of elegance to your office or workspace. You have the option of choosing from 12 different height levels. In addition to a keyboard, a mouse and mousepad can also be stored in the detachable keyboard tray.
11. Vivo DESK-V000V
Solid steel is used to construct the frame of the desk for employee, so it is durable and strong. This frame provides a low-profile look that will blend into any home or office environment, finished in a black color powder coating. Additionally, a keyboard tray measures 25 by 10 inches, and the top surface measures 36 by 22 inches.
12. SDADI Mobile Standing Desk
Adjustable height enables it to be used by users of different heights from 27.5 to 45.3 inches. Included are two separate panels, one on the front and one on the back of the chair.ABS mute wheels with a locking function are included with the desk. The desktop panel is made of 16 mm MDF and is framed in 1.2 mm steel with a rust-proof finish.
13. Seville Classics Tilting desk for laptops
The desktop is made from solid MDF and is covered by wood-grain walnut laminate. You won't have to worry about it taking up a lot of space in your house because it is quite small. In addition, this model features a height adjustment knob that allows users to change the height from 27.5 to 40 inches.
14. Safco Muv Stand-Up Desk
You can adjust the desk's height between 35" and 49". The adjustable keyboard tray comes with dimensions of 22 3/4 x 13 1/2 x 34 inches and comes with two shelves and one lower shelf, along with a 3/4′′ melamine laminate desktop and steel frame.
15. Uplift V2
Dual-motors provide smooth and quiet height changes, as well as anti-collision technology. It is possible to purchase separate office desk accessories as well as a variety of desktop sizes and colors. Curved or corner models are available, and you get built-in cable management.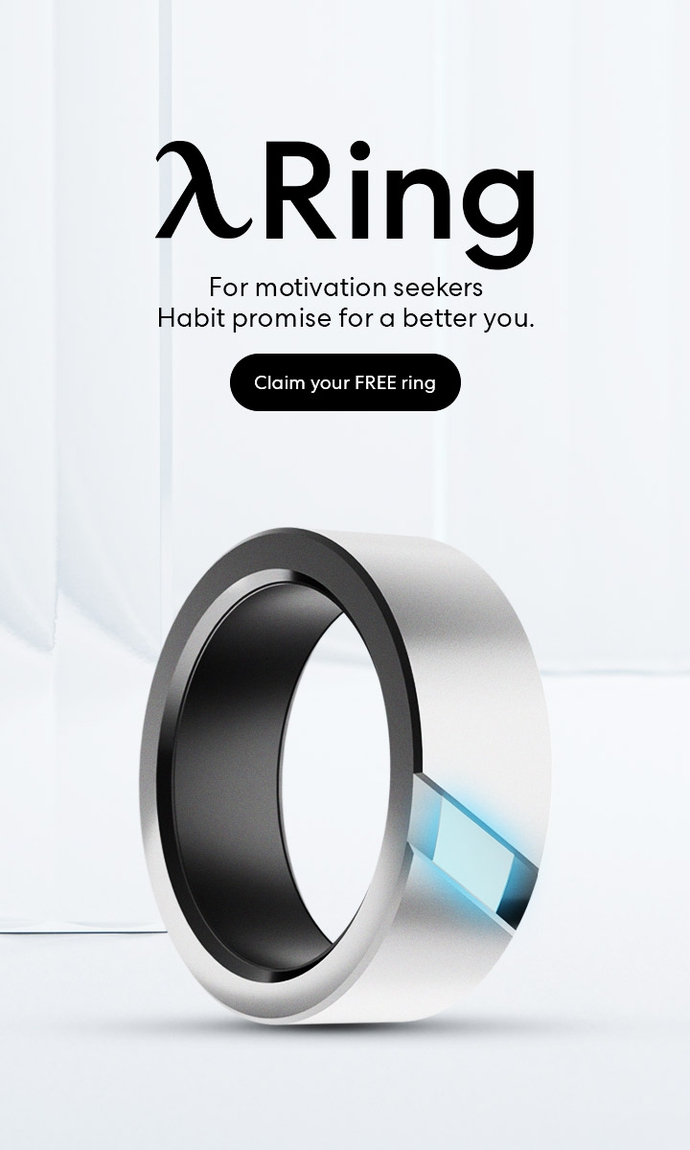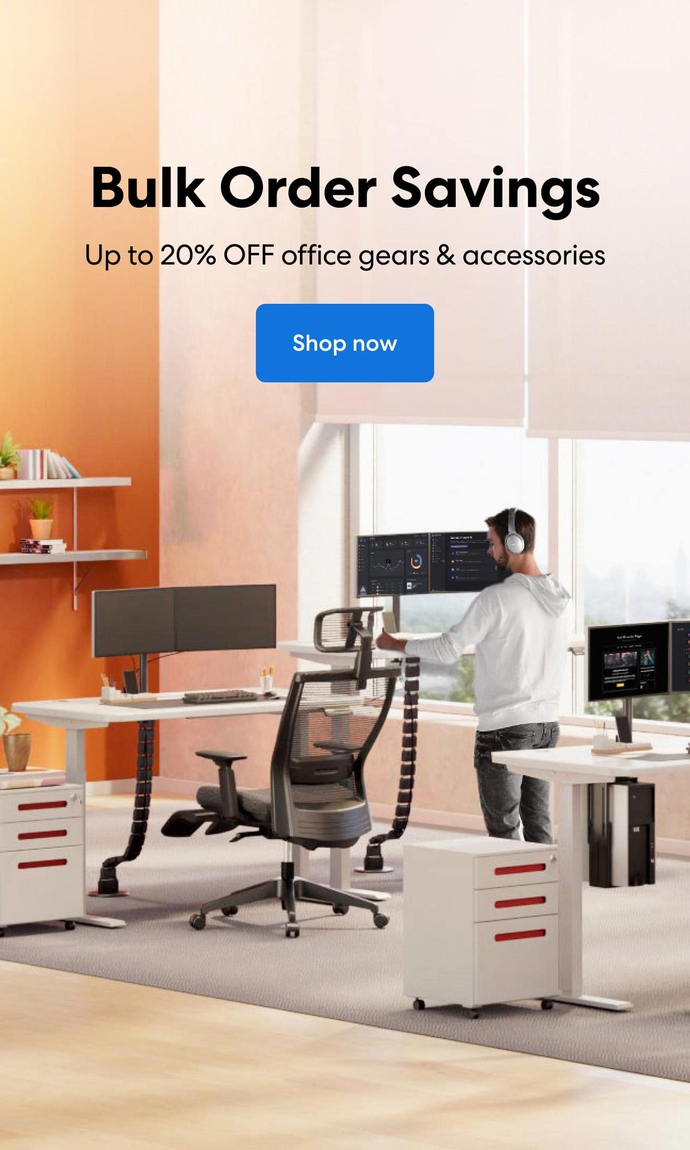 Subcribe newsletter and get $100 OFF.
Receive product updates, special offers, ergo tips, and inspiration form our team.