Owning the right office chair can make an immense difference in how you face your everyday home office routine. It can turn unproductive and tiring hours of hard work into enjoyable fun by simply allowing you to sit comfortably and stop all the pain you'd usually get on your lower back and joints. 
However, most chairs are made into a standard size that excludes people with heights outside that spectrum. Hence, short people have difficulty finding the right office chair for them and tend to suffer more from physical pain and problems due to the lack of ergonomics. 
What are the Main Problems for Petite People When Buying Office Chairs?
If you're still reading, these problems might feel a little too familiar for you, and whether you're searching to buy an ergonomic chair for yourself or a loved one, you need to know why it's so hard to find a good compact desk chair that gives short people the comfort they need and deserve. 
It's hard to find a

compact desk chair that sits low enough. There's nothing worse than having your feet dangling off the edge of the chair, as this can cause a lot of pain to your knees. It's best to try and find a chair that sits 16 inches above the ground, so your legs rest at a 90° angle.

Most chairs with armrests aren't made to go as narrow as needed, making your arms rest in an unnatural position that can result in

back and neck pain. Try to find a chair that has enough height and width adjustment to prevent this.

Another common thing is finding headrests that don't fit the natural curve of your neck; instead, they end up pushing your head to the front and causing neck pain. In order to avoid this, you have to make sure the headrest goes low enough to fit where it should.

Most chairs have too much seat depth. This forces petit users to sit in an awkward position where their knees don't reach the edge of the seat. You can fix this by making sure you are able to adjust your seat and leave a one-inch space between your knees and the chair.

On some occasions, the lumbar support doesn't fit where it should, causing more damage than good to your back. Luckily, some

compact desk chairs feature adjustable lumbar support that shapes itself to the curve of your spine.
Top Best Small Home Office Chairs for Your Workspace
While looking through this short desk chair list, make sure to consider all the ergonomic aspects listed above since they can surely make your life a lot easier and help you find your dream chair. 
These are high-quality desk chairs for small places that go from the lowest to the highest prices to fit your budget, but don't be scared to spend a little more for your long-term well-being. 
1. Autonomous ErgoChair Pro
The Autonomous ErgoChair Pro is created especially for you. It's engineered to potentiate your mobility and always put your well-being first, creating a soft and firm space for you to sit and increase your productivity during working hours. Some of its best characteristics are:
It's entirely personalizable as you can adjust its height, armrests, headrest, backrest, and seat tilt to whichever position is more comfortable for you. Additionally, you can lock up your five preferred presets.

It gives fantastic and flexible lumbar support, and it can hold up to 300 pounds of weight.

Its soft and breathable fabric, as well as its woven mesh back, allows you to sit comfortably for hours with optimal airflow throughout your session. 
2. Autonomous ErgoChair Recline
Get the best of both worlds with our incredible ErgoChair Recline. This short desk chair is perfect for getting things done and being extra productive while allowing you to lay back and relax once you're finished. With this chair, you can: 
Adjust its height, armrests, headrest, leg rest, and lumbar support; while also allowing you to recline for extra comfort.

Its seat is made out of foam that can carry up to 250 pounds and is exceptionally comfortable to sit on.

Its breathable mesh back is designed to maximize the airflow, and it's BIFMA-tested for support and durability. 
3. Autonomous ErgoChair Plus
The ErgoChair Plus is the most dynamic one in our catalog, explicitly made to support every movement you do. Enjoy the complete freedom offered by Autonomous: twist around, stretch back, do whatever feels natural; our chair can keep up the pace. Some of the features this chair offers are: 
You can be a lot freer to move and stretch however you want with its frameless back.

Its adaptive spinal support helps you feel safe and comfortable in every movement you make.

Its back is fully adjustable for relaxing and laying back whenever you need to.

Its Flexible TPE doesn't trap heat and is way more durable than foam.

It also features an Intelligent Spring Seat that stabilizes the lumbar and soothes any pain you might experience throughout the day.

Finally, it allows a dynamic pressure distribution for improving your blood flow and is determined by your body's shape. 
4. Autonomous AvoChair
This eco-friendly office chair is inspired by nature and created to take care of it. It features a sleek design that combines the artificial with the organic and helps to promote a healthy posture. Some of its best features are: 
Its complete adjustability, as you can change its height, armrest, head-tilt, and tension.

It's made out of recycled elastomeric mesh and aluminum.

It supports up to 250 pounds. 
5. Autonomous ErgoChair Core
ErgoChair Core is the middle ground between your couch and your current office chair, as it gives you enough ergonomic support to boost your performance while remaining completely comfortable throughout the day. Some of highlighted features in this small task chair are: 
You can adjust its height, seat pan, armrests, lumbar support, and back recline.

It's made out of foam and breathable mesh that supports up to 250 pounds.

Its lumbar support pad offers extra comfort and eases your back. 
6. OM Sitting Paramount Petite
The Paramount small home office chair has the smallest measurements on this list, making it ideal for petite people. It features height, armrest, back height, seat depth adjustability, center tilting ability, and tension control. 
Even though it's one of the cheapest options on this short desk chair list, it's still comparable to a high-end chair. 
7. BTOD Petite
One of the biggest perks of this small home office chair is its customization, as you can choose from plenty of different options of mechanisms, parts, and fabric. It's also easily adjustable to fit according to your ergonomic needs. 
This small task chair is one of a kind simply because it's sometimes hard to find a petite chair this customizable. It's perfect for a small desk setup or just to keep everything organized. 
8. Herman Miller Aeron Type A
The Herman Miller Aeron small desk chair is made especially to fit petite people, and its agile and slick design is created to easily suit you and the natural line of your body. 
This chair has one of the lowest seat height ranges on the list, and its entire dimensions are also smaller than most office chairs. The only downside is the lack of seat depth adjustment. 
9. XSM Neutral Posture
Say hi to this gorgeous high-end small desk chair that is going to become a blessing to your back and joints. It meets all the requirements for being the ergonomic masterpiece you're looking for in your small office layout, with height, seat, back, and armrest adjustments. 
The XSM is an excellent small task chair option if you value comfortability and softness over heavy padded and tight cushions. 
10. Steelcase Leap V2
The Steelcase V2 small desk chair is ranked the highest on most websites, and they couldn't be more right. You can adjust everything to your taste and necessities; its height, armrests, backrest, and seat depth. It also features tilt support, lumbar support, and a handy lock system. 
11. IKEA Markus
This decent budget option doesn't have too many adjustments available, but it's still worth the risk if you want to save some money. Its built-in headrest works fantastic for relaxing after a long day, and its seat and back are made out of breathable and soft material for a pleasant skin sensation. 
12. Nouhas Ergo 3D Chair
The Nouhas Chair gives out a fantastic quality without breaking your bank in the process. Its heavy-duty design features an ACD 12 aluminum wheelbase, class four hydraulics, four-directional armrests, dynamic variable lumbar support, a multi-functional mechanism, and blade wheels. 
In conclusion, this small home office chair has all the characteristics to become the chair of your dreams, and you can also get it in four different colors to fit whatever room you place it in. 
13. Herman Miller Embody
This small home office chair falls under the pricier side of the spectrum, but it's worth every penny. The Herman Miller Embody features fantastic lumbar support and a flexible pixel structure that allows you to move your body however you please. In addition, its unique design gives a pop of vanguardism to any room. 
14. Logitech Embody
The Logitech Embody is similar to the last small home office chair, with additional padding and created for extended gaming versions. It comes in a darker color to fit your room's aesthetic, and it also features some cosmetic tweaks to make sure it looks how you want it to. 
15. Herman Miller Mirra 2
This Herman Miller narrow desk chair brings the best out of its industrial design, and it is a great one for long working sessions and getting tasks done. It is also widely adjustable and comes in a great range of customizable colors. However, it might get a bit uncomfortable when slouching and sitting in different positions since it's not too wide to allow that. 
16. HAG Capisco
If you love sitting in unique ways, this is the narrow desk chair for you. The HAG Capisco won its place on this list due to its weird and out-of-the-box design. It's not the best for slouching around, but if you're looking for more freedom and mobility, you probably can make the best out of it. 
Users confirm that it's a fantastic chair for more creative tasks like art and design. 
17. Steel Case Gesture Chair
If you want to treat yourself to a legendary status chair, you better get this Steel Case Gesture narrow desk chair. It's extremely popular in the chair industry because of its super high quality and its 12-year warranty 
Steel Case has done profound research to ensure its peak technology is adaptable to everyone, so you don't have to worry about this chair being optimal for petite people; they already thought about it for you. You can even choose from 54 color options to match your office. 
18. SIDIZ T80 Ergonomic Office Chair
This small home office chair features more than 127 million possible customized options for any posture. It took over six years of research to come up with this sleek and clean design that's made out of 138 components. 
The SIDIZ is not even the most expensive option of this brand, but most people still prefer it because of its high-end comfort and adaptability to your body. 
19. HBADA Office Chair
This is the best cheap office chair of 2022, as it has double ergonomic support on both your neck and back. It's fully reclinable, and you can lock it to the degree you prefer, which makes it a fantastic option for both working and relaxing. 
The HBADA Chair features an 8cm thick cushion with breathable mesh that makes it comfortable enough for long work sessions. It's an easy to assemble alternative that can give your room a neat and futuristic look. 
20. Gabrilly Office Chair
This small home office chair is a fantastic mid-price option for your home office setup. It offers neck and lumbar support and complete adjustability of its height, armrests, and neck rest. 
The Gabrilly Chair is completely made out of breathable mesh material for extra comfort and to ensure a pleasant airflow throughout the day. 
Bottom Line
Buying a new small home office chair is a confusing task, especially if you go to websites like Amazon, where you see thousands of options to pick from. Even then, nothing assures you that they are going to be a good fit for small and petite people, so you can end up with a chair that causes you pain and discomfort. 
Hopefully, this brief list can help you make a better call in your next acquisition. We encourage you to check out our catalog and keep an eye on the rest of our products for your home office setup.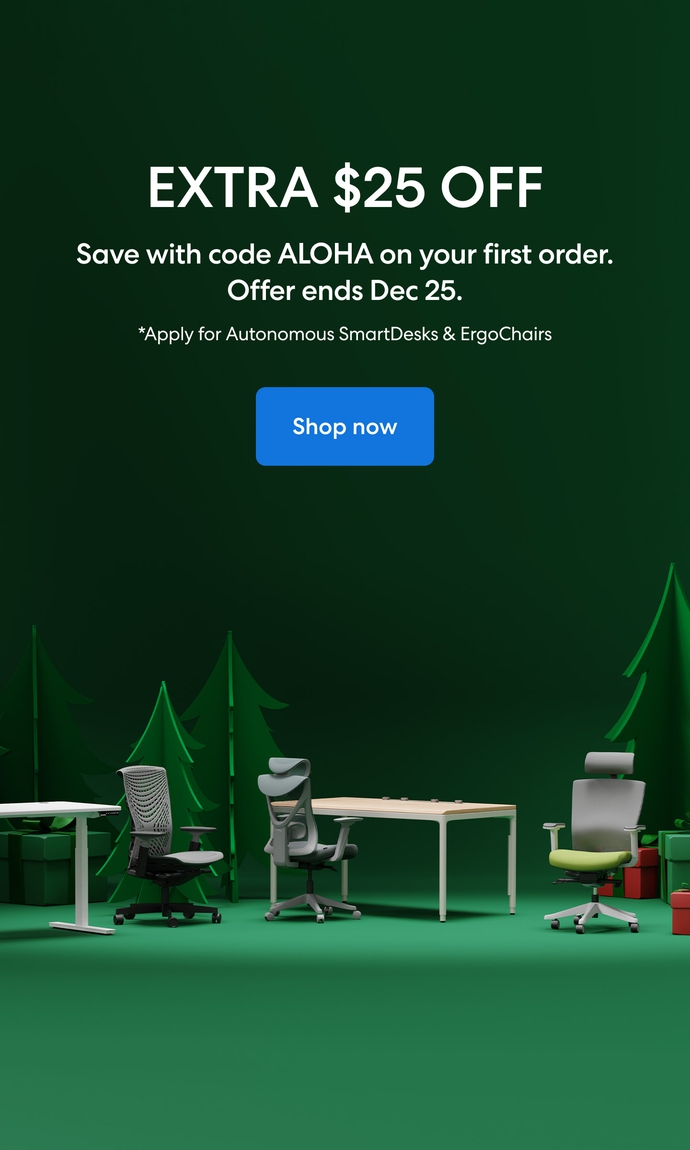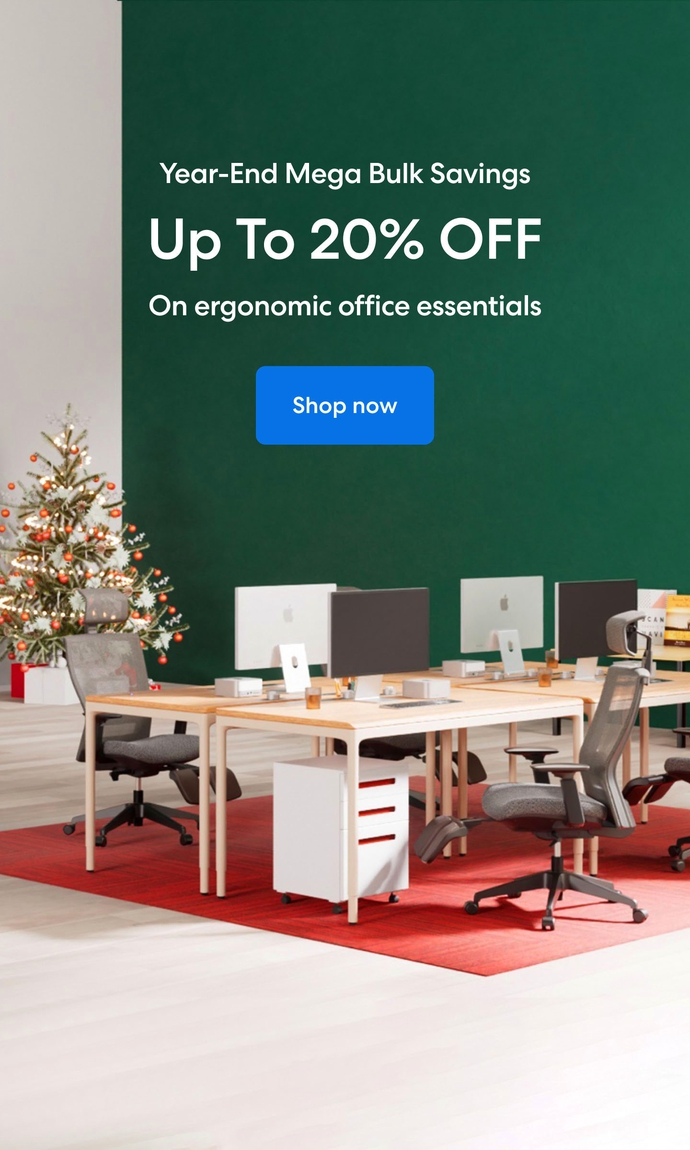 Subcribe newsletter and get $100 OFF.
Receive product updates, special offers, ergo tips, and inspiration form our team.