Smart Products
The Office Oasis ergonomic mesh office chair Reviews

Autonomous
|
May 19, 2022
1,814 Views
The popularity and significance of ergonomics in the workplace have transformed how various brands operate. Most office furniture manufacturing companies are now keen to build comfortable office ergonomic chairs and desks that ensure your body is well-rested and fully supported while working.
From a reclining ergonomic chair that allows you to work in a tilted position till your back is free from strain to the best mesh gaming chair, which keeps the pressure points in the body supported and also keeps you sweat-free, an office chair comes in many shapes, sizes and offers unique features.
In the same scenario, you also find yourself highly confused when making the right choice; thus, things like the office Oasis ergonomic mesh office chair reviews and customer satisfaction can play a huge role in making the right choice.
An ergonomic mesh office chair review can be helpful to find the reasons you should purchase a product and can also help you compare it with the other products, so you don't end up making a wrong choice. With the wide number of benefits of an ergonomic mesh chair, we will review the office Oasis mesh ergonomic chair in this article.
The Office Oasis Ergonomic Mesh Office Chair Review
Design
For an office chair, the design holds great importance because it impacts the final look of your workplace. Still, it is also essential for the employees to feel productive and inspired by working in an aesthetically pleasing environment. Here are some design features offered by the office Oasis ergonomic mesh office chair.
Mesh Back
Mesh back in an office chair is highly suitable for people who complain about sweat and wrinkles on their back. Mesh ergonomic chairs are a great solution to improve ventilation while working and make a user feel more comfortable. The mesh office chair with footrest has an entire mesh back with a soft high-grade nylon mesh material that doesn't irritate the back during long hours and is also durable to keep the back well-rested.
Contoured Back
Another design feature of this ergonomic chair that will make you enjoy aesthetics and functionality is the contoured back of this ergonomic chair. The back is designed to support the spine fully, and the curvature ensures natural conformity, so no part of the body undergoes extra stress. You will also find an attractive, wide, and well-cushioned lumbar pad to support the back muscles.
Features
Other than looks and design, ergonomic furniture for offices is known for its features. Here are some features offered by the office Oasis ergonomic chair, which makes it one of the highly-rated office chairs by the customers.
Back Support
Do you ever have back discomfort from working at a computer? This is frequently due to a lack of sufficient back support or an inability to adjust for proper posture in your workplace chair. Not any longer. This chair will provide complete spinal support and allow for ideal posture. So you can go about your day without worrying about your back hurting.
Adjustability
Ergonomic chairs have one great feature: their adjustability, but for the office Oasis ergonomic chair, you can rely on over 10 different adjustable features. The chair can be adjusted in height, multi-directional armrest movement, a lockable recline feature, and an adjustable headrest.
Protection for Floors
Even if you have carpeting installed or an expensive hardwood flooring done, a bad office chair can damage the floor through constant sliding and friction. The office Oasis ergonomic chair is classified as one of the best office chairs for hardwood floors. So if you were constantly worried about finding ways to protect the floor from office chairs, this ergonomic chair would do the job right.
The office Oasis chair wheels are high-quality material and have a soft coating. The rollerblade wheel office chair is guaranteed to keep your floor free from marks and scratches even after years of rolling and moving.
Stain Resistance
Accidents in the office are common with spillages and issues like coffee marks. In such cases, it becomes nearly impossible to prevent your office chair from spillaging; hence you might end up with a dirty and stained product soon after your purchase. The Oasis office chair is a waterproof office chair with a nylon base, a mesh back, and a tightly woven nylon seat. The dirt and dust can be easily wiped off with a clean cloth, and any spillage accidents won't make it to the chair's base.
Free Parts Replacement
This is one of the most promising and unique features of this Oasis ergonomic chair. Many retailers put up huge warranty and guarantee promises with office chairs or similar products but few offers to address the tiny issues.
Although this chair was built to be as robust as possible, we understand that accidents happen. So if the lift on your chair stops working, the wheels break, or any other component breaks, we'll send you replacement parts for free.
Price
A chair that offers numerous wonderful features with full control over adjustability costs a lot. So while you may be a lot impressed, you wouldn't want to drain all your savings into one product. The Oasis ergonomic chair, as compared to other chairs with more or less the same features, costs way less. You can buy the chair through various discount programs such as the employee purchase program or student discounts.
Conclusion

The reason behind opting for an ergonomic chair over other chairs is the unique features offered by an ergonomic chair. An ergonomic chair is designed and engineered to keep diversity and adjustability in mind. You can use an ergonomic chair for a wide group of people because the features like adjustable height, adjustable seat tilt, armrests, and headrests make it a universal product.
While you might be more inclined to one certain characteristic in an office chair than the others, it is important to list the features you need so you don't end up making the wrong choice. Above is all you need to know about the office Oasis ergonomic chair. Let's follow it and pick out the best one for you!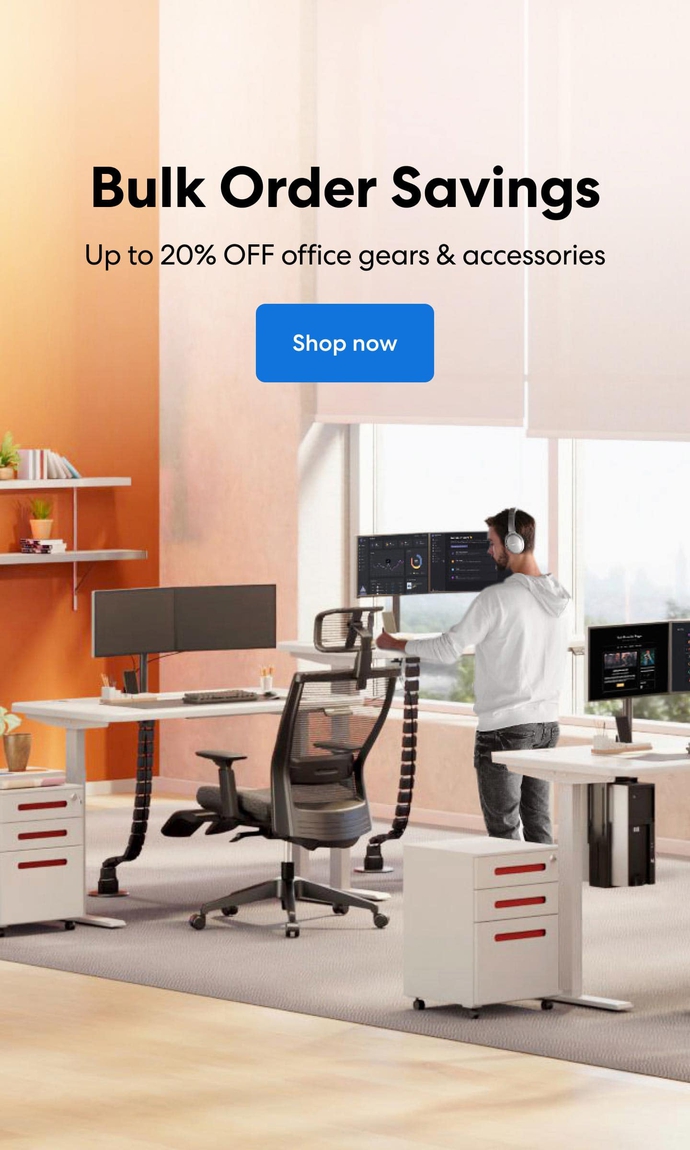 Subcribe newsletter and get $100 OFF.
Receive product updates, special offers, ergo tips, and inspiration form our team.