Black Friday is the holy grail for broke college kids. It gives you a chance to get all the equipment that you need for a fraction of the cost. If you know how and where to look, those fractions can be phenomenal.
So much so that it can even leave you with a little bit of cash on the side to get yourself something nice (like a bottle of vodka to lament the fact that you've spent all your money again).
This time, though, it's going to be money well spent. To make sure you're aiming your wallet at the right place, we've put together a Black Friday for students list that is going to cover the expensive essentials you want to be getting in the sales.
Get Yourself a Standing Desk
Good desks cost an absolute bombshell. That's a crying shame, especially because you're going to be spending the next three years confined to one.
Unless you want to be moving like you're 80 in your 40s, then you need a standing desk. You're probably already beginning to experience the random pains in your lower back. Well, those pains only get worse.
We wouldn't advise you to get a standing desk as a student without a sale. You'd be better off making one yourself. That being said, Autonomous is set to have some series price reductions, so it might be worth having a glance.
Good Chairs Save Lives
Even more important than your desk is your chair. If you spend three hours per day studying at your desk, it's not a far cry to say you spend double that amount of time in your chair in general. Especially if you're the type to spend the day running through a video game rather than go out.
Therefore, logic dictates that your student Black Friday deal shopping should be focused on getting yourself a good chair. Our bodies aren't designed to be sitting down, so getting one built with that fact in mind really makes a massive difference.
What you're really looking for is lumbar support. Chairs with lumbar support typically retail for a couple of hundred dollars, but you can expect to see massive reductions during the Black Friday sales.
Prioritize getting yourself an ergonomic chair over a desk. It costs less and is more important to your health and productivity in the long run.
Study Accessories
When it comes to a Black Friday for students guide, it wouldn't be complete without a mention of stationery and equipment.
This stuff ranges in price dramatically depending on what you're looking for. You can get a not taking tablet for $60 or $600. Most other equipment of this nature is like that.
Whereas you might have had to shop on a budget before, Black Friday presents a chance to do some upgrades to your hardware.
Even if you want to go a step further and get a whole new laptop, you're still going to save yourself a seriously big chunk of change by timing your purchase right.
Things like little addons for your desk, a set of good pens, a bullet journal, desk organizers, and more can all add up. Everything individually only costs a couple of dollars, but the next thing you know your bank account is empty. We've been there, we know.
Try and get those little bits in during reductions – especially if those items are reduced to clear.
Black Friday Tips for Students
Moreover, we've discussed the three big purchases you should be focusing on, but getting the most out of Black Friday is a little bit more than that. It requires a well thought out strategy.
Planning appropriately for Black Friday Sales is going to help you stretch every single last dollar you have, making sure you get the most bang for your buck.
1. Budget
The first and most important tip we can give you is to create a budget. You're going to need to have a set amount of cash to work with on the day, so figure that number out.
You might have money all ready put away, or you might be planning to contribute to it a little more. Either way, make sure you have that number achieved once Friday rolls around.
Then, take that starting amount and divide it based on your own needs. If you have $600 dollars, for example, you could put $200 aside for a desk, $150 for a chair, and $250 for new tech.
If you manage to get your stuff and have money left over, carry it over into another pot to spend on anything you want. Possibly, you could buy one of the things on your 'want' list.
2. Shop and compare
Depending on what you're buying, you're going to want to shop around. Particularly, if the item you're shopping for is sold by multiple retailers.
For Autonomous Black Friday, your desk and chair should be coming from Autonomous, on account of quality, so you don't need to worry about those.
You more-so want to do some comparison with things like tablets, laptops, monitors, and other bits of high-end tech.
The price difference between retailers on the same model of computer can be staggering and presents a chance to save some real money.
Don't just browse Amazon and call it a day. Put some effort in and you're going to see your money go a lot further – which is what Black Friday is all about.
Pros and Cons of Shopping on Black Friday as a Student
Shopping on Black Friday as a Student
Gives you a chance to get your total equipment setup at once for a reduced price.
Gives you access to a higher level of technology than otherwise possible.
It can all be done from online.
It can still cost a lot of money.
RTrying to get in on the sales is stressful.
Things go out of stock quick.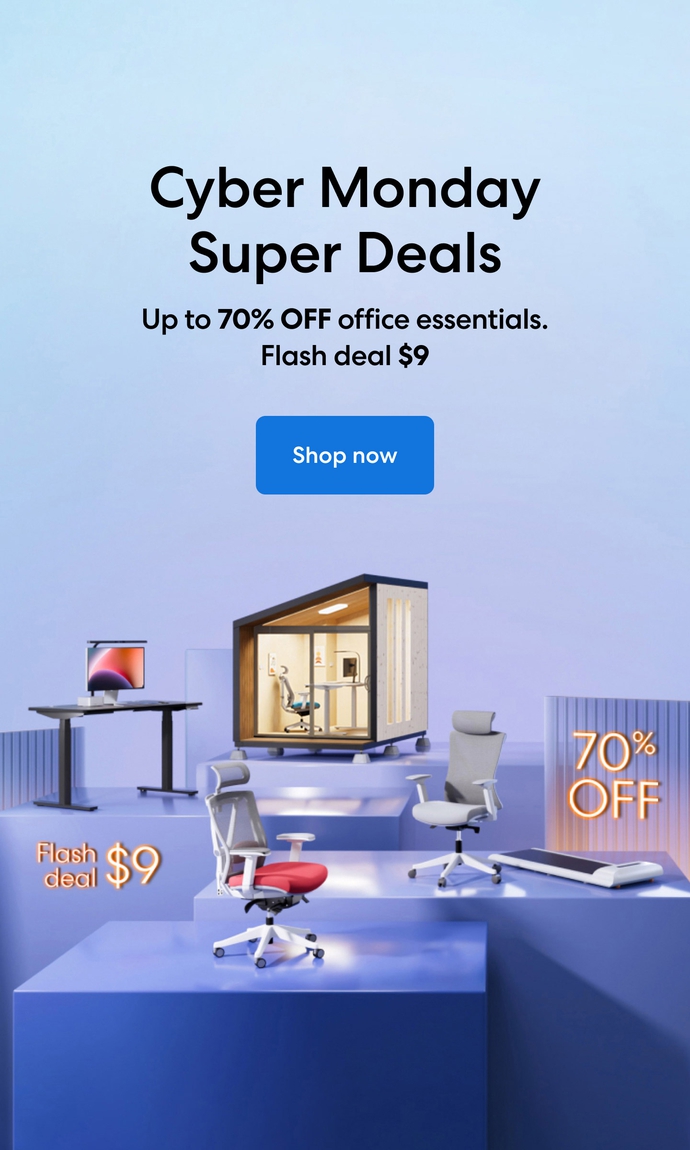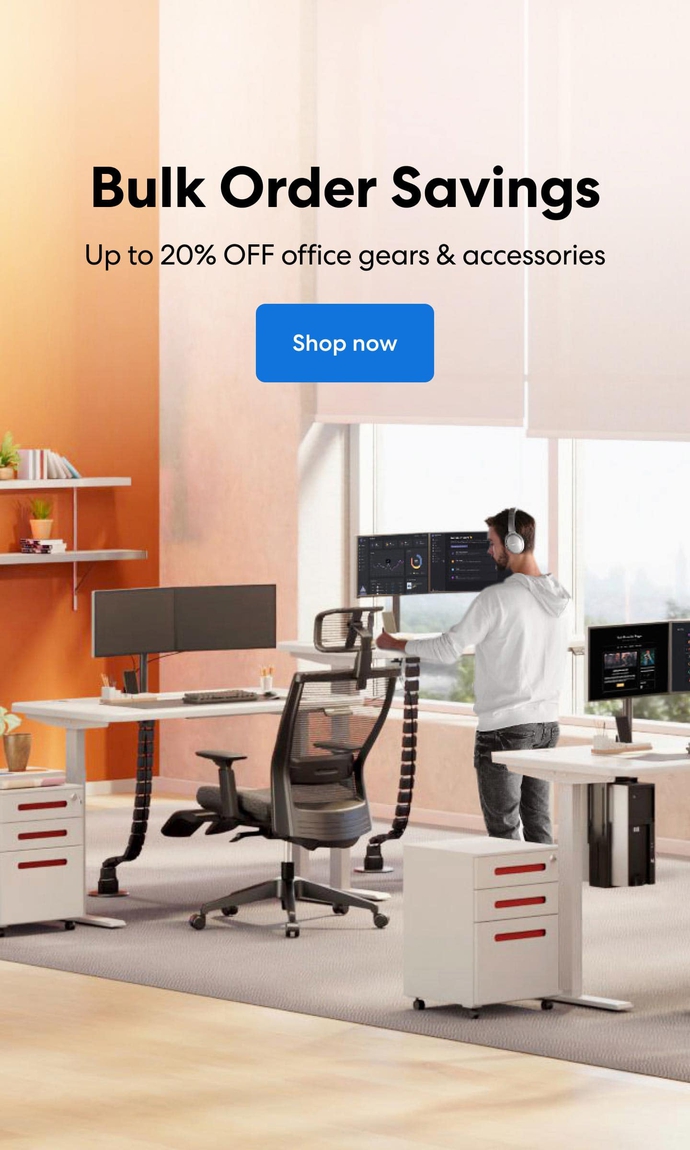 Subcribe newsletter and get $100 OFF.
Receive product updates, special offers, ergo tips, and inspiration form our team.