Smart Products
The Uses Of Chair With Headrest: Why You Should Have It?

Autonomous
|
May 23, 2022
2,485 Views
A high-back chair with a full-wheel base is modern furniture known as an office chair. The chair with the headrest we sit in is designed specifically for people like us, who sit in front of computers all day. Could a chair with a headrest really make a difference to your ergonomic workspace layout? Let's discuss.
Which Chair is the Best for an Office?
Many types of mesh task chairs with headrests are available on the market. Many of them are designed to accommodate individuals of different heights. Alternatively, an ergonomic chair that tilts the backrest and seats away from the user can support their back. Depending on your user's preference, you can adjust the backrest on your mesh ergonomic office chair with headrest and seat height.
Ergonomic Height-adjustable Chair for the Office
The best mesh office chair with a headrest chair will benefit people who suffer from back pain or fatigue after working. You can adjust the backrest and the seat to fit users' heights, making sitting for long periods much more comfortable. In addition, the seat and backrest can be adjusted with a pressure-sensitive control. This ergonomic mesh office chair with headrest and lumbar support provides long-term comfort.
Chair with High Back and Headrest for Executive Offices
An executive office chair has a high back and headrest. Make sure you wear lumbar support to prevent fatigue. Hydraulically lifting the middle part of the piece will allow the backrest to be adjusted to about five degrees so you can sit in a healthy and comfortable position. A computer chair with a headrest of this type is perfect if you need a new one for your office.
1. Reason for you to choose a headrest
The position of our bodies is known as our posture. Our posture determines if our body can fuel itself properly, whether we are standing, sitting, or lying down. Muscle tension will be at an unhealthy level if the body is not symmetrically aligned, causing various problems. Proper posture calls for the following:
A muscle works efficiently without having to expend much energy (so it is less tired)

Maintains spinal alignment (minimizes injury risk)

Efficacious for reducing back pain

As a result, joint issues like arthritis are less likely to develop
Maintaining a good posture throughout the workday isn't easy, especially if you spend most of your day sitting at a desk. Poor posture is often caused by incorrectly sitting, so correcting it is of utmost importance. An office chair with a headrest can help alleviate this problem.
A headrest may be necessary for your particular case due to a medical reason. An office chair with head support with a headrest will benefit those who suffer from acute neck or back pain. The cause of your neck pain may have been poor posture that results from sitting up straight without the support necessary. It may also be more comfortable to use a headrest if you work reclining.
2. What factors to consider when buying?
Look no further than a white ergonomic chair for an office chair that keeps you comfortable all day and provides the greatest head support. Headrests are usually attached to most ergonomic chairs, making them the most comfortable option for perfect posture and maximum comfort! Each one is customized to suit any individual and provides full support as you work long hours.
You can also customize the office chair headrest height range, seat depth, and adjustability to suit your body contours. This seat pan provides good posture, and it can be adjusted to recline and forward tilt when required. The added headrest of this type of office chair will ensure that you are properly supported.
You should select a headrest that can be raised and lowered and turned in and out of the way. Head support may not be necessary for a short time, so the adjustable option is always convenient. When finding a good ergonomic chair, ensure that it has the appropriate back height to meet your individual needs. Short people will be unable to use their headrest's full potential if they have a tall back and vice versa.
Especially when equipped with a headrest, ergonomic chairs provide excellent posture support. A reclining ergonomic chair with headrests is ergonomically designed to prevent hunching forward. As a result, your body does not fall forward, and your head has something comfortable to lean on. Over time, hunching forward and placing pressure on your back will become less comfortable as your body adapts to staying upwards.
If you feel you like many items on our site but don't know how to put them all together, simply head over to our blog page and check out our tips on building the perfect ergonomic workspace.
3. How to use it in the right way
In reality, maximum comfort and safety have to do with managing your sitting posture during the working day. Without neck support, this can be achieved by ensuring that you sit properly and taking breaks after a while. With the neck support, you're provided with an extra layer of passive support to make your postural management easier.
Ideal headrests should be placed two inches or less from the rear of your head and should not exceed four inches.

The headrest should be positioned at ear-level, directly behind your head, for proper height adjustment.

When leaning back or reclining, the headrest should contact the head first, not the neck.
A suitable amount of cushioning should be provided. When a seat has too little cushioning, you become uncomfortable after just a few minutes of sitting, forcing you to alter your sitting position into one unfavorable for your spine. Your spine is negatively impacted by significant cushioning, making you lean forward. As you slant forward, the spine is negatively affected by many cushioning.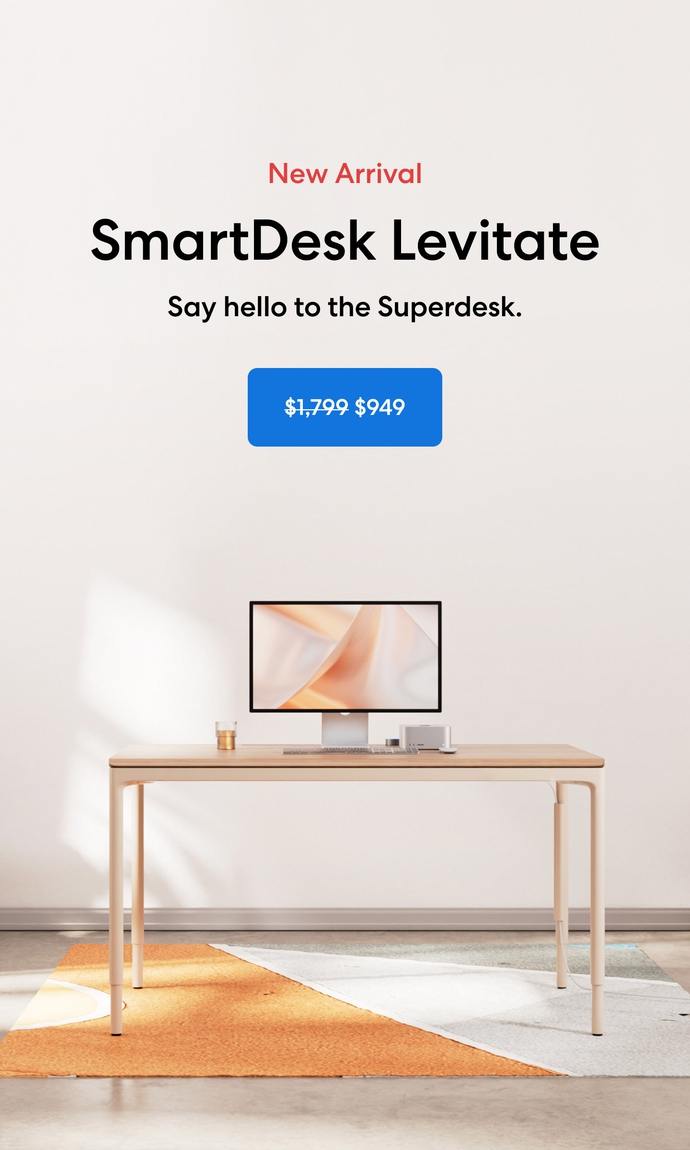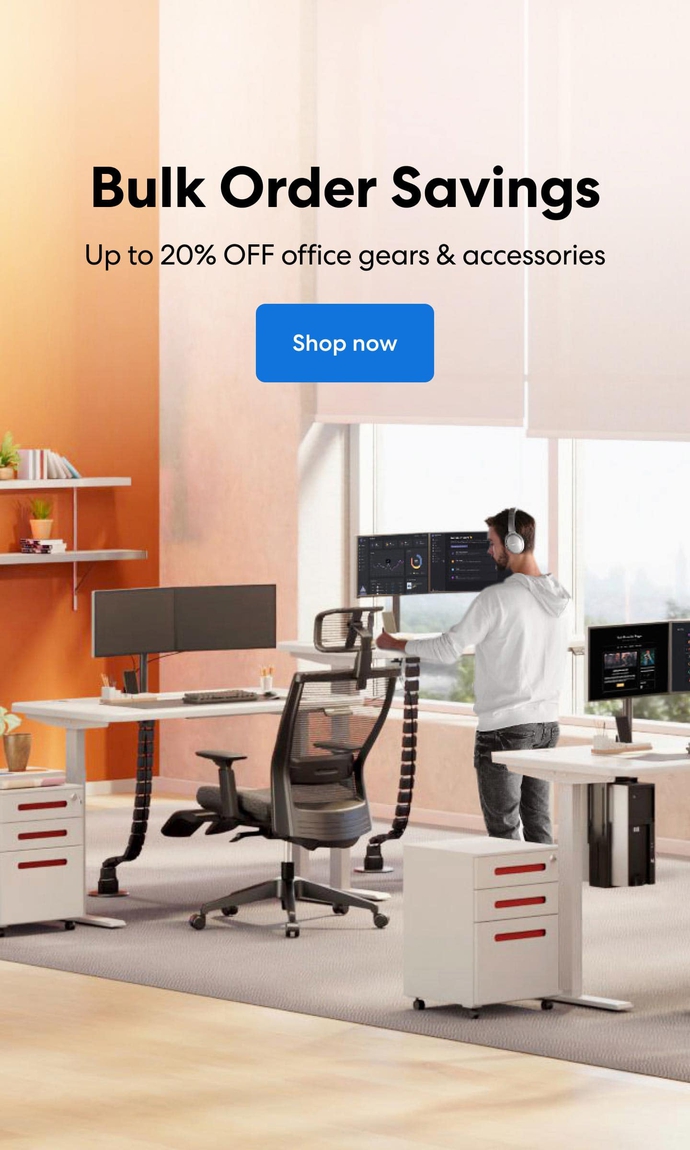 Subcribe newsletter and get $100 OFF.
Receive product updates, special offers, ergo tips, and inspiration form our team.