Is that poor circulation starting to get to you? While you may not know it, poor leg circulation could be the cause of many of your health issues. Constantly feeling tired? Could there be poor leg circulation? High blood pressure, varicose veins, and muscle cramps? This could also be a sign of poor circulation in legs. There are many signs and symptoms to watch out for; however, it's crucial to treat and manage these in many ways. We'll get into all that detail later.
What's important to understand is that you should never take your health for granted and ignoring poor circulation is one way of doing that. By having proper circulation, you'll notice many positive changes in your life, mood, and health. Does that sound like just what you need? Then, make sure to follow these tips to manage bad circulation in legs at work for better health!
Why Is Circulation Important?
Firstly, it's crucial to understand why you need to have good circulation. Circulation refers to the process of your blood flowing properly throughout your body. Poor circulation results in a lack of sufficient nutrients and oxygen to your organs and tissues.
Furthermore, the heart uses the circulatory system to pump approximately 10 pints of blood 6,000 miles around the body daily. It's crucial that this function operates effectively to ensure waste and carbon dioxide are removed from your organs and tissues.
Overall, proper circulation is vital for the overall well-being and functioning of your body. It maintains blood pressure, supports heart function, and keeps cells healthy. Without good leg circulation, you'll experience things such as pain, swelling, an increased risk of blood clots, and numbness.
If you work in an office all day and are subject to prolonged periods of standing or sitting, you might face a greater risk of poor leg circulation. Therefore, it's essential for you to take control of the situation and ensure you're actively improving your leg circulation.
Poor Leg Circulation Symptoms
In order to address poor leg circulation effectively, you need to be able to identify the situation as soon as possible. A few symptoms to keep an eye out for include:
Cold feet
Tingling or numbness in your feet
Varicose veins
Fatigue
Swelling
Muscle cramps
Memory and concentration problems
Blood clots
High blood pressure
Slow-healing wounds
Diabetes
Peripheral artery disease (PAD) – This condition involves a buildup that narrows the arteries to your legs.
Atherosclerosis – You experience a buildup of fats and plaque in your arteries when dealing with this health condition.
If you're experiencing any of these symptoms severely or if they're affecting your daily life, you need to speak to your doctor as soon as possible.
How Can You Improve Your Leg Circulation?
Fortunately, there is a way to deal with poor blood circulation in legs. By adopting some of the following processes, you should be able to notice a significant improvement in your circulation, health, and the way you feel:
Monitor Your Blood Pressure
High blood pressure causes a number of health concerns, one of them being an extra strain on your artery walls, which increases your chances of getting PAD or atherosclerosis. Thus, it's a good idea to get your blood pressure checked regularly. Ideally, healthy blood pressure is less than 120/80. If it's higher than this, you might need treatment.
Invest in a Standing Desk at Autonomous to Practice Standing More & Improve Leg Circulation
As mentioned above, sitting excessively leads to poor circulation. Therefore, you should try to incorporate more standing into your daily routine. A perfect way to do this is by investing in one of the high-quality standing desks Autonomous has to offer. By purchasing an adjustable standing desk, you'll be able to alternate between sitting and standing throughout your workday. You'll notice many benefits from this, such as:
Improved circulation
Less pressure on your legs
More energy and increased productivity
Reduced risk of health-related issues
Here are also a few exercises to do at work while standing. Autonomous has a number of fantastic options for you to choose from. Let's look at a few of them:
Autonomous SmartDesk Core
If this is your first time trying out an adjustable standing desk, the Autonomous SmartDesk Core is the perfect place to start because of how simple but functional it is. This minimalist standing desk allows you to switch between sitting and standing positions in a matter of seconds. It has a spacious desktop, smooth motorized adjustments, and a sturdy frame. To make life even easier, you can use the programmable keypad settings to save your favorite height. Hence, your desk will feel like it's been made just for you.
Apart from these advanced settings, this desk offers convenience and health benefits. From improving your leg circulation to enhancing productivity and motivation, you get it all with this home standing desk.
Top dimension
Small Top: 43"L x 24"W x 1"H
Classic Top: 53"L x 29"W x 1"H
XL Top: 70.5"L x 30"W x 1"H
Frame dimension
27.5"W x 40" - 73"L
Height range
With top: 29.4" - 48"
Without top: 28.4" - 47"
Materials
Top: Warp-proof, MDF wood, natural Bamboo
Frame: SPCC steel
Colors
Top: White, Black, Walnut, White Oak, Bamboo
Frame: White, Black, Grey
Weight capacity
265 lbs
Warranty
5 years for frame
1 year for top
Pros

Cons

Six different desktop versions
No additional storage space
Affordable
Equipped with an electric dual motor
Four programmable keypad settings
Autonomous SmartDesk Pro
Next on our list, and certainly a worthy contender, is the Autonomous SmartDesk Pro. You can also expect the advanced range of features mentioned above, such as a dual electric motor and adjustable height settings. However, this specific smart desk has an extra touch of elegance and luxury. Apart from its fantastic aesthetic appeal, it's also extremely comfortable. The Autonomous SmartDesk Pro is a broader and stronger desk, meaning it's highly reliable. Therefore, you can count on it to carry the weight of your desk accessories and work items.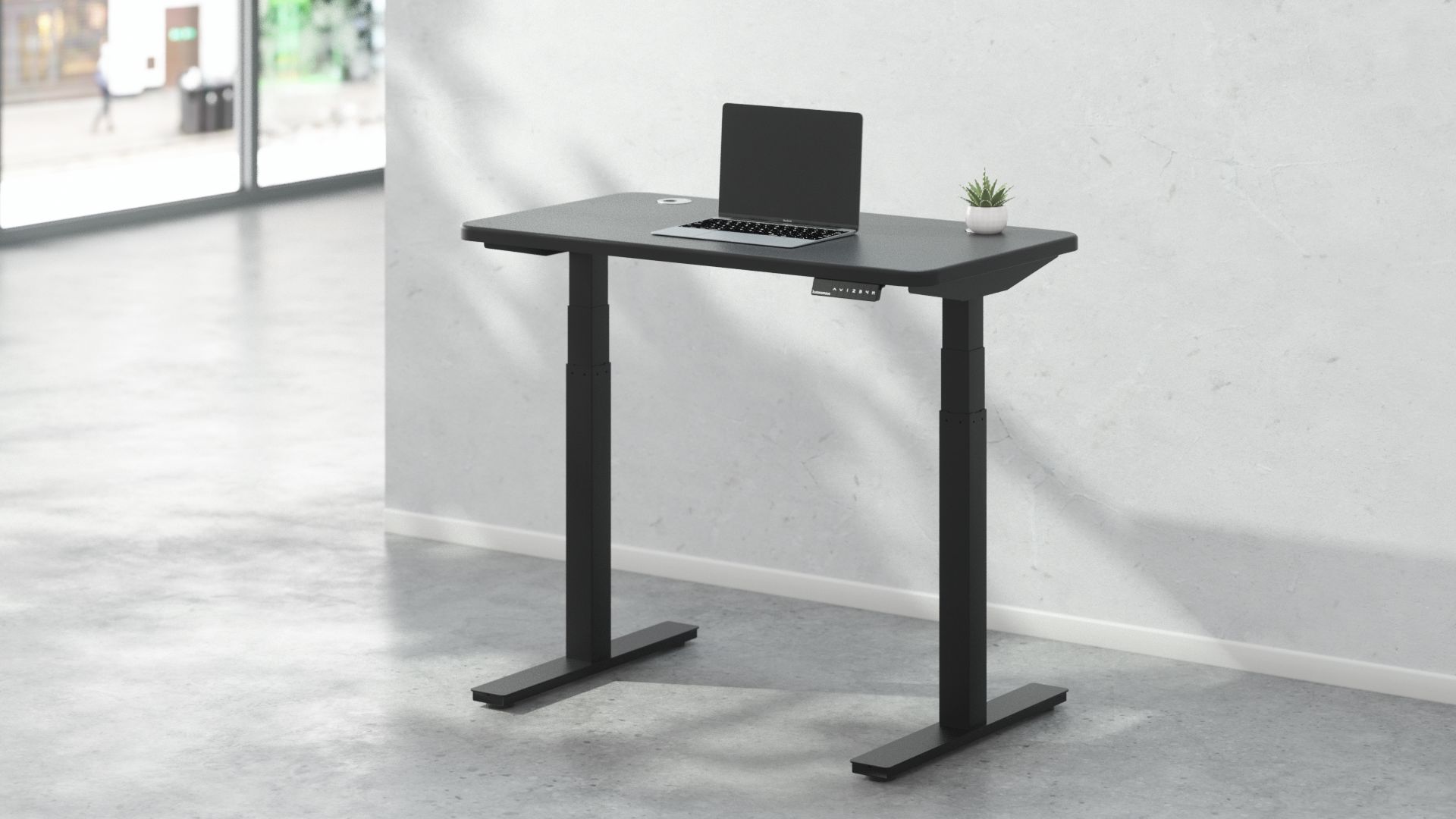 Top dimension
Small Top: 43"L x 24"W x 1"H
Classic Top: 53"L x 29"W x 1"H
XL Top: 70.5"L x 30"W x 1"H
Frame dimension
27.5"W x 40" - 73"L
Height range
With top: 29.4" - 48"
Without top: 28.4" - 47"
Materials
Top: Warp-proof, MDF wood, natural Bamboo
Frame: SPCC steel
Colors
Top: White, Black, Walnut, White Oak, Bamboo
Frame: White, Black, Grey
Weight capacity
310 lbs
Warranty
5 years for frame
1 year for top
Pros

Cons

Load capacity of 310 lbs
Too big for smaller spaces
Quiet motor
Upgraded electric dual motor
Autonomous SmartDesk Corner
Lastly, we had to mention an L-shaped desk for those looking for a desk in the corner of their room. The Autonomous SmartDesk Corner was specifically created to ensure you have sufficient space for all your belongings, such as desktop monitors. This wonderful L-shaped stand-up desk is available in three colors: walnut, black, and white. Therefore, you're bound to find the perfect option that will suit the design, décor, and setup of your space.
You are also free to configure the layout of this desk based on your preferences. While doing this, you don't have to worry about an annoying and loud buzzing sound in the back. The Autonomous SmartDesk Corner has a whisper-quiet triple motor meaning you don't have to worry about any distractions and unnecessary noises while trying to concentrate.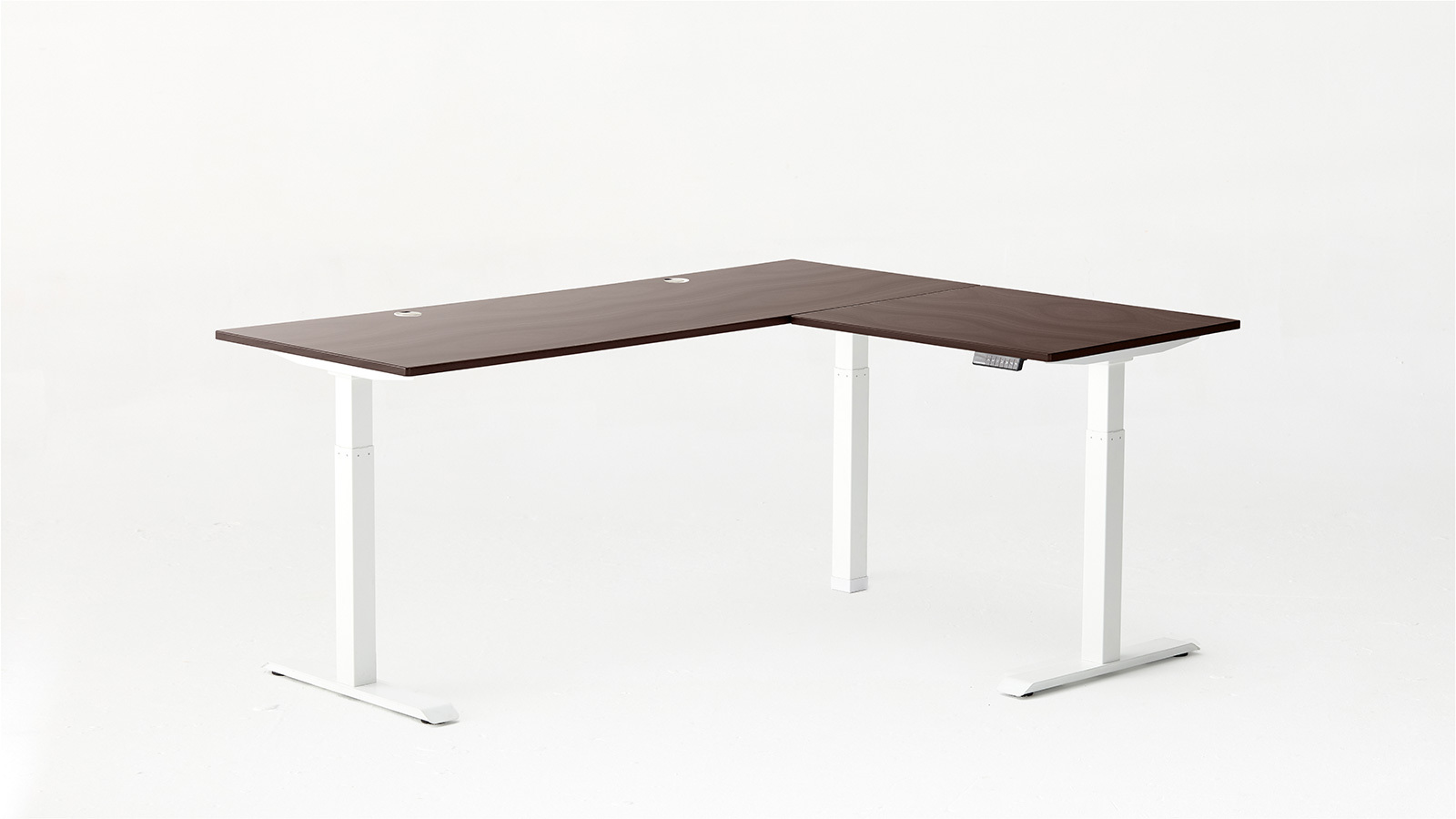 Top dimension
Full: 77"L x 64"W x 1"H
Large Top: 77"L x 29"W x 1"H
Small Top: 29"L x 35"W x 1"H
Frame dimension
27.5"W x 42" - 71"L
Height range
With top: 29.4" - 48"
Without top: 28.4" - 47"
Materials
Top: Warp-proof MDF wood
Frame: SPCC steel
Colors
Top: White, Black
Frame: White, Black
Weight capacity
400 lbs
Warranty
5 years for frame
1 year for top
Pros

Cons

Five-year warranty
More on the costly side
Fits in smaller office spaces
Triple-quiet motor
Four programmable settings
Exercise
Exercising is a fantastic way to improve leg circulation as it boosts blood flow. Physical activity is known for increasing your heart rate which results in the blood flowing through your body quicker. If you're not the biggest fan of high-intensity activity, you can also try stretching. When stretching, you extend your tendons and muscles. This is a great way to make room for your blood to flow through your vessels. Feel free to ask your doctor or a personal trainer what exercises would be good for you.
Watch Your Diet
While you're probably tired of hearing it, it's true: a healthy diet is essential! By giving yourself nutritious food, you can prevent conditions that result in poor circulation, such as high blood pressure, heart disease, and atherosclerosis.
A few good rules to follow include:
Reduce your salt and fat intake.
Increase the amount of fiber and antioxidants you consume.
Try to eat foods that have polyunsaturated and monounsaturated fats.
Add more fish to your diet.
Stay Hydrated
This is another point you're probably tired of hearing, but you need to drink plenty of water every day! Staying hydrated will ensure your blood volume is at a good level, which helps to maintain good circulation. A good rule of thumb is to drink eight glasses of water a day. On top of this, you need to avoid drinking too much alcohol or caffeine, as these are known for dehydrating you.

Invest in a High-quality Office Chair from Autonomous
While we've already addressed that standing is important, you need to find a balance. This is probably bringing you to the question: Is standing all day bad for you? Yes, it is. While sitting all day is bad, so is standing all day. However, this doesn't mean that when you sit you can sit on any old random chairs. Many office chairs are not designed with your health needs in mind, which can contribute to poor circulation in feet and legs and other health problems, including back and neck pain. These sitting leg exercises can also help with this.
This is why you need to invest in a high-quality office chair. If you're looking for the best office chair for leg circulation, here are our top options for you to consider:
Autonomous ErgoChair Pro
This chair is specifically designed for those with leg pain. It was created to offer sufficient support and cater to your needs. The Autonomous ErgoChair Pro is a customizable option that prioritizes comfort and support. Therefore, when investing in this product, you can expect a headrest, lumbar support, backrest, armrests, and seat that all contribute to its positional flexibility.
Dimensions
29"L x 29"W x 46" - 50"H
Seat height
18" - 20"
Materials
Polyester fabric with molded foam interior and durable nylon plastic frame; PU handrest pads
Colors
Cool Gray, Evergreen, All Black
Red Apple, Black & White, Baby Blue
Weight capacity
300 lbs
Warranty
2 years
Pros

Cons

Available in six colorways
Expensive
Offers positional flexibility
Supports up to 300 lbs
Autonomous ErgoChair Recline
If your poor circulation is leading to cramps and leg pain, then this is the chair for you! Why, you might be wondering? Because it has a leg rest that allows you to elevate your legs when they're getting tired or sore. All you have to do is simply pull out the leg-rest from the chair ad enjoy. This won't be a problem since the leg-rest is built into the seat bottom. When you pull the leg-rest out to its widest position and tilt the backrest, this chair will give you a very comfortable position to nap in. Even better, this position will help to prevent leg swelling.
Other adjustable features this chair comes equipped with include lumbar support, seat height, armrest height, backrest tilt, and a headrest. If you want to make use of the backrest tilt, you can choose between three lockable positions without having to worry about adjusting the tension.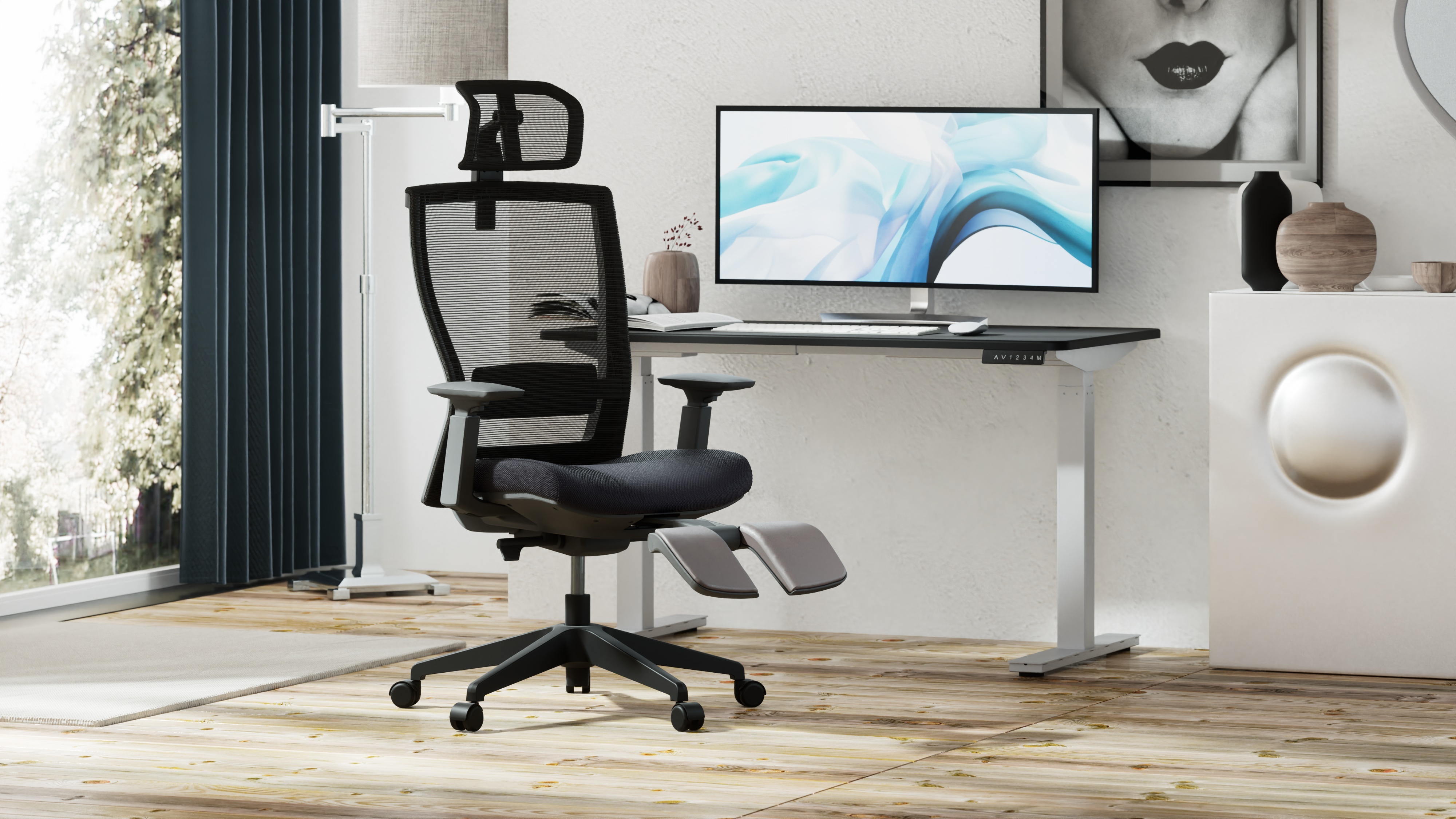 | | |
| --- | --- |
| Dimensions | 28" - 45"L x 28"W x 45" - 49"H |
| Seat height | 18" - 21" |
| Materials | Polyester fabric with molded foam interior and durable nylon plastic frame |
| Colors | All Black (Full Option); Cool Gray (Full Option) |
| Weight capacity | 250 lbs |
| Warranty | 1 year |
Pros

Cons

Leg-rest feature
Only available in two colors
Many advanced features
Three backrest tilt positions
Autonomous ErgoChair Plus
The Autonomous ErgoChair Plus is another wonderful option because of its high-quality material construction. This consists of an impenetrable fabric cushion, mesh back, and TPE, which consists of rubber and plastic. Furthermore, it incorporates springs into the mattress to improve comfort. Many of the customer reviews for this chair rave about the comfort and softness. This will get better and softer as you sit in it more. Overall, this seems like a well-rounded chair that won't disappoint you.
Now, you might be wondering how this can help with your leg circulation. This is due to the seat's mattress. When you have a more comfortable and cushioned seat, you can expect less strain on your hips which also positively impacts the circulation in your legs.
Dimensions
28"L x 28"W x 40" - 44"H
Seat height
17" - 21"
Materials
Naked TPE version: 100% TPE upholstery with ABS plastic frame.
Mesh version: 100% TPE and polyester fabric upholstery with ABS plastic frame.
Colors
Black Frame, Naked Black TPE
Black Frame, Naked Grey TPE
White Frame, Naked Grey TPE
Grey TPE with Blue Mesh
Grey TPE with Grey Mesh
Black TPE with Black Mesh
Weight capacity
300 lbs
Warranty
5 years
Pros

Cons

Constructed from breathable material
Costly
Soft and cushioned seat chair
The Bottom Line
If you want to improve your health, prevent potential health conditions, and improve your mental well-being, you need to manage your poor leg circulation. Fortunately, there are a number of ways you can deal with poor circulation to improve your productivity at work and overall well-being.
It's time to start prioritizing your leg circulation by making small changes to your lifestyle. Trust us, these will have a major positive impact on your quality of life and health, so you'll never think of going back again. All you have to do is start taking small steps to promote better leg circulation to start your day. Eventually, you'll notice remarkable results. To start the process, we strongly recommend choosing your favorite standing desk from Autonomous. This will help you find a healthier balance between sitting and standing during your workday.
With consistent effort, you'll be able to get rid of that poor leg circulation and get back to a healthier, happier, and more active lifestyle.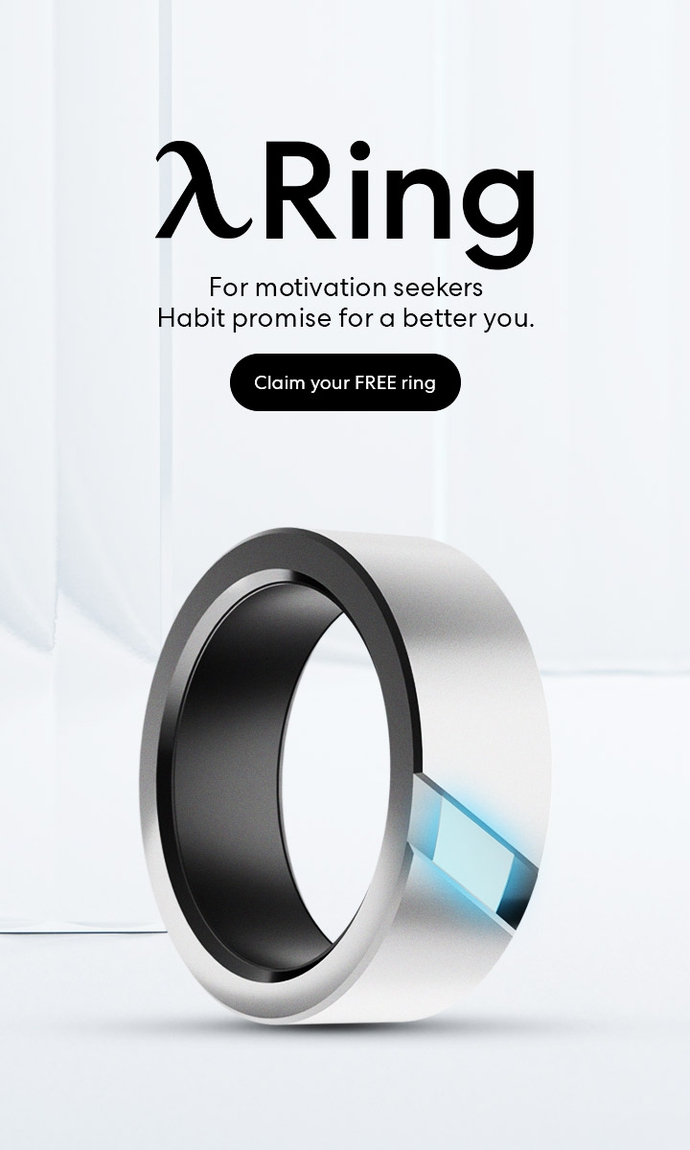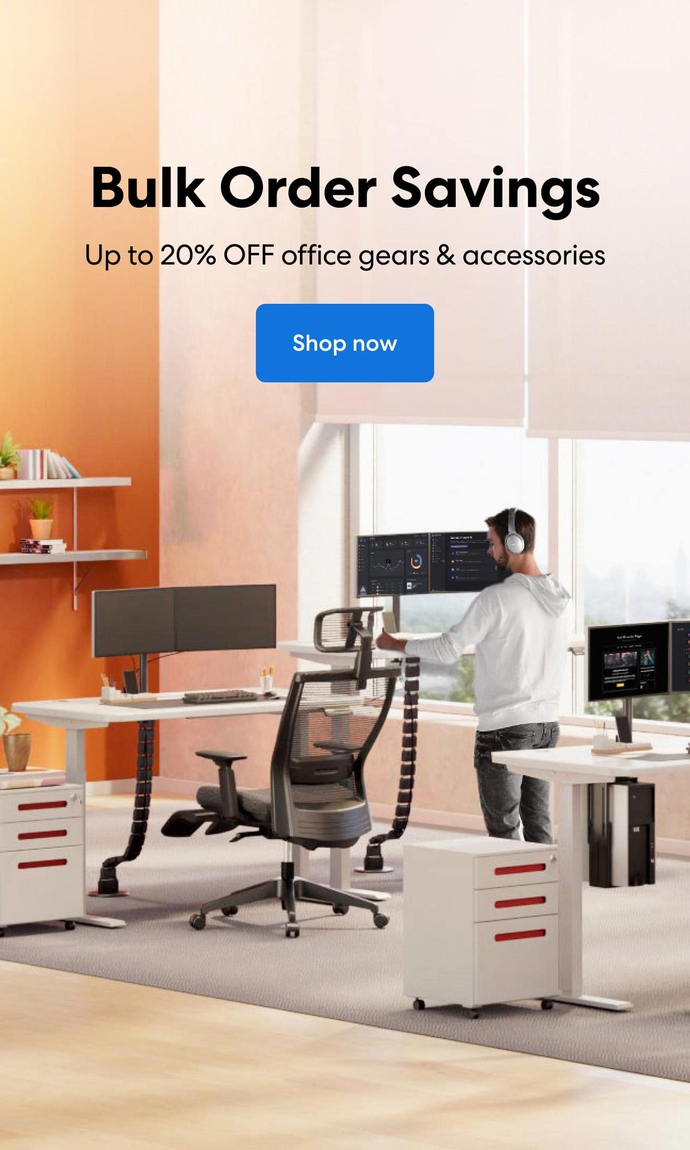 Subcribe newsletter and get $100 OFF.
Receive product updates, special offers, ergo tips, and inspiration form our team.