Productivity
Top 10 Online Tools to Help Students Manage Productivity
2,175 Views
Students need all the help they can get to ensure that they stay on track where their studies and assignments are concerned. The learning environment is an overwhelming one, and accessing adequate productivity tools online can make things much more bearable.
The only problem is that everyone isn't aware of the best productivity tools, which means that some students are left by the wayside. Thankfully, the list below outlines 10 of the best such online productivity applications to take your studies to the next level. 
1. Freedom
Sometimes, your productivity gets hampered by the distractions present. Many of these happen online, as more internet-based methods foster procrastination than ever. Thankfully, the Freedom app exists, which was built to help people block out the digital distractions that take away from their productivity.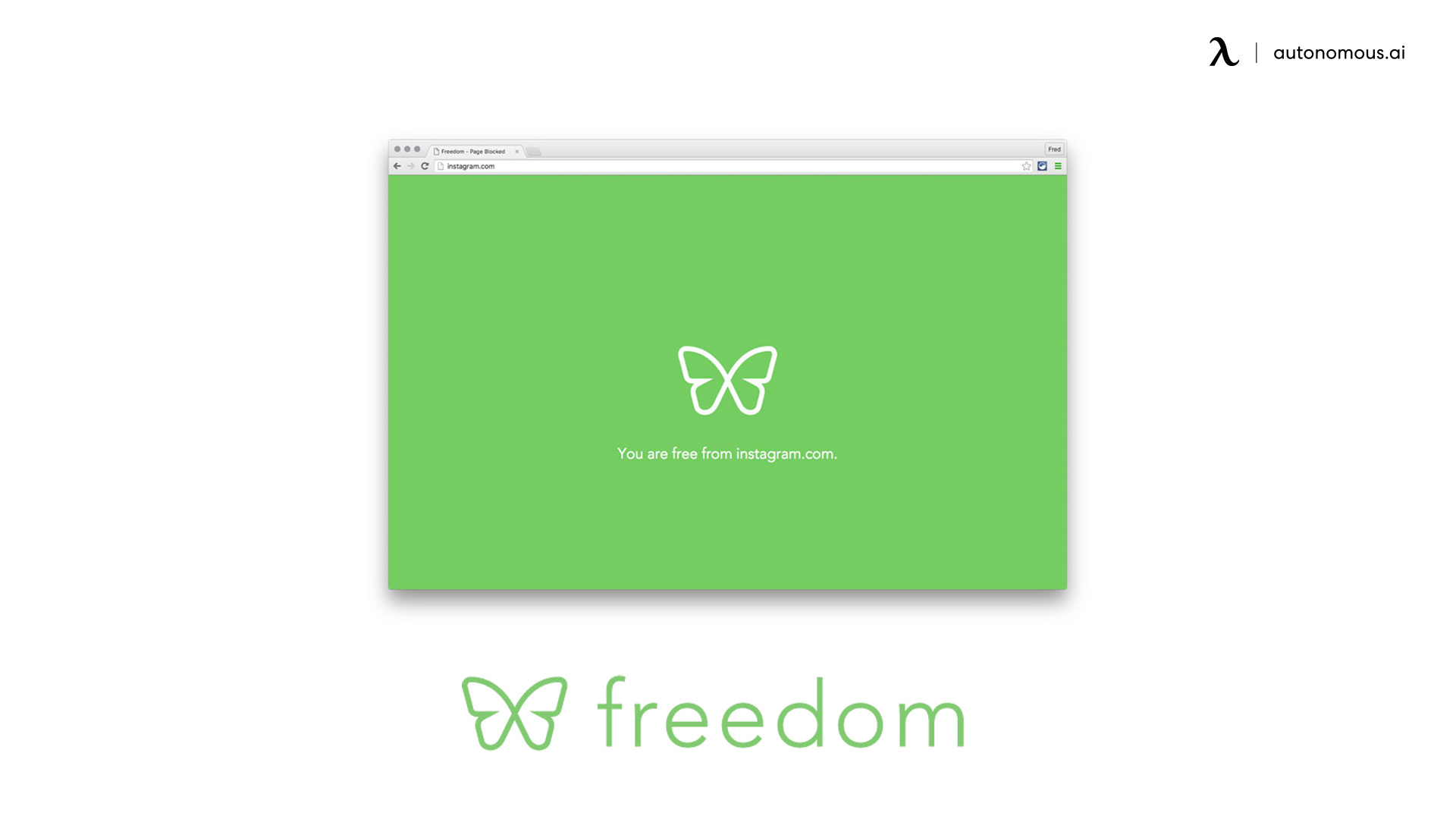 The platform is usable on Windows, Android, and iOS. It's straightforward to block both sites and apps to help you focus better. The best part is you can choose and customize a period during which the apps should not be accessible. 
2. Evernote
Evernote is another top-tier online productivity software system. It's one of the more popular applications on the list, and many students are already using it to significant effect. The premise is straightforward, as it helps people to organize their information.
The application works on different platforms, and it helps you effectively manage and organize web pages, images, to-do lists, etc. The design sits on an indexing system, which means that everything you store is easily searchable. Additionally, you can customize your notes in any way you see fit. 
3. Asana
Asana is useful for all those group projects where collaboration and communication are necessary. The whole idea behind the design is to keep people on target to promote the team's highest possible productivity level.
It's not very helpful to a single user, but groups benefit from it immensely. Segmenting projects and assigning tasks is simple. Additionally, everything is searchable, which makes navigation and interaction a more seamless experience. 
4. Freedcamp
As far as finding productivity tools online goes, Freedcamp is another top option for those who need a system that helps with project management. Having multiple team members means there is a more significant potential for disorganization.
Freedcamp brings everyone together in one place for discussions, to-dos, files, organization, and planning. 
5. Google Drive
You could technically substitute Google Drive for any effective cloud storage option. Whatever your choice is, you should never go through your life as a student without having some secure alternative storage option for your essential files.
You can access your Google Drive across multiple platforms, and you can even share anything you store with whomever you please. 
6. IFTTT
What does this weird acronym stand for? It stands for If This, Then That, and it's one of the best productivity tools for automation purposes. The system promotes interactions with different services and applications, allowing them to complete tasks automatically.
For example, you could create a task to automatically upload any documents you save on your computer to your Google drive. Doing such small tasks manually doesn't seem like much, but the time adds up as you do more of them. This app saves you all the cumulative time, so you can use it in more productive ways. 
7. Toggl
Toggl helps you to keep yourself honest and to track the time you spend doing different tasks. It's a great way to evaluate yourself to see if any changes need to be made and where you can make them. All you do with the app is to use the built-in timer that runs as you complete your project.
As you consistently do this, the application generates reports that give you a pictorial representation of how you use the time. Depending on what you see, you may opt to make changes to increase your productivity. 
8. Lastpass
Trying to remember passwords and writing them down in random places is both an inefficient and insecure approach. Whenever you need any of these passwords, you may not find them, and if you do, entering them could be a chore if you don't recognize what you wrote.
LastPass is a password vault that helps you to circumvent such problems. It automatically picks up when you've entered credentials and allows you to store them in a secure vault. It can then autofill these credentials for you wherever you need them.
9. Todoist
Are you someone who has many small tasks that you must attend to during your course of study? If you are, Todoist is one of the best productivity tools online to help you in this regard. It has the core functionality of your average to-do-list application. 
Additionally, you get the benefits of active management functionalities. The user interface design is nearly flawless, and it lends itself to an intuitive and comfortable experience. 
10. Slack
Teams cannot achieve anything if they do not communicate well. Slack is a popular discussion app for people who need to work together on various projects. As you work with your group members, you can use different channels to organize your discussions.
If you're moving from another communication app, there is no need to worry, since Slack supports feed integration from other sources. 
Conclusion
Online productivity applications help students to continue to put their best foot forward as they complete their course of study. While some of these applications are geared towards assisting individuals in staying focused and more efficient, others exist to help groups work well together. 
If you study in a personal setting, having the proper equipment can also contribute to increased productivity. There are many fixtures and accessories that contribute to this, but one of the most important is a standing desk.
Consider the Autonomous SmartDesk 4. You can think of it as your traditional motorized adjustable standing desk, complete with smart features that are designed to keep you productive and healthy as you get your schoolwork done.
The desk connects to a mobile application that you can use to review your usage data and set up your custom productivity options
Subcribe newsletter and get $100 OFF.
Receive product updates, special offers, ergo tips, and inspiration form our team.
WRITTEN BYAutonomous
We build office products to help you work smarter.