Gaming Setup
Top 20 Mesh Gaming Chairs for Ultra-Breathable Ergonomics

Autonomous
|
Oct 22, 2022
3,864 Views
A mesh gaming chair is an excellent choice if you live in a hot environment and would like to prevent the uncomfortable sensation of your chair adhering to you. There are other reasons you would want to use a mesh back gaming chair instead of the more popular fabric types.
Ensure you are well informed on these reasons before you dump your fabric office chair for a mesh one.  
This guide explores the top 20 mesh gaming chairs currently available. It will help you find the best one on the market.  
The Difference Between a Full Mesh Chair and the Fabric Office Chair
There are three key differences between full mesh office chairs and soft fabric racing chairs.
Dense and Loose Mesh Weave
Both kinds of upholstery begin as spun fabrics made of plastic polymer threads.  
Thinner threads create a denser weave for racing-style gaming chair covers. As a result, the air passage openings within them get smaller. 
Thicker strands are woven into a mesh with a smaller density with more air space for office chairs. There is no grinding process to retain strength. As a result, several mesh chair covers feel rough and plastic-like. 
Padding Versus Floating On Mesh
Fabric gaming chairs have a steel frame covered with durable padding. The cloth is stretched over this padding tightly enough to create a smooth finish. 
A full mesh chair, in contrast, has no padding under the fabric. The mesh seat offers solid resistance that makes the user feel like they are floating when it is brand new. 
However, the mesh has the tendency to sag with time. 
20 Best Mesh Gaming Chairs You'll Love
1. EUREKA ERGONOMIC Typhon Home Office Gaming Desk Breathable Mesh
Combining racing seat-inspired styling, innovative ergonomic features, and breathable mesh, it ensures long-lasting comfort for extended gaming sessions. With extensive adjustments for your back, neck, and seat, you can find the perfect fit. This durable mesh gaming chair enhances your gaming experience, keeping you focused and engaged. Elevate your gaming sessions with the Typhon Gaming Chair's premium comfort and customizable features.
2. EUREKA ERGONOMIC Ergonomic Gaming Office Chair: Python II
The ergonomic office chair provides extensive customization options to accommodate your individual body shape. With 4D adjustable armrests, a height-adjustable seat, dynamic lumbar support, and adjustable tilt tension, this mesh gaming chair allows you to tailor it to your preferences. Designed with high-quality materials, this computer chair offers both health benefits and comfort, making it ideal for e-sport gaming players and office workers who spend long hours sitting.
3. WORKSMYTH Gaming Chair
The ergonomic chair design offers adjustable headrest and lumbar support, promoting better posture for various settings such as work from home, office, or gaming. It provides additional features like height-adjustable armrests, variable seat height range, tilt recline, swivel, and reclining tension adjustment for personalized comfort. The mesh gaming chair is equipped with high-density molded memory foam seat cushion for long-lasting comfort. It is sturdy, durable, and easy to assemble, featuring a stain-resistant mesh back and abrasion-resistant bonded leather seat. The chair's polished aluminum base ensures stability and adds a touch of style to any workspace.
4. Dowinx Gaming Chair Breathable Fabric Office Chair
The chair utilizes a breathable fabric that ensures comfort throughout the seasons, providing ventilation in summer and preventing excessive coldness in winter. It effectively reduces stuffiness and sweat on the back and waist, while also offering excellent durability and resistance to scratches due to its knitted fabric. The fabric is gentle on the skin, and the removable lumbar pillow with a massager helps alleviate fatigue, making it ideal for long hours of desk work.
Constructed with high-quality materials, the Dowinx chair base is highly resistant to external forces and can support up to 150kg, even when utilizing the reclining and rocking tilt mechanism (up to 170°). The Safety SGS Class 4 hydraulic gas lift and heavy-duty base provide added strength and stability. The chair is equipped with five 60 mm nylon casters that rotate 360 degrees, ensuring smooth movement and mobility.
Additionally, the mesh gaming chair features customizable 4D armrests, allowing users to adjust the height, width, depth, and angle of the armrests according to their specific needs. This feature provides optimal support for the arms and wrists during extended gaming or working sessions, reducing the risk of strain and injury.
5. RESPAWN FLEXX Gaming Chair
The full mesh construction of the gaming chair ensures optimal cooling, making it ideal for challenging settings like team meetings or online gaming. The performance mesh used is twice as strong as standard materials and provides a refreshing seating experience. The headrest is adjustable in both height and tilt and is covered in eco-friendly synthetic leather.
The chair is designed with ergonomic comfort in mind, incorporating features such as synchro-tilt, which positions the front edge of the seat closer to the floor. This opens up the angle of the torso, promoting better circulation and spinal alignment. The seat slide functionality allows for adjustment of the seat's depth to accommodate users of varying heights.
The mesh gaming chair also offers 2D adjustable armrests, allowing for personalized height and front/back depth placement. Additionally, it provides adjustable and padded lumbar support, which can be tailored to provide targeted lower back support based on individual preferences and needs.
6. Autonomous ErgoChairs
ErgoChair Pro has high-quality foam seats that are soft and incredibly supportive.  
Since they maintain their shape over time, you won't have to worry about your weight leaving a mark. It uses breathable material to keep you comfortable and clean throughout the day.  
The chair is sturdy and robust and can sustain weight up to 350 pounds. 
You can use the adjustable lumbar support of the ErgoChair to prevent lower back strain after extended periods of sitting. It is one of the most crucial components of a computer ergonomic chair. 
A product some consider the best ergonomic chair must include an adjustable back recline in addition to the lumbar support. The chair allows you to effortlessly switch positions as needed while you work.
This ergonomic office chair is designed to support a sitting position that engages the body's core and enhances well-being more than traditional office chairs.  
Due to its frameless construction, the ErgoChair Plus follows the natural lines of the user's body. It is also adjustable, allowing you to alter different parts to fit every body type. 
ErgoChair Recline has an adjustable height, armrests, lumbar support, and recline. You position the headrest and leg rest at angles to make the chair more comfortable.  
The mesh material offers lumbar support to help keep you in a good posture and prevent back pain.  
This reclining ergonomic chair can bear up to 250 lbs. 
7. Eureka Ergonomic GE300 Breathable Ergonomic Gaming Chair
The 3D armrests of the Eureka Ergonomic GE300 are movable in all directions, including up, down, left, and right. It has a large backrest that provides cozy support to your back.  
This chair tilts between 90 and 135 degrees and locks in place when you find a good angle.  
It has a head cushion and lumbar cushion that are both ergonomically detachable. 
8. Logicfox Ergonomic Saddle-Shaped Mesh Seat
The Logicfox Ergonomic Office Chair with a saddle-shaped mesh seat eases the strain on your back muscles.  
This premium-quality full mesh chair boasts a strong backrest structure and seat cushions. Grid-weaving technique is used in the backrest and seat, making it more breathable.  
The chair offers plenty of support and tensile stiffness while the user is seated.
9. Logicfox Ergonomic Saddle-Shaped Sponge Seat
Many office chairs have flat or raised front borders that press against the back of the thighs, where blood and oxygen are circulated. This is why using a ventilated sponge chair is good.  
The Logicfox Ergonomic Office Chair is a breathable office chair that encourages you to lean back. It helps relieve stress and supports your back muscles. 
10. HumanScale Diffrient World
This high-end chair with good mesh feels soft against your skin and is flexible. 
It is made from a mesh hat that allows you to partially sink in and flex in response to your weight and body type. The tri-panel construction of the backrest also helps it adapt to the shape of each individual user.  
Humanscale Diffrient World offers superb lumbar support and good comfort. 
11. Eurotech iOO
The Eurotech iOO has an adjustable seat depth and height, with a four-position tilt lock and tension control synchro-tilt mechanism.  
Both the back height and the lumbar adjustment are weight-sensitive.  
The arms of this reclining mesh gaming chair can be adjusted for height, width, depth, and pivot. 
12. HumanScale Diffrient Smart
While the Diffrient World chair has an open mesh seat, the Diffrient Smart chair has a padded seat.  
With its mechanism-free reclining, it does not offer much flexibility. However, it is still a fantastic alternative for working. 
A user's weight determines how much the Diffrient Smart will recline automatically.
13. Eurotech Vera
The back of this chair has a lovely natural curve even though the height and the lumbar can't be adjusted.  
It offers good mid-to-upper back and lumbar support. Unlike other chairs that feel like you are resting on top of the mesh, the Eurotech Vera cradles you better. 
14. Modway Articulate Mesh Gaming Chair
The Modway Articulate is among the best mesh chairs for work. It has a variety of functions and is reasonably priced, making it available to a vast consumer base.  
This office chair has an integrated lumbar support system and a ventilated mesh backrest. A six-inch waterfall-edged, plush seat cushion is also included to help reduce painful pressure points. 
15. Serta Essential Mesh Low-Back Mesh Office Gaming Chair
The Serta Essential mesh office chair blends comfort with a chic, contemporary style that fits home and workplace environments.  
This office chair has a weight limit of 250 pounds. 
Other options
BestOffice Big and Tall Mesh Chair
This is an excellent choice with an over 300-pound weight capacity and chair height adjustment. It is one of the best mesh chairs on the market because it's very configurable.  
The BestOffice Big and Tall Mesh Office Chair has six lumbar support configurations. 
Even though it doesn't have a recliner, the padded armrests are adjustable for greater comfort. 
Sihoo Ergonomics Mesh Chair
The Sihoo ergonomic mesh gaming chair is a fantastic choice for those who enjoy resting by reclining in their chairs.  
This model also includes a headrest that can be elevated, lowered, and rotated however you want.  
Devoko Mesh Office Chair
The Devoko mesh office desk chair is excellent if you work from home because it has a medium seat height range of five inches. This is from 15 to 20 inches.  
Nouhaus Ergo3D Mesh Gaming Chair
Nouhaus Ergo3D Mesh Office Chair has an adjustable headrest that can tilt and recline up to 135 degrees.  
The lumbar support of this chair is adjustable with several settings. This allows you to modify the backrest to provide excellent back support. 
Vnewone Ergonomic Chair
Those who require a supporting chair but are not interested in purchasing one of the more expensive models should consider the Vnewone chair. It is an excellent compromise between quality and cost.  
Although this simple chair needs to be put together, it has all the qualities that make it a wise choice for long-term use. 
The backrest of this mesh-combination office chair includes integrated lumbar support. You can vary the seat height by four inches from 17 to 21 inches, even though the armrests are fixed and unpadded. 
Pros of the Mesh Back Gaming Chair
Although it's usually easy to persuade someone to buy an ergonomic chair—the chair usually sells itself—we've outlined four of the most popular motives below. 
Breathability and Ventilation
Mesh office chairs have tiny holes that make them well-ventilated. This means that it cools you down better when you're working.
Using a mesh chair prevents you from developing sweaty patches behind your legs or lower back, especially on warm days. This is a significant issue with leather chairs.  
You might even get stuck to the material if enough sweat gathers.
Good Value for Money
The mesh office chair is less expensive than a leather office chair. Despite being less expensive, they look exquisite and have trendy designs. This gives your workspace a stylish and high-quality appearance. 
Easy Maintenance
Mesh chairs are typically lightweight and simplistic, making them simple to clean and maintain.  
The mesh is made to be highly sturdy and durable, so all you have to do is wipe them off with a wet cloth and let them dry. This prevents rips like you would have with leather or fabric.  
You can also move it around when you want to. 
Modern Appeal
The mesh design is a daring option for many offices because of its open, contemporary appearance and thin profile.  
A mesh task chair works better in smaller, more open offices than a task chair made of thick, blocky leather or upholstery. 
Cons of the Mesh Ergonomic Gaming Chair
The number of issues has increased as consumers get more exposed to mesh chairs. Below are a few of the problems raised about these chairs:   
Not as Comfortable as Leather
A breathable gaming chair is supportive and comfy and will conform to your natural shape.  
However, it will never be as comfortable as a big leather office chair.  
Due to this, mesh office chairs might not be ideal if you spend extended periods at a desk or in front of a computer screen. 
Sagging Support
Mesh chairs are robust and easy to clean. The mesh material, however, is not as long-lasting as leather and might sag with time. 
As a result, you will need to change them more frequently than you would if you had chosen the usual leather or fabric option.  
You might develop back pain or other posture-related issues if you ignore this. This is because the mesh chairs will no longer be strong enough to support your weight. 
Limited Design
While this may change as mesh office chairs become more popular, there are now only a few types to choose from, and the black or gray mesh color scheme is typically the one you'll find first.  
Some people might find this limited design to be a problem.   
Painful Sitting
Some brands use tougher and tighter mesh to prolong the life of their gaming furniture. Although the strong mesh won't sag, it won't be as comfortable.  
In such cases, your tailbone will support most of your weight, making it painful to sit for an extended period.
Easy Steps to Clean and Maintain Your Mesh Gaming Chair
To clean a mesh gaming chair, follow these steps:
Vacuum: Start by using a handheld vacuum or a brush attachment to remove loose dirt, dust, and debris from the chair's mesh surface.

Spot cleaning: For small stains or spills, mix a mild detergent with water to create a soapy solution. Dip a soft cloth or sponge into the solution and gently blot the stained area. Avoid rubbing vigorously as it may damage the mesh.

Full cleaning: For a more thorough cleaning, remove any detachable parts, such as headrest or lumbar support cushions, if applicable, and set them aside.

Prepare cleaning solution: Fill a bucket or basin with warm water and add a small amount of mild detergent. Stir the water to create a soapy solution.

Clean the chair: Dip a soft cloth or sponge into the soapy solution and wring out the excess water. Gently scrub the mesh surface of the gaming chair using circular motions. Pay attention to areas that accumulate sweat or grime.

Rinse: Use a clean cloth dampened with plain water to rinse the soap residue from the chair's mesh. Make sure to remove all traces of detergent.

Dry the chair: Allow the chair to air dry completely in a well-ventilated area. Avoid direct sunlight or heat sources as they can damage the mesh material.

Reassemble: Once the chair is dry, reattach any removable parts that were set aside.
Remember to check the manufacturer's instructions or recommendations for specific cleaning instructions as different gaming chairs may have slight variations in their care instructions.
Key Considerations for Choosing the Perfect Mesh Gaming Chair
When buying a mesh gaming chair, consider the following factors:
Ergonomics
Look for a chair with adjustable features like seat height, armrest height and width, backrest recline, and lumbar support. Ergonomic design helps promote proper posture and provides comfort during long gaming sessions.
Material and Build Quality
Opt for a chair with a sturdy frame and durable mesh fabric. Ensure that the materials used are of high quality to ensure longevity and resistance to wear and tear.
Breathability
Mesh chairs offer good airflow and ventilation, which can prevent discomfort and sweating during extended gaming sessions. Look for a chair with a breathable mesh backrest to keep you cool.
Size and Weight Capacity
Consider the dimensions of the chair and its weight capacity. Ensure that it can accommodate your body size and weight comfortably.
Adjustability
Check if the chair offers multiple adjustment options. This includes features like adjustable armrests, seat tilt, and headrest position, allowing you to customize the chair according to your preferences and needs.
Lumbar Support
A built-in lumbar support system is important for maintaining a healthy posture and reducing strain on your lower back. Look for a chair with adjustable lumbar support or one that contours to your back's natural curve.
Comfort
Sit in the chair or read user reviews to gauge its comfort level. Look for adequate padding, a supportive seat cushion, and a comfortable backrest.
Style and Aesthetics
Consider the chair's design and color options to match your gaming setup or personal preferences.
Price
Determine your budget range before starting your search. Compare prices, features, and reviews to find a chair that offers the best value for your money.
Warranty and Customer Support
Check if the chair comes with a warranty and if the manufacturer provides reliable customer support in case of any issues or defects.
By considering these factors, you can find a mesh gaming chair that combines comfort, durability, adjustability, and style, enhancing your gaming experience and overall well-being.
FAQs
Are all mesh gaming chairs made with the same type of mesh fabric?
No, different mesh gaming chairs may use different types of mesh fabrics with varying levels of breathability and durability. It's important to check the specifications and reviews of the chair to ensure the mesh fabric meets your preferences and requirements.
Can a mesh gaming chair provide sufficient support and comfort?
Yes, mesh gaming chairs can provide sufficient support and comfort, especially when they have features like adjustable lumbar support, headrests, and armrests. Some mesh chairs also have additional padding or cushioning in key areas to enhance comfort.
Can I adjust the features of a mesh gaming chair?
Yes, many mesh gaming chairs offer adjustable features. These can include height adjustments, seat angle adjustments, backrest recline, and adjustable armrests. Adjustable features allow you to customize the chair to your preferred sitting position for maximum comfort and ergonomics.
Are mesh gaming chairs suitable for people with allergies?
Mesh itself is generally less likely to harbor allergens like dust mites or pet dander compared to other upholstery materials. However, some individuals may have allergies or sensitivities to certain types of fabric or materials used in the chair's construction. If you have specific allergies, it's important to check the chair's specifications or consult with the manufacturer.
Where can I purchase a mesh gaming chair?
Mesh gaming chairs can be found at gaming chair retailers, office furniture stores, and online marketplaces. It's recommended to compare prices, read reviews, and consider the chair's specifications, such as weight capacity and adjustability, before making a purchase
Conclusion
Apart from being supportive and comfortable to sit in, a breathable office chair keeps you cool by allowing air to circulate about your body. As a result of their recent popularity, a variety of mesh seats have appeared on the market. 
Consumers, therefore, find it difficult to determine which mesh chairs have the best quality. 
This guide should help you to properly compare units and select a mesh ergonomic gaming chair for your needs.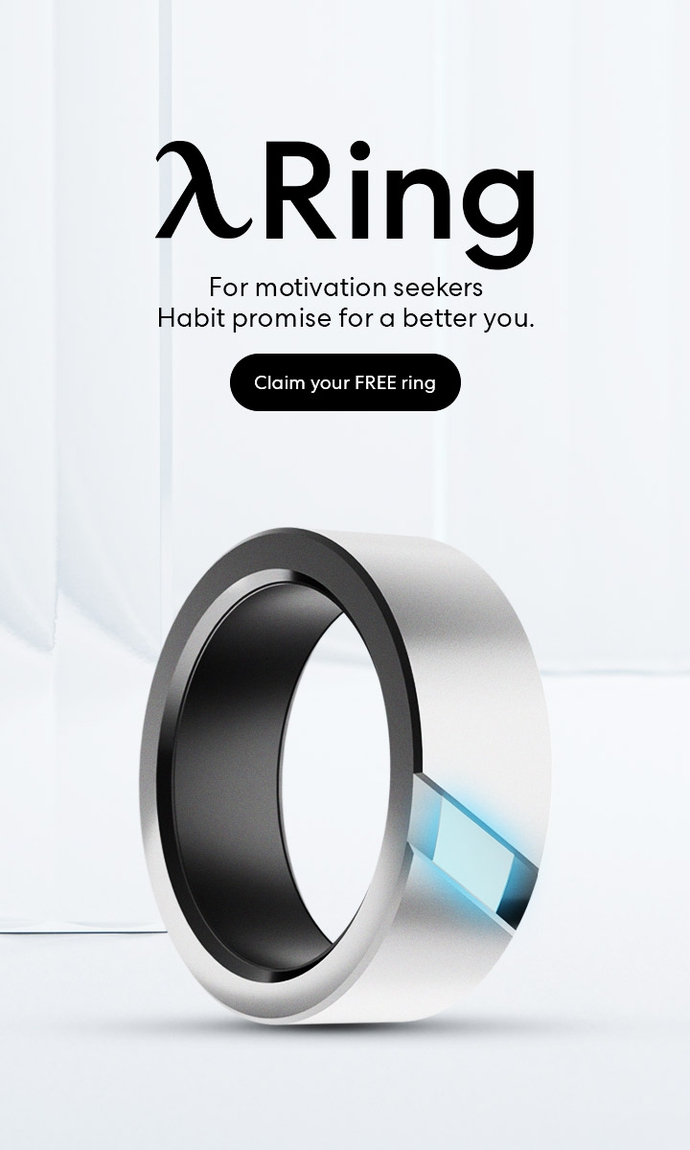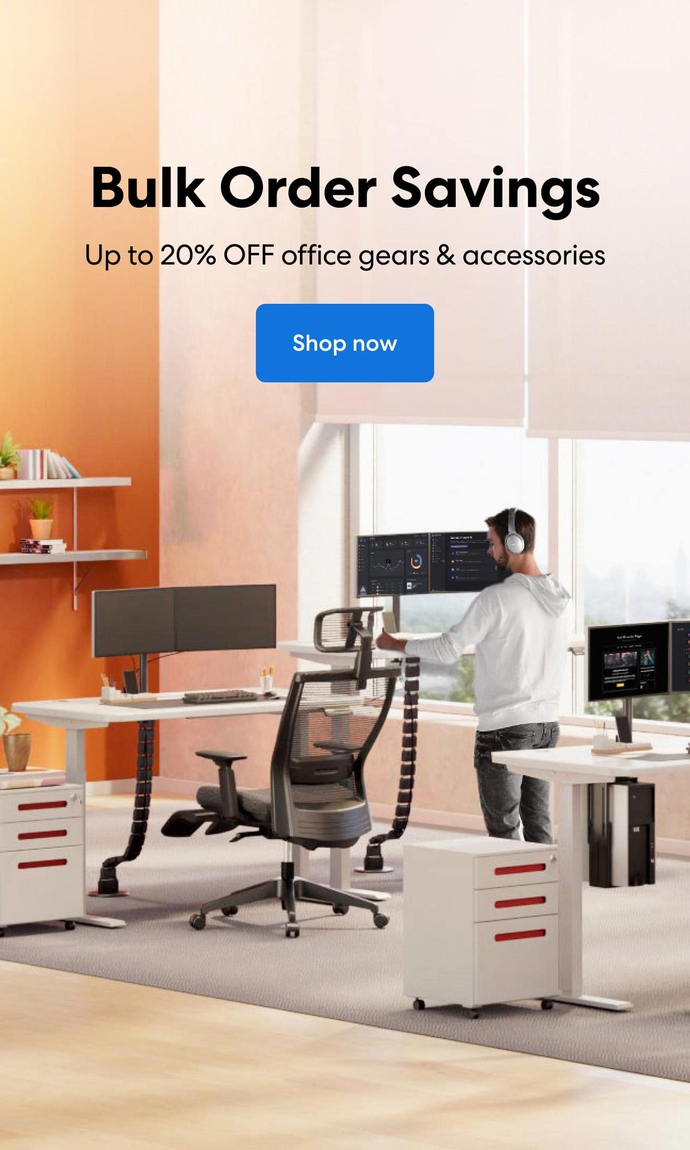 Subcribe newsletter and get $100 OFF.
Receive product updates, special offers, ergo tips, and inspiration form our team.