Words matter, whether in a formal setting or a performance review. They are instrumental in showing appreciation and gratitude to employees. As a manager, it would have crossed your mind several times to show appreciation to an employee for the excellent work he/she has done or been doing.
However, you decided to step back as you were unsure of what you should say and how you can convey it. The other dilemma is knowing the proper employee recognition words as you want to evoke positive emotions or drive the person to show up and work just as well every day. Getting right can promote physical or remote team engagement.
The thoughts you have about being super careful in speech may be holding you back from appreciating your employees. You must know that employee recognition is a fundamental aspect of healthy, positive company culture. It is one of the key factors that determines the growth and productivity of an organization. The great thing about words is they cost nothing. Therefore, they make great non-financial incentives for employee engagement.
Saying "thank you", most common employee recognition words, can build trust and form connections between people, and it is essential to show gratitude to others. While traditionally the workplace was never an environment to receive or give appreciation and praise, in today's world, those customs and conventions no longer apply. The bottom line is recognition and praise are necessary for fostering well-rounded work environments and cultures and to encourage employee motivation. 
Considerations to Bear in Mind When Writing Appreciation Statements for Employees
Expressing your appreciation for your employees via employee recognition words does not take much effort, but you still need a well-crafted message that is going to make them feel good about the work they have done or still do. Here are some tips in writing words of appreciation for employees:
Acknowledge the Impact
You can boost the employee's happiness by indicating the positive impact that his/her work has brought. This can help employees feel more gratified when they realize the worth of their work.
Write a Few Lines
Using some meaningful words of appreciation makes the employee feel special via employee recognition words. You can even include a personal note. 
The Tone of the Message
The tone of your message is quite important when appreciating your employees. You must think about it as much as you pondered the features of the adjustable standing desk or office ergonomic chair model you bought for them.
Ensure you are precise and direct with what you want to say and to whom you are saying it. The aim is to form a bond with the employees while maintaining the formal business tone. You do not want to give the wrong idea by coming off too casually. 
Personalization
You can add a small, personalized touch to the appreciation note to the employee and employee recognition words, as it can be a nice add-on. You may also wish to include a personalized gift such as a pen or cup with the employee's name engraved in or on it. 
Example of Words of Appreciation and Praise from Business Owners, Employers, or Managers
When was the last time you offered a word of praise for an employee? If you cannot remember, then it is time to seriously start making an active effort to express words of appreciation for employees. To express appreciation, encouragement, and gratitude to them, here are 28 top examples of employee recognition words you can use:
Having you on our team made such a huge difference.

Thank you for always speaking up in team meetings and discussions and providing such a unique perspective.

Thank you for always bringing a smile to the faces of everyone on the team. It boosted our spirits when we needed it the most. 

Keep up the great work (insert employee's name)

Your work ethic speaks for itself.

I cannot imagine what the team would have been like without you onboard.

You are so great to work with!

You are awesome (insert employee's name)!

We appreciate all the hard work, talent, and loyalty you have brought to the team. 

I know I have been busy, but I just had to let you know how great of an employee you are.

You are an invaluable team member.

You are incredibly creative (insert employee's name)

Amazing work on this project. Thank you for your contribution.

You are one of the most reliable employees I have ever worked with. 

Those were some fantastic ideas you came up with. I am glad you are on my team. 

Wow! Nice work on this (inserts employee's name).

It was your dedication (insert employee's name) that contributed to our success. Thank you for inspiring and motivating us!

You are always thinking of new and different ways of approaching issues. Your unique perspective is a tremendous asset to our team. 

An employee's hard work is what fuels the

supportive organizational culture. Thanks for adding extra miles to ours. 

(insert employee's name), your attention to detail is what makes you so unique. Keep up the good work!

The hard work you put in is admirable, and it guarantees the continuing successful relationship between us. 

Words fall short in praising you for all you have done for the organization. However, this is not going to stop me from expressing how precious you have become to us. Thank you!

You have displayed some very commendable skills that we appreciate tremendously. Keep up the great work and keep progressing!

It gives me immense pride and satisfaction to tell everyone how great of a team member you are (insert employees' names). Your detailed approach and diligence have set the benchmark for the remainder of the workforce. Cheers!

The customer was delighted with the service you provided (insert employee's names). Well done Team!

You are such an out-of-the-box thinker. Glad to have you on the team. 

It is rare when you come across people who are so trustworthy and dedicated. Your efforts have not gone unnoticed.

Thanks for bringing your tactical skills to the table. This helped to advance the goals and objectives of the entire team. Salud!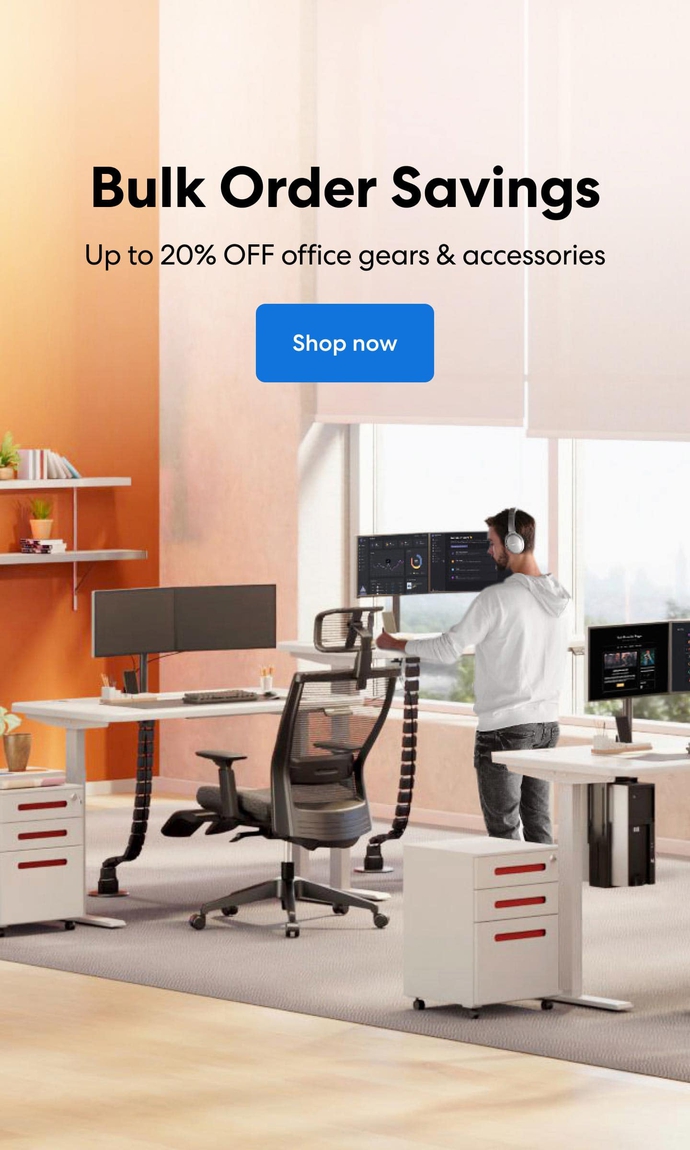 Subcribe newsletter and get $100 OFF.
Receive product updates, special offers, ergo tips, and inspiration form our team.