Have you ever come home from work with a sore back or been unbelievably tired? When buying a chair, people often don't put much thought or effort into this. That is your first mistake! In 2022 you should not still be using a traditional office chair. 
A mesh office desk chair that incorporates ergonomics is the only option. We live in a world where things are constantly evolving, including our office equipment. Chairs that were once made just for sitting have now incorporated properties to improve your overall health and well-being, increase comfort, and add a touch of style to your work environment. 
This article will discuss the best mesh ergonomic chair options for you to choose from. 
What is an Ergonomic Chair?
Ergonomic chairs are adjustable seats that are associated with increased health and wellness benefits. These products adjust to the desires of the user to provide a comfortable and serene working environment. The features that one of these customizable chairs have to include:
Adjustable seat height
Adaptable chair depth and seat pan
The ability to have your legs perpendicular to the ground so that there is less pressure placed on your hips.
Adjustable arm height and width
Adjustable tilt tension and lock
What is a Mesh Executive Office Chair?
Why is it important to have a mesh chair? You may be wondering why there are so many different criteria to consider when you just need to purchase a chair. This is important because you spend most of your time in an office, and you need to ensure that it is contributing positively to your health and mood.
A mesh office chair is beneficial because it is breathable and adaptable—the material molds to the shape of your spine to provide maximum support to your back. The material also allows for a good flow of air. This prevents you from overheating and sweating, which often impacts your performance negatively without you noticing.
There are other material chair options that are popular, such as leather. When deciding on what material chair you would like, you need to consider the pros and cons of each material. 
Top 3 Mesh Office Desk Chair of 2022
These types of office chairs are becoming increasingly popular; therefore, the demand is rising as well. There are so many different options and brands to choose from. We have compiled a list of what we believe the best candidates are.
There are many different mesh chairs available. There is definitely one out there that is suitable for your exact needs. Our top three picks are discussed in further detail below.
1. Autonomous ErgoChair 2
This ergonomic chair is designed to eliminate lower back pain. It is a customizable chair that offers both style and comfort. There is an Italian-designed tilt function. This feature allows you to adjust your ErgoChair 2 seat so that you can achieve maximum productivity and support.
Other characteristics include a flexible lumbar support system. This patented lumbar support provides complete adjustability to ensure that you have full control over each modifiable factor's position and tension. The height, headrest, tilt function and arm width, and height can all be adjusted to your desires.
Autonomous ErgoChair 2
ErgoChair 2 is fully adjustable
Top-quality materials are used to ensure maximum comfort and style
There is a mesh backing. This backing is breathable and contours to your back shape
This is an expensive chair
It is something you need to be prepared to invest in the ErgoChair 2.
2. Autonomous Kinn Office Chair
The Kinn Chair is regarded as one of the best mesh office desk chairs on the market. This mesh back desk chair has a unique design and a fishbone structure. It has been designed with advanced TPE materials that focus on supporting your back and keeping you upright.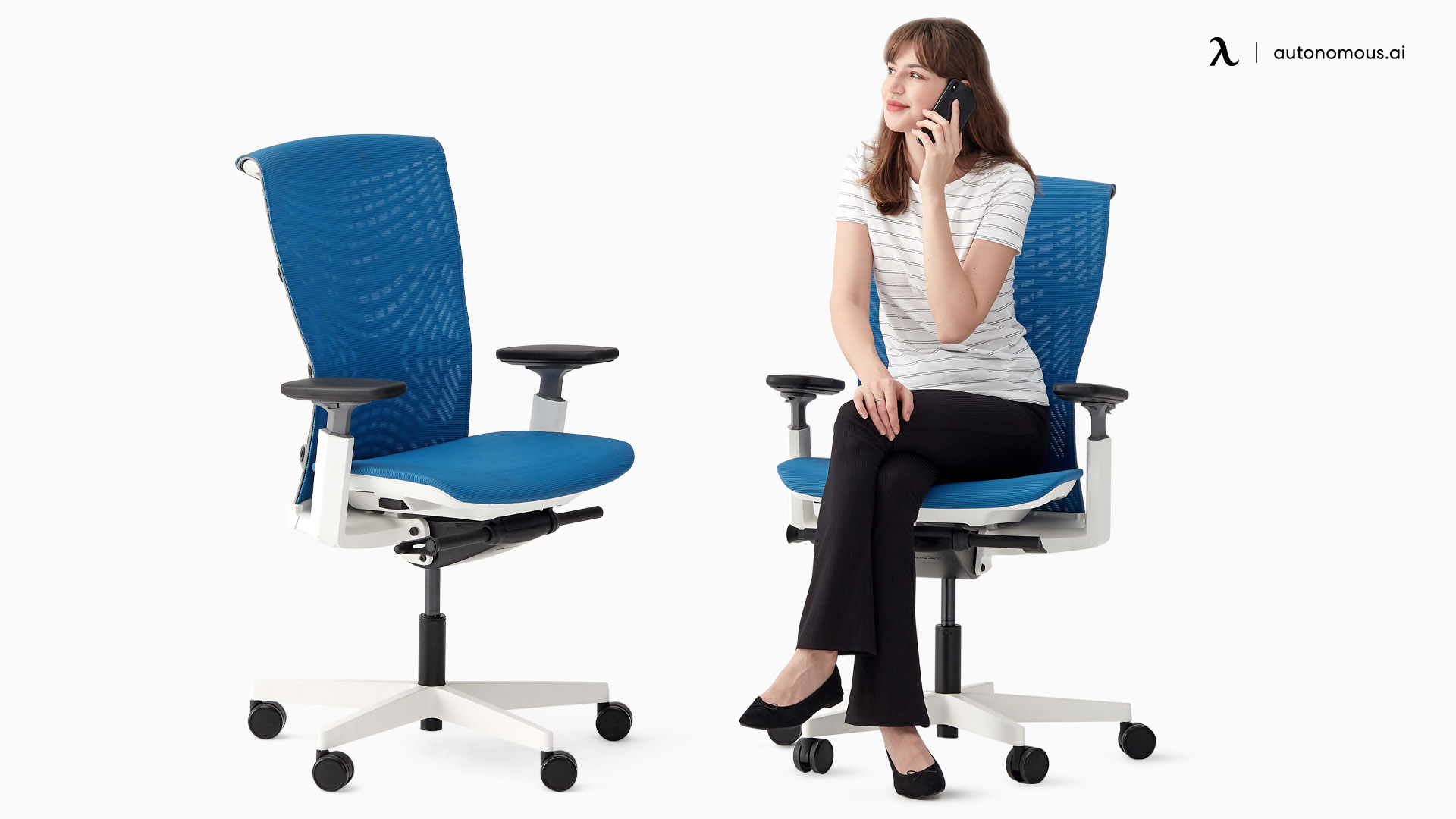 Autonomous Kinn Office Chair
Kinn chair has a highly sophisticated design
It provides various health benefits
This seat supports correct posture and protects your spine
This chair has various customizable features
It is an expensive product
With that being said, it is important to remember that this is a long-term investment. You are not going to have to replace this chair anytime soon.
3. Autonomous MyoChair
This specific product offers a combination of affordability, comfort, and health benefits.  This unique chair offers a footrest, which many other office chairs do not, and it has all the features that an effective ergonomic office chair should. This is the perfect well-rounded reclining chair.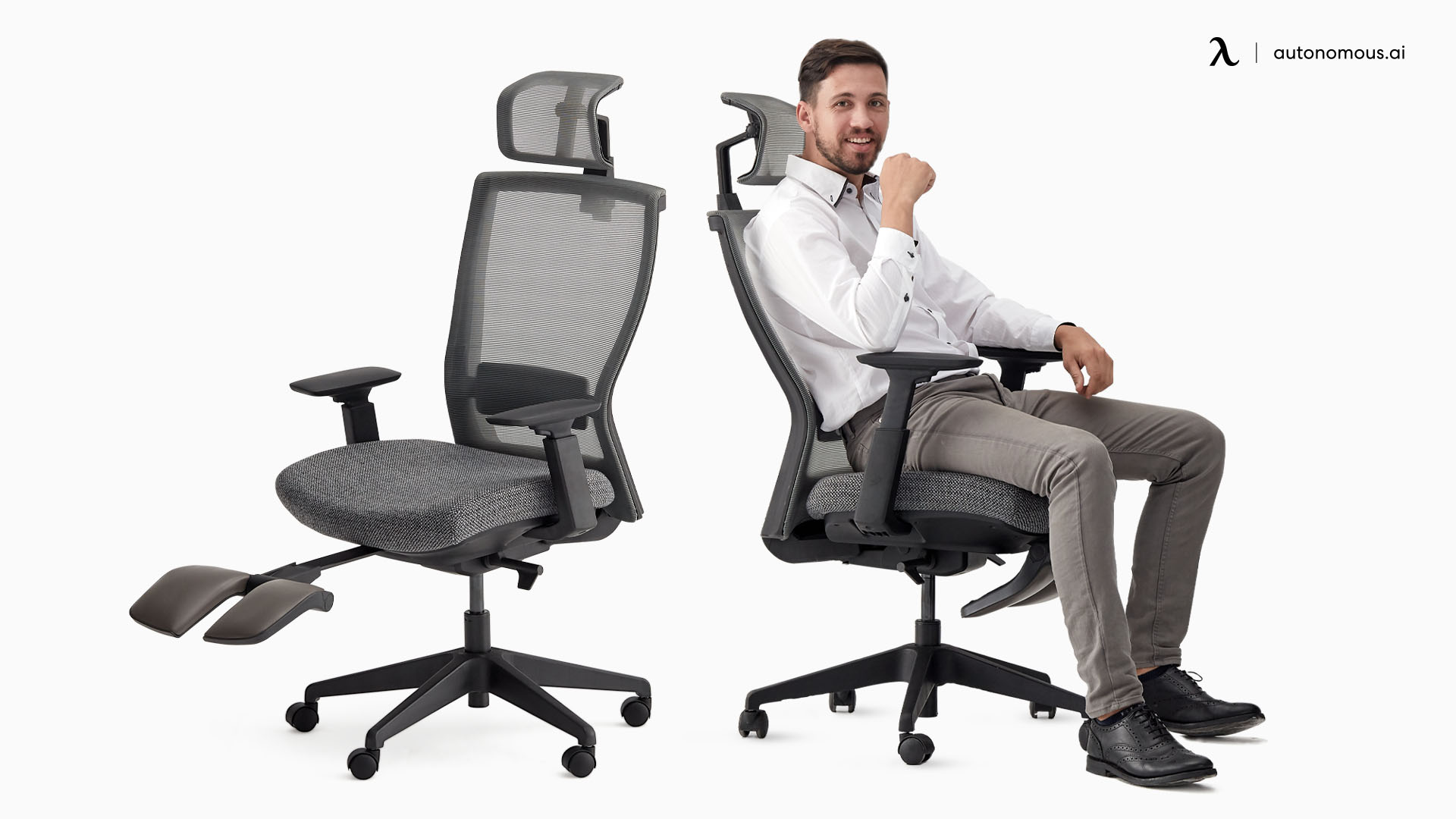 It has everything you could possibly need in a comfortable mesh chair.
Autonomous MyoChair
There is a full support structure.
The MyoChair has an auto-balance characteristic.
It is an adjustable chair
Lumbar support is provided
It has a footrest
This chair is a more affordable ergonomic chair
There are certain angles that cannot be changed
The Final Verdict
There is a wide range of options when it comes to choosing an office chair. There are various factors to consider as to which materials you want the chair to be made of and what features you are looking for. This is a growing market that does not lack variety. What is your ideal chair?
It is time to increase your office productivity in 2022. With a new office chair, you are bound to be an employee of the month and remember why you started your job in the first place.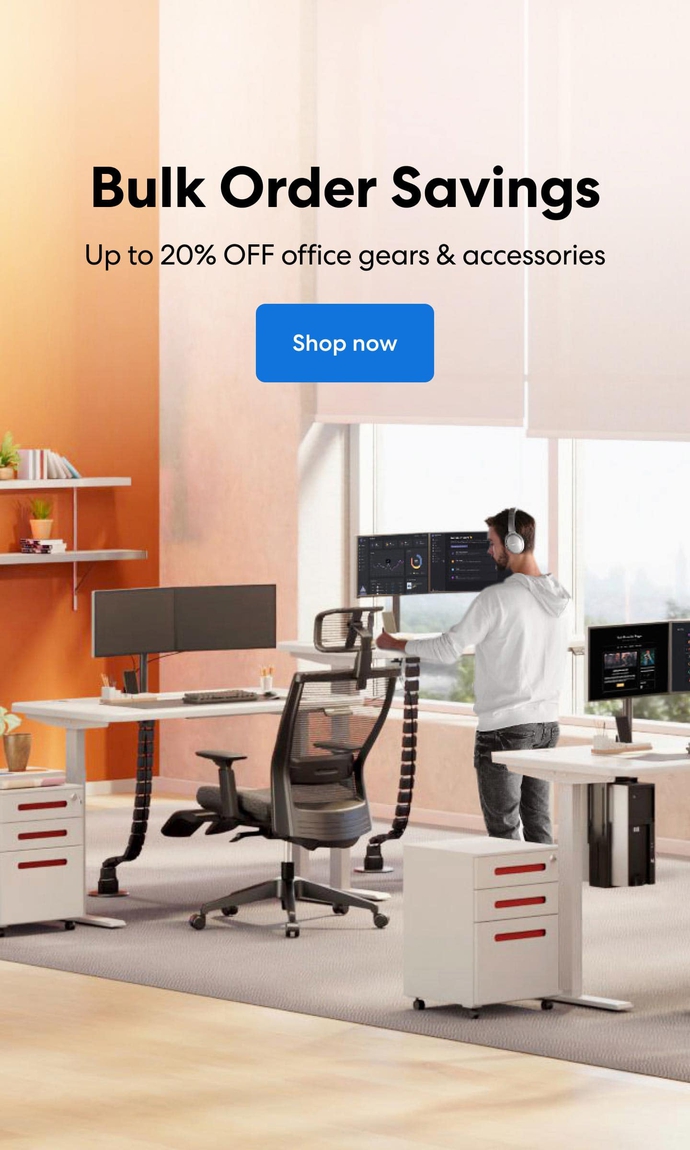 Subcribe newsletter and get $100 OFF.
Receive product updates, special offers, ergo tips, and inspiration form our team.