They are both stylish and comfortable, making them the best option whether you are furnishing a drawing room or a guest room. In other words, you should consider how often you intend to use a comfortable sleeper sofa before purchasing one. The sofa should be sturdy, have a robust operating system, and have a comfortable mattress if you plan to use it daily. A futon in a playroom or kid's room is a great idea. Lightweight and comfortable, they are great for traveling.
It is possible to convert the best comfortable sleeper sofa into beds when necessary because they are designed in such a way. There is an inbuilt small comfortable sleeper sofa that can also serve as a bed. Beds are made from these pieces by converting them into beds and placing an appropriate mattress on top.
Because these are designed to serve two purposes, they are a bit more expensive than standard sofas. Sometimes we need a larger and more comfortable bed, but we lack the space to keep a full-sized bed. A sofa that doubles as a bed can be an excellent choice in such a situation.
Benefits of a Sleeper Sofa in an Office
Dual-purpose design
You can still accommodate guests overnight without a spare room if you have a sleeper sofa. When your friends and family arrive, fold the bed out of the way in your living room. Create a craft room, workspace, or even that dream workout room in your spare room if you have one!
Comfortable naps
A futon or air mattress is a common sleeping arrangement; most of us have tossed and turned during the night. In contrast to blow-up beds and other alternatives, our sleeper sofas have comfortable mattresses. It is great to wake up feeling refreshed each morning when loved ones stay over the weekend.
Many upholstery options
There may be fewer sleeper sofas on the market than traditional couches, but that doesn't mean they're not as varied. No matter what material you prefer, whether microfiber is soft and versatile or velvet is plush and elegant, you can find a sleeper sofa you'll love.
Which is The Most Comfortable Sleeper Sofa?
A comfortable sleeper sofa for small spaces is a piece of furniture that features a collapsible bed frame inside a sofa. When you fold it up, most comfortable small sleeper sofa sets resemble a normal couch, yet underneath the cushions of the couch, the seat is a mattress (pull-out) that spreads to accommodate overnight guests.
The mattresses on sofa beds are usually collapsible and come up with a skinny innerspring structure that gets folded up when one retracts the bed. Pulling out some sofa beds exposes an inflated air mattress when the bed is pulled out. Using an air mattress may be more durable over time, as collapsible innerspring cushioning can wear out over time.
1. DVG VIFAH SIGNATURE Italian quality 76-inch Mid-century design
In addition to comfortable seating for three adults, the seat can support 900 pounds of weight; foam cushions are wrapped in polyester fabric to provide a modern aesthetic. Designed with FSC Pinewood for the inner frame and Oak legs for support, this frame has a natural strength due to its natural construction.
Designed with durable, easy-to-clean, and long-lasting fabric, the modern 76-inch sofa is durable, easy to clean, and long-lasting. There is a smaller 72-inch sofa with a back cushion too.
2. VIFAH SIGNATURE 82-inch Italian design sofa
This sofa features clean lines, smooth upholstery, and thin splayed legs, making it a good match for contemporary decor. This set's minimalistic but refined structure emphasizes comfort and functionality with a simplistic design.
This seat cushion is made of premium fabric that has a long lifespan and is easy to clean. This 82-inch fabric sofa enhances your interior design and provides a smooth, impeccably textured surface and plush seating for a comfortable sitting experience. The frame is made from FSC Pinewood, padded with supportive foam, and covered with durable Polyester fabric; the legs are matte black with steel feet.
3. VIFAH SIGNATURE 82-inch Italian design premium fabric sofa with throw pillows
You can go austere with this archetypal silhouette with a supportive seat, throw pillows, and no-fuss fabric. The new nap corner of your dreams is here! Additionally, this sofa provides a smooth, immaculate texture and plush seating, making it a great addition to any setting.
The beautiful tapered black metal enhances the modern contemporary design and sturdy construction of the legs. FSC New Zealand Pinewood is used for the inner frame to ensure extra durability. The fabric is made of premium quality for easy cleanup and long-lasting wear.
Autonomous Employee Purchase Program
Although many people mistake sleeper sofas for sofa beds, they are two different things. There are many similarities between sofa beds and futons. There is no traditional mattress on this furniture, which forms a flatbed. On the other hand, a sleeper sofa includes a mattress that's buried beneath the frame but can be easily unfolded or folded as needed.

It is important to consider the size and price of one before buying one for your office. Considering how your sleep sofa will be used should be one of your primary considerations before buying one from our Autonomous employee purchase program. What are these main uses, and will they match your ergonomic chair? Will it mainly be used for overnight adventures? Perhaps you are planning to use it as an extra bedroom for someone in your family.
The room size, doorway, modern ergonomic chair, and hall passages should be measured before purchasing a sleeper sofa. The best option if you have a small room is probably a twin-size sleeper sofa that can sleep just one person and matches your reclining ergonomic chair. Approximately 70 square feet is the minimum size for a bedroom.
Video ads for product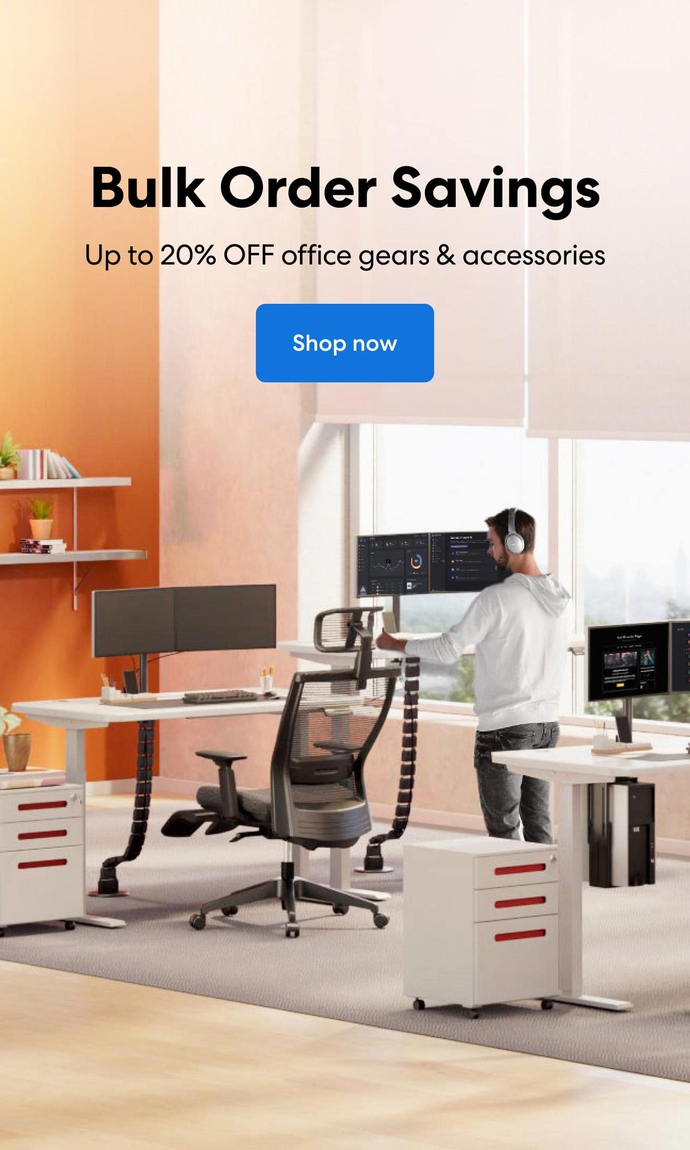 Subcribe newsletter and get $100 OFF.
Receive product updates, special offers, ergo tips, and inspiration form our team.