Smart Products
Top Chairs for Teen Study Groups: Collaborative and Functional

Autonomous
|
Jul 25, 2023
250 Views
Did you know that teenagers spend an average of seven hours a day sitting? As they transition from children to young adults, they also transition from colorful plastic seats to more functional, supportive chairs for teens. 
A large part of their sitting hours is dedicated to studying. Therefore, it's essential to choose an ergonomic chair for more comfort, health, and academic performance. 
This isn't just about finding some chairs for teens. It's about getting the right chair that promotes good posture, reduces the risk of back and neck pain, and contributes positively to their study environment. Having a comfortable seat becomes even more crucial in a teenager's room, where there are plenty of distractions. 
In this article, you'll learn about the benefits of collaborative study groups, the characteristics to look for in teen study group chairs, and detailed reviews of some of the best options available. Prepare to explore how the correct chairs for a teens' room can elevate the learning experience. 
Five Benefits of Collaborative Study Groups
Teenagers often choose to study in groups because it is an effective learning method. When equipped with the right environment and resources, such as a comfortable teen desk chair, these groups offer many benefits that can enhance a kid's academic journey. Here are some of the key benefits: 
Improved understanding: By discussing and explaining concepts to each other, teens can solidify their knowledge and find new ways to approach problems. It's a win-win situation. Even the teen explaining the concept reinforces their learning.
Developing social skills: Beyond academics, study groups are a platform for social interaction. These interactions help teens improve their communication, teamwork, and conflict-resolution skills. In these cases, chairs for teenagers aren't just for studying. They're also for chatting, laughing, and forming bonds.
Motivation and support: Studying alone can be monotonous and demotivating. However, in a study group, teens can motivate each other, share stresses, and find solutions together. This social support can significantly boost a teen's morale and motivation.
Learning time management: With a study schedule in place, teenagers can learn valuable time management skills. They realize the importance of being punctual and respecting others' time, which is crucial in adulthood.
Better resources: Each teen brings their own study materials to the group, creating a wealth of resources. Moreover, this sharing culture can expose them to different perspectives and learning methods. 
In essence, every teenage room chair is not just a normal stool. It's an opportunity for academic growth and bonding between their friends.
The Role of Ergonomics in Study Spaces
Ergonomics plays a crucial role in designing study spaces for teenagers. It is about creating a safe and comfortable environment that accommodates the person, not forcing them to fit the environment. 
By choosing ergonomic chairs for teens, they can reduce their risk of experiencing discomfort and concentrate better on their studies. This is because an ergonomic chair supports the body's natural position and encourages good posture. 
Moreover, a chair with adjustable seat height allows the teen's feet to rest flat on the floor, reducing strain on their legs. A chair with an adjustable backrest provides necessary support to the spine, reducing the risk of back pain. 
Having ergonomic chairs for teenagers in a study space can help promote healthy studying habits and improve their focus and productivity. 
Remember, the teenage room chair is not just a piece of furniture. It's a tool that can shape a teen's studying experience and impact their overall well-being.
Five Characteristics of Chairs for Teen Study Groups
Choosing suitable chairs for teens for study groups involves more than picking the coolest design. It's about ensuring that the stool meets specific functional and comfort characteristics that can enhance the study experience. Here are some essential features to look for: 
Comfort: A chair for a teen should have a comfortable seat cushion and backrest to support long study hours. Convenience is crucial to prevent discomfort and distraction.
Adjustability: Teenagers grow rapidly, and their chairs should be able to grow with them. Look for stools with adjustable heights and backrest angles to cater to a teen's changing size and shape.
Durability: Teen study chairs should be sturdy and durable to withstand regular use. A stool with robust material and solid construction will be a reliable partner throughout their teen years.
Space-friendly: It's crucial to consider the dimensions of a desk chair with no wheels, mainly when a study group is gathering in a limited space. Opting for a compact chair that doesn't overcrowd the area is a wise decision.
Aesthetics: Lastly, the look of the teenager chair matters too. A seat with a design and color that appeals to the teen can make the study experience more enjoyable. 
Ultimately, a suitable stool can create an environment conducive to learning, providing both physical comfort and emotional satisfaction.
The 5 Best Chairs for Teens in 2023
Navigating the vast chairs for teens market can be overwhelming, especially with the wide variety of designs, materials, and prices. However, these stools emerge as a top choice when it comes to the perfect blend of ergonomics, durability, and style. 
Let's dive into detailed reviews of some of the best models to understand why these units are an ideal option for teens and study groups. 
1. Autonomous ErgoChair Pro
The Autonomous Pro model is not just an ergonomic office chair. It's a tool that contributes to your well-being while studying. Moreover, its fully adjustable features allow you to tailor it to your body's unique requirements, eliminating pain and increasing mobility. 
With a weight capacity of up to 300 lbs. and an adjustable seat tilt that helps strengthen your core, this chair is a testament to how design and ergonomics can combine to ensure a comfortable and productive studying experience.
Furthermore, the woven mesh backrest ensures that you stay cool, regardless of how long you sit, making it a perfect teenager chair for those intense exam preps. 
This model also combats fatigue by moving the back and seat in tandem at a 2:1 ratio, allowing you to stretch without straining your legs or lower back. 
2. Autonomous ErgoChair Plus 
The Autonomous ErgoChair Plus is a remarkable piece of design that enables you to experience comfort and freedom in ways you've never thought possible. With this model, you're getting the best ergonomic chair and a customizable seat that adapts to your unique needs. 
One of the standout features of this chair is its frameless back design. This feature allows for complete freedom of movement so that you can stretch, twist, and lean without any limitations. 
Furthermore, the adaptive spinal support system is impressive. The chair adapts to the shape of your spine, giving proper support to your lumbar region. As a result, you can sit for longer periods without experiencing any discomfort. 
Choosing the ErgoChair Plus as your teenage room chair is an intelligent decision. It's made from earth-friendly, durable TPE, ensuring longevity while caring for the environment. Plus, its cooling naked TPE or breathable mesh option ensures you're comfortable no matter how long your study session lasts. 
3. Autonomous ErgoChair Core
The Autonomous Core model is the embodiment of comfort and health, designed for those who spend long hours sitting, making it the perfect computer office chair. 
It is loaded with features that are tailor-fit to your sitting style. You can personalize your seating experience with adjustable height, seat pan, armrests, lumbar support, and back recline.
One of the ErgoChair Core's standout features is the weight-activated mechanism, providing up to 24 degrees of recline that respond to your body weight. 
This feature ensures that your spine remains stable and that there's no unnecessary strain on your shoulders, arms, or back, no matter how you sit. 
Additionally, the core model is among the top chairs for teenagers and offers a breathable mesh back, keeping you cool and contours your body for even weight distribution. 
4. Autonomous ErgoChair Recline
Next, we have this fantastic recliner desk chair designed for both work and relaxation. This stool is not just about sitting. It's also about moving with ease and comfort. 
The ErgoChair Recline is packed with features such as adjustable height, armrests, lumbar support, and recline, all designed to provide maximum comfort in every position. 
Moreover, the unique weight-activated mechanism offers up to 24 degrees of recline that respond to your body weight, ensuring your spine remains stable and your shoulders, neck, arms, and back are free from strain. 
Furthermore, its breathable mesh back, designed for maximum airflow and strength, contours your body for even pressure and weight distribution. 
If you're looking for the best chairs for a teens' room, then you might want to consider the ErgoChair Recline as the ideal stool. It ensures good posture, whether sitting upright or reclining back. Truly, this chair makes comfort easy, meeting the demands of work, rest, and everything in between. 
5. Autonomous ErgoStool
The Autonomous ErgoStool offers a refreshing twist on seating, making it an excellent choice for teens seeking an alternative to traditional stools. It promotes dynamic sitting, which allows you to frequently change your posture to enhance your back and core strength. 
By promoting movement even while seated, the chair helps boost energy levels and ensures an active sitting experience. Also, with its unique design, the ErgoStool proves to be an ideal option for teens looking for a chair that goes beyond the ordinary, providing both comfort and physical engagement.
Furthermore, the ergonomic sloped seat ensures you're comfortable while promoting healthy blood circulation in your lower body. With its capacity to support up to 270 lbs., the ErgoStool adds a fun, playful touch to your seating experience. 
Benefits of Bulk Purchasing for Teen Room Chairs with Autonomous
While picking the right teenager chair is important, getting a good deal on it is also essential, especially if you're buying multiple units for a study group. That's where Autonomous comes in, offering appealing benefits for bulk purchases. 
Firstly, Autonomous ensures that its heavy-duty office chairs are always in-stock, letting you maintain a sufficient supply for your teens' room. You can avoid expensive stockouts and ensure consistent availability. 
Moreover, you can enjoy flexible shipping, choosing a delivery date that suits you best. This flexibility ensures you receive your chairs when you need them, avoiding unnecessary storage hassles. 
Bulk purchases also come with free bonus products, adding more value to your investment. Additionally, if you're placing an order of 10 units or more within California, you'll have access to the company's assembly service, which applies to Autonomous SmartDesks and ErgoChairs. This convenience saves you the time and effort of assembly, providing a hassle-free experience. 
However, keep in mind some conditions apply to bulk orders. The minimum quantity for bulk pricing is two units, return and cancellation policies for bulk orders vary from regular purchases, and discounts or store credits can't be applied to bulk orders. Lastly, shipping for bulk orders will be through LTL freight.
With Autonomous, getting chairs for a teens' room can be as simple as a few clicks without compromising on quality, comfort, or budget.
Wrapping Up
When it comes to the diverse world of seating solutions, the chairs for teens we've explored can transform any study or gaming nook into a comfortable and stylish corner. 
Make the right choice for your teens' study space and provide them with the best office chair for long hours. With Autonomous, you can create a study area that fosters academic success, promotes healthy habits, and ensures that teens can study comfortably and productively for hours on end.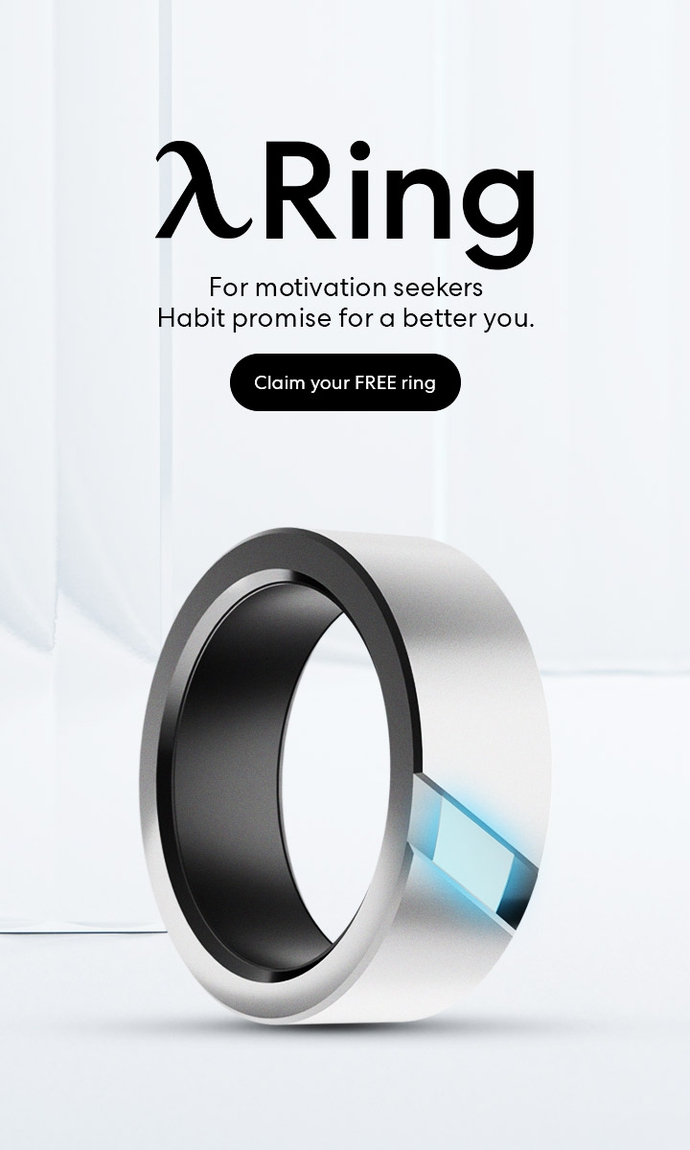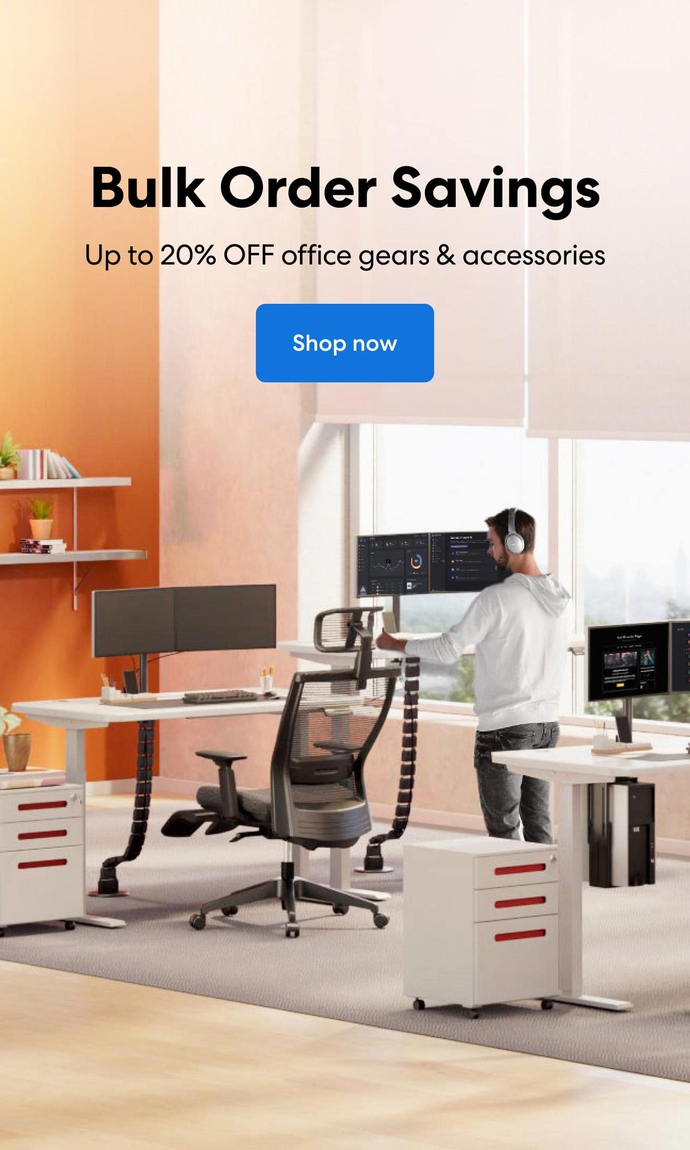 Subcribe newsletter and get $100 OFF.
Receive product updates, special offers, ergo tips, and inspiration form our team.