Smart Products
Things to Consider When Buying a Computer Chair without Wheels
3,467 Views
Do you also hate the feeling when you slightly scooch over to grab a file and your chair moves to the North Pole? Well, even though good ergonomic chairs come with locked wheel castors, some office chairs do not give you the freedom of choice not to move. This is where a computer chair without wheels comes in demand.
A cheap desk chair with no wheels has all the reasons to be your favorite product in your home office, but how to find the best budget computer chair that meets all your demands as well? This article will list some of the top reasons to purchase and not to purchase a computer chair without wheels. Moreover, we will also help you choose the best computer desk chair without wheels.
Pros and Cons of Computer Chair without Wheels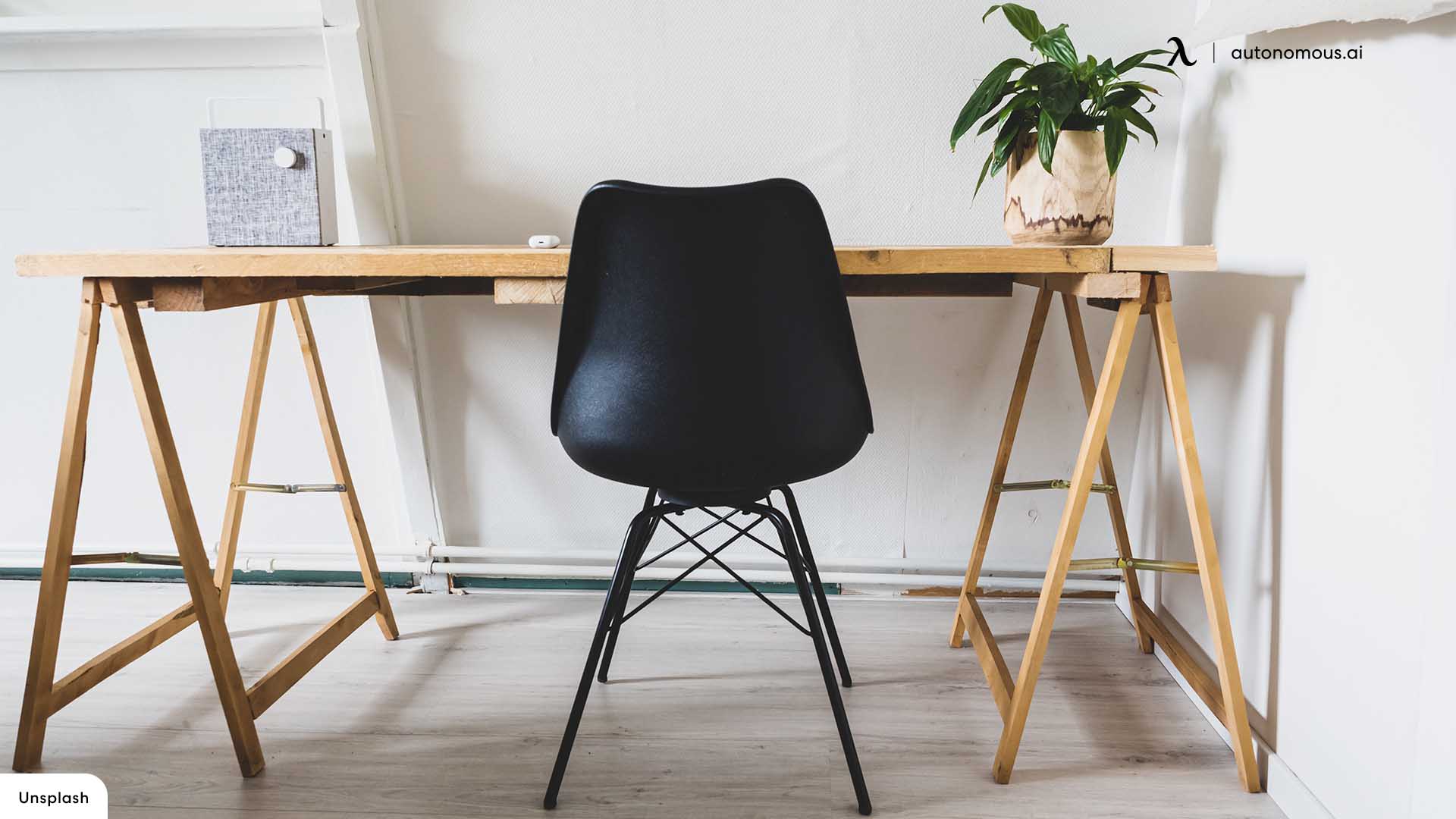 If you buy a comfortable desk chair with no wheels, you might often think you can always invest in a chair caster to get the job done, but can you do otherwise? A chair with wheels cannot work without wheels, and hence you are limited with the option. The decision of buying a chair with or without wheels is just like thinking about whether to buy a computer chair with an armrest – you need to get in the details.
Here are some pros and cons of a computer chair with wheels that you might want to consider before making a choice.
Pros of Office Chair with Wheels
Better Mobility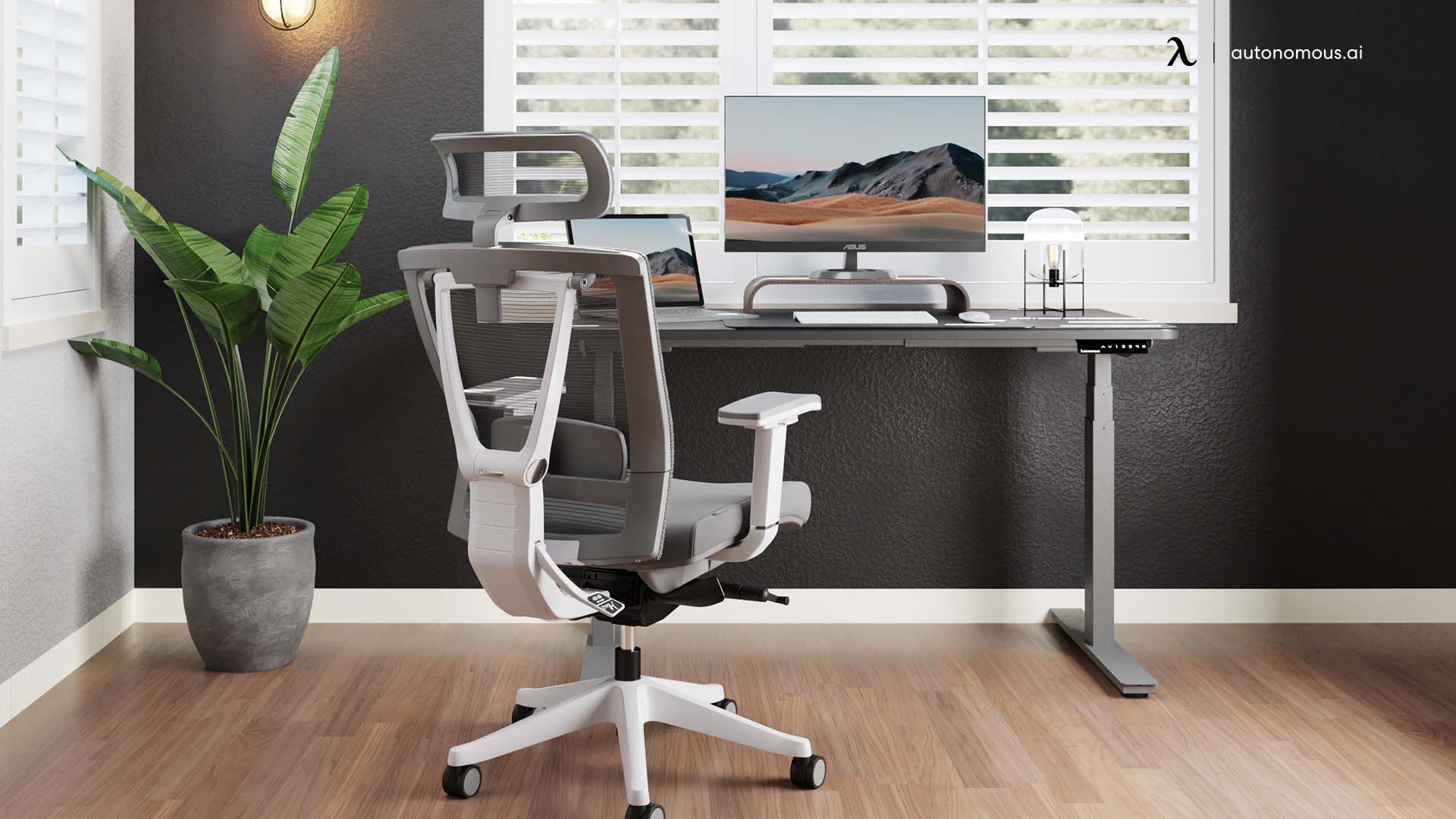 Some people love to stay stuck in the same position while working, whereas some enjoy a little movement once in a while. Wheeled chairs give you the benefit of moving around the desk, especially if you have a corner desk where the work surface is much greater. With a desk chair with wheels, you can also be more active as you don't need to get up each time you need a file from the farther end.
More Options
As we all have seen the majority of office chairs with wheels, it is likely that we can get more options with a wheeled office chair. You can get everything from the most comfortable computer chair to an ergonomic chair available in various colors.
More Features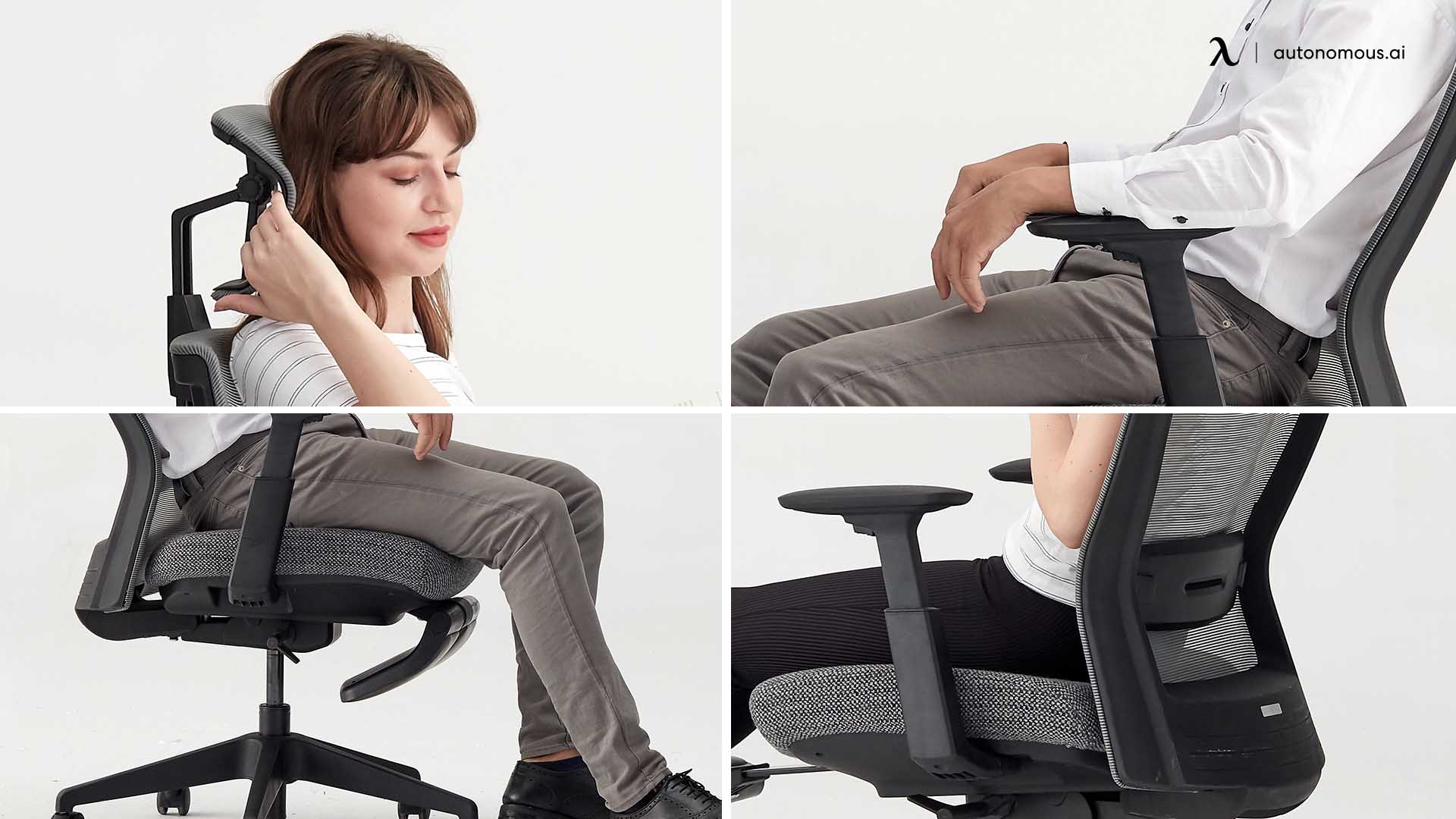 Having wheels is more than a common office chair, but that's not the only thing you get. With a wheeled office chair, you get a perk of better adjustability. Most office chairs that come with wheels allow you to adjust seat height, seat tilt, armrests and headrests. Also, having wheels in a chair is a part of ergonomics, and many ergonomic chairs offer complete adjustability.
Cons of Office Chair with Wheels
Expensive
Office chairs that have wheels as an added accessory are usually more expensive than a chair without wheels. This is because they offer more features and hence the price is increased.
Assembly
These chairs usually come in different parts where you will need to spend some time assembling them. Although most chairs come with easy assembly, some people might not be up for its idea.
Flooring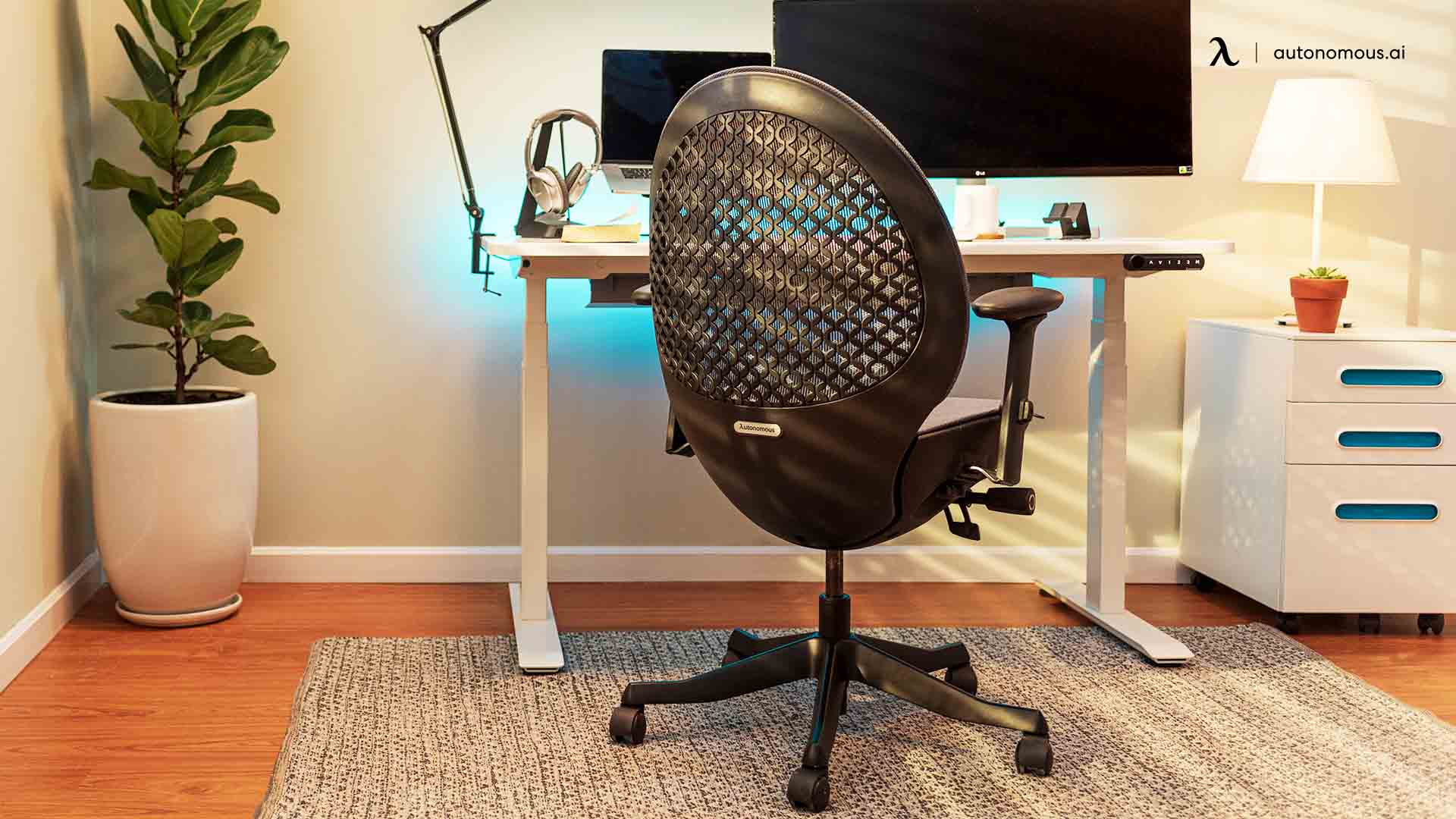 Another major drawback of office chairs with wheels is that they give flooring options. You cannot use them on wooden or hardwood floors, so you might need to get carpet for your home office, which is an added expenditure.
Pros of Office Chair Without wheels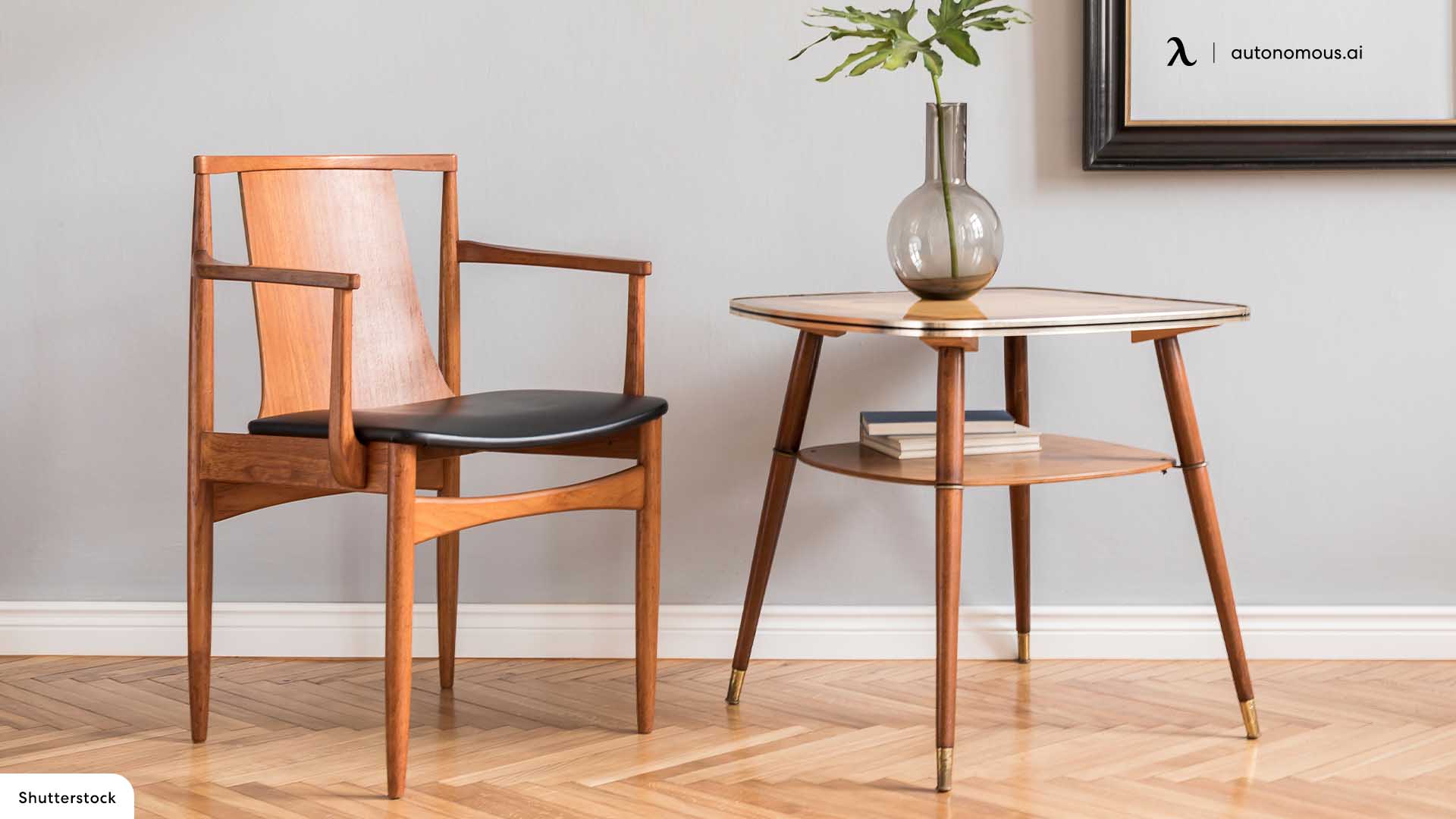 Less Expensive
Since their construction is easier and doesn't require a lot of chair accessories and features, these chairs are less expensive than other options. Hence if you are not planning to spend a handful amount on an office chair, then a chair without wheels is the right choice.
Easy Assembly
With no assembly required, these chairs don't demand extra time.
Aesthetics
Office chairs without wheels look more sophisticated and classy for a modern office than a chair with wheels.
Cons of Office Chair without Wheels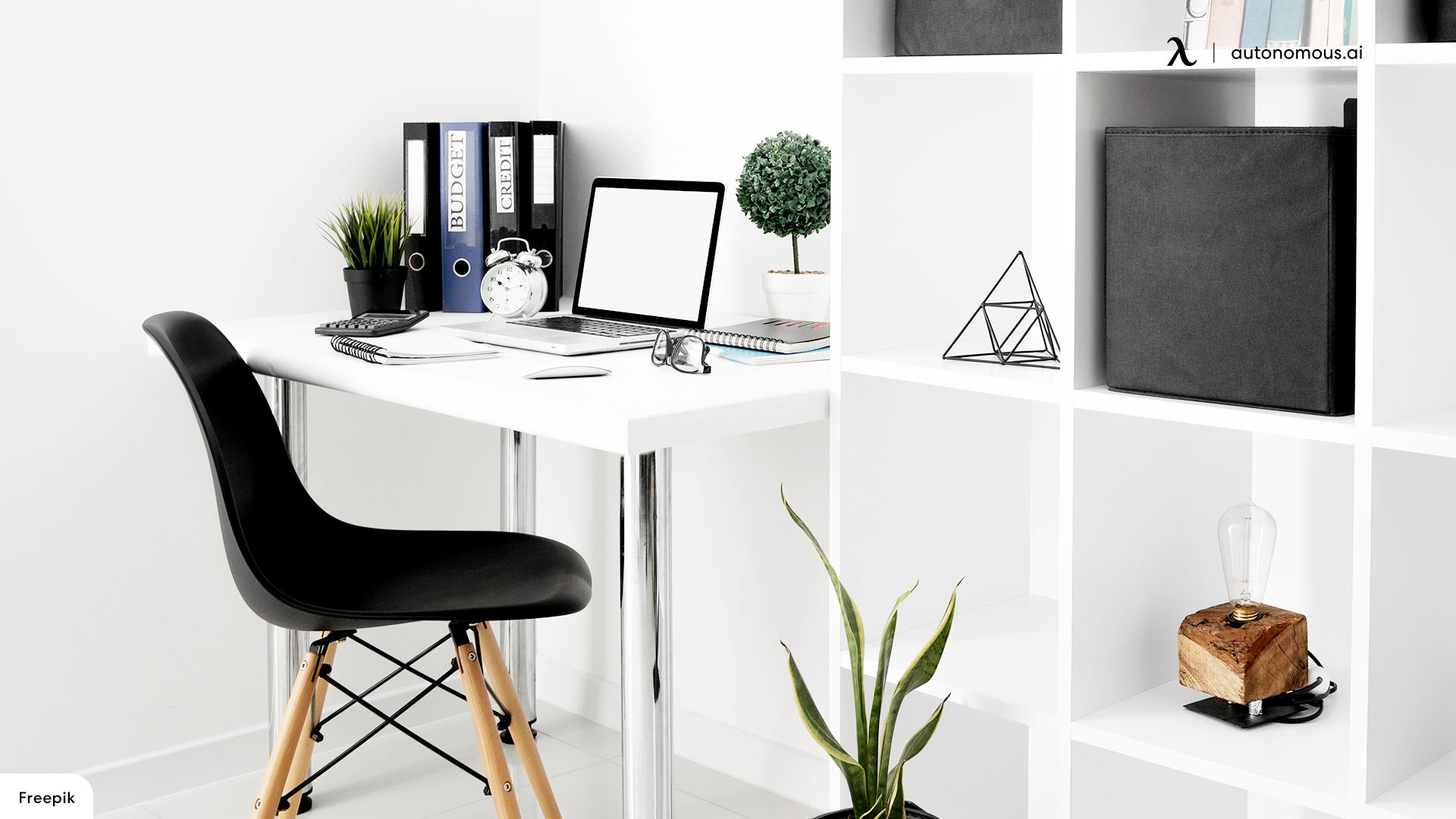 Mobility
As understood, these computer chairs without wheels come without wheels, so you don't get the chance to enjoy mobility. This might be a problem as you cannot stretch to reach a document and get up every time you need something.
Fewer Adjustability
With a simple design and a basic construction mode, these chairs have fewer adjustable features. Such as you won't get many chairs without wheels that have adjustable arms or even an adjustable seat tilt.
How to Choose the Best Computer Chair without Wheels?
When it comes to picking a wheel-less desk chair, most people focus solely on appearances. However, a chair is much more than its appearance. You'll need to consider other characteristics of the chair if you want optimal comfort and support throughout lengthy working hours.
Material
The material and fabric of desk chairs vary widely, but not all of them provide the proper level of comfort and breathability for a productive work environment, unlike a mesh ergonomic office chair. The goal is to choose a material that will last a long time and won't irritate or make you sweat.
Ergonomics
Although you might have gotten the idea that desk chairs without wheels are hardly ergonomic, there are now many versatile options to choose from. Here are some things you can check to know whether or not a chair is ergonomic. The chair should have an adjustable seat height and lumbar support. If the chair has armrests, they should be adjustable to provide the required ergonomics.
Type of Flooring
Although the type of flooring in your office may be the last thing on your mind when selecting a desk chair, it is an essential aspect to consider. Why? Because not all desk chairs are compatible with all types of flooring.
Even though desk chairs without wheels cause less floor damage than rolling casters, they get scratches and scuffs. After all, you'll be shifting back and forth in your desk chair all day.
Avoid chairs with metal legs if your floor isn't scratch-resistant or easy to clean, as they can rust and develop stains and scrapes over time.
Weight Capacity
Weight capacity is an important factor for every office chair, no matter the purpose or type. Hence it would help if you were careful about selecting the right chair for your needs. It is also to be noted that the chair you choose should have a weight allowance a few pounds above your weight limit.
Hey, you have special pricing through your company.
Get exclusive rewards
for your first Autonomous blog subscription.
WRITTEN BYAutonomous
We build office products to help you work smarter.