Smart Products
8 Best Budget Office Chairs for Back Pain and Buying Guide
4,225 Views
The National Institute of Health estimates that individuals in the United States spend well over 8 long hours a day seated due to their sedentary habits. If you are a computer nerd, you are probably well aware of the physical symptoms of spending so much time in an armchair. Lower back discomfort is common, as is muscle weakness.
We also understand that many folks do not have much of an option on the issue. Furthermore, most of those finest desk chairs for lumbar discomfort are costly, so we understand that this is utterly out of reach for the average person's budget. So, how could you discover ergonomic office chairs which can assist you in relieving lower back pain while staying within your budget?
We've compiled a list of the best budget office chairs for back pain to assist you. This article lists a few of our favorite budget-friendly office chairs.

Key Elements to Consider When Buying an Office Chair
Investing in a cheap office chair with lumbar support is a critical decision for you, your company, and your workforce. Selecting a desk chair should not be limited to what appears beautiful or is on sale. Beauty and pricing are important considerations, but if you overlook the other essential factors, you'll quickly regret it. We've compiled our expertise into a list of the best budget office chairs with headrests to examine when purchasing an office chair.
Usage
The first thing you should consider is how you will utilize the seat. Yes, we understand you will be sitting there before you mention it, but when or how long? You may remove a lot of alternatives from your research right away by addressing such easy questions. Furthermore, If you have a staff that shifts or 'hot seats' during the week, a chair that can be modified and personalized is critical since it must be suitable for various body types and sizes.
Adjustability/Adaptability
The most crucial factor to consider when selecting a desk chair is the ability to adapt it to the person's unique body shape. Postural alignment is crucial when it comes to sitting for lengthy periods. As a result, you ought to be content to rest with your feet flat on the ground, your legs horizontal, and your hands at desktop height.
Lumbar Support
A good and affordable office chair for back pain should include customizable lumbar support. It must, however, be adjusted to your body. Otherwise, it may give you additional discomfort. Seek for back and shoulder supports that may be adjusted in elevation or depth. It's also crucial that your seat swivels to allow you to reach various parts of your table without hurting. Furthermore, seats with at least 5 legs can generally roll easily.
Material of the Seat
Although employee health is critical, owning an office or workstation full of unsightly or antiquated furniture may be a nuisance for those who must view it regularly. However, appearances don't matter. The importance of comfort cannot be overstated. The material used to make a desk chair influences its appearance and how it feels to sit on it.
Point of Sale
A chair might promise to relieve back pain and even complete your tasks for you. However, if an unreasonable price tag accompanies it, this is all for waste. Setting a budget with a certain room to maneuver for any additions or unexpected charges from shipment or installations is the answer. A desk chair is far more than a furnishing; buying the correct one may pay for itself by providing a productive workstation, preventing accidents, and withstand the wear and tear of everyday usage in a hectic office setting.
List of the Best Budget Office Chairs for Back Pain
Many office employees are on the lookout for the finest ergonomic office chair to relieve lower back discomfort. Even though most office chair firms claim to include back support, they usually don't. We'll show you a variety of seats at various price ranges so that you may start working more pleasantly no matter how much your budget is.
Best Budget Big and Tall Office Chair
1. Basic Office Chair by FinerCrafts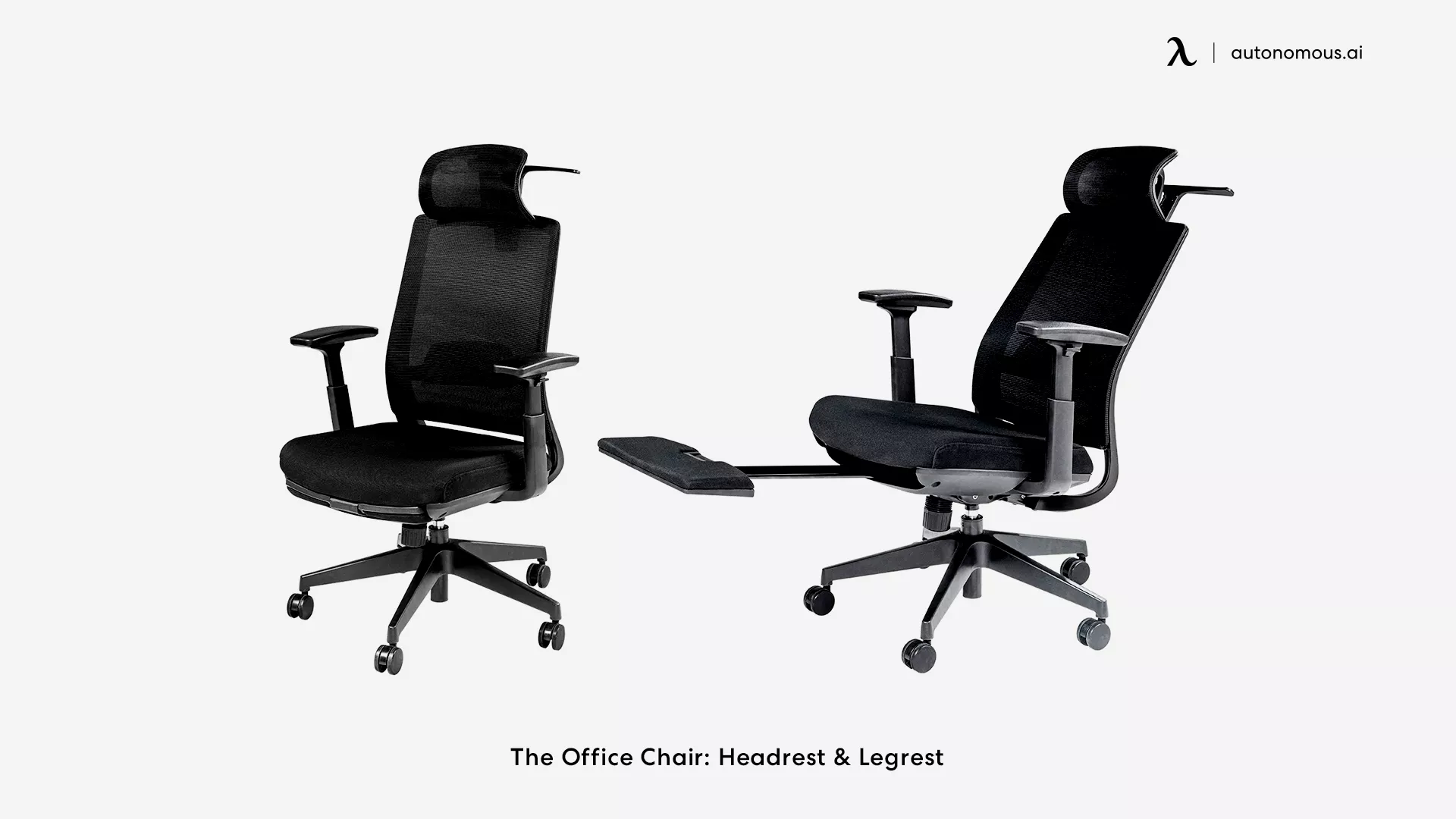 The FinerCrafts ergonomic chair is an ergonomically designed adjustable desk chair from a very well manufacturer that complements all standing workstations. This office chair comes in black and features a mesh seating pan and a backrest, making it more suitable for warm days in the workplace or cubicle. The chair provides just about everything you can need in ergonomics.
2. Ergonomic Chair by KERDOM
Breathable Mesh Cushion: The KERDOM ergonomic mesh chair has four points of assistance (head, back, buttocks, and wrists) and correct lumbar support. You may readily modify the seat elevation, headrest, and lumbar support to suit your needs. It has quiet roller edge wheels that can travel in 360° orientations. It's nice and smooth, and therefore it won't make any noise or damage your floor.
3. Ergonomic Chair by KERDOM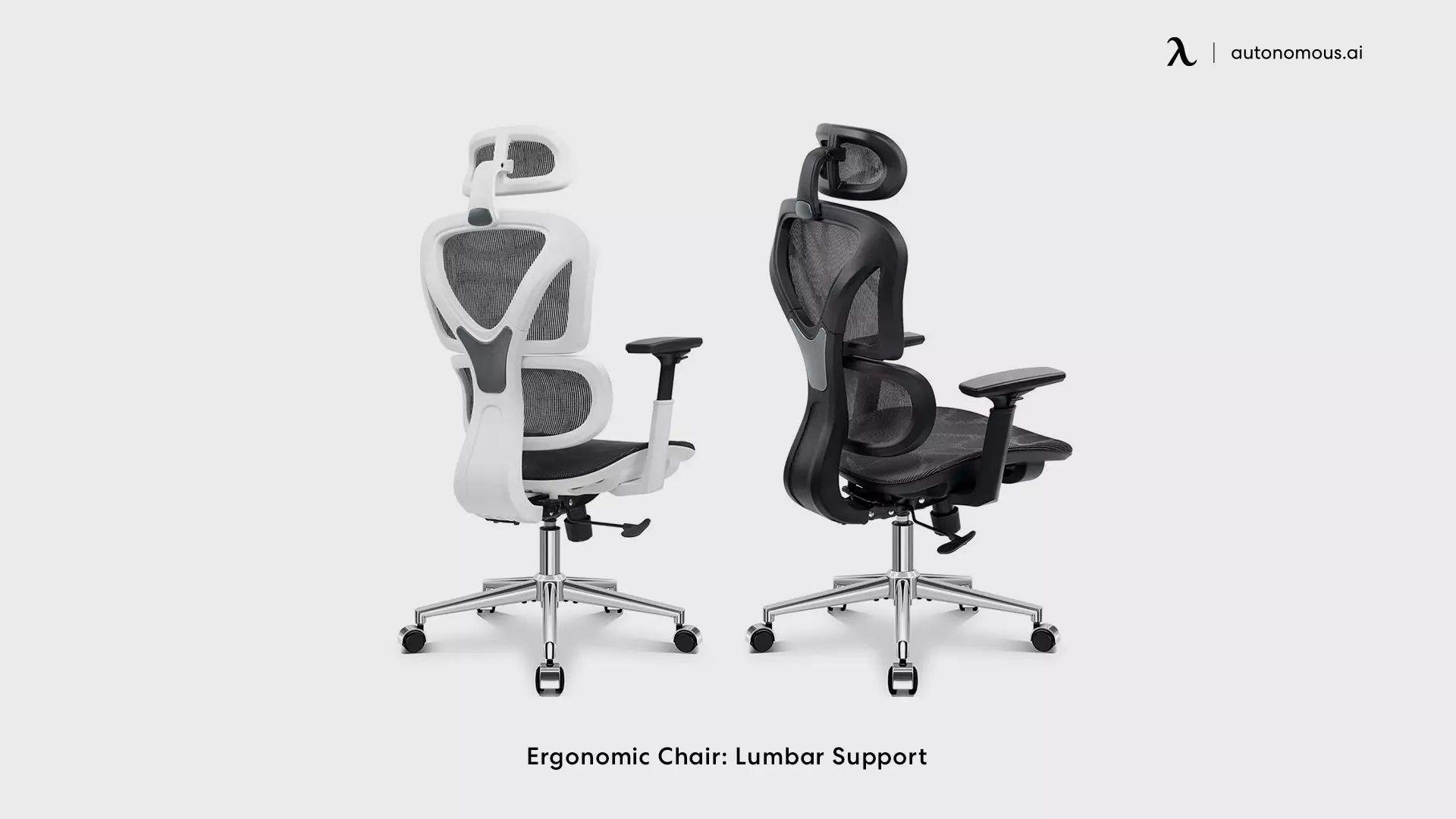 Lumbar Support: The KERDOM ergonomic chair with lumbar support is the ideal seating option for your workstation since it perfectly balances comfort and design. The office chair is intelligently intended to give pleasant back and spinal assistance for your everyday work, reducing spinal strain and tiredness while promoting better sitting posture.
Best Budget Office Chair for Back Pain Under $200
1. KERDOM Breathable Mesh Desk Chair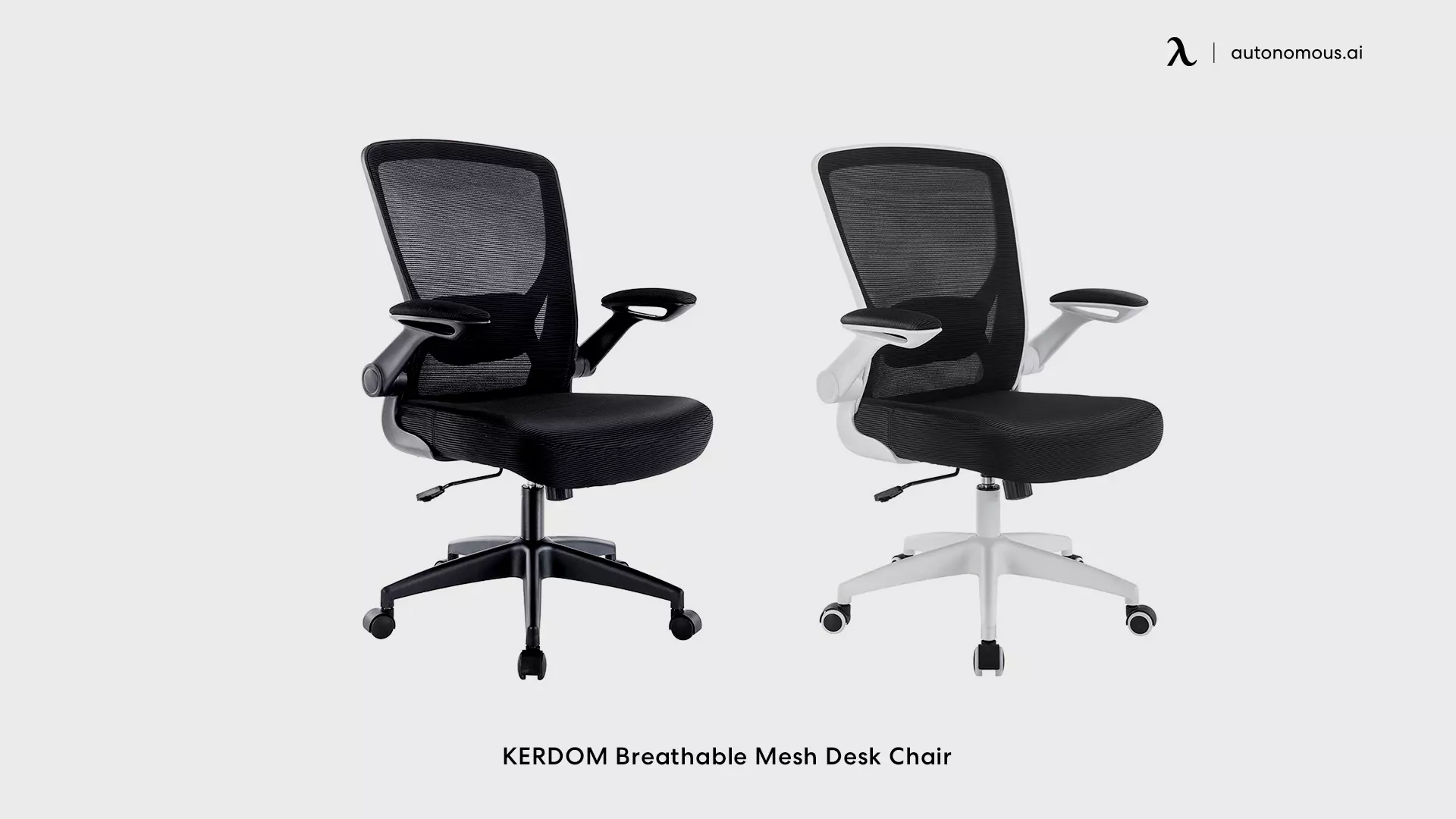 The back of the KERDOM breathable mesh desk chair is scientifically intended to offer you pleasant back and backrest as you work, reducing back pain and tiredness. At the same time, you work and also attempt to improve your seating posture. To promote comfort and ventilation, it comprises a high-resilience cushion and perforated fabric.
2. KERDOM Comfy Swivel Task Chair
The KERDOM comfy swivel task chair has three support zones (back, pelvis, and wrists) and enough waist support. You may modify the chair's height to accommodate a variety of purposes. It has a lot of stability, so it won't fall over even if you're lying down. The backrest and cushioning are both made of breathable materials. A piece of high-quality mesh fabric is employed to make it stable, well-shaped, yet elastic.
3. KERDOM Office Chair
This KERDOM office chair has a high-density, ventilated mesh backrest with extra padding and wide padding to give you the utmost comfortable posture possible. The reinforced explosion-proof chair surface provides increased comfort and double protection.
4. Home Office Ergonomic Mesh Task Chair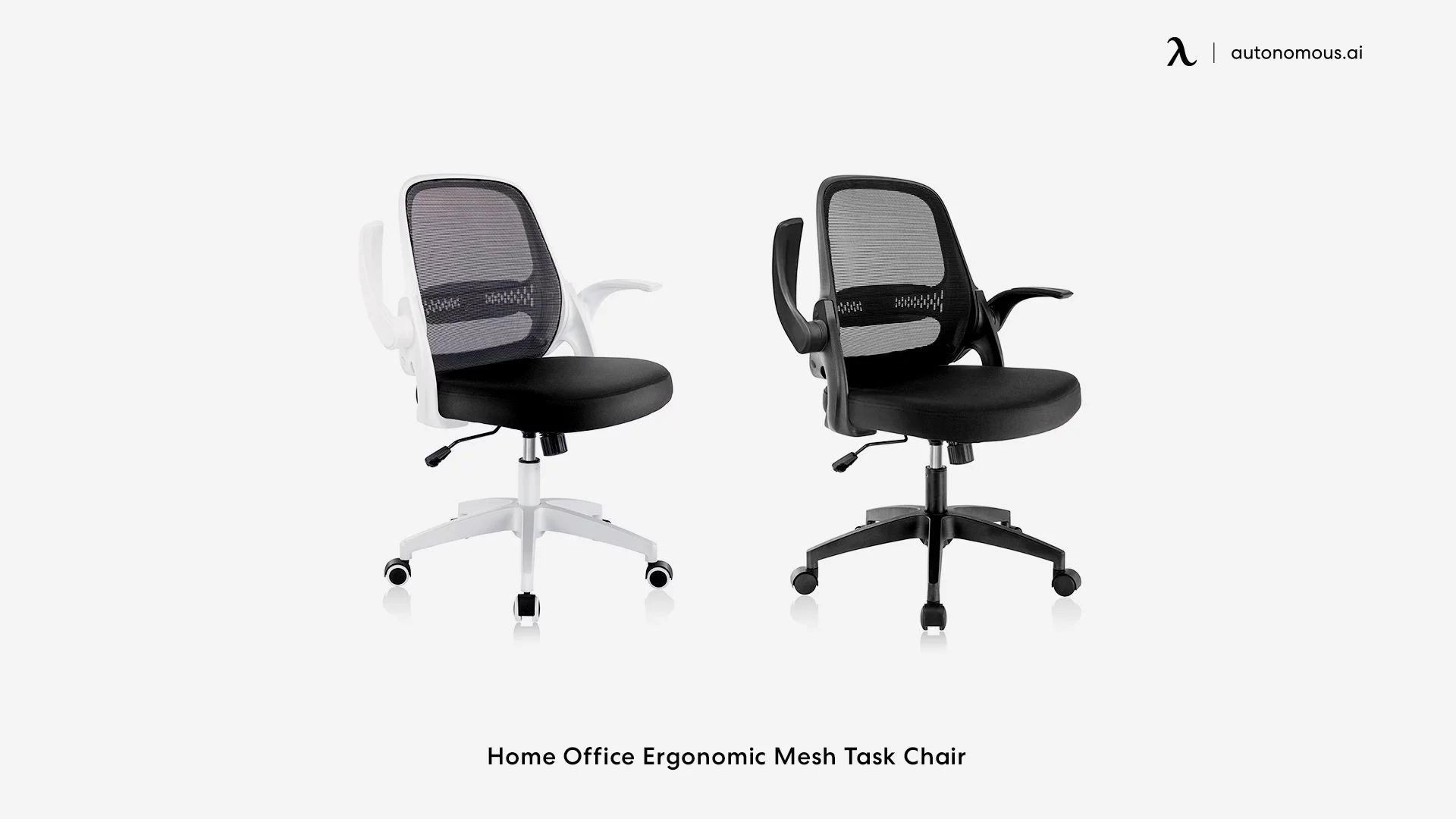 The Home Office ergonomic mesh task chair includes all required hardware and equipment. Follow the table chair instructions; you'll find it simple to put together, and the computer task chair construction time is expected to be around 10-15 minutes. Adding one of our budget office chairs for back pain to your business or placing a chair in your residential area is wonderful.
5. KERDOM Swivel Desk Mesh Chair
The spinal support system, which protrudes further than the higher backrest, is the very first portion of the seatback to make touch with your spine. This seat's backrest may be adjusted in elevation, enabling you to change the back support easily. You may also swivel comfortably in this chair and take some time to rest.
Please remember that Autonomous now provides exceptional discounts through their Employee Purchase Program, which has been created for employees who have always wanted to purchase high-end furniture at a reasonable price.
Keep up with Autonomous news
Stay informed, stay inspired with our new blogs.
WRITTEN BYAutonomous
We build office products to help you work smarter.