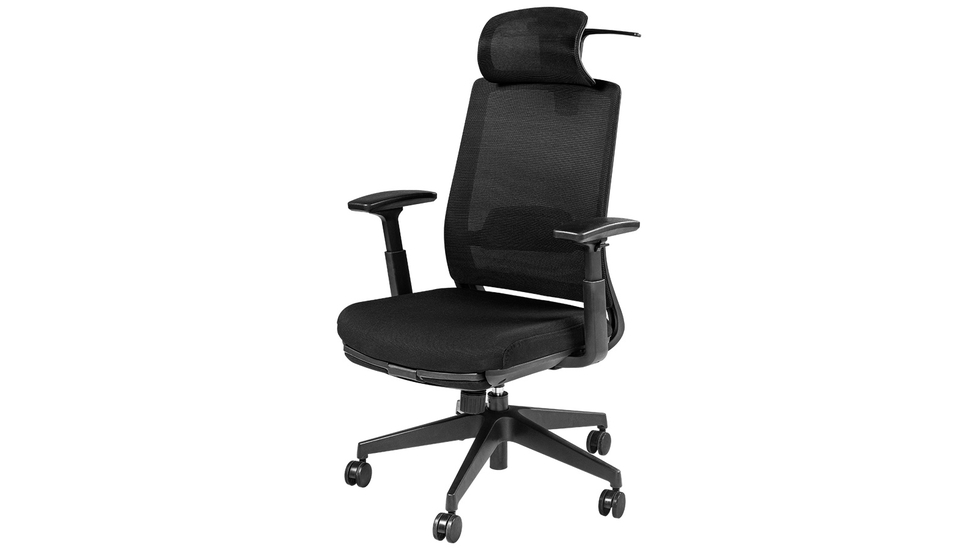 Finercrafts The Office Chair: Headrest & Legrest
Buy now
Add to cart
FREE shipping Dec 06 - Dec 08. FREE 30-day returns.
Bought by 2+ YipitData employees.
Sold and shipped by FinerCrafts
• Ergonomically designed • Easy assembly • A chair that's up to any task
• 5-year warranty
A premium ergonomic chair that is best paired with our standing desks.
Deep dive into specs
Quality office chairs upgrade you to first class-they're designed to support your body comfortably for long periods. Cheap office chairs make you feel like you've been crammed into a cramped economy seat on a cross-country flight. But do you want a basic office chair that is easy to adjust and has the option to recline backward to find the best position for your posture? Is there anything better than being able to straighten your feet while sitting in your favorite office adjustable office chair with wheels while you are working, gaming, or reading? Possibly. Think about how you can squeeze in a power nap when your body asks for it. High-quality recliner office chairs with attached footrests can help you accomplish all these tasks. Researchers and ergonomic experts on our website and at least 100 others have examined dozens of office chairs, interviewed ergonomics experts, and asked test panelists with different body types to deliberate for an extended period. Our discovery was that simplicity is what this FinerCrafts ergonomic chair does best, and that's where we've discovered simplicity is key. It is an excellent basic desk chair for those who want a serious, no-frills option that goes with all office settings.
What is ergonomic chair? Is benefits
FinerCrafts ergonomic chair is a high-end ergonomic adjustable office chair from a highly regarded brand that works particularly well with our standing desks. Available in black, the footrest office chair is ideal for any home office or cubicle setting, and it has a mesh seat pan and backrest, making it great for hot summer days. From an ergonomic standpoint, the chair has everything you could possibly need. Under the seat is a knob for controlling the tilt tension for the six-seed tilt lock system that includes a 3.5-inch seat height rise. Moreover, under the office chair's seat, you will find a mechanism for reclining and adjusting the height. This FinerCrafts ergonomic chair has nylon caster wheels, but they are hardwood-friendly because of their nylon material. The armrests can be adjusted, and the extendable footrest can be pulled out as needed.
FinerCrafts Ergonomic Chair - Highlight features
Adjustable - Recline
The contemporary-styled ergonomic mesh chair promotes airflow to keep you cool and comfortable during long working sessions or entertainment sessions. The reclining basic office chair also has that waterfall seat cushion with a slightly downward slope, so your legs don't experience as much stress. In addition to its 4D adjustability, most recliner office chairs have several other notable features. When you raise or lower your chair and recline between 90-155 degrees and lock the desired angle, you will be able to find your optimal position. This FinerCrafts ergonomic chair has only one downside: it doesn't have a spring-loaded back lean. Aside from that, it's an excellent option in terms of price and style.
Headrest & Footrest
In addition, it features lumbar support and a rotatable headrest so you can remain in the correct sitting posture while protecting your neck and waist. This reclining ergonomic adjustable office chair with a footrest will fit your needs if you like to take naps between gaming or working on your computer. Those who are not used to padded armrests may find this chair uncomfortable since there are no padded ones on this chair.
Casters
It's not uncommon for some people to enjoy staying in the same position while working, while others enjoy moving around once in a while. The benefit of a wheeled office chair with footrest is that you can move around your desk, especially if you have a corner desk with a large work surface. In addition to being more active, a modern office chair with wheels saves you from having to get up each time you need a file from further away. Stability should be ensured with at least five castors at the chair's base. Adjustable office chair with wheels of 5 will provide you with greater stability than four-wheeled chairs. Four-wheeled chairs are more prone to tipping over.