Smart Products
What is Faux Leather? – Top 5 Faux Leather Office Chairs

Autonomous
|
Jun 23, 2022
1,083 Views
Synthetic leather has several names, being one "faux leather." This name refers to artificial leather products, including faux leather chairs, sofas, and other pieces of furniture.
Faux leather chairs can be less costly options for people who are looking for an affordable ergonomic chair, as they offer their own set of advantages, along with the usual features you find in regular ergonomic chairs.
Hence, if you think that a faux leather chair could be a good option for your home office, in this post, we'll tell you everything you need to know so you can decide whether they are the right choice for you or not.
What is Faux Leather?
As mentioned, "faux leather" is one of the many names for synthetic or artificial leather. This term describes certain uses of synthetic leather products, including small faux leather chairs or sofas, for example. You will typically find three types of faux leather:
Polyurethane (PU)

Polyvinyl Chloride (PVC)

Silicone
These three types of faux leather are prominently used in the upholstery industry, clothing, and different product covers. Still, keep in mind that each type has a different application based on its characteristics. For instance:
PU fabric

has a softer feeling, is more flexible, and tends to be more breathable. Therefore, it is the most common type of faux leather used in high-wear products, such as upholstery and clothing.

Polyvinyl Chloride (PVC)

or Vinyl is mostly used in products that should repel moisture since it lacks breathability. Hence, it is commonly used for book bindings or phone cases, for instance.

Silicone

is more versatile than the types of faux leather mentioned above. It can be utilized in most applications as it offers the combined characteristics of PU and PVC.
Reupholstered Faux Leather Chairs
Although there are tons of modern faux leather chairs available, many people still have vintage chairs around their homes. It is possible to give a second life to these chairs, as you can simply reupholster them so you can give them a second chance.
Faux leather is an excellent and inexpensive option you can choose if you would like to give a new opportunity to an old chair. However, keep in mind that reupholstering any piece of furniture, even a swivel faux leather chair, you'll have to replace all the fabric, stuffing, and springs.
Typically, the only thing that you will have left from the old chair is the frame. Otherwise, it is like you're building a new chair from scratch. It may sound intimidating, but if you know how to make your purchases and have found affordable but resistant materials, you can revive an old chair and make it 100% functional in little time.
How to Identify Real Leather vs. Faux Leather
Faux leather may look like leather, but it feels different. Here's how you can differentiate faux leather from real leather.
Check the label

. The most obvious move is to find the label of the product and find the terms "polyester" or "synthetic." If those words are present within the product description, then the product you have at hand is not real leather.

Touch it

. It's possible to determine whether a piece of furniture is real or fake by touching it. Typically, fake leather has a "plastic" feel and is quite smooth. Real leather is soft too, but it's more flexible and may also give you a "grainy" sensation. Faux leather doesn't stretch, while real leather stretches. Faux leather feels warm to the touch, while fake leather tends to feel cold.

Smell it

. Leather has a distinctive smell. You clearly know whether something is made of leather if you've already felt the smell of real leather before. Faux leather doesn't have a smell.

Real leather is porous

. Since it comes from animals, you should be able to find pores around the surface. If you can't, then you can be sure it is faux leather.
Most brands have opted to sell faux leather in an attempt to eradicate animal cruelty from the industry. However, it's still possible to find many real leather products out there.
How to Clean Faux Leather Chairs
Cleaning a faux leather chair is not complicated. All you need to do is combine warm water and dish soap, dip a cloth in the solution you just made, and now you can clean the surface of your faux leather furniture piece. Remember to clean it afterward with a dry microfiber cloth!
5 Best Faux Leather Chairs You'll Love
Here we have a few faux leather chairs you can choose in 2022. These chairs are both affordable and comfortable.
1. Staples Emerge Vortex Gaming Chair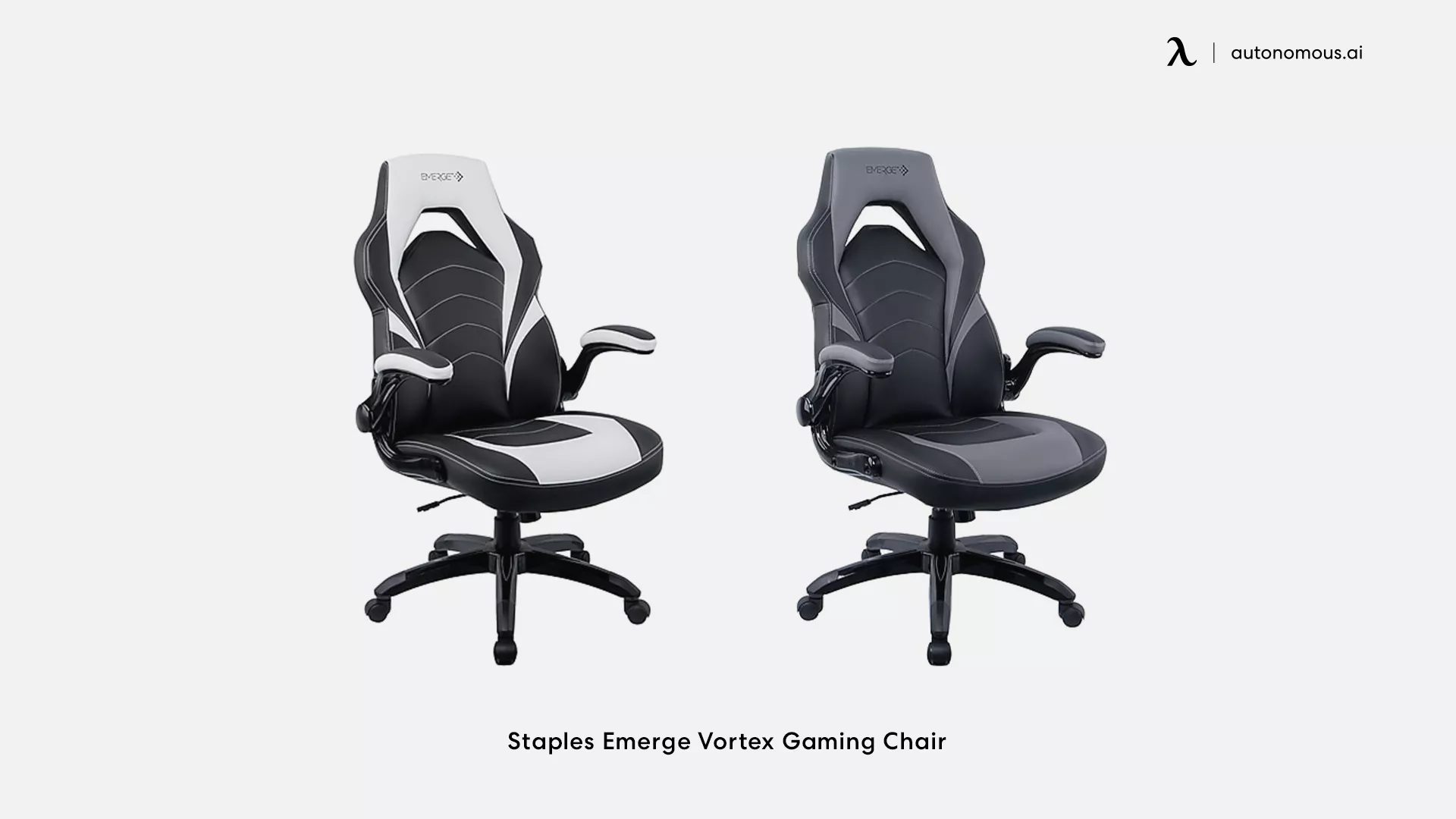 Here we have a large faux leather chair that is both comfortable and good-looking. It can be expensive, but it's actually quite comfortable. It has many color options and is very comfortable for both gaming and office work. It is a modern office chair available in multiple colors.
2. NouHaus Leather Chair
This chair includes tilt-rock and tilt-lock functions and has a 360-degree swivel. It is the most comfortable office chair on the list due to the combination of features and personalization options.
3. Glitzhome PU Leather Office Chair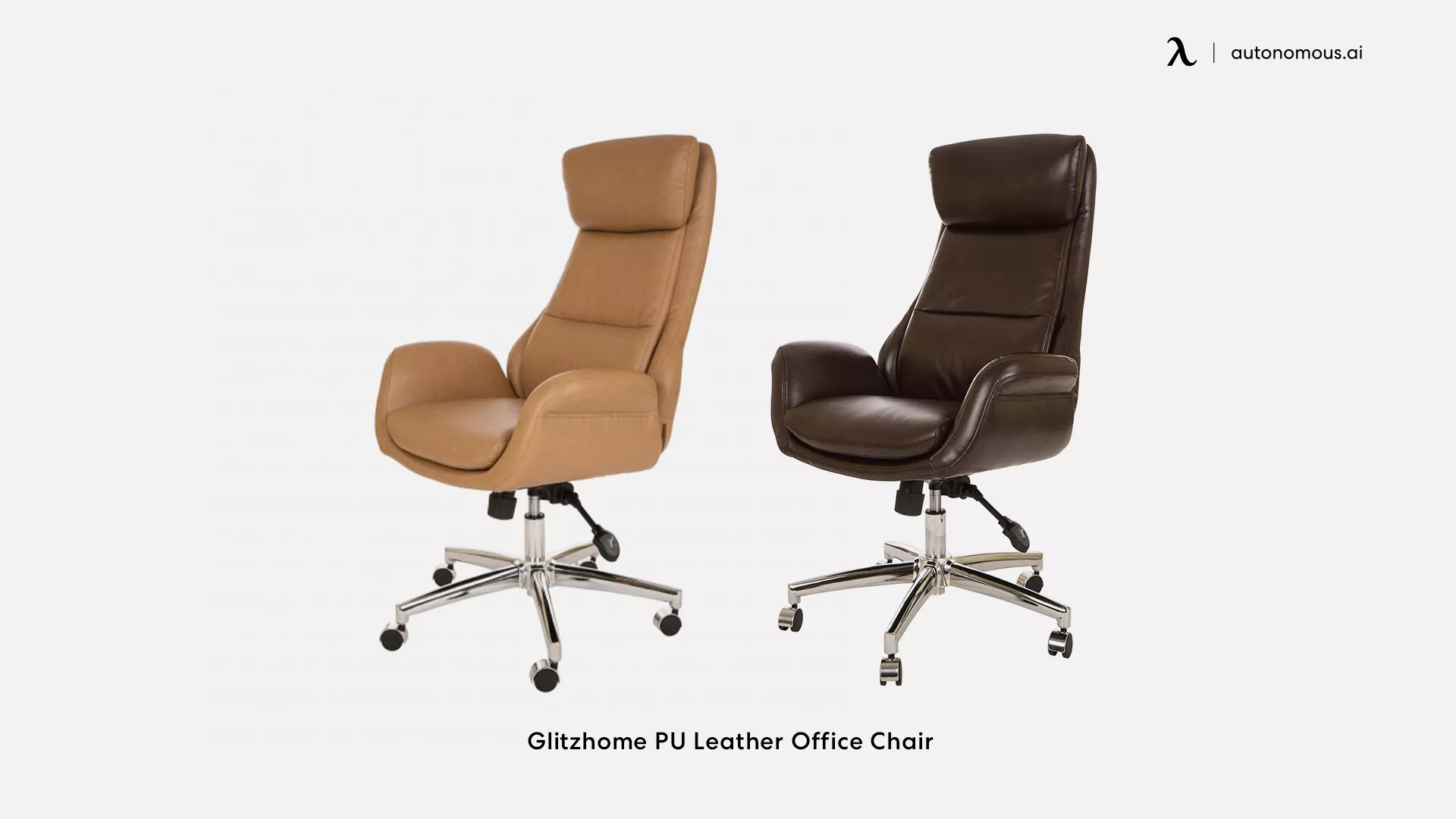 This faux leather chair has the best adjustable seat on the list. Furthermore, it is a white ergonomic chair that you can choose if you have a specific aesthetic in your home office.
4. Serta Leather Office Chair
This chair is soft, good-looking, and quite customizable. Hence, you can be sure that you will be able to feel comfortable during those long days at work. It is available in four colors, including black. It comes with excellent back support.
5. Upper Square Leaman Executive Chair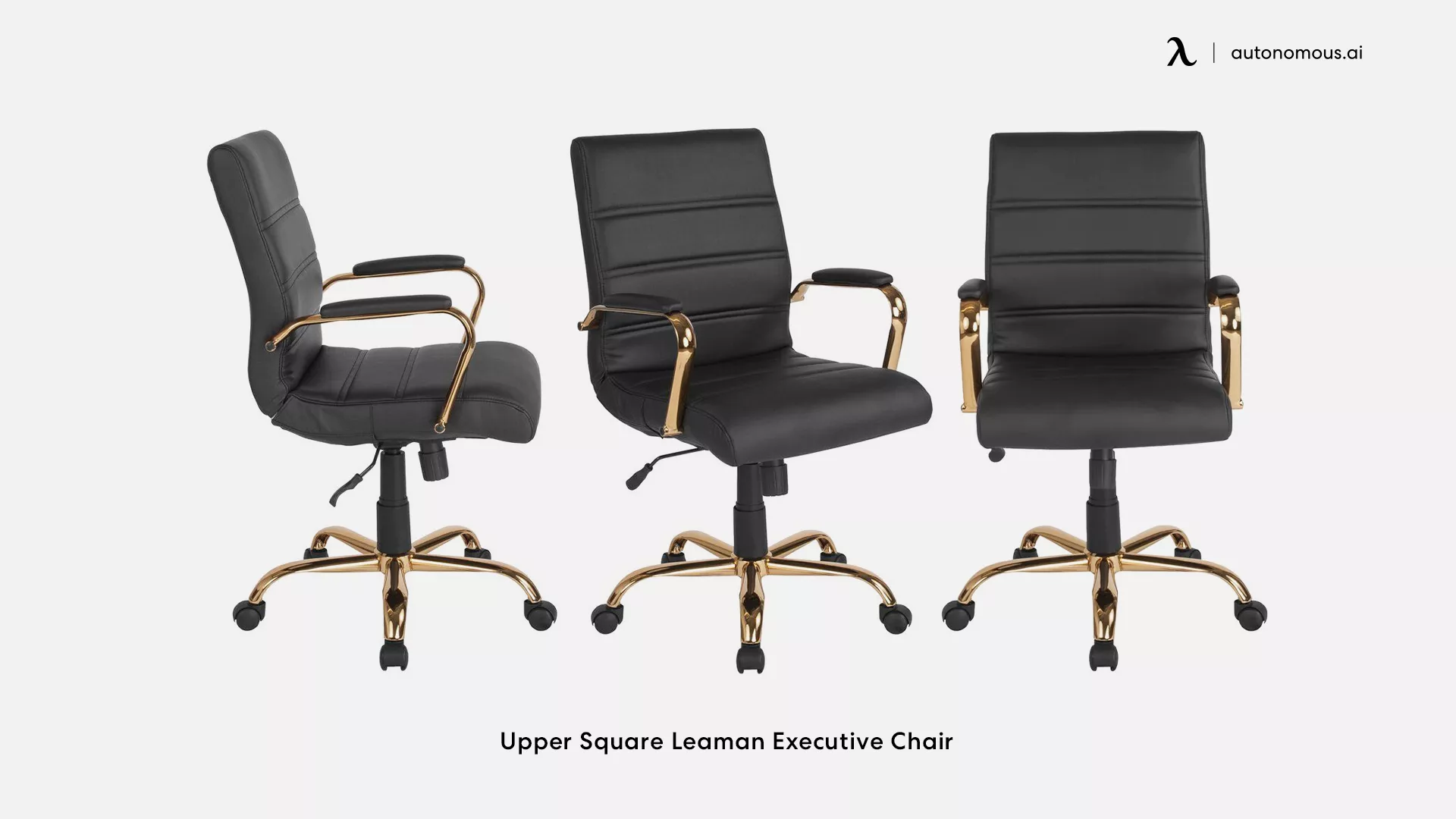 Here we have a minimalist office chair. It is available in multiple colors, including white. Furthermore, it has all you ever need to feel comfortable while working, including a swivel, casters, and armrest cushions.
Autonomous Employee Purchase Program

Would you like to add an ergonomic chair to your office? The Autonomous Employee Purchase Program is now available for you!
It is now possible to acquire all kinds of office furniture at special pricing thanks to our employee purchase program. Hence, you can start upgrading your office, and we'll take care of the rest along with your manager. It is quite easy!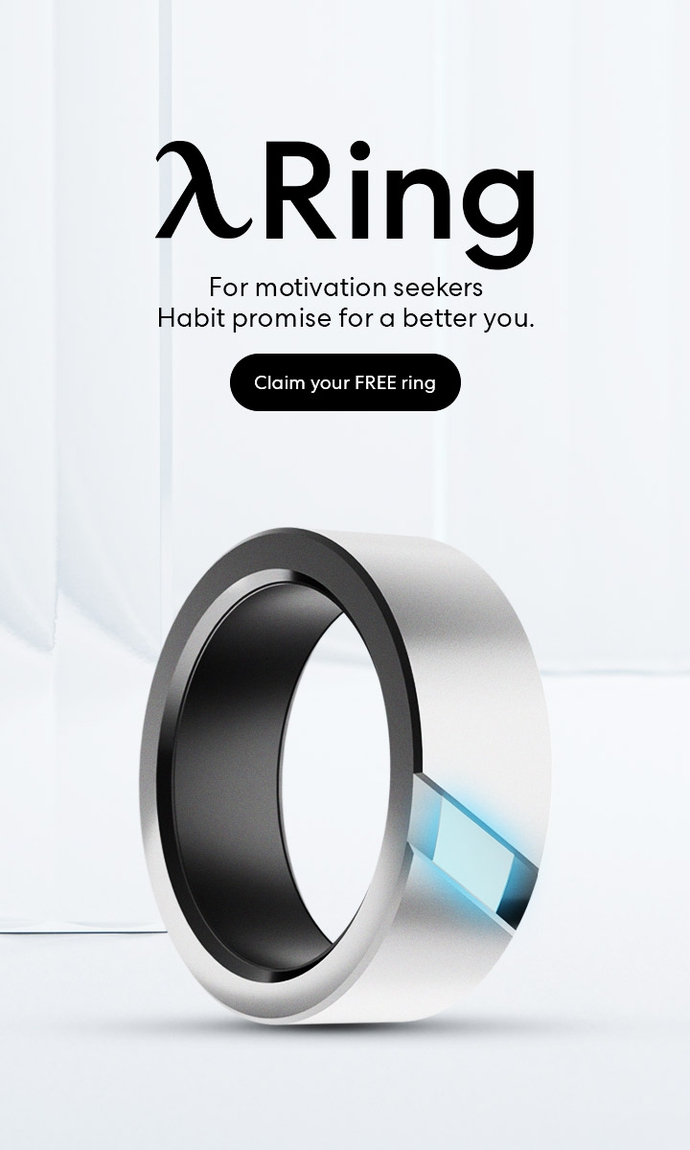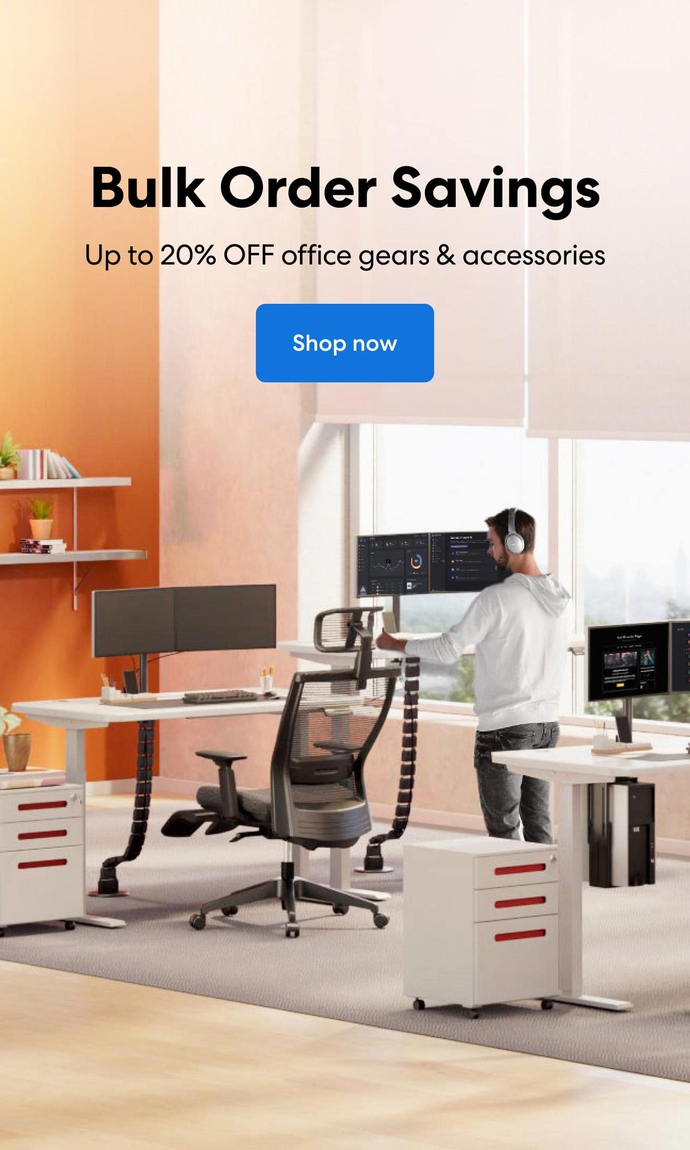 Subcribe newsletter and get $100 OFF.
Receive product updates, special offers, ergo tips, and inspiration form our team.