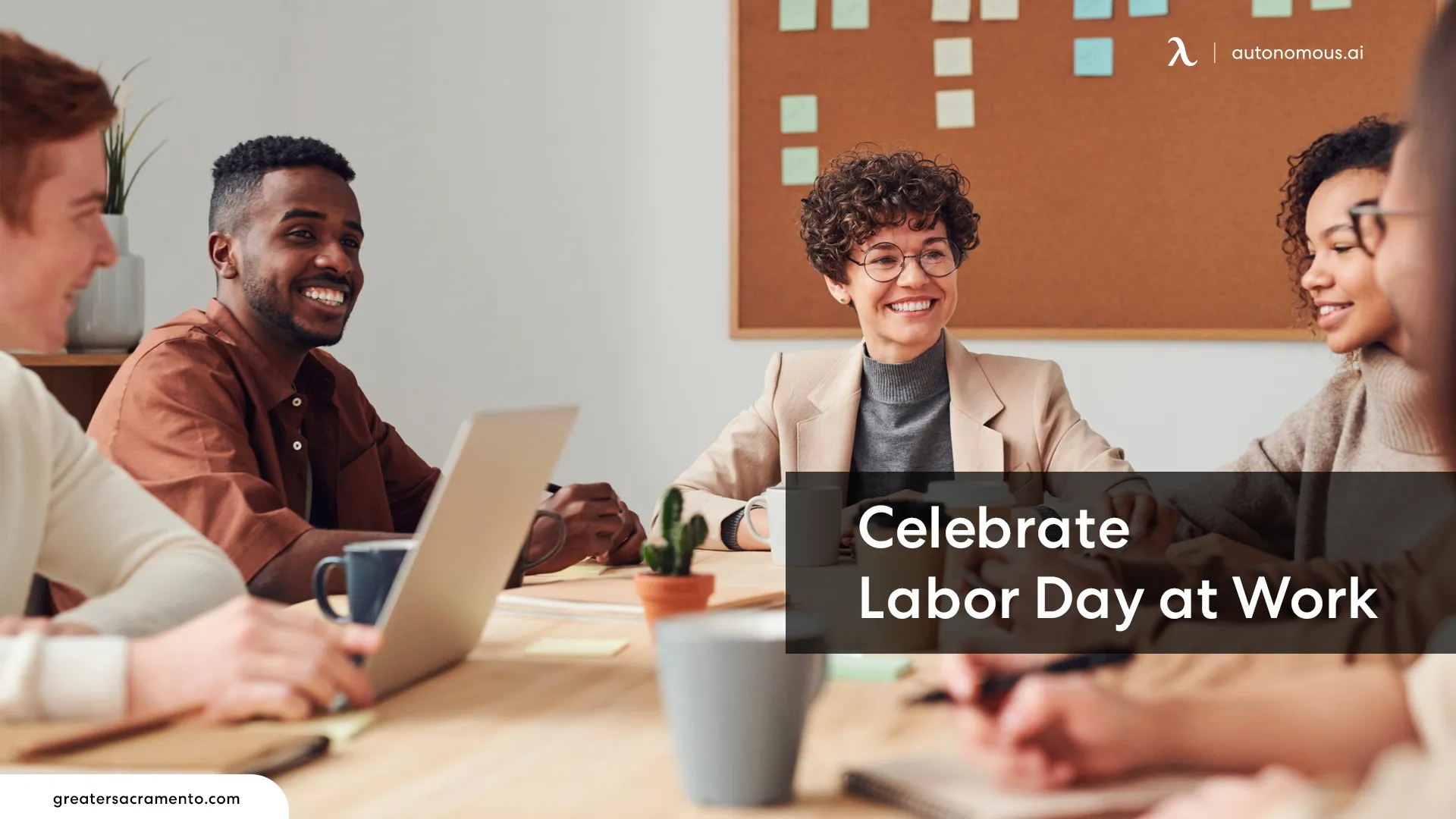 Latest Updates
Celebrating Labor Day At Work For Appreciative Workplace

Autonomous
|
Aug 22, 2023
869 Views
Labor Day marks the end of summer and is a holiday to identify the efforts of all hardworking people. However, Labor Day is more than just a day off and should be celebrated. White collar workers, known as office employees, should also be given tribute on Labor Days by the company.
The company's success and the nation's economic prosperity should be celebrated by congratulating every effort of workers and employees. So, if you are an employer looking for ways to celebrate Labor Day at work, we have listed the best ideas you can implement to celebrate Labor Day with a bang in your office!
What is The Importance of Labor Day?
Did you know that so many workers and employees also work regular shifts on Labor Day? Also, many workers spend a strenuous 12 hours on their regular jobs against earning a living. Labor might sound like a normal occasion announced as a public holiday.
However, in reality, it is an attempt to recognize and appreciate the efforts of hardworking individuals around the globe. The true purpose of this day makes it an important day to celebrate employers for their hardworking and dedicated employees.

Top 5 Best Ways to Celebrate Labor Day at Work
1. Gift Bags
An easy and impactful way of celebrating Labor Day at work is by giving gift bags to every employee to identify and appreciate their contribution to the organization. Add a personalized note with a unique message on how meaningful they are to the company and people around. A customized message amplifies the value of such a gift for the employee.
Moreover, various items can be included in the gift bag that your employees will like. Giving out a gym membership, a high-quality keychain, a customized coffee mug, or a streaming service subscription are only a few ideas you can try incorporating into the gift bag. What's important is to identify what your employees like and add a creative touch to it.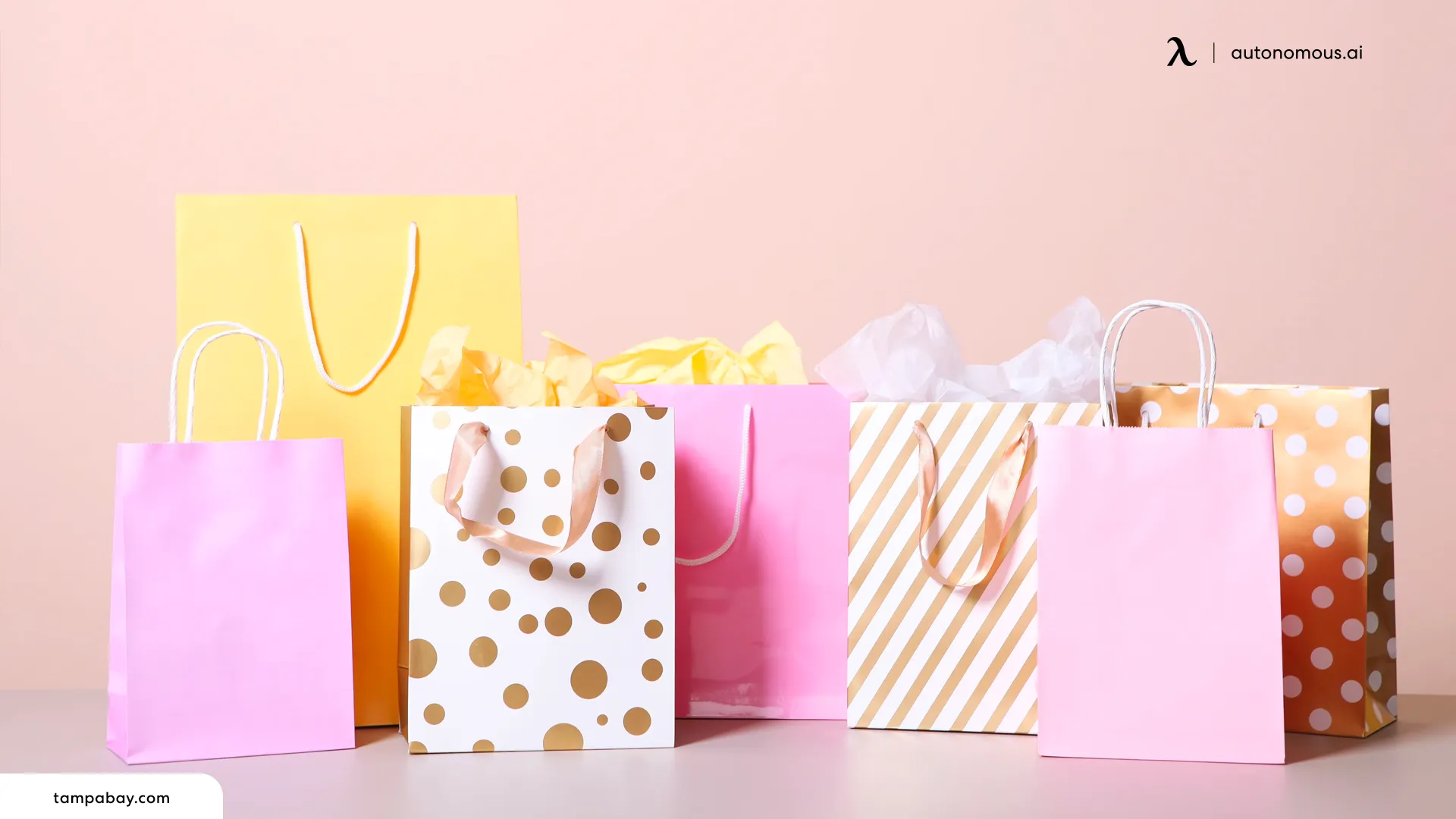 2. Praise Publicly
Did you know that 37% of employees regard employee recognition as the most important act by a manager for them? Public praise or appreciation can make the day wonderful for many people in your organization. Try to personalize what you say and praise the real efforts that your employees make in the organization.
Public recognition and praise not only instill a sense of pride in the employees but also increase their organizational commitment and motivate them to do even better to maintain workplace etiquette and go the extra mile in serving the company. The first idea can be paired with this by praising an employee publicly and handing them a gift bag.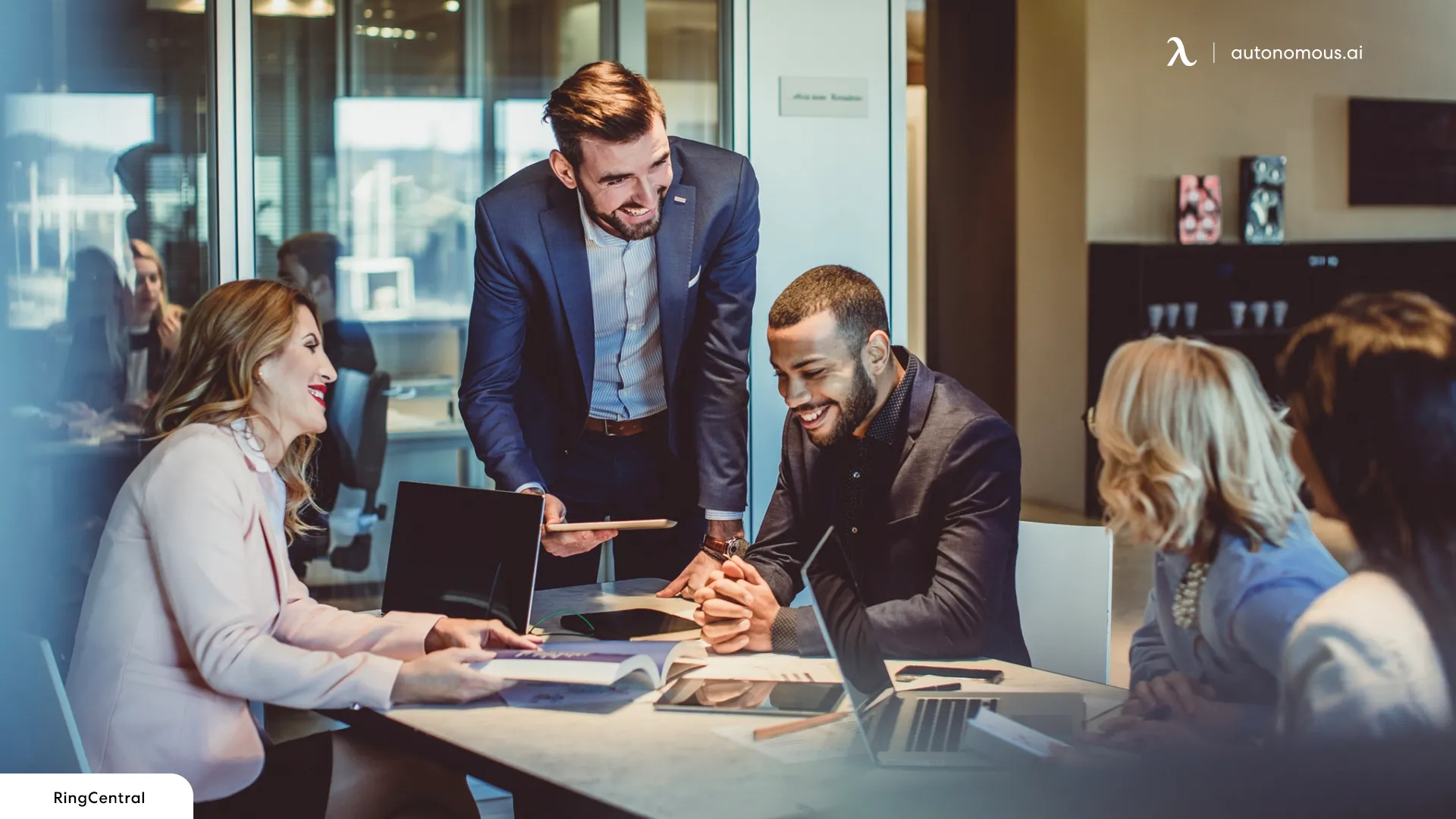 3. Hear Out Employees
A million-dollar budget is not required to celebrate Labor Day at work. One of the best motivational Labor Day activities is simply hearing your employees and their thoughts about the organization. Lend them an ear and sincerely listen to their feedback regarding the organizational culture and how a better environment can be fostered.
A conflict in the workplace can also be resolved by this simple activity, as people love being heard out since it makes them feel valued. Lack of open-ended sessions is a leading cause of increasing work stress symptoms such as absenteeism, lack of productivity, and negative energy in the organization.
4. Host a Feast
If the company budget allows, host a grand feast for all the employees before they go to celebrate their Labor Day holiday. Hosting such an event is the simplest answer to how to distress at work and have an emotional connection with your employees. Celebrating such occasions in a unified manner through parties and feasts also promotes cultural diversity in the workplace. This allows team gelling and an opportunity for employees to know each other better.
Apart from holding the feast, let employees leave an hour or two earlier for the Labor Day week weekend so they can enjoy the feeling of celebration.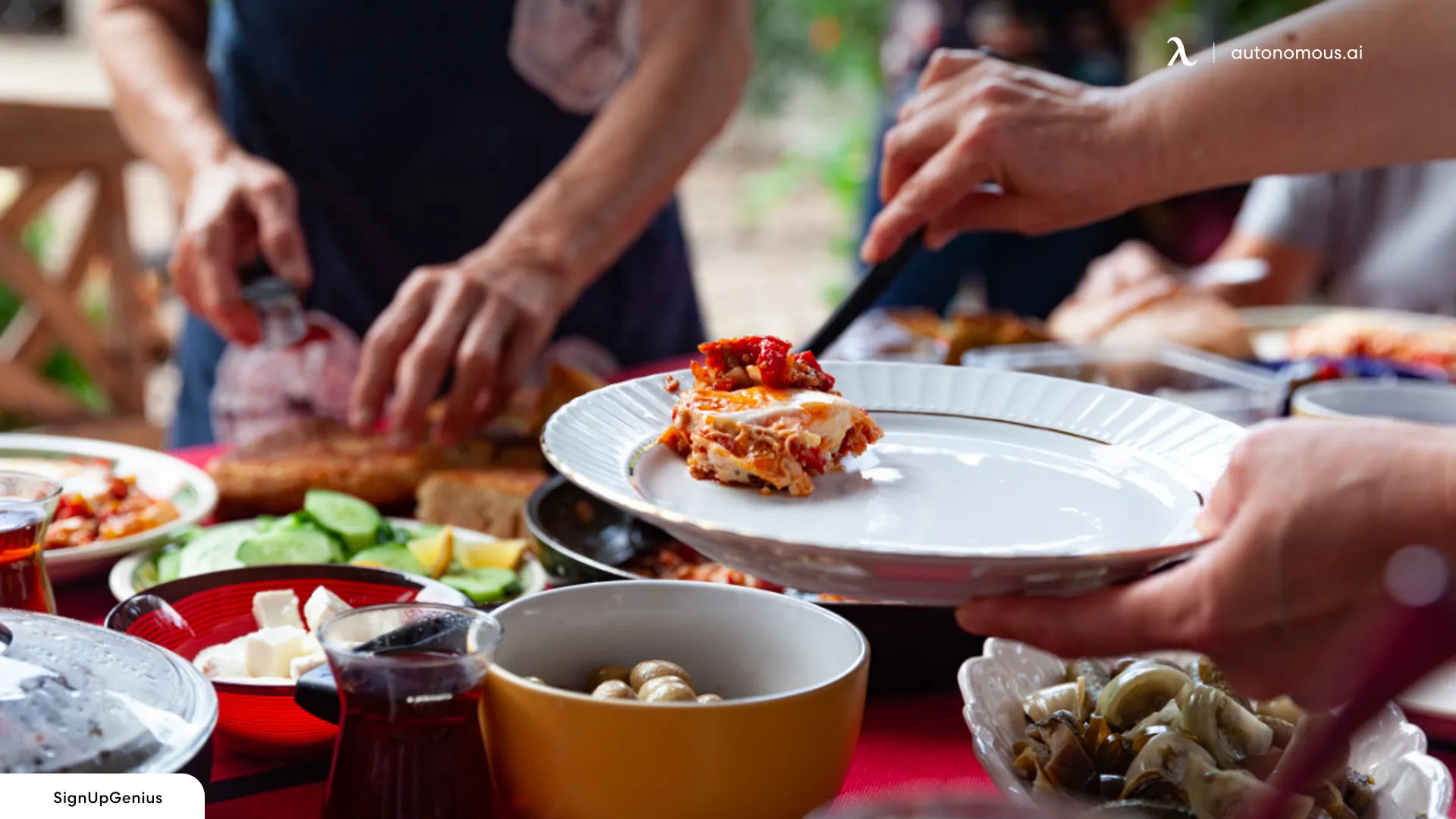 5. Host a Trip
If time and money allow, the organization can host a special trip or a picnic for all employees to celebrate Labor Day with even more excitement and fun. Bring treats and do a barbeque with employees to spend quality time together.
To share the happiness, each employee can be suggested to bring a dish of their choice and celebrate the occasion with even more happiness and energy. Moreover, host exciting games with prizes to increase the joy of everyone further and allow a great informal meetup.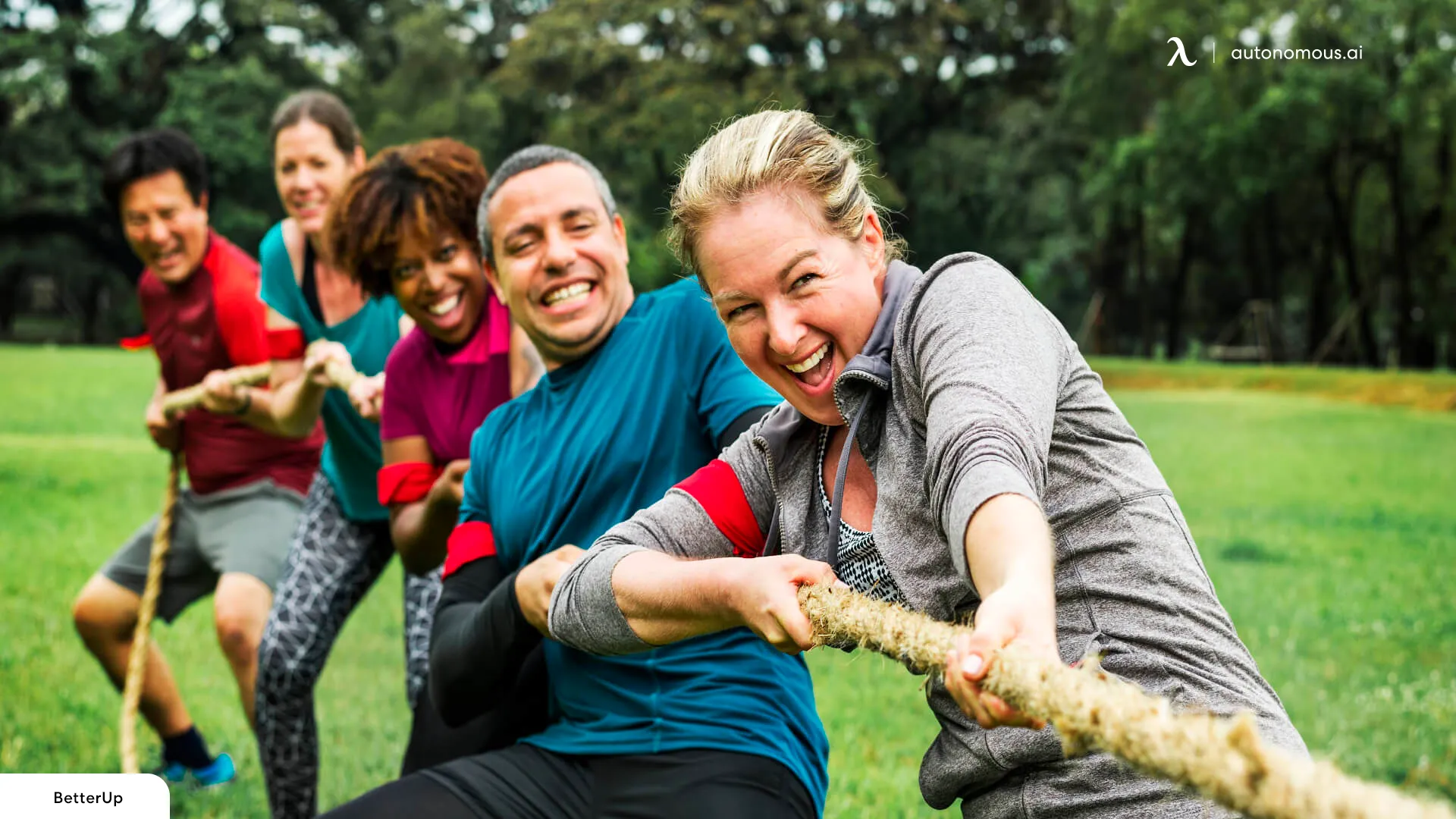 FAQs Related to Celebrating Labor Day at Work
How do you show appreciation on Labor Day?
There are numerous ways of showing your appreciation as an employer towards employees on Labor Day. Publicly praising employees and offering them gifts is one of the easiest and simplest ways to celebrate the occasion.
Moreover, for an even better celebration, parties and events can be hosted on Labor Day, where all employees can participate and celebrate their efforts with each other in the organization.
What is a good Labor Day message?
A good Labor Day message is to celebrate all workers' efforts and hard work worldwide. Valuing every second and drop of sweat they have spent making the world a better place for all of us. Labor Day is the day when they can relax and enjoy appreciation for all the accumulated hard work.
How do you wish employees on Labor Day?
The best way to wish employees Labor Day is by writing personalized notes and addressing them with love. The wish should contain gratitude and appreciation for the employees and how their efforts have helped the organization thrive and be in a better position than tomorrow.
Conclusion
There is no need to worry about how to celebrate Labor Day at work since there is so much you can do. You can leave your employees feeling valued and appreciated with even a minimum effort. Hence, this Labor Day, decide on ways to celebrate the day at work rather than just enjoying the holiday at home with your family. Thanks for reading!
Video ads for product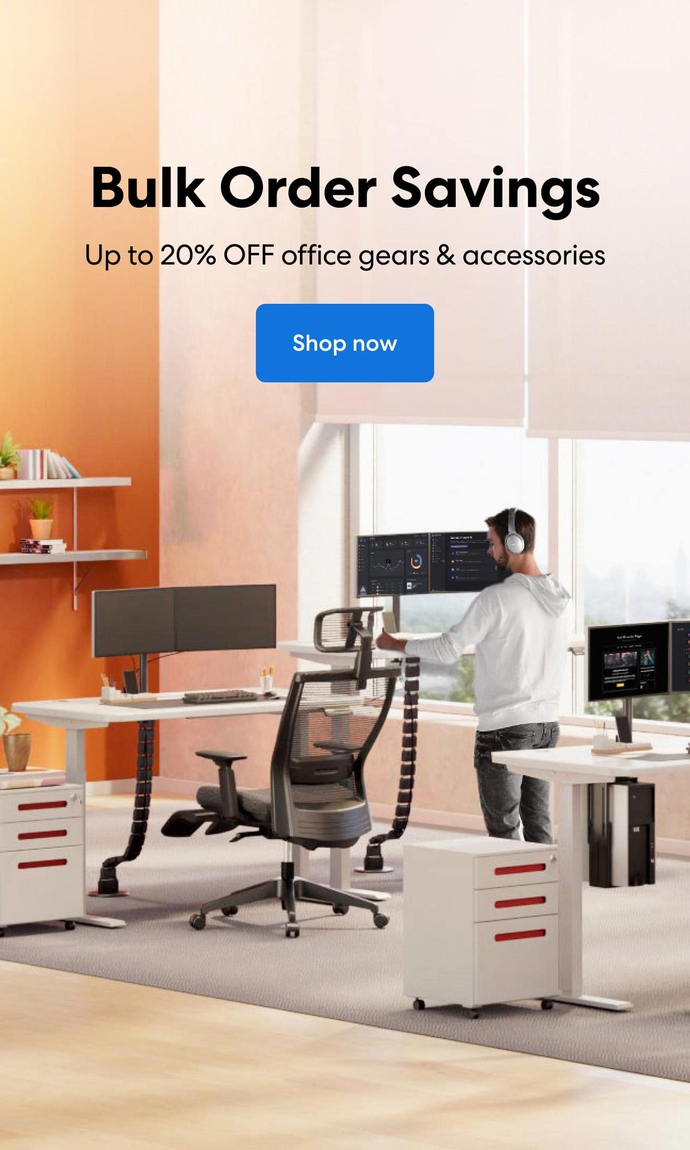 Subcribe newsletter and get $100 OFF.
Receive product updates, special offers, ergo tips, and inspiration form our team.