Modern workplaces have several modifications and unique factors that make them better for employees and organizations. With increased flexibility, better control over work hours, and the ability to feel more productive, modern offices are much more advanced and healthier than a conventional workplace. That being said, to implement the benefits of a modern ergonomic workplace, there are some steps you need to take on. From choosing the right office furniture to office layout and planning the best setup with the right level of privacy, there are several factors that can be taken to make your office setup more versatile. Among the right kind of office furniture, you will find a popular category: the desk and credenza set.
An office desk and credenza set are a simplistic solution to building your home office setup. This article will cover some modern and aesthetic desk and credenza sets suitable for a modern workspace.
What is a Desk and Credenza Set?
A credenza desk set is used in addition to an already existing desk. The purpose of a credenza desk set is to provide an extra office storage option or increase the surface area of the workstation without having to discard your older desk or buy another large desk. This approach is often used as an executive desk and credenza set mainly.
The credenza desk is frequently positioned against the wall directly behind or perpendicular to the main desk when used as an active work surface, but close enough so that the user may reach it while sitting at the main desk simply swiveling and wheeling their office chair over to it. Normally, it would be utilized for extra storage and as a surface for work that required more space than the main desk could accommodate, such as paperwork, filing, or other chores. A credenza desk is often used to build a two-person workstation when sharing ideas and working together. Below are some wonderful home office desk and credenza sets that can be used for a workstation setup ergonomics.
Top 7 Desk and Credenza Sets
1. Autonomous SmartDesk Pro
The Autonomous SmartDesk Pro is in itself a complete ergonomic workstation. This desk has features like electric height control, height setting, and a height range of 26 inches. The desk has four programmable settings, works with quiet electric motor operation, and has a load capacity of 310 pounds. Although this desk doesn't have built-in storage solutions, you can always find various extra storage that fits the desk. All thanks to its versatility. This desk is in three colors and offers size options from regular to XL. The solid steel frame provides extra strength and doesn't collapse under load.
Top dimension
Small Top: 43"L x 24"W x 1"H
Classic Top: 53"L x 29"W x 1"H
XL Top: 70.5"L x 30"W x 1"H
Frame dimension
27.5"W x 40" - 73"L
Height range
With top: 26.2" - 52"
Without top: 25.2" - 51"
Materials
Top: Warp-proof, MDF wood, natural Bamboo
Frame: SPCC steel
Colors
Top: White, Black, Walnut, White Oak, Bamboo
Frame: White, Black, Grey
Weight capacity
310 lbs
Warranty
7 years for frame
1 year for top
2. Autonomous SmartDesk Corner
Enjoy more space for your work and creativity with the Autonomous SmartDesk Corner. This desk gives you twice the working space and is perfect for corner work setups. The whisper operation of triple motors enables a weight capacity of 400 pounds, and the desk has a height range of around 20 inches. The four programmable settings ensure the desk height adjustment accurate to the last inch, and you will also get features like a built-in cable tray. Offering a 5-year warranty, the autonomous smart desk corner is built with a solid steel frame that will stand the test for years.
Top dimension
Full: 77"L x 64"W x 1"H
Large Top: 77"L x 29"W x 1"H
Small Top: 29"L x 35"W x 1"H
Frame dimension
27.5"W x 42" - 71"L
Height range
With top: 29.4" - 48"
Without top: 28.4" - 47"
Materials
Top: Warp-proof MDF wood
Frame: SPCC steel
Colors
Top: White, Black
Frame: White, Black
Weight capacity
400 lbs
Warranty
5 years for frame
1 year for top
3. EUREKA 60" L-shaped Standing Desk: Programmable Keypad, Left-handed
Build a modern executive desk and credenza set with this Eureka 60 inches L-shaped standing desk. Ideal for work, gaming, or serious professional impression in modern offices, this desk has a high weight capacity of over 300 pounds, a large working surface of 60 inches, and a dual motor lifting action for a more stable uplift. The desk has a large built-in mouse pad, electric height adjustment with four preset memory settings, and an R-shaped surface that can hold up to three large-sized monitors. However, it does not offer built-in storage but has enough space to hold a large-sized cabinet underneath.
| | |
| --- | --- |
| Dimension | 61.02"L x 43.7"W x 29.53" - 48.03"H |
| Height adjustment | 29.9" - 48.4" |
| Materials | P2PB/ABS/Carbon Steel |
| Colors | Carbon Fiber Black |
| Weight capacity | 220 lbs |
| Warranty | 5 years |
4. EUREKA ERGONOMIC Standing Desk: Double Drawers and Hutch
The human-centered design and adequate space for your work area of the Eureka Ergonomic height-adjustable desk with drawers and built-in USB ports create a distinctive environment for gaming and working. You can change heights based on your posture to protect your neck and make your workday healthier. The elegant large design of this desk makes it suitable for an executive office and a perfect pick as a professional conference room desk. You get features like premium height adjustment, a height range of 20 inches, and built-in spacious dual drawers, which offer efficient storage solutions.
Top dimension
Classic Top: 47"W x 23.6"D
L Top: 55"W x 23.6"D
Slide-out drawers dimension
15.4"W x 10.6"D
Height range
29" - 48"
Materials
Steel, MDF wood
Colors
Gray, Walnut
Weight capacity
220 lbs
Warranty
5 years
5. EUREKA L-shaped TechDesk: Monitor Stand & Dual Headphone Hook
Despite having a large spacious work surface, the Eureka L-shaped TechDesk is a compact desk with a powerful electric motor lift system. The desk is stable and reliable, with a sturdy metal frame design. While most people find this desk suitable for gaming because of its call of duty theme, it also suffices as a modern work desk. The multi-functional configuration gives control over several helpful features, and the desk also comes with a 5-year warranty.
| | |
| --- | --- |
| Dimension | 61.06"L x 39.10"W x 35" - 53"H |
| Colors | Desert Sand |
| Weight capacity | 220 lbs |
| Warranty | 5 years |
6. FENGE 2-tier Standing Desk: Tablet Stand & USB Ports
FENGE is a company that specializes in ergonomics. Their products include monitor stands, height-adjustable desks, and standing desk converters. But these FENGE 2-tier standing desks are height adjustable with up to 20 inches range and some other amazing ergonomic features. The desk has 3 programmable settings, an upgraded electric motor, and a load capacity of 176 pounds. Although the load capacity isn't as high as one would like, the desk is suitable for a mid-sized work setup. The FENGE 2-tier desktop also has a natural wood top, which gives it a smooth finish.
Dimension
48'' dimensions: 48''L x 25''W x 32.2"- 52"H
55'' dimensions: 55''L x 25''W x 32.2"- 52"H
Height range
With top: 32.2" - 51.9"
Without top: 28.7" - 48.4"
Materials
Aluminum alloy, Wood
Colors
White, Black, Oak, Walnut Brown, Reclaimed Wood
Weight capacity
265 lbs
Warranty
Top & Frame: 2 years
Motor: 5 years
7. FinerCrafts Standing Desk: Curved Top
A curved standing desk is a great pick over a straight rectangle desk because the curved top adds more dimension. This FinerCrafts standing desk with a curved top comes in three different colors, black, natural maple, and walnut texture. The perfect elegant wooden desk for an executive's office. Other features of this standing desk include a weight capacity of 350 pounds with ease, a solid steel frame, and electric dual motor power, which lifts the entire desk easily. The four programmable keypad settings help with memory height settings, and the two desktop options allow for a regular XL screen setup.
Top dimension
Classic:  55"L x 28"W x 3/4"H
Medium: 60"L x 24"W x 3/4"H
XL: 71''L x 32"W x 3/4"H
Frame dimension
40" - 73"L x 26.8"W
Height range
Without top: 27" - 48"
With top: 28" - 49"
Materials
Warp-proof MDF wood, SPCC steel
Colors
Matte Black, Natural Maple, English Walnut
Weight capacity
350 lbs
Warranty
10 years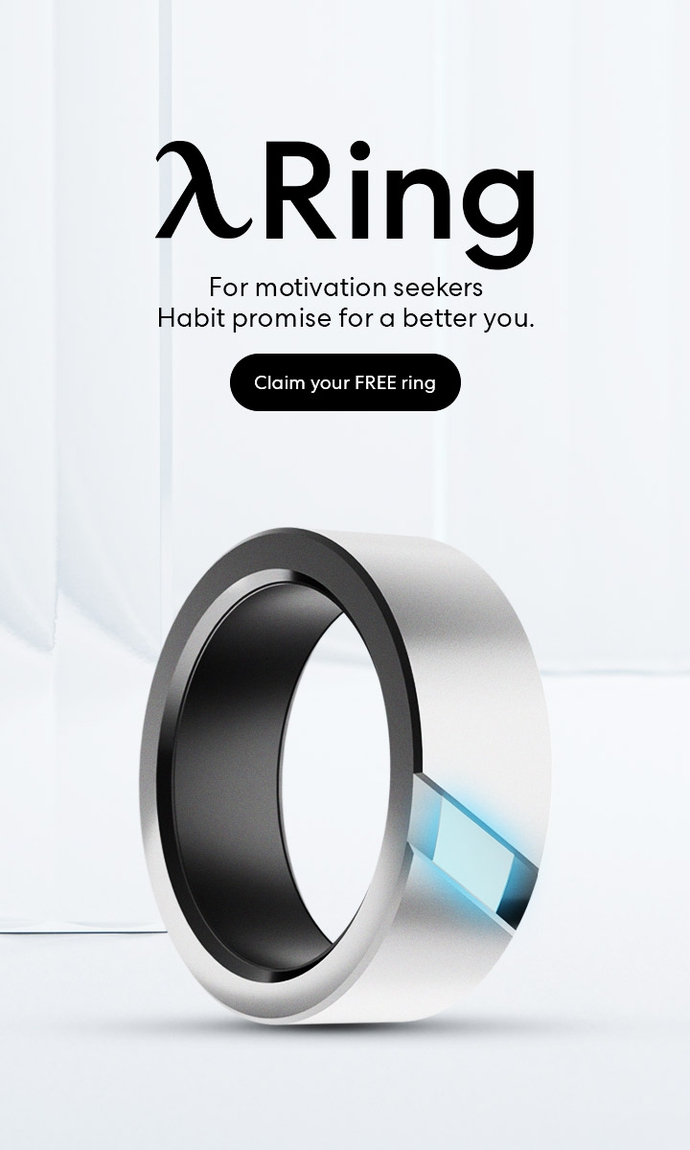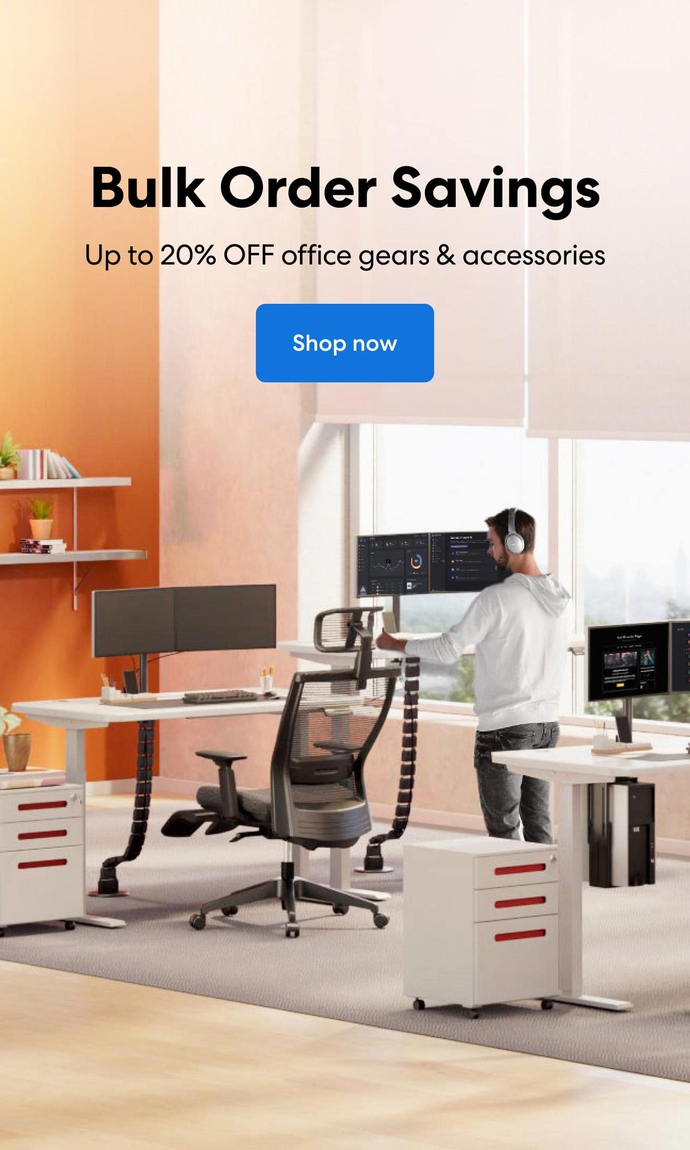 Subcribe newsletter and get $100 OFF.
Receive product updates, special offers, ergo tips, and inspiration form our team.