Having an ergonomic workstation is truly a blessing. You don't have to worry about subjecting your body to strenuous stress or poor sitting habits. You feel more productive and active than before, and an ergonomic workstation is also space-efficient; hence it is suitable for compact office setups.
Though a common misconception about ergonomics in the workplace is that ergonomics focuses on sitting posture, desk placement and the type of chair you have chosen. But the truth is ergonomics covers all the needs and various computer desk accessories that you might come across while working. It covers some really fun desk accessories, but ergonomics is also about the right use and placement of the best office accessories. They are in your proximity and organized enough not to cause a mess.
One such ergonomic accessory in the workplace is the adjustable keyboard mouse tray. An adjustable keyboard tray with mouse platform might be a thing of the past where computer tables used to have this attachment. However, the truth is this attachment is still very useful and helpful in setting up an ergonomic workspace. Besides providing extra space to work, you can enjoy multiple benefits with an adjustable keyboard shelf.
Benefits of an Adjustable Keyboard Mouse Tray
Before you invest in any home office accessories, it is good to learn about the pros, cons and uses of that feature for your desk. This will help you decide whether or not you should make the purchase and the type of accessory suitable for you. Here are our top reasons to buy an adjustable keyboard and mouse tray for your desk.
Ergonomic Height
As you come across many work desks, you will observe that most desks are 30 inches tall. This means that the smaller group and shorter people cannot be comfortable with this desk height. An adjustable keyboard tray will help you adjust the desk to your safe working levels.
Ergonomic Position for the Hands
If you're like most computer users who don't have a keyboard tray, you type or use the mouse with your wrists resting on the desktop. This results in a continual tilt in your wrists, leading to repetitive strain injury or other wrist problems.
The optimal method for typing on a keyboard or mouse is to keep your hands and wrists in a neutral position. This reduces the amount of tension on your wrists and can prevent injuries at your workplace.
Provides Free Desk Space
Besides your desktop, your keyboard is the second big accessory occupying the work desk. This gives rise to a congested workstation, and hence you might feel clutter getting to you. A keyboard tray is the most effective way to avoid the mess in the workspace, and you can use the free space to keep other accessories.
Ideal for Standing Desks
You can also obtain precise placement while standing. If you don't have a monitor arm, you can raise your desk to see the displays comfortably, then drop the keyboard tray to position your arms appropriately.
The Best Adjustable Keyboard Platforms
Depending on the height adjustability, work surface, weight capacity and various other factors, you can choose the best type of adjustable keyboard tray for your day to day work needs. Here are our best picks for an adjustable keyboard platform in a workspace.
1. Mount-It! Clamp on Adjustable Keyboard Tray
This clamp-on adjustable keyboard and mouse tray from Autonomous is reasonably priced for the ergonomic features it offers. The keyboard tray clamps to any desk surface and is suitable for your work and gaming needs. It comes with a ten-year warranty and has a smooth gliding action that easily moves the keyboard tray in and out under the desk surface.
2. Adjustable Angle Keyboard By Mount-It!
The standing keyboard and mouse platform by Mount-It! is made to remove any tension or negative tilt from your wrists, giving rise to multiple wrist and hand injuries. The keyboard platform is height adjustable up to 10 inches above and below the desk surface, making it suitable for taller and shorter crowds. It also provides a swivel action of 180 degrees for people who need to change their position while working.
3. Monitor Arm
The monitor arm from Autonomous is not a keyboard tray, but it is an addition to your desk to provide you free space. You can buy an adjustable monitor arm for those desks that meet your perfect keyboard height instead of mounting an adjustable keyboard mouse tray to raise the screen level to an ergonomic position. The monitor arm provides a 360-degree rotation suitable for vertical and horizontal mounts. It comes in both single and dual-arm settings.
4. Keyboard and Mouse Platform By Mount-It!
Get this keyboard and mouse platform from Mount-It!, a simple and affordable solution to your sore wrist and hurting hands. The platform of this adjustable keyboard mouse tray is ergonomic, with cushioning in front of your wrist. It has clamps in the center to fix your desk and provide sturdy support.
How to Choose the Best Adjustable Keyboard Mouse Tray for your Desk
With the popularity of standing desks, the need for keyboard trays and mouse is increasing more than ever, and one must have this ergonomic solution to work effectively and not strain any body part. Here are some factors that will help you choose the best adjustable keyboard and mouse platform.
Weight Capacity
The keyboard tray's weight capacity must be sufficient to support the weight of your keyboard. Standard keyboards often do not weigh as much, but with a mechanical keyboard, your keyboard base should be capable of supporting up to 1 or 2 kg.
Space
Even with standard-sized alternatives regularly used in homes and offices, keyboards are very large. You'll also need a huge workspace on your keyboard tray to accommodate a large keyboard and other attachments. Please focus on the dimensions offered by your keyboard and compare them to what you need.
Adjustability
Keyboard trays benefit from adjustability in a work desk; hence, ensure that your keyboard platform has an adjustable height, tilt, and adjustable angle.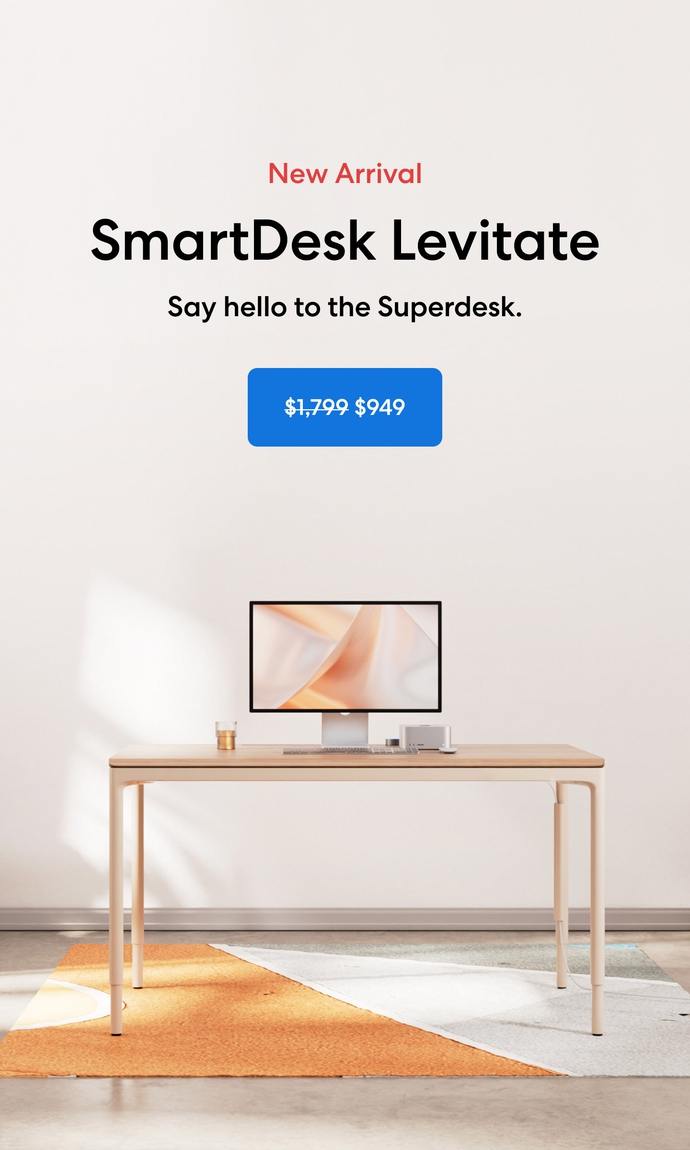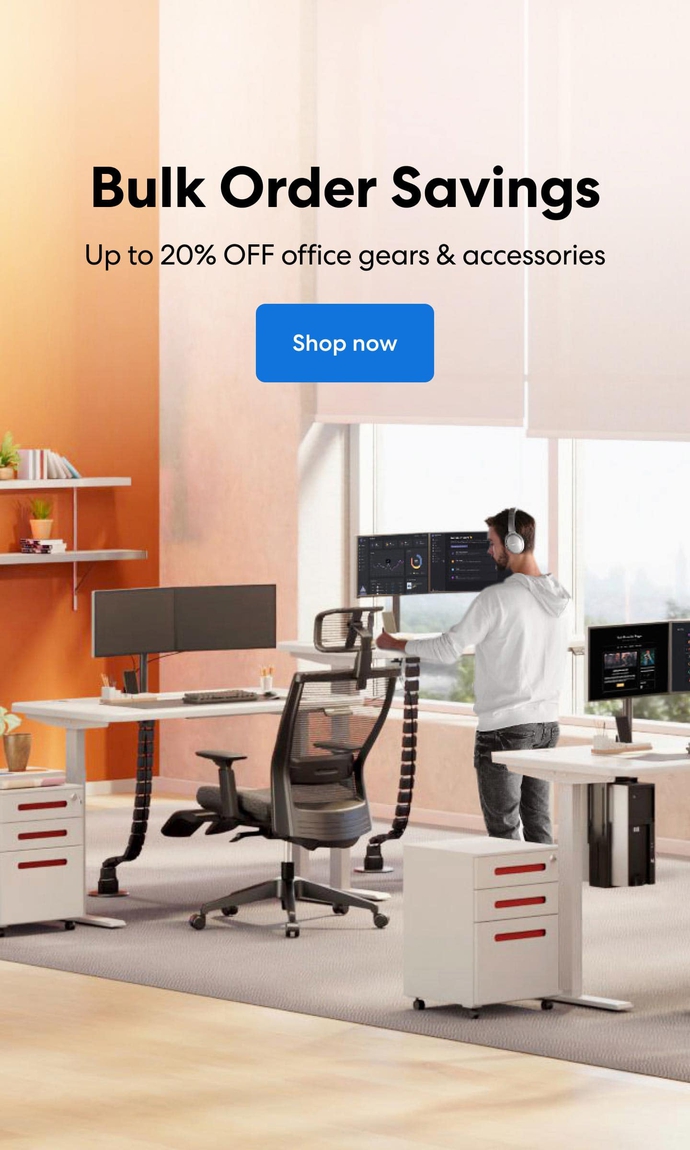 Subcribe newsletter and get $100 OFF.
Receive product updates, special offers, ergo tips, and inspiration form our team.