Table of Contents
In today's tech-savvy world, the right computer accessories can make all the difference. Among them, document cameras stand out as invaluable tools for clear communication and effective presentations. In this article, we'll review the top 5 document cameras to help you choose the perfect addition to your setup.
Top 5 Document Cameras
1. IPEVO DO-CAM Creator's Edition HD Ultra Portable 8MP USB Document Camera
When it comes to visual display and communication, the IPEVO DO-CAM Creator's Edition is a wonder. This document camera, built on an 8MP Sony CMOS image sensor, revolutionizes the bar for high-quality photographs. Its Ultra HD resolution of 3264 by 2448 pixels ensures that every aspect of your content is recorded with flawless clarity thanks to its superior noise reduction and color reproduction capabilities.
The DO-CAM is more than just a document camera; it's a flexible 2-in-1 solution for both remote document viewing and in-person office meetings. Its compact size and light weight make it convenient to take it with you on business trips or to class.
The DO-CAM's completely adjustable, linked portions provide for the most reliable and versatile content capture possible. This apparatus is ideal for capturing objects from a variety of angles and heights. In addition, it has a cable holder constructed right in for easy cord organization.
The IPEVO document camera's USB Plug & Play compatibility across MAC, PC, and Chromebook expands its user base. It works with IPEVO's Visualizer software without any hassle and is compatible with a wide range of third-party applications, giving you more freedom to customize your workflow.
Connectivity is a breeze with its USB 2.0 technology, making sure the meeting challenges are a hassle-free experience. To top it all off, the DO-CAM comes with a generous 3-year warranty, and you can buy it from the IPEVO store.
With its numerous features and exceptional performance, it easily earns a 5-star rating as the best document camera on the market today.
2. Elmo 1379 Model TT-12W STEM-CAM Visual Presenter, Document Camera
The Elmo Document Camera streamlines the process of taking pictures by controlling the exposure and shutter speed automatically. This document camera makes it simple to display text, photos, and even three-dimensional objects.
Elmo's document camera is unique since it can zoom in as far as 192 times. There are a lot of different ways to connect to it, such as USB and HDMI, so it should be easy to use with your current setup. Display your media on larger displays with the help of the HDMI out and HDMI in connections and connect a wide variety of devices with the help of the USB ports.
In addition to its HD video recording capabilities, the Elmo Document Camera also has a variety of audio and video connections, including an HDMI out, a D-sub 15p RGB out, an RJ-45 Ethernet connector, a 3.5mm stereo audio out, and a 3.5mm stereo audio in. It is also extremely flexible and adaptable because of its compatibility with Wi-Fi and Miracast wireless display technologies.
The Elmo Document Camera has a convenient built-in remote control dock, so you'll never lose track of your remote again. The user experience is improved by this intelligent addition since control is never out of reach.
For its cutting-edge design and excellent performance, this document camera easily earns a perfect score of 4.2 stars.
3. Epson DC-07 Portable Document Camera
The Epson USB document camera streamlines the capturing process, allowing you to consistently obtain great image quality thanks to its automated shooting settings and automatic exposure management. With its 1080p quality, your videos will seem crystal clear and crisp on any screen.
Because of its high degree of adaptability, complex texts, objects, or schematics may have every last feature brought into sharp relief.
The Epson Document Camera's USB connectivity makes setting up a breeze. Using the bundled software, it may be quickly and easily linked to an Epson projector or personal computer.
Your video recordings will be more than just eye candy thanks to the high-quality audio captured by the internal microphone. This function is very helpful for recording lectures and other instructional materials.
The Epson Document Camera provides exceptional video quality, with a frame rate of 15 fps. This guarantees that your courses and presentations will go off without a hitch, giving your audience the best possible experience.
4. IPEVO DO-CAM HD Ultra Portable 8MP USB Document Camera
This remarkable document camera boasts a host of exceptional features that set it apart from the rest. What makes this IPEVO document camera truly unique is its 2-in-1 functionality, seamlessly transitioning between a document camera and a webcam with a simple flip of the camera head.
Remarkably lightweight at just 335g and compact in size, the DO-CAM HD is the ideal document camera for classrooms. Its dimensions are akin to a handheld pencil case, making it incredibly convenient to use, store, and carry wherever your work or educational endeavors take you.
A cable holder has also been added to the design to store the associated cable and maintain a clutter-free desk neatly.
The IPEVO document camera excels in terms of adaptability. This document camera for teachers is simple to set up and use using USB 2.0 technology since it offers quick and dependable communications. IPEVO offers a generous 3-year guarantee on the DO-CAM HD for additional peace of mind and to show their dedication to reliability and performance.
5. OYUSING V500S Document Camera
This USB document camera is equipped with features that cater to the most demanding visual presentations and educational needs.
With a primary focus on macro shooting modes and automatic exposure control, this camera delivers exceptional close-up clarity and detail. Whether you're showcasing intricate documents, objects, or artistic creations, this document camera ensures that you capture every nuance with utmost precision.
The camera's video capture resolution is an impressive 1080p, guaranteeing that your content is displayed with stunning clarity. You can zoom in and explore your subjects in detail with the remarkable 100x digital zoom function, making it ideal for magnifying and examining fine details.
For seamless audio-visual experiences, the camera features a built-in microphone, ensuring that your video recordings are accompanied by clear and crisp audio. Whether you're conducting lectures, presentations, or recording artistic endeavors, this camera delivers exceptional audio quality.
One of the standout features of this camera is the intelligent fill-in light, which provides optimal illumination for close-up views. This feature ensures that your subjects are well-lit, enhancing the overall visual quality of your presentations and recordings.
The camera's USB 2.0 Video Class (UVC) interface offers a hassle-free connectivity experience. Simply plug it into your office gadgets, and it's ready to use. This interface makes it versatile and compatible with a wide range of systems and software, ensuring a smooth and efficient workflow.
Conclusion
As we conclude our exploration of the top 5 document cameras, we hope you've gained valuable insights into their potential to enhance your visual communication and teaching experiences. Choosing the right document camera can truly be a game-changer for your office accessories and setup, so make your selection wisely.
With the right tool at your disposal, you'll be well-equipped to deliver impactful presentations and engage your audience like never before.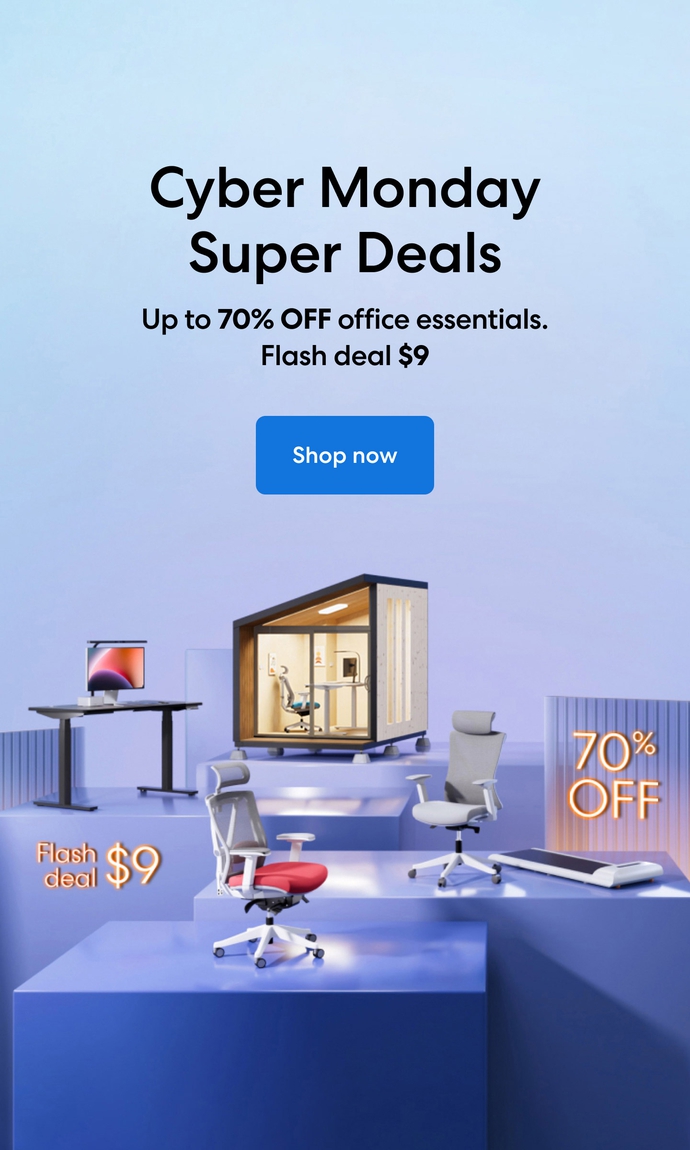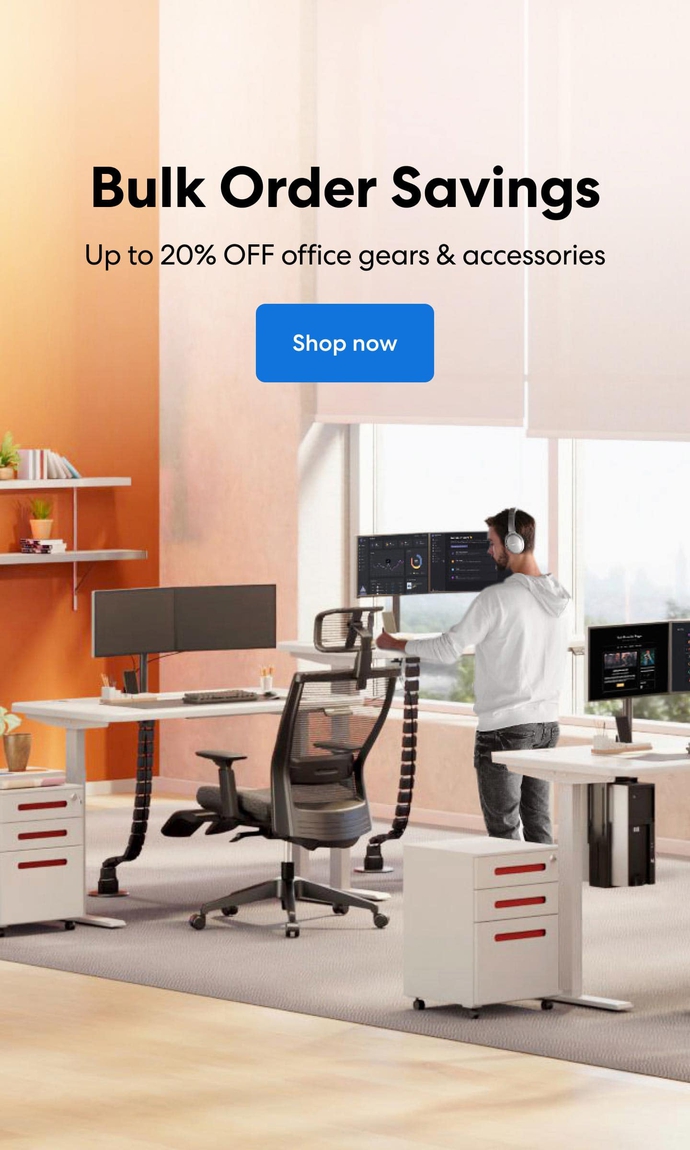 Subcribe newsletter and get $100 OFF.
Receive product updates, special offers, ergo tips, and inspiration form our team.