Because of the broadcasting services like Youtube with contests like that of the Fortnite Competitive, videogames and the eSports industry have achieved worldwide notoriety over the past. The appropriate chair might help you replicate the professionals or provide a more engaging experience. You'll need to work on your abilities (a lot) and stay current on new methods and approaches, but there is still more than just being at ease while playing.
No matter how tiny, any interruption can fragment your concentration and affect your total performance. To assist you in escaping that misfortune, we've put up a list of the finest gaming chairs with tilt locks to keep you comfy and attentive during lengthy practices and massive games. They're jam-packed with entertaining elements that immerse you in the excitement.
List of the Best Gaming Chairs with Tilt Locks
Two levers are located behind the seat of a tilt lock gaming chair with both a multipurpose tilt mechanism. You may adjust the chair's elevation. The other allows you to swing the chair while locking it at multiple angles. A decent backrest and the right kind of lumbar comfort are also important in your quest for the finest gaming chair. Search for a computer game chair that is robust and appropriate for your stature. Our top selections for excellent gaming chairs are listed below. 
1. Gaming Chair SL4000 by Vertagear
This is an infinitely adjustable motor racing-inspired ergonomic chair that is ergonomically designed to assist neck and shoulder wellbeing for gamers who play for long periods. You will always have a more pleasant gaming performance if you sit on a chair while playing your video games. This ergonomic computer gaming chair will not disappoint you.
2. Autonomous ErgoChair Recline
It features a customizable lumbar cushion and feels great on your lower back. It was simple for us to get into the proper posture on this reclining desk chair. It leans back and features a balancing mechanism that keeps the backrest from lowering too far too quickly and keeps it in place when reclined. It's incredibly relaxing.
3. Anda Chair Fnatic Version
This is a popular gaming chair with tilt lock for gaming enthusiasts of all sizes. The black seat with orange details is anchored by a much larger metal five-wheel foundation and is coated with scratch and stain-resistant PVC leatherette over foam padding. The large caster tires are coated in polyurethane (PU) to avoid harming flooring.
4. DXRacer Master Customizable Gaming Chair
It seems like something from a science fiction film or a doctor's office when fully equipped. Despite its physical features, this is the best ergonomic chair, and it is quite ergonomic and functional, especially when you use several devices when gaming or working.
5. The Razer Iskur Gamer Seat
This gaming chair with tilt lock is wrapped in thick synthetic leather, which, according to the manufacturer, will not peel like ordinary polyurethane upholstery. You can tune in the precise tilting position you choose. You may adjust the chair in height. The backrest of the chair leans back, as well as the entire chair leans, allowing you to sit back and fantasize about how you'll destroy your adversaries.
6. Embody Gaming Chair by Herman Miller and Logitech
From 2011, the brand's Embody model seems to have been available as a high-end gaming chair with tilt lock. The backrest of the armchair is where it still excels. The right-hand pressure adjusting knob allows you to fine-tune the comfort for your shoulders and back throughout a wave-like motion. When paired with the 3-tilt adjustment, you may perfect the armchair to your ideal sitting posture.
7. ATR Management Chair: X-Chair X3
Several of the distinctive features is just what the X-Chair refers to as the Dynamical Adjustable Lumbar, which adjusts with you to provide consistent support. Its headrest may be elevated, dropped, and angled for improved cervical spine support. It also offers four-degree-of-movement customizable armrests.
8. Forma-R Nero Gaming Chair by Maingear
If you're searching for an amazing gaming seat with soft foam cushioning, this one is a wonderful option. It's efficient, versatile, and strong. It allows you to swivel up to 360 ° but also recline almost 180 degrees without tipping over, making it a safe gaming environment for the excessively enthusiastic gamer.
9. Titan 2020 Series Computer Chair from Secretlab
This comfortable gameplay chair features a broad backrest with a broad spinal pillow cushioning, and it can handle users up to 6 feet and a half inches tall and 280 pounds. It also is stylish. This gaming chair for big guys is more than just a seat; it allows you to relax almost completely, and indeed the elevated polyurethane head cushion is appropriately designed for a superior multiplayer experience. The armrests and the interior lumbar cushioning are each adjustable. In addition, for added comfort, each customizable armrest may swivel backward and forward, turn in or out, vertically and horizontally, and glide broader and smaller.
10. Omega Gamer Chair from Secretlab
With multiple memory foam cushions, including one back support and another for the headrest, it's a user's all-day fantasy tilt lock chair. This comfy gaming chair with tilt lock ensures gamers sit securely in position with a comprehensive backrest as well as a slipcovered that lifts on its edges.
FAQs
Question: What to do when the chair tilt lock is not working?
Answer: Your chair's tilt lock might have stopped working because of the tension put on the chair. You will need to adjust the tension alignment, which can be done by turning the knob under the chair. Put enough pressure on your chair's back when turning the knob, and your chair will turn effortlessly. If this does not work, contact the manufacturers.
Question: Is my gaming chair tilt lock broken?
Answer: If you believe you have put a weight of more than the allowed maximum capacity on the chair while tilting resulting in excessive tilt tension, the tilt knob can be broken. You can only fix it via professionals. You can look up the internet to learn more about what is tilt knob is in a chair.
Question: How to tilt a gaming chair?
Answer: All you have to do now is crank the pressure adjustment dial downward unless you can relax properly on your chair. Turn the handle in smaller steps till the pressure is just right. You wouldn't want to loosen the lever too much since it will lead the chair to recline too lower.
Question: How to lock a gaming chair?
Answer: If you do not know what tilt lock is on a chair, you will now. The tilting knob is located behind the body of the gaming chair. To lock your chair, press it lower to slide the seat pan forwards. After then, carefully loosen the knob until it locks.
Video ads for product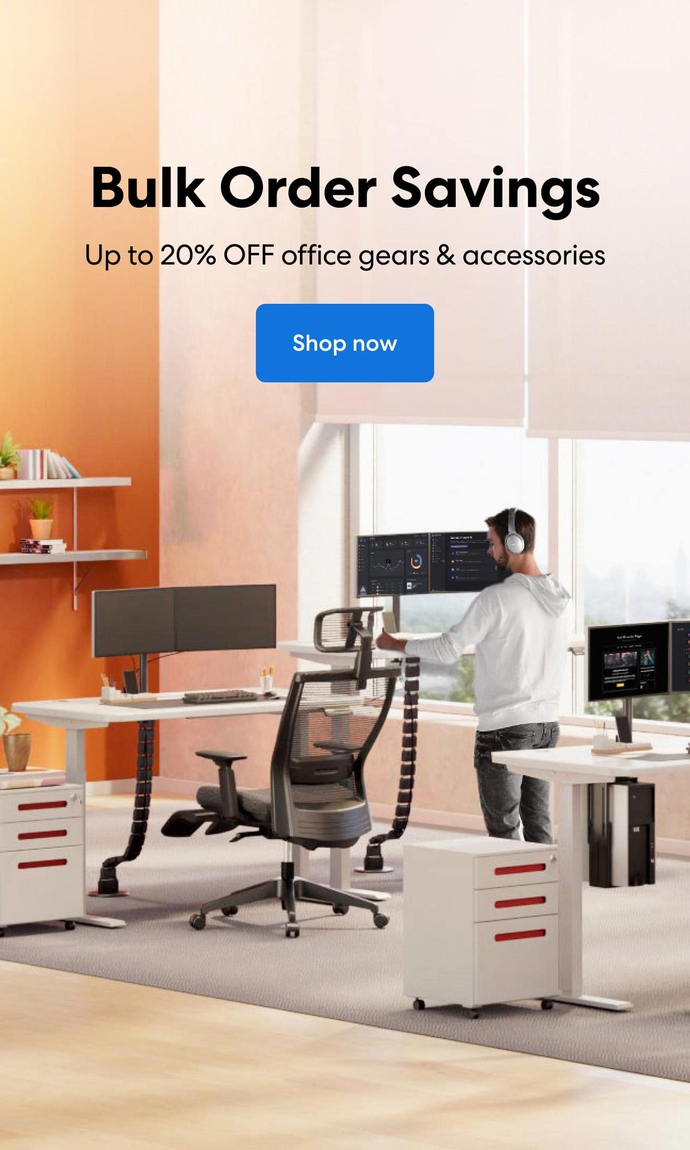 Subcribe newsletter and get $100 OFF.
Receive product updates, special offers, ergo tips, and inspiration form our team.