If your old sets of office furniture are no longer usable, it's time to get new ones. You don't want your office looking disorderly from tattered furniture and faulty desks. This doesn't give a good impression about your organization to your clients at all. Thus, deciding to get a new set of office furniture from a cool furniture store is the perfect way to go.
Now that you're decided on getting new sets of furniture, the next endeavor is to fish for the best store to buy from. Selecting a store nowadays can be frustrating, especially as there are so many office furniture stores online. Except if you take a second look, it may be hard to separate the wheat from the chaff. Thus, with this compilation of top modern office furniture stores, it's sure that selecting a trendy furniture store is bound to come easy.
Top Modern Office Furniture Stores to Patronize in 2021
This is a compilation of top picked cool furniture stores where you can get nothing but the best office furniture and office accessories for your choice:
1. Autonomous
Autonomous is a frontline producer of everything that has to do with creating the most convenient workspace. From a highly functional standing desk and ergonomic office chair to optimized office accessories, Autonomous has got you covered. There is a wide array of office furniture products at the store to select from. Each product comes with a detailed description of its uses, functionality, and dimensions. This makes it easy to know what to go for and whatnot. Other items like the best standing desk mat are available too on the website.
There's room for an office furniture bulk order for clients who desire to buy all required furniture products at once. This usually comes with a discount making it the best option to go for.  At Autonomous, you can shop easily and with no stress at all. Whether you need furniture for your office or modern home office furniture, Autonomous promises to give you the best.
2. Walmart
Another trendy furniture store where you can browse through a large range of furniture options is Walmart. It's a renowned online store where you can buy all kinds of products. The website is user-friendly and easy to use. To quickly check a product that has been on your mind, you can use the search option.  There's also a filter and sort option to gain quick access to any furniture product of your choice. More so, you can make bulk orders by adding earmarked products to your shopping list. It doesn't matter when you want to buy; you can always prepare your list of products in the store.
3. Amazon
Also part of modern office furniture stores is the prestigious Amazon. Indeed, it's a household name, and virtually everyone uses it. High-quality sets of office furniture are available on the site in their thousands. Amazon is quite easy to use; once logged on to the website, use the search option to find desired furniture. What's fascinating about Amazon is that apart from hosting thousands of office furniture and office accessories, it's one of the most affordable furniture stores. Another fantastic perk about Amazon is that shipping is free and only a token is expected to be paid for delivery. You can place your orders from anywhere across the world; your orders are certain to reach you.
4. Overstock
There are office furniture options that suit your budget size on Overstock. Therefore, you don't have to break a bank in a bid to get a set of office furniture. Overstock holds a reputation of trustworthiness, having served people's needs for several years now. Thus, you can be sure that the right office furniture products you ordered are certain to be delivered to your doorstep. What's more? Overstock offers fascinating discounts on designer brand furniture. Your dream of getting something versatile can be turned to reality on Overstock.
5. Container Store
Apart from buying from the many options available in the store, you can also get them to customize your office furniture for desired color and style. The Container Store collection includes chic and exotic designs of office furniture that are created for workplace comfort. It's a flexible store that allows you to place bulk orders too. Its interface is easy to use and navigable. Also, there are different payment methods available at the store. You are at liberty to select whichever one you find convenient.
6. Pottery Barn
This store offers a dynamic array of office furniture that is highly functional and also comes with aesthetic and ergonomic benefits. Pottery Barn has numerous brick-and-mortar outlets where you can visit to get your ordered products, provided it's close to where you stay. It's a highly reputable store with reliable quality designs and secured payment methods. It also gives you discounts on bulk orders. You can leverage on this to get as much furniture as possible for your company.
7. West Elm
When it comes to classical office furniture designs and antique desk options, West Elm is your go-to store. It offers a variety of furniture with simple and highly functional designs. It also offers desks that fit nicely in small spaces but perfect for effective space management. Some of the furniture, especially the desks, feature storage spaces that make it easy to store files and other important documents and items. Ultimately, most of its office furniture products are quite affordable and promises to be durable.
8. Ikea
This Swedish store, Ikea, is renowned for its exquisite office furniture designs. You can get physically appealing furniture products at a budget-friendly price. There are different types of furniture available at the store that are well designed to meet your office needs. Easily place your orders for office desks with storage spaces and classy chairs on Ikea.
Wrap Up
Where you can get complaint-free and highly durable furniture for your office space has been carefully selected for you. However, when making your choice, don't just consider price; give premium attention to comfort. Thus, choose a modern office furniture store that offers ergonomic products.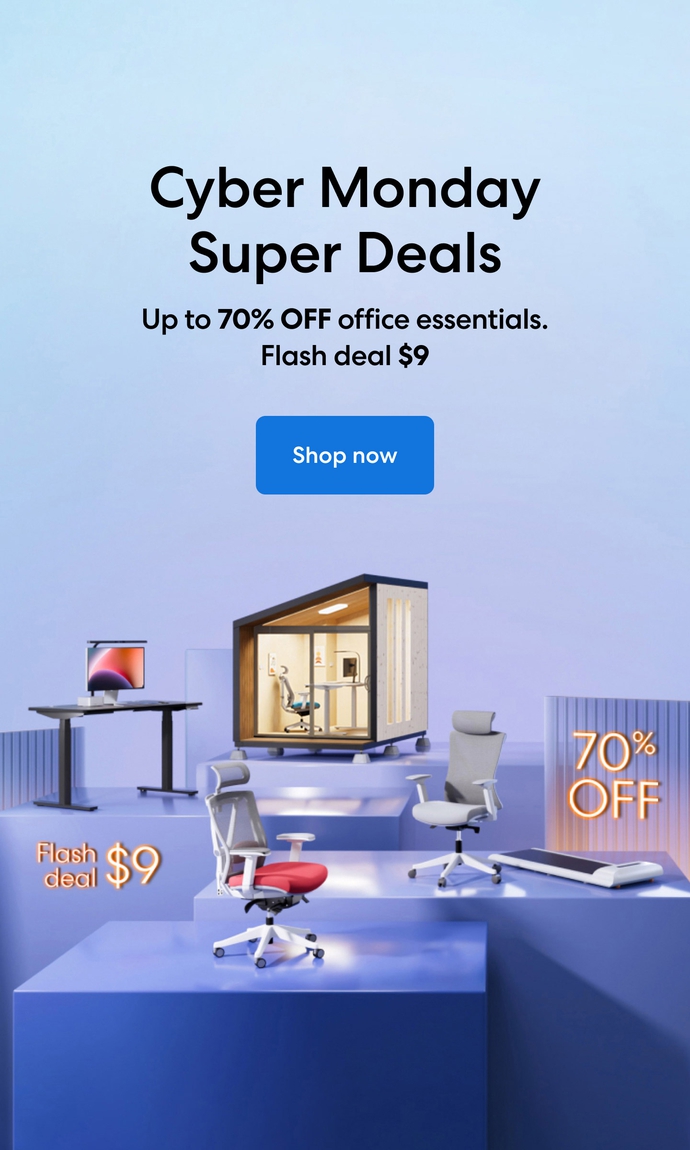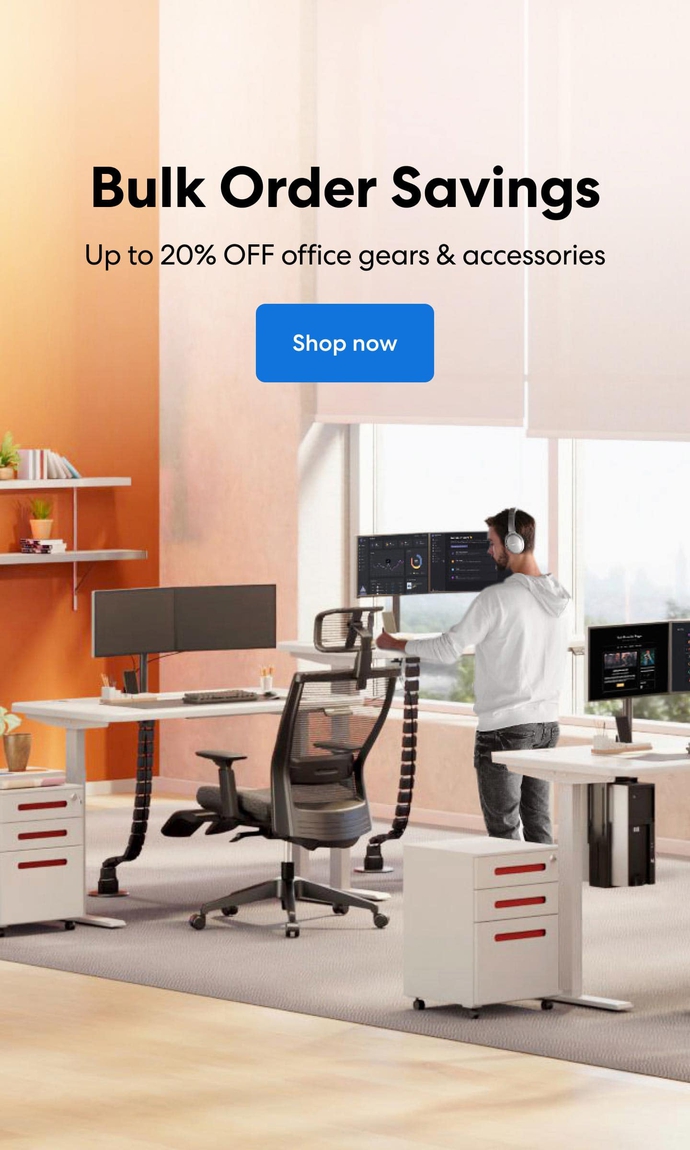 Subcribe newsletter and get $100 OFF.
Receive product updates, special offers, ergo tips, and inspiration form our team.