Workplace Inspiration
Top Pre-Built Cabins Under $50,000 For Small Office Space

Autonomous
|
Nov 15, 2022
1,448 Views
Both the inside and outside of a prefab cabin are unique in their own right. When space is at a premium, these environments might be the next best thing to being at home. Cabin buying is exciting at first, but may quickly become frustrating if you aren't prepared. There's no doubt that the cost of a prefab cabin represents a big investment, so picking the wrong work pod might have serious consequences. So here we are with a guide on what could be the cost of a prefab cabin and what are the top pre-built cabins under $50,000. 
Modern pre-built cabins under $50,000 provide all the conveniences of a conventional home in a more public setting. A prefab lob hut will provide a unique rustic charm that can't be found anywhere else. In fact, modular cabins are a kind of prefabricated cabin. A pre-built cabin under $50,000 may be converted into a functional office by adding a desk, chair, and other necessary furniture. Put some office chairs in there and they'll do double duty. 
Backyard office kits and a frame cabin prefab are one-stop-shopping solutions that include everything from the front gate to the sink, as well as the structures and construction materials in between, and are increasingly popular with buyers of modern cabins or privacy pods. However, there are also stripped-down, shell-only variants, so finding the right kit will take some investigation. 
Top Options of Pre-Built Cabins Under $50,000
1. Autonomous WorkPod
You may enjoy the luxury of hearing your own innermost thoughts in this outdoor, soundproof workspace. Thanks to this pre-built cabin under $50,000, and floor-to-ceiling glass doors, you won't feel claustrophobic at all, as if you're really outside. Being so user-friendly and pleasurable to assemble, professional builders may not be necessary.
Dimension
103"W x 142.5"L x 92" - 125.5"H
Material
Exterior: Composite wood
Interior: Plywood wooden frame
Frame: Steel, M300 cement
Include
SmartDesk Pro, ErgoChair Plus, Cable tray, Filing Cabinet, Dual Monitor Arm, Anti-fatigue Mat
Minimum wattage
100W
Weight capacity
2.9 tons
Color
Black, White
Warranty
1 year
2. Autonomous StudioPod
The StudioPod is a new multi-purpose room available from Autonomous that can be installed in your own garden. This outdoor studio may be used for almost any purpose, from a place to get some work done or play a video game to a place to get in some exercise. 
Dimension
106" W - 155"L x 106.3"H
Material
Exterior: Aluminum layer
Interior: Eco-friendly honeycomb paper
Frame: Steel
Include
A closet, desk, bookshelf, TV stand, a foldable coffee table and convertible sofa bed
Minimum wattage
150W
Lighting
3 color modes
Warranty
1 year
3. Autonomous Pod
If you're looking for a wooden outbuilding to use as a study or office, one of the best options is the Autonomous Pod. You may set up a comfortable workspace in this outdoor workplace. It is one of the best pre-built cabins under $50,000. 
Dimension
103"W x 142.5"L x 92" - 125.5"H
Material
Exterior: Composite wood
Interior: Plywood wooden frame
Frame: Steel, M300 cement
Weight capacity
2.9 tons
Minimum wattage
100W
Color
Black, White
Warranty
1 year
4. Thinktanks Compact Office Pod
The Pod may be placed anywhere in your garden without disrupting the aesthetic, and it is impervious to wind and rain. A desk and chairs, together with a bookcase, will fit comfortably. There is no need for a new air conditioner or fan to be installed since there is already one in these brilliant prefab cabins under $50k. 
| | |
| --- | --- |
| Dimension | 7 x 7 x 7.5 ft |
| Material | Double laminated tempered glass, R200 aluminum |
| Color | Black, Green |
| Interior | Washable PET Felt |
| Standard outlet | 110-220V |
| Lighting | LED 140W |
| Warranty | 3 years |
5. 8 Person Backyard Office Shed
Thinktanks are places that encourage deep reflection, unfettered imagination, and good mental health generally. The outdoor team pod is the best weatherproof option for outside, private face-to-face meetings. For groups of 6-8 individuals, they've designed an outdoor setting that encourages undistracted concentration. This is one of the best prefab cabins under $50k. 
6. Zoom Room by Thinktank
The furniture in this private office pod is of the highest quality. This pre-built cabin will offer you a workspace that is not only free of distractions but also comfortable. Get this cabin right now if you are looking for one under 50k.
Everything You Need To Know About Pre-Built Cabins Under $50,000
What is a Prefab Office Cabin?
Anyone interested in a pre-built cabin under $50,000, whether they are nature lovers, design aficionados, or just plain lazy, may find a prefabricated home to be the perfect solution. Office garden sheds, such as modular structures and contemporary log cabins, are rapidly gaining popularity among home buyers interested in a broad variety of housing types or a frame cabin prefab. 
Why Use A Prefab Cabin?
Buying a cabin is a good idea for a few different reasons. Prefab cabins are easy to learn about and enjoy, and the greatest of them also happen to be great getaway spots. Prefabricated log houses are perfect for the environmentally conscious homeowner. Portable, prefab cottages are perfect for setting up a temporary outdoor office or art studio. 
How Is It Price-Friendly?
Modular construction is a viable option for cottage and office in the garden lovers on a budget since it costs much less than a site-built structure. Components with a high proportion of work completed off-site might drastically reduce the final cost of the house due to the higher labor expenses associated with distant locations.
Advantages and Disadvantages of a Pre-Built Cabin Under $50,000
Advantages
Your outdoor office 

privacy pod may be built in any manner that best serves your needs. Having the freedom to furnish and equip your workplace as you see fit is a significant factor in the success and expansion of your company. 

We've all had to focus in busy, loud workplaces, only to have someone's voice cut through the din. Your personal security will greatly benefit from this. 

The price of prefabricated 

home office sheds is typically 15–20% lower than that of a similarly finished site-built structure. These cabins were also designed to be energy-efficient and functional even when not connected to the grid.
Disadvantages
Having the opportunity to be among other creative types in the workplace (or in a shared office space) may be quite motivating for some people. Naturally, if you work alone in a private office, you won't have access to this kind of motivation.

Some individuals are just not cut out for working alone, while others just don't like being in charge of their own schedules.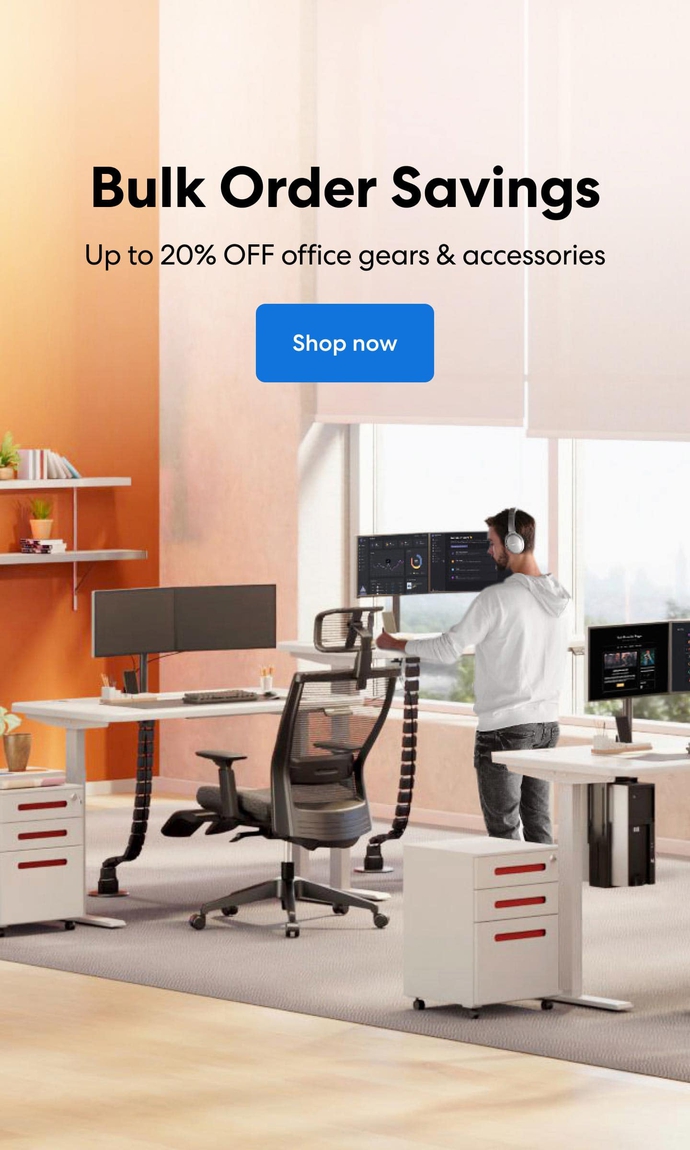 Subcribe newsletter and get $100 OFF.
Receive product updates, special offers, ergo tips, and inspiration form our team.