Work Wellness
Back Pain No More: Travel Lumbar Support Solutions for Happy Travels

Autonomous
|
Jun 15, 2023
1,472 Views
Traveling is one of the most fun yet tiring tasks many people do regularly. Most people travel for fun, but some need to travel for work regularly. And when it comes to the latter, travel fatigue can seriously impact work productivity. Hence it is important to consider comfort and ergonomics while traveling.
A travel lumbar support pillow is the simplest solution to make your travels more pleasant and less hectic. With a lumbar support travel pillow, you can complete long hours of commutes but also reserve energy for the rest of the work day.
If you also suffer from back ache while traveling or neck strains after a few hours of ride, this article will cover the best lumbar support pillows and a buying guide to help you choose the right product.
Top 5 Lumbar Support Pillows
If you suffer from sharp back pain at the end of each work day or your back aches after sitting for a few minutes, you need proper support for the lumbar region. The best lumbar support for chair is an ideal way to prevent and eliminate lower back pain and ensure your body maintains a healthy posture. Below are our top picks for lumbar support pillows for travel or work.
1. Mount-It! ErgoActive Lumbar Support Pillow
The Mount-It! ergonomic support pillow is a high-density foam designed to eliminate back pain and be your lumbar support airplane during long hours of travel. The pillow has a memory foam that conforms to each body type and retains shape after regular use.
2. ErgoFoam Lumbar Support Pillow
If you are wondering where the lumbar support should be, look for this pillow, as the wide and tall design not only covers the lumbar region but supports your back fully. The ErgoFoam lumbar pillow has an extended reach design making the adjustability hassle-free, and the contour design matches the spine's natural curvature.
3. Logicfox Lumbar Support Pillow: For Office Chair and Car Seat
A universal pillow suited for travel, work, school, and office use, the Logicfox lumbar pillow is a fully supportive ergonomic design back pillow. The pillow maintains the best sitting position for lower back pain thanks to its design that matches the spine's natural curvature.
4. Everlasting Lumbar Support Pillow
With the lumbar support cushion, you won't have to worry about overheating while trying to perfect your posture because it conforms to your back, is portable, and is breathable. It's simple to zip on and off the removable cover, which is machine washable if you get a little sweaty.
5. Purple Back Cushion
This back cushion delivers relaxation in all the right places while absorbing shock and reducing pain. Put it on your preferred desk chair using the adjustable strap, then sit back and enjoy the unbelievable comfort.
Benefits of Using Travel Lumbar Support
Back pain compromises your daily routine and impacts efficiency in several areas. Even though back pain is a common problem, there are several ways to minimize and prevent back pain build-up in daily routines. Here are some benefits of using lumbar travel support to prevent back pain and fatigue while traveling.
Prevents Further Damage
If you already suffer from back pain, preventing it from escalating further is important. A lumbar support pillow stops the progress of back pain and slowly eliminates it from the root.
Improves Posture
You risk developing chronic back discomfort if you've made the terrible habit of slouching while standing or sitting. While supporting the curvature of your spine and your posture, lumbar support pillows can assist you in breaking this bad habit.
Promotes Comfort
Sitting for a long period becomes uncomfortable, no matter how cozy your chair or couch is. Especially if you are on a long flight, there is nowhere else to go. A back support pillow will support the muscle and ensure the natural spinal position. This will prevent muscles from being cramped and stops the fatigue build; hence you remain fresh even after a long flight.
What to Consider When Buying Travel Lumbar Support?
Picking out the right lumbar support for plane travel is not as easy. You might be looking for the best seat cushion for lower back pain or need something that fights off the tension built up in your neck. Either way, a travel pillow comes in many shapes, types, and designs. Hence below is a buying guide to help you choose the right travel pillow.
Level of Comfort
Support pillows and back seat cushions come in many types. Hence you must look for the best seat cushion for you. Some serve the straightforward purpose of just adding an extra cushioning effect, while others may support the spine structure and ensure healthy types of posture. Carefully look for the level of comfort offered by the pillow. Look for support made up of memory foam cushions and an ergonomic design that matches the body's natural posture.
Durability
Pillows under constant use become lumpy and saggy hence uncomfortable to use. Look for cushions that are made from high-quality foam, which comes with a warranty. You may want to consider selecting travel pillows that are incredibly sturdy, machine-washable, and have safe zip locks to avoid any hassle and save more money.
Material
The material of the pillow is crucial in ensuring comfort and health. Some pillows are made from artificial materials that can promote skin issues and sweating and even cause severe allergies. Look for cushions with cotton covering and fabric resistant to dust and molds.
Summary
In this blog post, we delve into the significance of maintaining proper lumbar support while traveling and explore a range of solutions to enhance comfort during your journeys. Traveling often involves long hours of sitting, which can result in discomfort and strain on the lower back. However, with the right lumbar support solutions, you can ensure a happier and more comfortable travel experience.
From ergonomic travel pillows that cradle your lower back to portable backrests that offer adjustable support, there are numerous solutions to alleviate back pain and promote better posture during your travels.
By incorporating these travel lumbar support solutions, you can mitigate the risk of discomfort and make your journeys more enjoyable. Imagine arriving at your destination feeling refreshed and ready to explore, rather than being plagued by backaches and fatigue. Investing in your comfort and well-being while traveling is crucial, and these solutions can help you achieve just that.
Video ads for product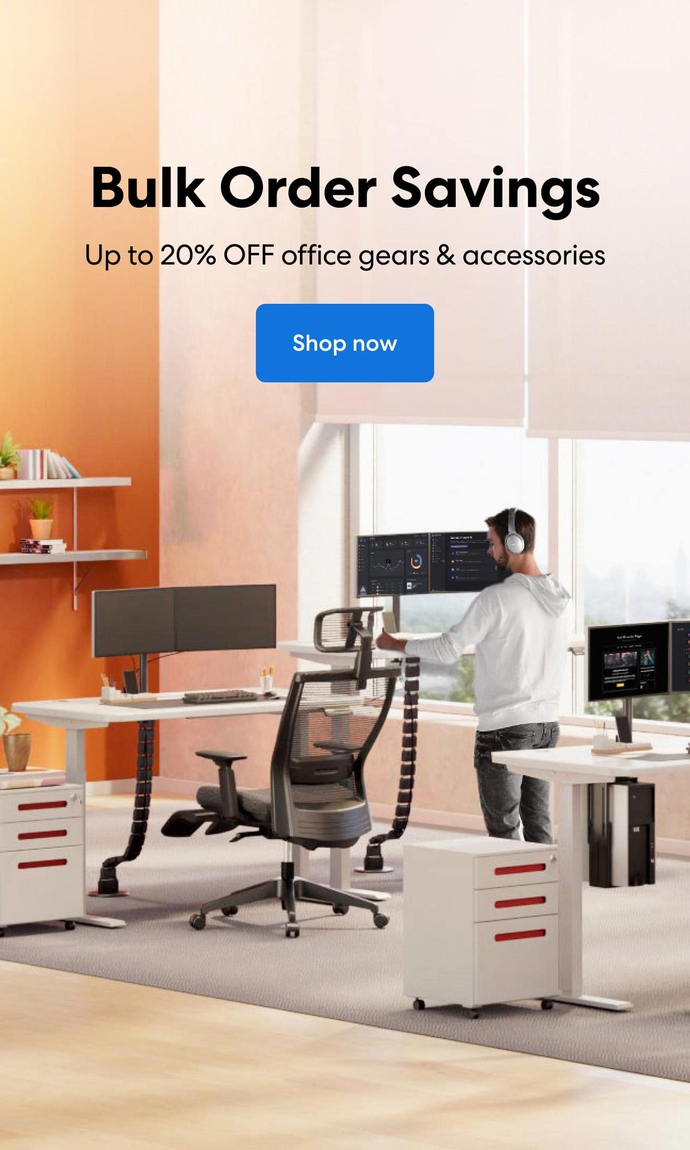 Subcribe newsletter and get $100 OFF.
Receive product updates, special offers, ergo tips, and inspiration form our team.