Workplace Inspiration
Let's Turn Your Dreams of a Backyard Studio into Reality

Autonomous
|
Aug 23, 2022
819 Views
Having your own space to do anything you want is the dream for many. However, this can be difficult in a house filled with people. That's where a backyard studio comes into play. Have you ever thought of having your backyard studio where you can have the ultimate space? 
Well, you can have the space of your dreams with the different backyard studio ideas available for people to follow. This post will tell you everything you need to know about building your backyard studio so that you can have the right space for you. 
What Should You Consider and Prepare Before You Build a Backyard Studio?
When building a wooden pod for your garden, there are a few things you can't forget. They can be a bit boring, but they are essential for the planning stages of your prefab backyard studio. 
Planning
You should think about how much you want your studio to cost. Everyone should have a budget; the last thing you need is to be halfway through the process, and you've overspent. Also, you should think about how you will use this home workpod. 
Will this space only be for office purposes? Are you going to use this space as storage one day?

Do you need a toilet in this space? Sometimes, having a bathroom in your DIY backyard studio is handy, but that means you will need to think about how to compost your toilet.

Is running water a necessity for you? If you need running water in your 

prefabricated ADU, you will need to look at running water pipes to it. Otherwise, you should look at getting a large underground refillable tank for you to use.

Do you want it to be one room, or should there be multiple rooms for you to use? Can you get away with using partitions instead?

Think about the power outlets you need to install and where you want the lights to go. This will all need to be planned accordingly for what you want your backyard studio cabin to look like.

What direction do you want your art backyard studio to be facing? Do you want natural sunlight in the morning or the evening? Is it cold where you are? Then, you should probably not put the office in the shade because it will get cold in the winter months. 
Permits and Zoning
All counties and states are different when it comes to permits and zoning. A StudioPod may need to have permission from authorities to be there. However, there are some exemptions to this rule. Some places say that you won't need a permit if the materials are less than $2,500. Before you ever build anything, it is advised that you talk to a professional because the last thing you want to do is build something that will need to be taken down after you're fined. 
How Do You Build a Backyard Studio?
There are a couple of different ways to build a backyard office pod. You can either make it yourself, which will take a lot of time, or you can buy a premade one from places like Autonomous. Here is a breakdown of what building a backyard studio by yourself would look like. 
Foundation
After receiving the permits, you will need to think of the foundation. If you want a concrete floor, you must pour a concrete slab foundation. This should be deep enough to stop any minor movements in the ground. The wood wall framing you'll make later must attach itself to this. 
If you go the concrete floor route, you will need to consider whether you are going to concrete above ground level or below. This should be discussed with a professional because both have pros and cons. However, you need to ensure that you have picked the right one for your outdoor office pod. 
However, if you want a wooden subfloor, then the wooden subfloor will need to be installed. This is pressure-treated wooden flooring that joists onto the ground. Many professionals have said this suits smaller structures like a backyard studio. If you choose a wooden subfloor, you also need to consider insulation. 
Framing
Having an insulated backyard office shed means that you will need to frame the walls yourself. Some people find this step fun, even if it can be a lot of work. You can complete this step with a nail gun, which removes some of the DIY pressure you might face. After one layer is up, you will need to double up the walls and add another piece of square wood. 
This might be time-consuming, but it can be done quickly with the right tools.  
Windows and Doors
When it's time for you to think about the windows and doors you want, you need to have a cross beam. This will help take the weight of the windows and doors off of the additional beams. You will need extra support studs to help keep everything secure for your prefab backyard studio. 
Wall Sheathing
Making the building weatherproof is essential because you don't want any leaks. This needs to be done correctly. You will nail some sheets of wood outside the building, so the frame is completely protected. There are many ways to get sheets for your DIY backyard studio, so you don't need to worry about the technicalities too much. 
Roofing
Once the roof is complete, then you are completely watertight. You will need to decide what kind of roof you want for your art backyard studio. A flat roof is usually completely flat and can be made with fiberglass. Another option is a gable roof, which is standard for most homes. Then, there is a shed roof with a greater incline than a flat roof, which is the only thing that differentiates it from a flat roof. 
Siding and Insulation
When your DIY backyard office shed is completed, you can begin to add the pretty details outside. This means siding. Many different materials can be used for siding, engineered wood, aluminum, and vinyl. They all have a different look, so you should consider the look you want before choosing. 
Also, you should remember that you will need to make cuts for the doors and windows. This means you should pick a material that is easy to work with. Then, you can move towards insulating the studio. 
Cosmetics
Once this is all done, you can move on to the electrics, flooring, and all the cosmetics that will come with building your art backyard studio. All that planning you did at the beginning will help you figure out where the lighting will go and whether you want a toilet in the room. 
However, all of this seems like a lot of work. If you don't want to build your backyard studio from scratch, then Autonomous is an excellent place to look next. This will happen if you buy one of the backyard pods from Autonomous. 
The Package Will Arrive, and You Can Build
When the studio arrives at your house, you will have everything you need for it. There is no need for you to think about cutting anything because it has all come ready to go. You can put the backyard studio up yourself because Autonomous has made it easy for people to create the space of their dreams. 
You will need some tools to help you get everything up, but once the building has been installed, you will be ready to go. If you work with a trusted friend, it will pass by much quicker, but it is entirely doable by yourself. Either way, you should look into a quick way to get your dream backyard studio cabin if you aren't too confident in your DIY skills. 
What Furniture and Tools Do You Need?
When you're building your studio, you're going to need a few things: 
Hammer

Screwdriver

Drill

Nail gun

Ladder

Tape measure

Paint

Siding

Roof

Flooring

Electrics

Plumbing 
However, once the backyard studio has gone up, you can think about the best part – the furniture! 
Desk Space
If this is a workspace, gaming space, or creative space, having a desk can make all the difference. You will want a perfect desk for your area, so pick one that won't take up a lot of room. The last thing you want is a desk that will leave you with no walking space. Also, think about if this desk can help you with what you want the area to be. 
Chair
After picking up the desk, you should have a comfortable chair. An ergonomic chair is the best option because it is best for your back, shoulders, and neck. When you have an ergonomic chair, you are less likely to hurt yourself while engaged in your work. 
Also, if you want to add extra seating, you should consider adding a small chair in the corner or a beanbag. It is always good to have places for other people to sit when they come to see you in your DIY backyard studio. 
Lighting
Your space should be light with adequate lighting because you need to see what you're doing. In a backyard studio cabin, you should have lighting that will adapt throughout the day. No one wants to have lights that will blind them while trying to relax at the end of the day. That is why many people are opting for LED lights. 
They can be dimmed, so you don't have to think about how the lights are blinding your eyes. Also, some LED lights are RGB and can change color. This is a great way to add ambiance to your space throughout the day, depending on your work. 
Decorations
When it comes to decorations, you should pick some that will bring your aesthetic and personality into the space. If you like artwork, find some that speak to you and place them around the room. It will be easier to pick the right pieces of art when you have chosen a color scheme, though. This is because everything can blend nicely together. 
Also, many people enjoy putting plants into their backyard studio because adding a bit of greenery helps people stay grounded and calm at the end of the day. It doesn't matter if they are fake or real plants, but you can never go wrong with a small succulent sitting somewhere. 
Rugs
If you have wooden flooring in your prefab backyard studio, then you should look at getting a rug. This will soften the space and make it nicer to walk around in. Adding a rug can do that if you want to be in a room that you enjoy and feel comfortable in. Also, it is an excellent way to pull in some of the smaller colors in your room. 
Storage
One of the essential things in any room is storage. When people don't have storage, any space can become cluttered and disorganized. Since this is an empty room, you will need to think of the storage options you want. This means you can have closed shelving or open shelving, depending on what you want to display. 
Also, you may want to add a filing cabinet in there, but that is completely up to you and your needs. 
Conclusion
When it comes to building a backyard studio, you should think about all the work that goes into it. If you're making it from scratch, you will need a lot of spare time to complete your studio, but you can get a prefab backyard studio from Autonomous instead. This will cut the building time completely, so you can get right into your new dream space.
Video ads for product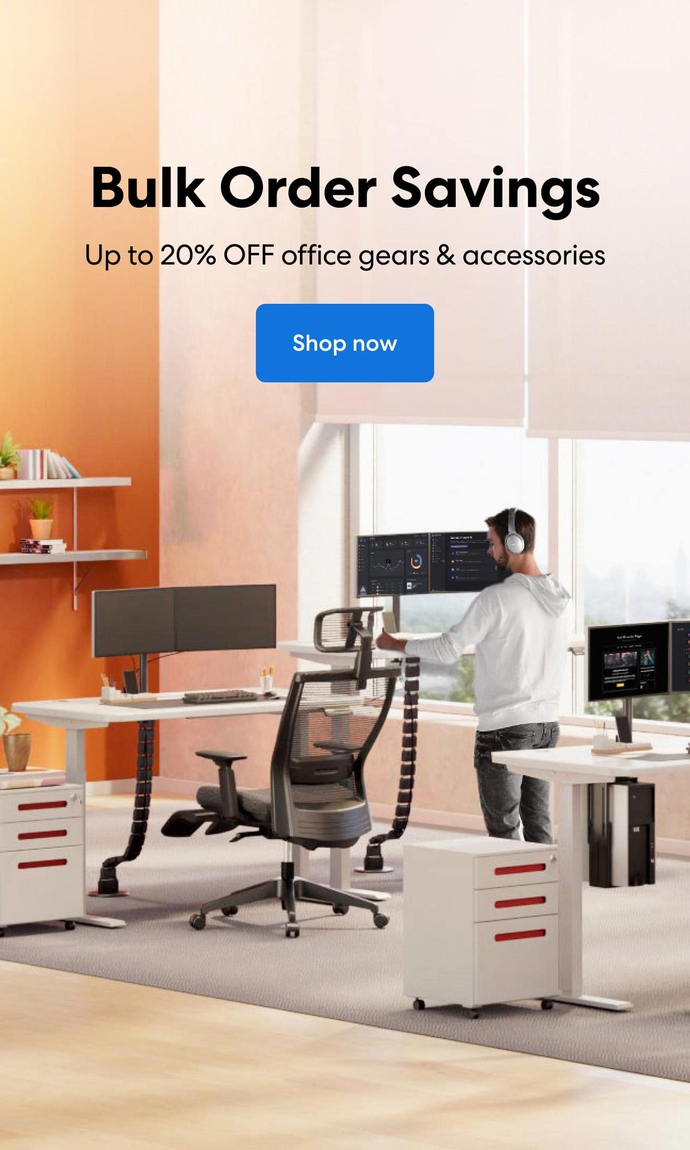 Subcribe newsletter and get $100 OFF.
Receive product updates, special offers, ergo tips, and inspiration form our team.