Smart Products
How to Use Office Chair Tilt Lock Correctly?
6,060 Views
Working in a healthy environment is always better, and once you make the right adjustments to your office furniture, achieving this becomes way easier.  It is always better to buy an ergonomic chair in this regard because they come with more adjustment features. Thus, it is easier to make adjustments there. In any ergonomic office chair, the office chair tilt lock or office chair recline lock plays a vital role in this regard.
It is vital to understand the tilt lock mechanism of your chair, as it usually differs from chair to chair. We know that some of you might know what an office chair tilt lock is; that's why we have started from the very basics in this article. Reading further, you can find the right ways to fix your adjustable tilt office chair with a recline lock. So, let's go ahead 
What is a Tilt Lock?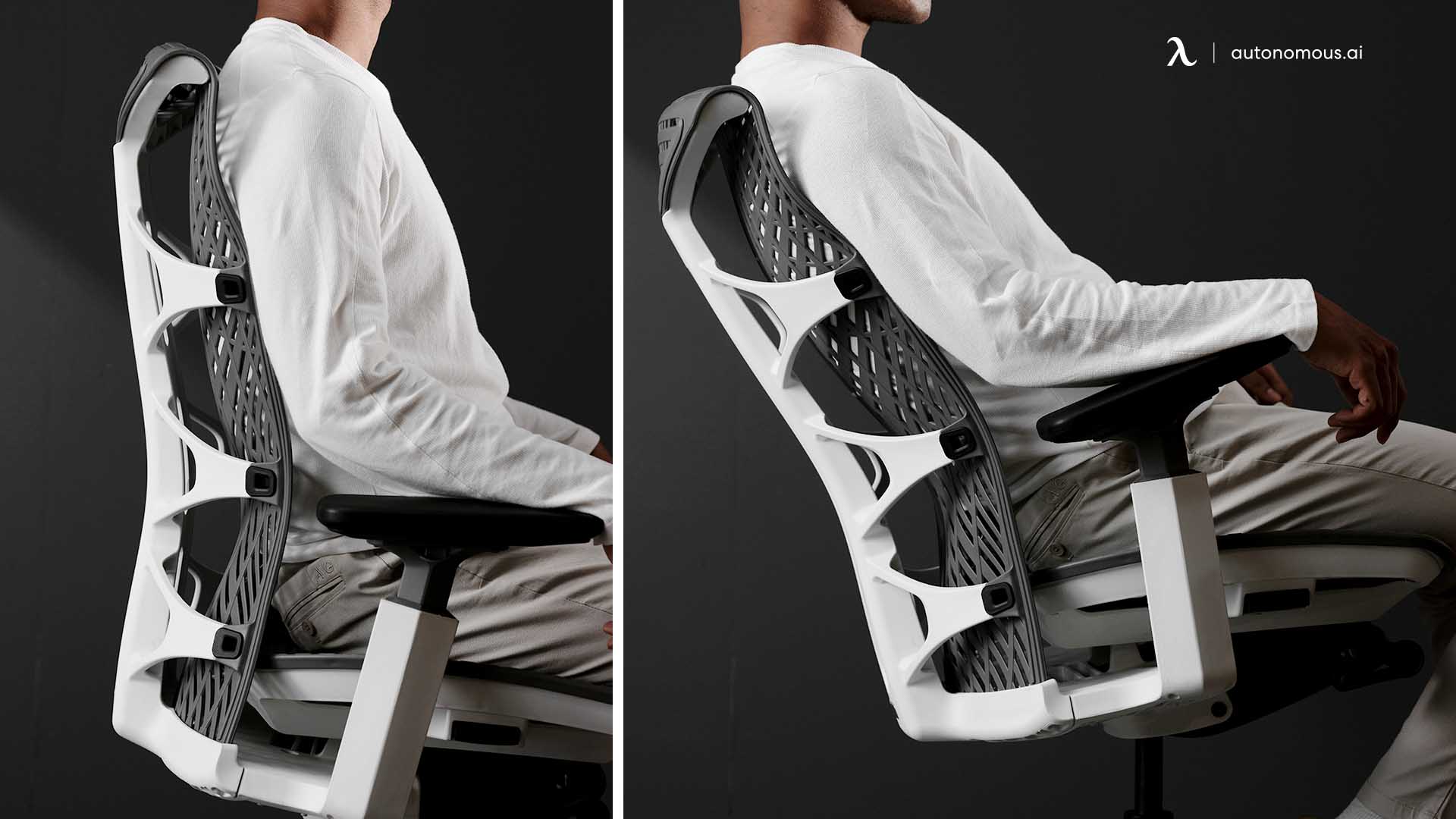 A tilt-lock is one of the major features of an ergonomic chair. Tilt lock allows you to make your back support firmer when you need it by adjusting it like some knob. It avoids your chair from reclining any further and lets you fix it in a position that suits your posture, and provides you firm back support by keeping it in an upright position. Basically, this feature provides you with the ability to customize your office furniture and correct your work ergonomics.
Tilt lock improves your imposture and makes keyboarding easier for you, so users consider this feature and the most vital one. Usually, adjusting your position becomes difficult if your office chair's tilt lock is not working properly. Therefore, you should ensure that this tilt lock mechanism is working perfectly to make your office work easier. If you have decided on the most comfortable position for you to work in, the next step that remains is to adjust it. So, let's now have a look at how you can use an office chair tilt lock. 
How to Use an Office Chair Tilt Lock?
To adjust your seat in the right manner, it is better that you know the details about every possible tilt lock that your chair might have. The purpose for each one of them is to help you get a good posture, but they all serve different purposes. So, let's have a look. 
Adjusting Seat Tilt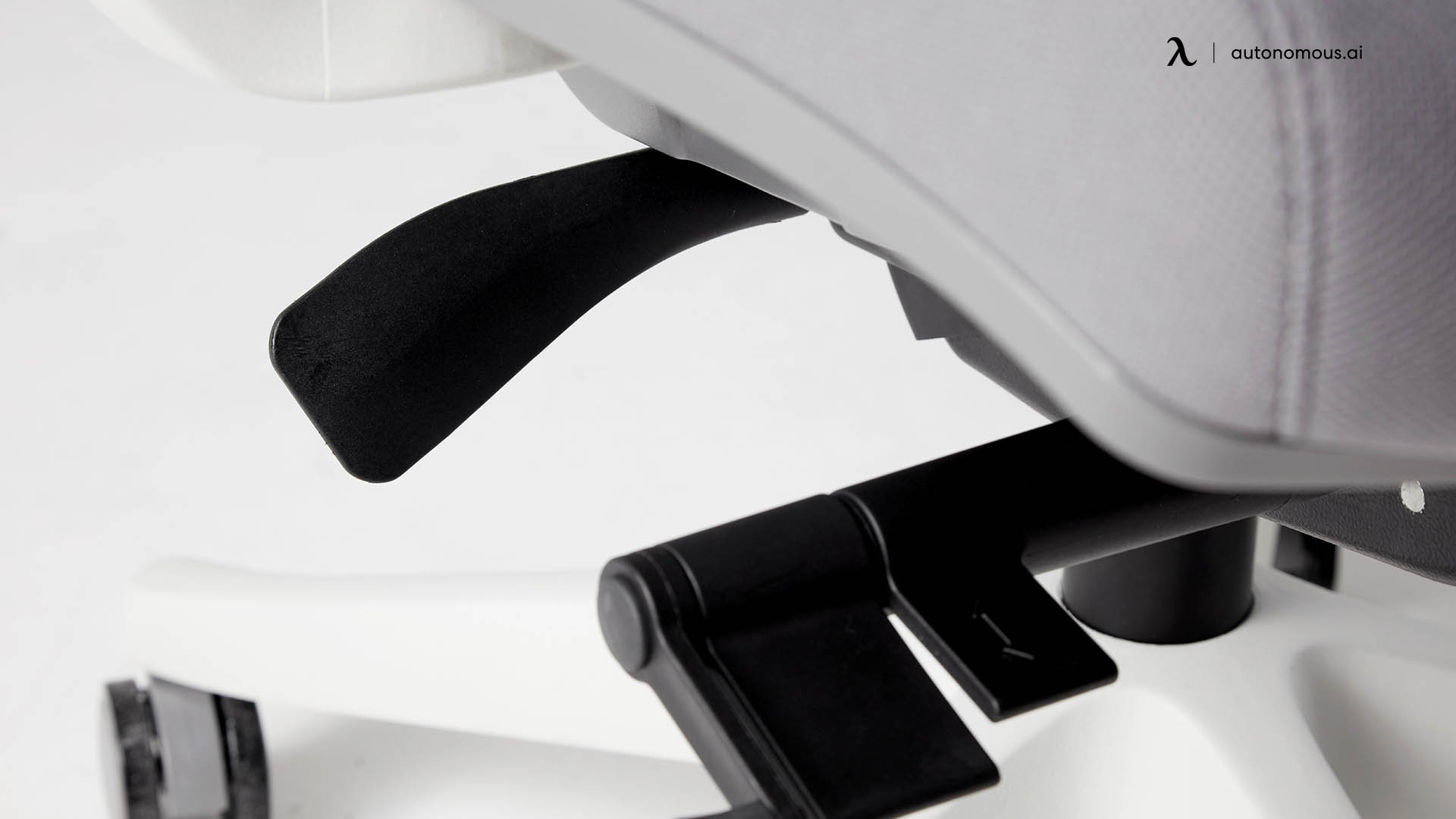 Selecting the suitable seat tilt is the first thing that you are required to do. Your office chair's recline angle matters the most when it comes to setting your seat in the ideal position that provides maximum comfort.
There is a handle below your seat pan that you are supposed to flip clockwise if you want to activate your office chair's recline mechanism. While choosing your desired angle using the office chair tilt mechanism, ensure that your feet lay flat on the floor and there is minimal pressure on your lower back. Once you have your desired seat position, you should turn the tilt lock anticlockwise to fix your seat in that position.
Determining the Back Tilt Tension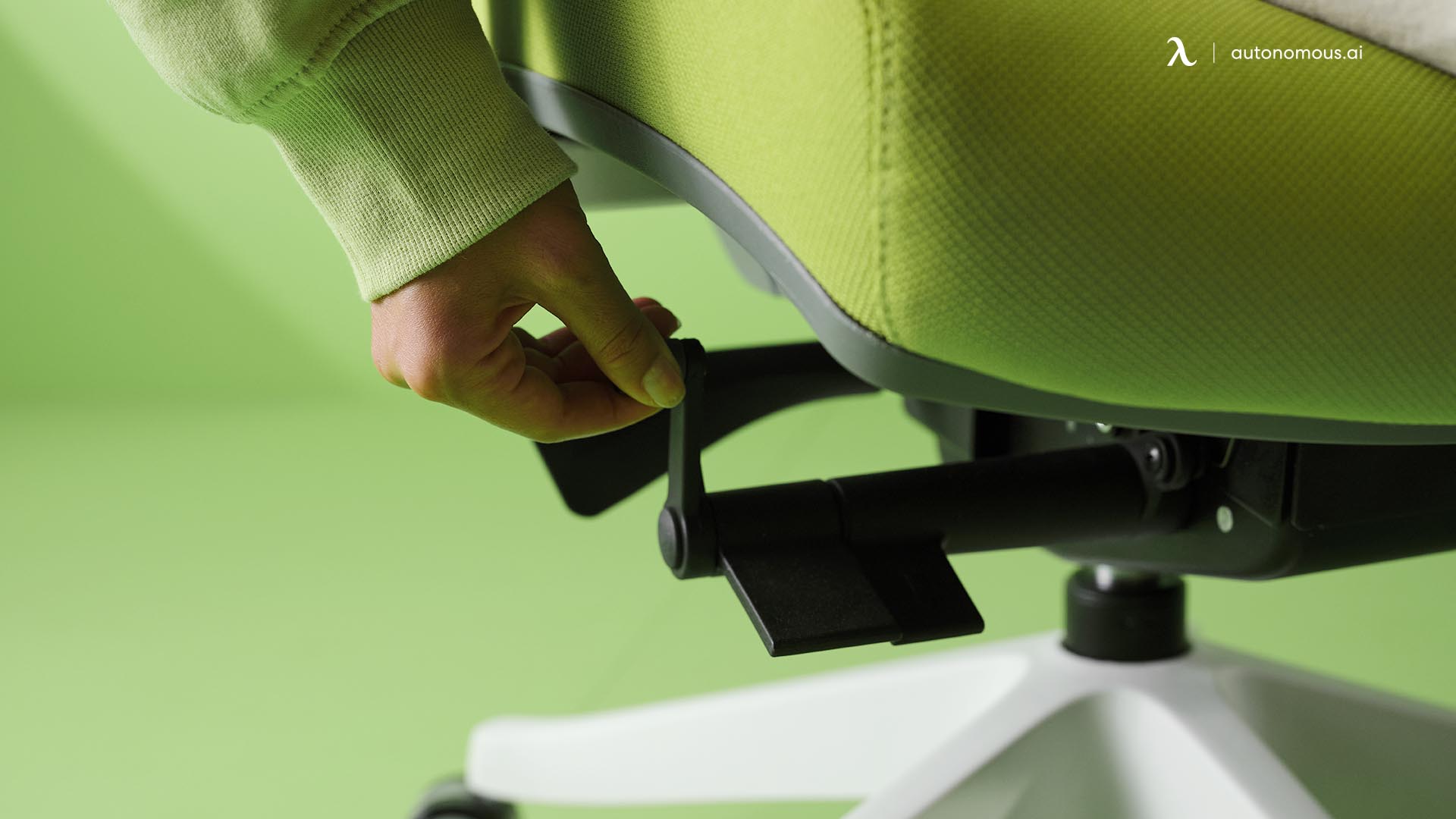 Even though your chair is now balanced, your chair's back allows you to recline the way you wish to. You can control this back tilt tension with the help of a hand crank that is there under the seat as well. You can increase the tension by increasing the amount of force that is required to recline your chair. You may rotate the handle clockwise to increase the office chair tilt lock tension and vice versa. 
Adjusting the Tilt Angle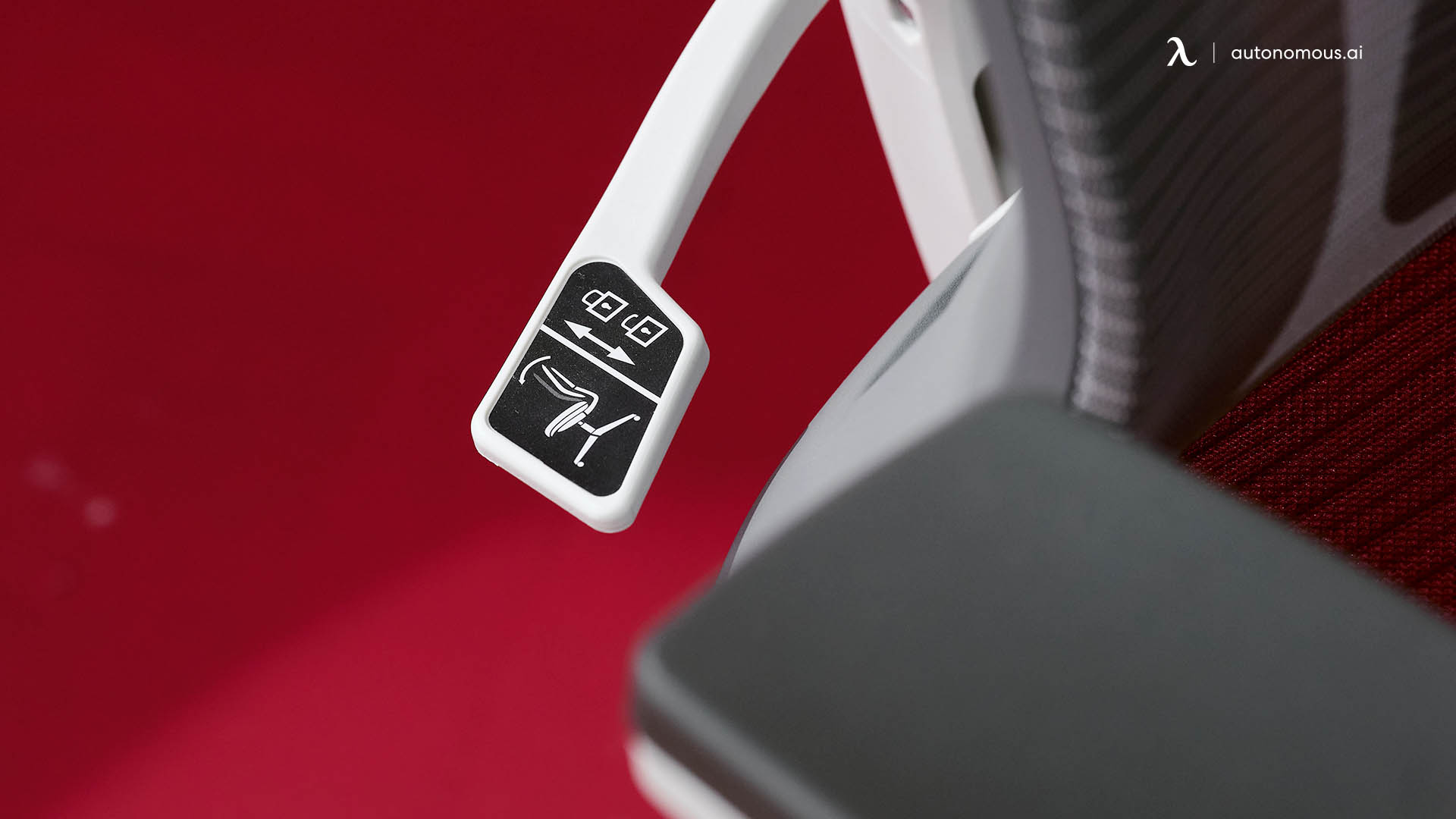 There are certain chairs that offer you this amazing ergonomic feature that allows you to have greater comfort. Our ErgoChair is one such chair that has an easily accessible lever to adjust your desired tilt angle. This office chair tilt lock feature allows you to deeply relax your spine and back. If you have our ErgoChair, you can find this lever at the lower end, behind the back support.
You can push this lever downwards to open your tilt angle and adjust it as per your requirement. Once you achieve the desired tilt angle, you can lock this tilt by lifting the lever in the opposite direction. 
Adjusting Back Recline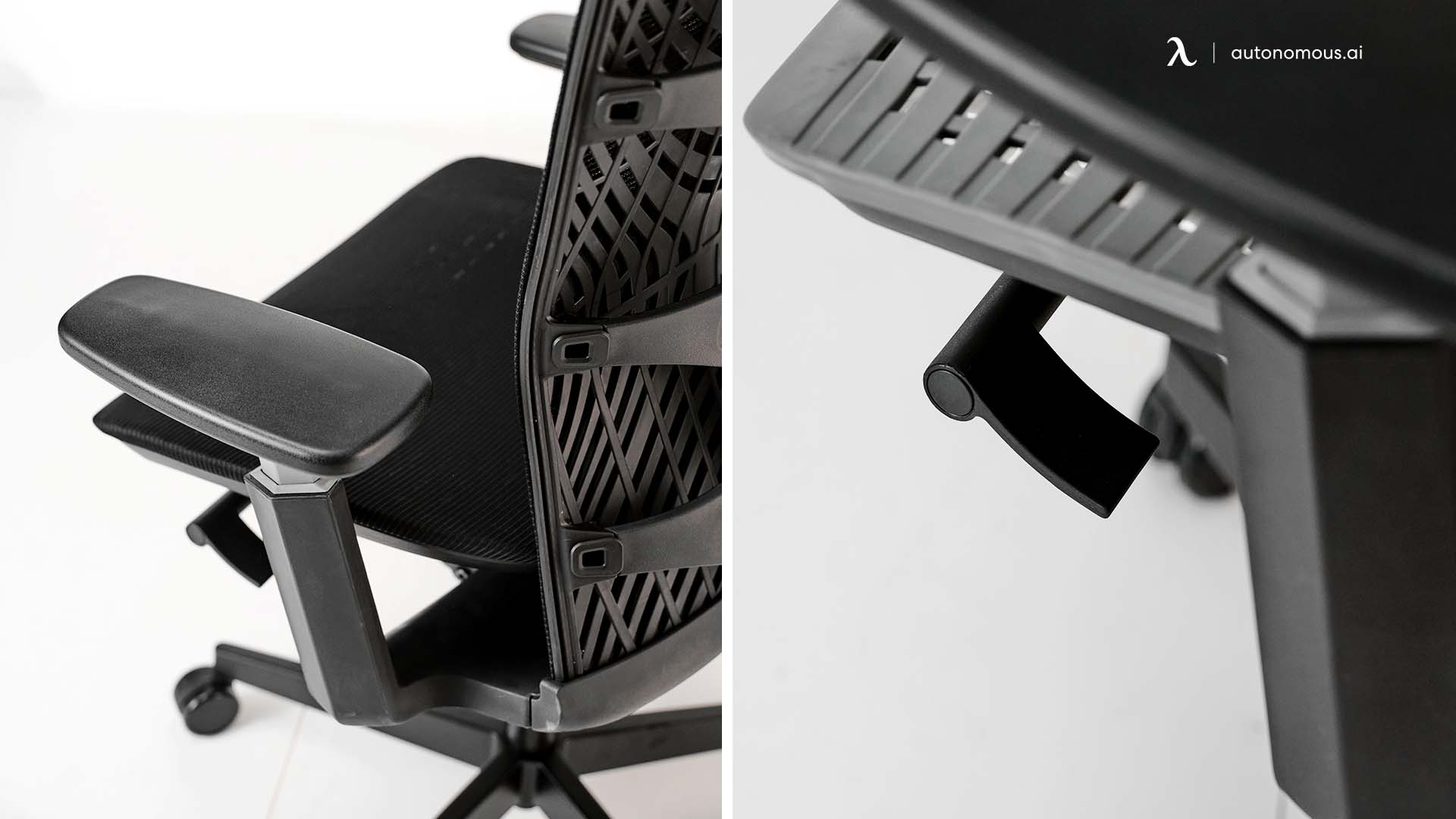 It is vital to evaluate the back recline that would ensure you're neither slouching nor leaning too forward. In our ErgoChair Plus, you can find the back recline adjustable. You will find a dedicated lever on the left side at the base of your seat pan area where other mechanisms are located.
In order to activate your back tilt function, you should push this handle downwards. Once you have the preferred angle, you can fix it by pulling this office chair touch lock upwards. 
Wrapping It Up
Almost every other chair comes with these tilt lock mechanisms, but other companies may place these levers at different places. In ErgoChair Plus, adjustments are pretty simple. However, if you plan on getting some other chair, too, you should have a look at their user manual to know exactly where these locks are located. The functionality is more or less the same with all of them.
Subcribe newsletter and get $100 OFF.
Receive product updates, special offers, ergo tips, and inspiration form our team.
WRITTEN BYAutonomous
We build office products to help you work smarter.