Smart Products
Vertagear Gaming Chair SL4000 Review
1,024 Views
The Vertagear SL4000's much more solid construction will provide a more stable, comfortable gaming experience than most competitors. You will not need a new chair for a few years, at least due to its many features and customization options once you've read this Vertagear SL4000 review.
The S-Line 2000 series and 3000 series of Vertagear are both unquestionably better. A top-of-the-line gaming chair from Vertagear, the SL4000 is incredibly expensive. Is it worth it? Take a look at this updated Vertagear SL4000 review if you're looking for something better.
What is the Vertagear SL4000 Gaming Chair About?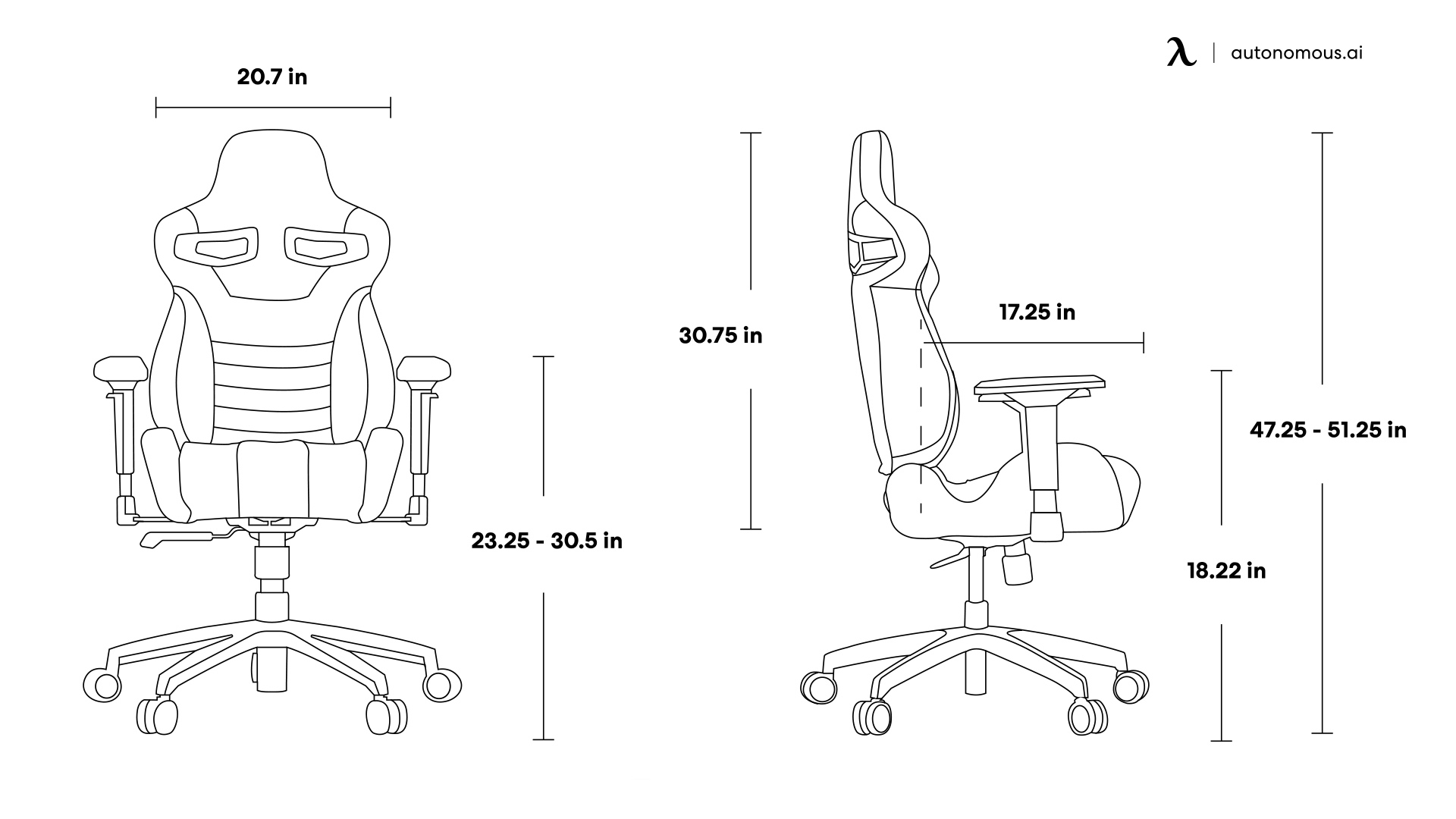 Racing chairs have earned their name by being truly inspirational, such as the Vertagear Gaming Chair SL4000. Besides race-inspired styling, offset colored stitching, strong supports, and a gaming furniture seat that remains comfortable for long periods, Vertagear has considered all factors. The controls are just enough to be comfortable for nearly anyone, without making you feel overwhelmed with options, without this vertagear gaming chair review.
Specifications

Warranty

Two years

Maximum load capacity

150 kgs

Weight of chair

20 kgs

Gas lift

Class 4

Materials

Steel frame, PVC leather, aluminum alloy footrest, high-density foam

Seat height

18.5 – 22 inches

Seat depth

21 inches

Back seat height

30.5 inches

Total chair height

47.5 to 51 inches
It is the perfect choice for home offices or gaming stations since the Vertagear SL4000 gaming looks and feels great. Are you still debating over a gaming chair vs office chair? Learn what you've been missing by reading this Vertagear chair review of the SL4000 gaming chair.
Design and Build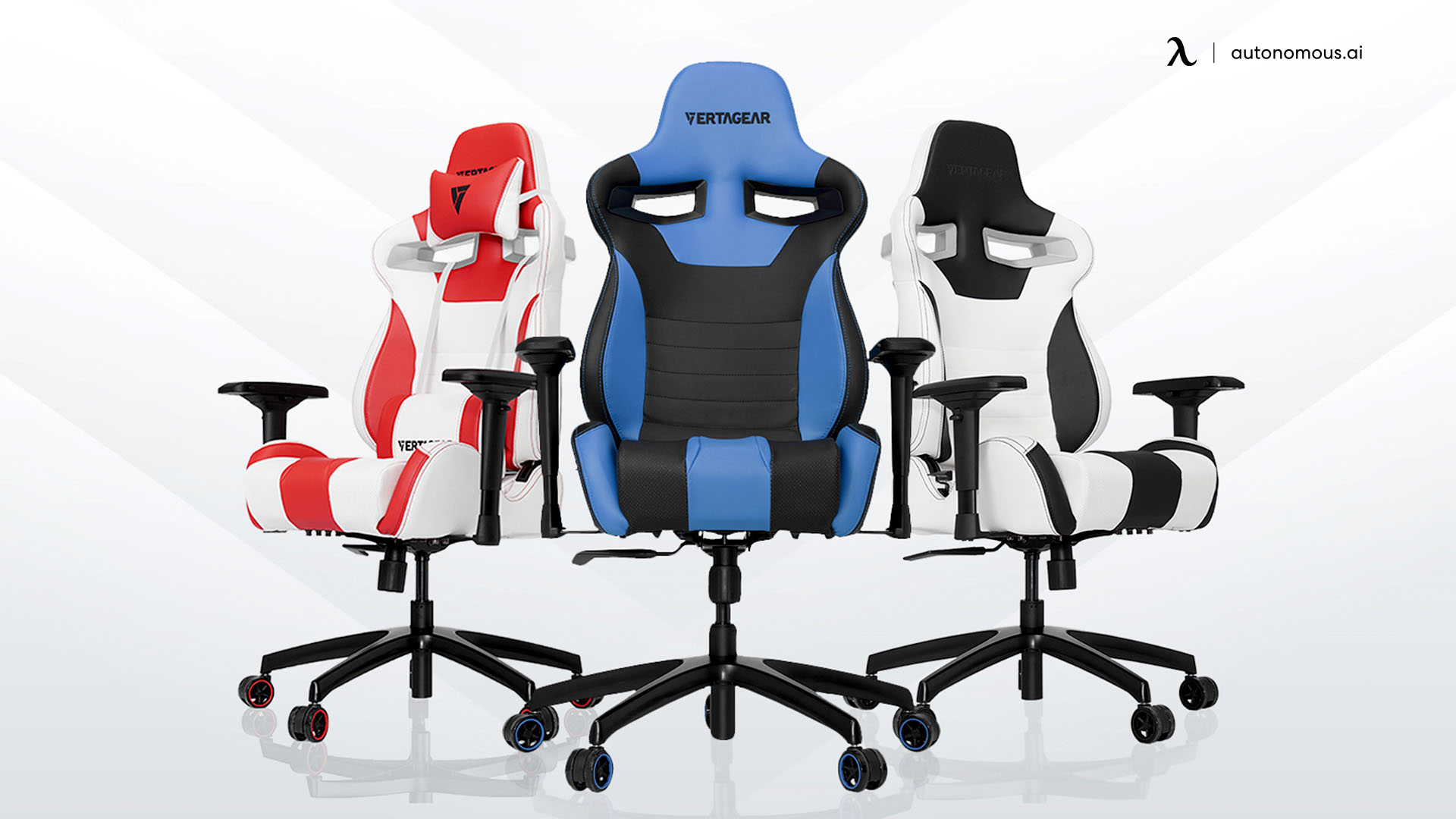 Buying the Vertagear S-Line SL4000 will probably require assistance moving the heavy box, and assembling can take some time, especially if this is the first time. These Vertagear racing ergonomic office chairs come in Beck accent colors, and there are multiple color options with this model, unlike the 51396, from the X Rocker Pro Series.
The chair has an adjustable height and seat and a set of silent glide wheels that don't make noise while it goes around. The chair's sides are black, blue, red, and green, while the seat only has red, blue, white, green, and black.
Pros and Cons of Vertagear S-Line SL4000
Fully adjustable armrests.
The design makes a statement.
Increases gaming session length.
The back is a recliner.
Components of high quality.
Comfy and extremely relaxing.
The side bolsters are hard and uncomfortable due to the rugged frame inside.
Tends to get dirty easily.
Value
The Vertagear Racing Series S-Line does not come with any extra cushions, as we found out in this Vertagear S-line SL4000 review. When you lean your head back, the chair includes its own headrest that you can use. Additionally, the chair includes several adjustable features. This gaming chair with adjustable armrests even features headrests, seat heights, angles, and backrests that can all be adjusted to your comfort level, allowing you to enjoy a comfortable gaming experience throughout your evening.
Price
There aren't many cheap gaming chairs out there, with the Vertagear Racing Series SL4000 Gaming Chair costing $339.99 on Amazon, based on this Vertagear review. Although it is expensive, you'll be able to maintain your posture and comfort if you can afford it.
Ergonomics
It is also possible to adjust the armrests in four directions. No matter your body shape or habit, ergonomic design keeps your forearms comfortable and steady to prevent sore shoulders.
The SL4000 comes with some extra padding for your neck and back with our standard memory foam neck and lumbar support. You can remove each cushion for more flexibility and better posture.
Lean back comfortably and easily with the tilt tension that adapts to your body weight. In addition, the tilt mechanism has been engineered to be able to be locked in an upright position. During gaming sessions, the backrest can be independently adjusted so you can change your seating position according to your preference (up to 140°).
Performance
Performance is one of the important part in the Vertagear SL4000 review. Gamers who tend to spend long-time gaming have become accustomed to gaming computer chairs as a beneficial amenity. Gaming chairs such as the Newedge DXRacer Formula Series (SL4000) and the S-Line SL4000 have become very popular due to these factors.
Aside from that, it is also reasonably affordable and won't hurt your wallet too much. A few inches away from the back of the chair is a groove that gives it a bucket seat effect. The chair is covered completely with PVC leather to give it a smooth feel, and the seat is padded with foam, making it highly comfortable to sit in.
Frame
A great gaming chair for butts is the Vertagear SL4000. It's tall, decently wide, has a nice decline, and is reasonably priced. Specifications reveal that the Vertagear SL4000 has a steel frame, PVC leather, and aluminum alloy feet. It is padded with "high-density resilient foam.". Class 4 gas lifts are used, and the chair weighs 20kg (44 pounds). With that weight, it can hold up to 150kg (330 pounds). On the Racing Series S-Line SL4000 gaming chair, Vertagear offers an excellent two-year warranty.
Adjustment features
You cannot miss this in the Vertagear SL4000 review. You can add red, blue, green, white, or black accents after the primary color of red, blue, green, or black. With an investment of this magnitude, you will want a fully customizable chair. Starting with the adjustment of the seat, we have a unique locking system that allows us to tilt or slant the seat.
Turn the knob on the Versagear's tilt tension mechanism to suit your body weight and adjust the tension. Even though it sounds insignificant, this allows you to roll around without pushing too hard.
Thanks to its incredible range of adjustability, its seat and height settings are perfect for finding the right spot at the desk. The SL4000 will keep you comfortable for those long gaming sessions that last all night. Our favorite chair from Vertagear is the SL4000 because it's not flat, which means you can fall into it.
Having been seated for so long, you are not prone to falling out of the chair -- or getting up to leave it. Vertagear has used Soft-glide wheels to make them quieter and more durable to foreign objects and debris. Having a 5-star base makes the chair feel nice and solid - in other words, it won't break when you sit on it.
Keep up with Autonomous news
Stay informed, stay inspired with our new blogs.
WRITTEN BYAutonomous
We build office products to help you work smarter.