Smart Products
What Features of Kids Desk Chairs You Should Consider

Olivia Pasquarelli
|
May 25, 2021
2,572 Views
If you ask any adult who spends a lot of time at a desk, they tell you it's essential to have ergonomic and comfortable furniture. However, what about your children?
Many parents are now homeschooling their kids, so it's important to get the right furniture for them. Typically, it focuses on the writing desk for kids, but you also need to focus on kid's desk chairs. Ergonomic styles are available, and they're much better for your kids.
Though they may want fun colors and an interesting design, it's up to you to make sure they have an ergonomic chair like the ErgoChair Junior by Autonomous.
What to Consider When Buying a Desk Chair for Kids
It's important to focus on the characteristics and attributes of finding the best desk chair for kids. Here are some considerations:
Size
Often, size is the most important factor to consider when shopping for children. Desk chair options are plentiful, but if you get one that's too tall, your child can't sit in it correctly.
Typically, kid's desk chairs should adjust, which allows you to help your child find the right height and size. They are often smaller, with the seat closer to the floor. That way, kids can keep their feet on the ground for proper posture and ergonomics.
If you have a comfortable chair at home already, have them sit in it with their feet flat. Measure from the floor to the bend of their knee to get the right chair height.
Assembly
Many times, even the best desk chair for kids is hard to assemble. Though you can find some that are already put together, most kid's desk chairs require you to do some work.
However, it's best to go with something that you must assemble for your kid's desk chairs. Ergonomic designs can grow with them, so they always have something comfortable to sit in.
Most companies include instruction booklets to help you put the chair together. With that, you can usually find tutorials online, either from the manufacturer or on a streaming video service.
Ergonomics and Posture
Teaching your kids about good posture is essential for their health. Plus, doing it now establishes healthy habits forever. The best desk chair for kids is ergonomically designed to help with posture.
An ergonomic kids chair is often more comfortable, as well. That means kids can focus on working with fewer distractions and fidgeting sessions.
Here are a few ergonomic points to consider:
The child should sit with their thighs parallel to and feet flat on the ground.
They must be in full contact with the chair's backrest when sitting. Don't let them arch at the lower back or bend forward. Consider a chair with lumbar support and an appropriate S-curve.
Neck and head posture are crucial. Ensure that your child sits at the right height so that the computer screen is eye level. With that, they should maintain a neutral neck and head position.
Shoulders need to be relaxed while sitting. Kid's desk chairs with arms are ideal, but you should set them so that kids don't shrug their shoulders. Plus, armrests allow the forearms to stay parallel with the floor, even when resting or thinking.
Adjustability
Kids are always growing, and most parents don't want to replace the chair all the time for their children. Desk chair options that are highly adjustable are the best option. That way, they grow with your young one.
The best desk chair for kids offers multiple adjustment points for the backrest and seat. That way, it can go with your child all the way through grade school and beyond. Just pay attention to weight restraints to ensure that it's safe for your child to use as they get bigger and older.
Also, you should focus on getting an adjustable desk for kids so that they can stand up while they work. Both the chair and desk are modifiable, meaning there's no problem and your child can learn and focus on what they're doing.
Materials
The materials used for the desk chair are important, too. You want it to be durable enough to last many years, but it should be breathable for comfort. Consider a steel frame with five wheels for the best balance.
Style
Most parents aren't focused on style, but it's a good idea to consider what colors the chair comes in. With that, you may notice some things added just for children. Desk chair options for adults rarely have footholds at the bottom. However, most kids can put their feet on the floor.
With the footrest, your child can sit up straight and have the same ergonomic position as you. However, it accommodates their shorter legs.
Conclusion
Your children have been working so hard in school, and doing it at home is a challenge. It comes with so many other considerations, so why not consider buying some unique gifts for kids. That way, it shows that you appreciate what they're doing and are focused on their happiness and well-being.
Choosing kid's desk chairs with arms is ideal because they can adjust them to meet their needs. Plus, they can relax and rest during their workday. With so many kid's desk chairs, it's best to consider the ErgoChair Jr. from Autonomous!
FAQs
How High Should the Desk Be for a Kid?
The desk height for a child is primarily based on the kid's desk chairs. Ergonomic chairs ensure that the knees are bent at 90 degrees with the feet on the floor.
Check the make sure your child's wrists are parallel to the desk while typing. With an adjustable-height desk, it's much easier. However, you may need to use monitor arms to ensure the right computer screen placement.
How Tall Should the Children's Desk Chair Be with a Desk?
Kid's desk chairs need to be tall enough so that the child can keep their feet on the floor and wrists parallel to their keyboard. Usually, there are 8 inches between the chair seat and the desk bottom.
How Should You Set Up the Desk with the Chair?
You should set up the desk in a way that the child sits comfortably with appropriate back support. If they use a computer, it must be at least 20 inches from the eyes.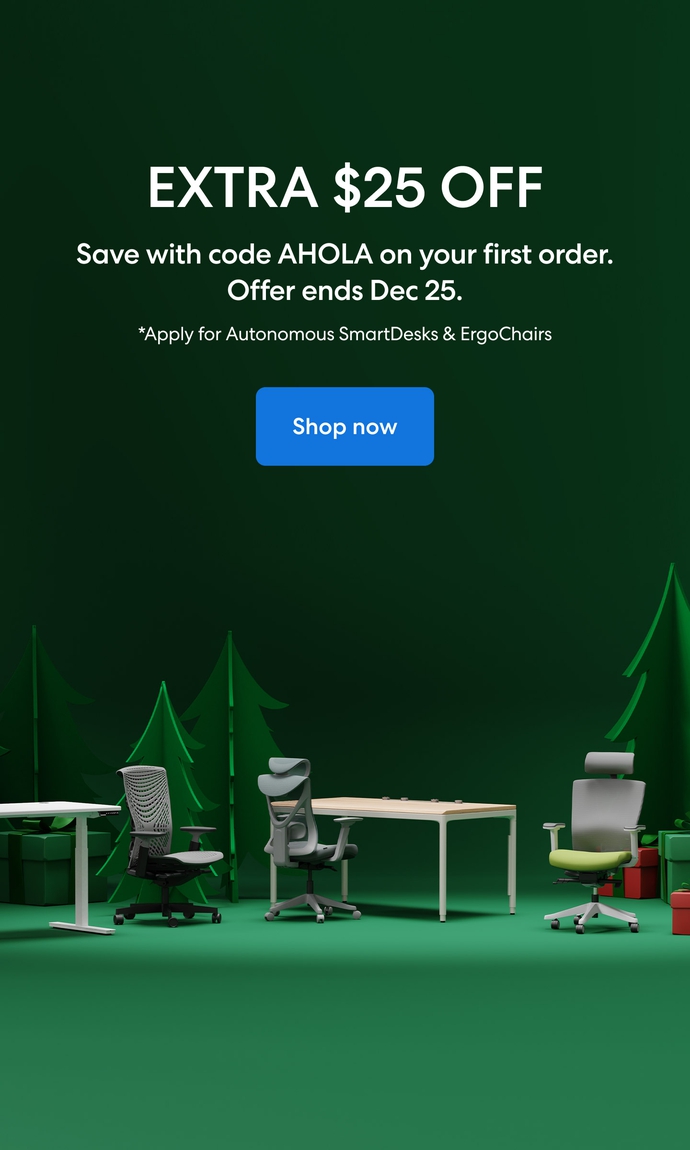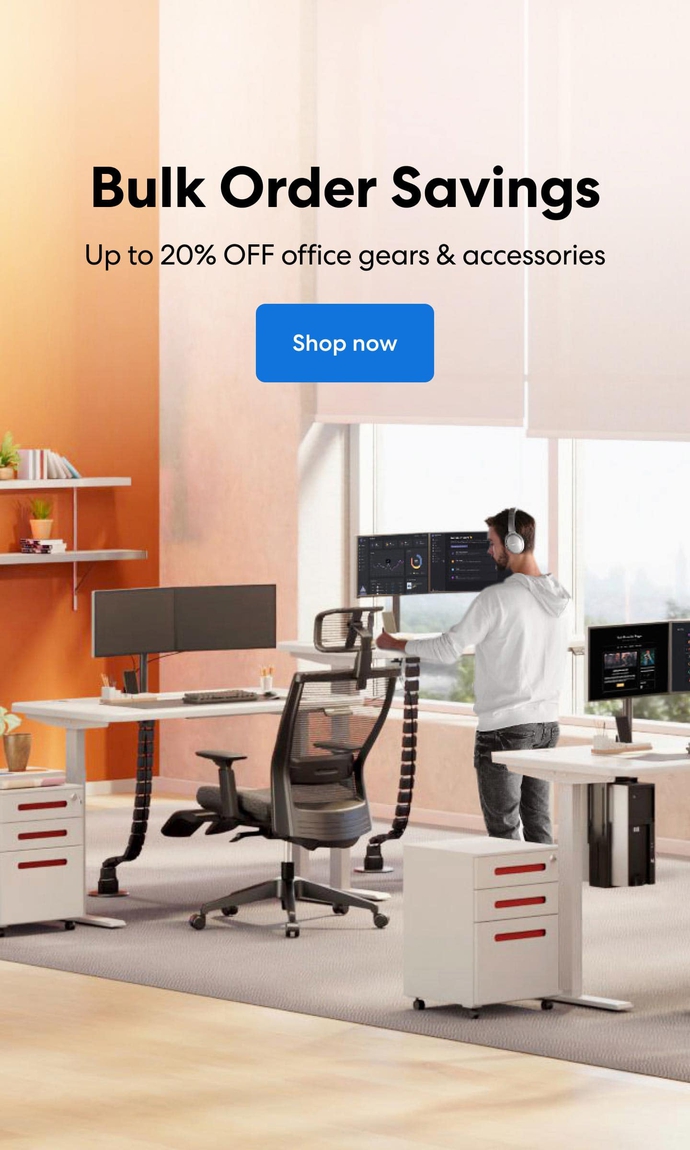 Subcribe newsletter and get $100 OFF.
Receive product updates, special offers, ergo tips, and inspiration form our team.