Smart Products
What Is the Best Soundproof Work Pod for your Office Space?

Autonomous
|
Jul 5, 2021
31,697 Views
Bringing a work pod into your office space is one of the best things you could do for your workers 
Going one step further, you could get soundproof work pods to ramp up the productivity of your office space. That is not the only way to boost productivity at work, but it is the one thing that shows a significant impact on your productivity.  
Do you need quiet meeting space in the middle of your super busy and noisy place of business? 
If your answer is yes. Then there are some products that Autonomous stocks that might be of interest to you. 
Most office workers do not often notice the outside noise pollution that affects their productivity at work. Using a pod eliminates distractions and outside influences so you can get on with your important meeting. 
Imagine sitting in a meeting and forgetting something paramount that you wish to discuss.
You can avoid this if there are fewer interruptions in the workplace.  
Today we talk about what something like this can do for you and your colleagues. 
Let Us Discuss the Pros and Cons of a Work Pod
Pros of a Work Pod
Well, there are many benefits to discuss here. So, let us begin.  
First off, one of the main advantages provided by it is improved privacy during meetings with existing or potential clients. 
Studies have shown that about 40 to 50 percent of office workers lack privacy when they need it most. Investing in something like this can help your office workers close more deals.  
Secondly, if you are going for a soundproof work pod for your office, that helps to boost concentration levels. Your employees can stay more focused while spending time on tasks that are crucial to the business. 
The third place goes to improving your staff stress levels. Providing them with their own private office work booth is confirmed to alleviate stress levels. Staff are happier and focused on the things that matter most. 
While we can talk about the many benefits of using soundproof work pods, you can view more of them in this informative piece on the subject.  
Cons of a Work Pod
One example. The fact that a decent pod with proper ventilation and air conditioning is going to cost you a substantial amount when first investing. 
You are looking to pay anywhere between $1000 up to $20,000 or more depending on the customization. The latter is the one with all the bells and whistles like air-conditioning. 
Another example, which is also related to ventilation, is possible contamination. If not cleaned properly and lack proper ventilation, it could build up bacteria and mold that could affect worker health. That is not uncommon in regular office spaces, so keep this in mind when choosing your meeting wrko pod. 
Lastly, depending on the meeting work pod that you have, you might not have soundproofing. Now you might think this is not relevant. As discussed in the pros, this is imperative if you want to see increased productivity. Soundproofing leads to fewer distractions, private meetings, and happier staff members. 
There you have it, the Pros clearly out way to Cons. It is up to you to figure out what is best for your productive office space.
The Autonomous Soundproof Work Pod
When it comes to soundproof work pods, there is only one that is highly acclaimed. That is the Autonomous Work Pod.
The fully equipped version comes loaded with features that can satisfy anyone looking for a soundproof workspace. It comes with everything that you need including, a desk, chair, anti-fatigue mat, overhead light, and proper cooling and heating unit.
The naked unit comes standard with overhead lighting and a cooling and heating unit. That should not stop you from filling up your space with other office equipment.
Built with precision in mind, this pod is perfect for anyone looking for a place to separate work and home life.
There are windows from top to bottom, providing a bright natural lit workspace. It also helps not feel like you are in a box while working on your projects.
Now, these pods do not only need to be a home work pod. They make an appearance in the office too. Their use is customary as a meeting work pod in offices around the country.
What About Ergonomics in Your Work Pod?
Something often overlooked in the workplace is ergonomics. It is something that when not paid attention to, in the beginning, can lead to illness or injury later on.
A great addition to your home work pod or office work booth is an ergonomic chair.
All these chairs supplied from Autonomous, meticulously are put together to be as supportive and comfortable as possible.
Autonomous has a range of ergonomic seats from ErgoStool to the ErgoChair Plus, which includes a 25-degree recline with 11 lockable positions. The Pro+ can support up to 300lb too. 
Chairs are not the only thing that can cause an ergonomic injury. Anything from the mice you use, the height of your desk, or even the height of your desktop monitor. All these finer unnoticed things can lead to injury after repetitive daily strain.
Other Ergonomic Equipment
Items such as keyboards, mice, monitor arms, and laptop stands get their inclusion on this list. 
It is not always what items you have. It is more what you do with them. Positioning and placement are everything. 
This is something to take note of when creating an office space that boosts staff morale. 
Having an office intuitively designed for ease of use helps with insurance costs later on. How is this, you may ask? You are less prone to injury and illness. So, your insurance would not need to be covering any medication or hospital bills.
Minimizing fatigue is the best thing that you can do for yourself and others.
What is Ergonomic Injury?
You might be wondering what ergonomic injury is? What are you doing that allows it to affect you? 
Well, ergonomic injuries can be an issue for a lot of people. Most people do not know that they have an ergonomic injury until it is too late. 
Some instances of ergonomic injury include (CTS) Carpal Tunnel Syndrome, lower back injuries, trigger finger, and muscle strain.
Running into problems like this later in your life is not fun and can cost you medical bills down the line. So why not take care of yourself now? It is your time to become the best version of yourself. 
All the above can be detrimental to your health and well-being. It affects your productivity at work and leaves you in pain. 
That is why it is essential to consider ergonomics when designing your office space. 
Which Desk is Best?
Choosing a desk can sometimes be a hassle if you are looking at making your space look professional. A complication most people run into when buying a desk is the size and height of it. 
Well, do not sweat it; when it comes to a desk, there are a few great office standing desk options on the market. 
All these desks come in regular or XL sizes depending on your preference, and what makes them even more fantastic it's that their height is adjustable. You can have either a standing or sitting desk at the touch of a button. There is a minimum of 4 programmable levels to adjust it to the perfect height for you. 
All desks come with a natural wood top and have a stainless steel frame that lasts years. The electric motors in the Pro version have been upgraded and provide a more silent experience when adjusting the height. 
There are various available desk options for your home work pod, including those with adjustable desk legs, which can be an amazing addition to your office. 
Whatever you choose. Make sure to consider the height and surface area that you are going to need.
Is Privacy in The Workplace Necessary?
The answer is a resounding YES! Of course, workspace privacy matters. Managers and employees alike might need privacy to keep confidentiality between colleagues, clients, or managers. Giving their own private space makes things personal and comfortable for them.  
They can furnish the area to their specifications, providing a place of comfort and calm for the office worker. Creating a safe space ignites the creativity inside of you. You want to deliver the high-quality work that you are capable of. 
You might think, 'how do I create privacy in my office space?' That question gets answers in a few ways. Dividers, private work booths, portioning are some just to name a few. Privacy also leads to productivity, so why not give your employees the space they deserve. 
Do You Need a Work Pod for Home?
Ask yourself some questions: Do I get distracted easily? Does my home environment distract me from my work? Do I need a more effective space like a privacy work pod than my office space? If the answer is "yes" to any one of these, you might want to introduce one.  
Not only does it create a more enjoyable workspace but gives you the privacy you need when focusing on your projects.
It allows you to switch off from the outside world with its acoustic deadening properties.
What is great about it is that it is compatible with your backyard. It has adjustable legs that can fit nearly any terrain. All you need is a plug point to get some electricity running to your unit. 
Another impressive feature of the privacy work pod is that it's assembled in an afternoon. It is just like a giant Lego set for adults. 
Getting one if you work from home can be one of the best things you do for your productivity and well-being.
Manufacturing Standards Like No Other
Do you need any more convincing? Listen up. Autonomous is well known for its scrupulous manufacturing process. We make sure that all products that leave the production line are tested time and time again.  
That ensures that the highest standard of quality is delivered. We love to keep our clients happy and offer a 2-to-5-year warranty on most of our products. 
All our decks come with a five or seven-year warranty, and you even have the option to pay them off monthly.
There is no trial policy for the WorkPod itself.
A 30-day trial applies to other Autonomous products included in the fully equipped WorkPod, such as SmartDesk Connect, ErgoChair Plus, Filing Cabinet, Dual Monitor Arm, Anti-fatigue Mat, and Cable Tray. A full refund will be issued based on the current price of any of these products returned within 30 days.
Standards like ours are difficult to duplicate in an industry that is flooded with sometimes low-quality items. 
Please have a look at our WorkPod terms and conditions over here to find out more details.
Final Thoughts
90% of office workers are in an overcrowded environment, which could lead to different ailments. Things like stress and ergonomic injuries are slowing your productivity down. 
Something to take note of when getting your new office ready is that ergonomics takes time. Remember, it's not a cure, more a preventative measure. 
On the contrary, by using equipment like this, you are helping some of the conditions from which you suffer. Remember to keep using your equipment. It is not a quick fix for any problems you have. 
Why not give yourself the best soundproof work pod station that money can buy? You deserve it. Your health deserves it. Your body is bound to thank you as you get older.
If you wish to take care of yourself in the office environment, it is time to take charge and get the space that works for you. 
Be more private, creative, focused, and comfortable at the place that you spend most of your time. Thank you for taking the time to join us today on a journey of ergonomic self-discovery. 
Investing in a privacy work pod, you are going to set yourself up for success. While you are on the road, do not forget to enjoy the journey!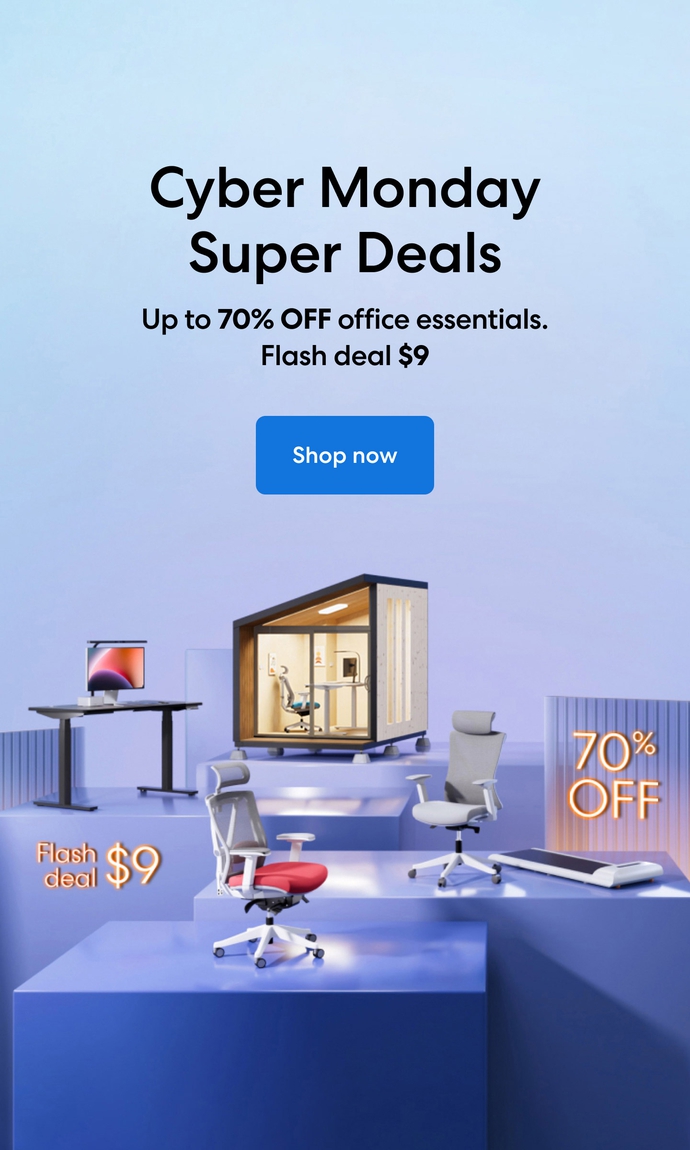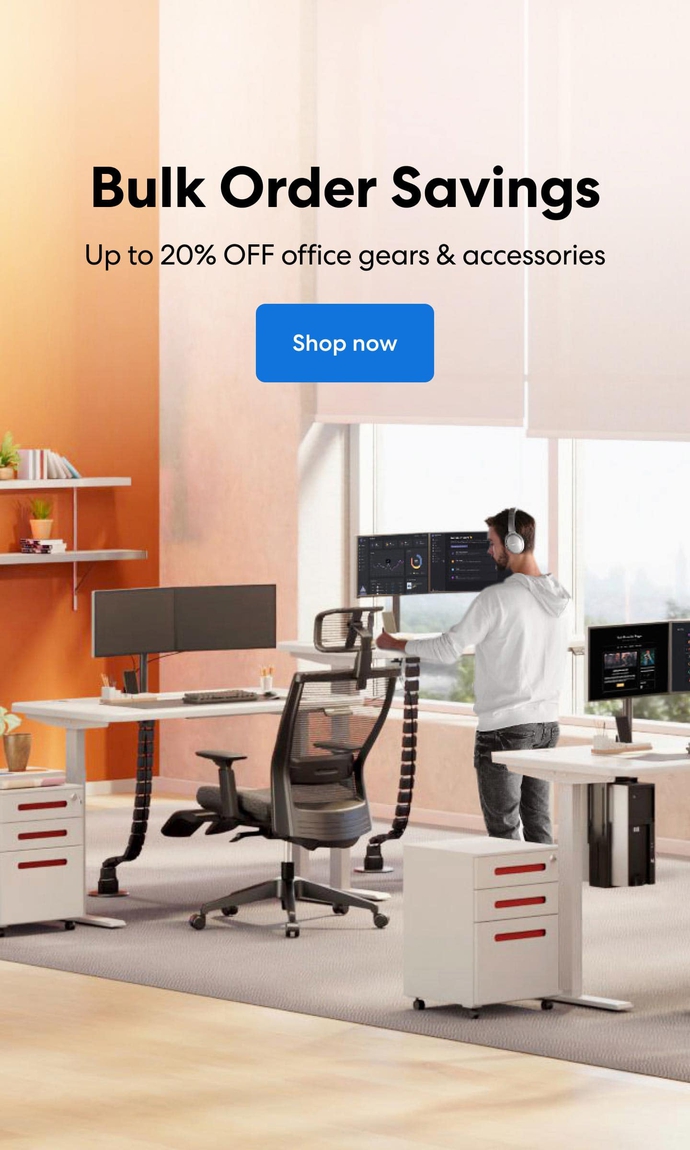 Subcribe newsletter and get $100 OFF.
Receive product updates, special offers, ergo tips, and inspiration form our team.