Latest Updates
What's Inside Your BOXING DAY MYSTERY BOX? Unwrap Autonomous gifts!

Autonomous
|
Dec 25, 2020
8,785 Views
The tree stands tall and twinkles brightly over torn gift-wrapping and squeals of excitement. Everyone wears their most comfortable flannel or ugliest Christmas sweater. And the oven pumps out the sweet smell of juicy roast and decadent holiday pie. Every festive season, Christmas is usually a family favorite but the holiday joy doesn't end there this year. This Boxing Day, there's still one more gift waiting to be unwrapped. With the brand new mini game from Autonomous, the excitement of Christmas continues for another 24 hours. Welcome to your BOXING DAY MYSTERY BOX! 
No matter where you are in the world, all visitors to the Autonomous website on Boxing Day can take part and enjoy some festive rewards. Boxing Day is all about taking advantage of end-of-year sales and saving big on items that you really want and/or need in your life. Skip the crowds and enjoy the convenience and comfort of online shopping with the Autonomous Boxing Day Sales and save even more with your BOXING DAY MYSTERY BOX! It's the end of 2020. A brand new year is coming, with new hopes, & fresh expectations. So equip your workspace with ergonomic Smart Products to help you work more efficiently and comfortably, and start 2021 on the right foot.
 
Everything You Need to Know About Your BOXING DAY MYSTERY BOX
The Autonomous BOXING DAY MYSTERY BOX minigame is super easy to play. It takes less than 3 minutes and everyone that participates is guaranteed an instant win! Listen up though - each unique user only receives one chance to play, so have a quick read and follow the few steps listed below carefully ...
The BOXING DAY MYSTERY BOX minigame will only be active on December 26 (PST) and is open to all visitors of the Autonomous Website.

December 26 visit www.autonomous.ai - The BOXING DAY MYSTERY BOX pop-up minigame will ONLY appear upon your first page visit on Boxing Day. DO NOT reload or click out of your web browser, as the minigame will not pop-up again.

To successfully claim your BOXING DAY MYSTERY BOX you must input a valid email address. It's ok if you make a mistake/typo, we'll allow you to input your email address again correctly if you need to. 

Once your email has been verified, simply click to choose just 1 out of 5 Mystery Boxes. You may select ONE Mystery Box only. So choose wisely. Follow your instincts and choose a box that gives you good vibes. Fingers crossed that Lady Luck is on your side!

Unwrap your Mystery Box and discover your Autonomous gift inside! The contents of each Mystery Box is unique and may not be exchanged.

Discount codes are applicable with purchases valued at $389 & over. Discount codes expire three (3) days after the issue date. 
How to Claim Your Mystery Box Prize
You're most probably wondering what's inside of these Mystery Boxes. What exactly is up for grabs? By participating in the BOXING DAY MYSTERY BOX minigame, you could win further discounts off already SLASHED BOXING DAY PRICES! And the best thing? You're guaranteed a WIN! You've literally got nothing to lose.
Once you click on your chosen Mystery Box, your Boxing Day Discount Code will reveal itself. Simply copy the code and paste it at checkout to apply your discount to the already slashed Boxing Day prices. Your BOXING DAY MYSTERY BOX gift (including your discount code) as well as detailed instructions on how to claim your gift will be emailed to you, so you can always refer back to your inbox for further information on how to save big this Boxing Day.
Upgrade the Workspace ...
Working remotely from home has become the norm for many this year. We're now fast approaching 2021 and the reality is that, unfortunately, things aren't looking to change anytime soon. Boxing Day is the perfect time to elevate your workspace and set yourself up for the new year. Now you can experience peak performance FOR LESS! Boost your focus and productivity, and Work Smarter with the innovative range of Smart Products from Autonomous.
… With an Ergonomic Office Chair
An ergonomic office chair does wonders for preventing dreaded back or neck pain - A common result from hours upon hours spent working at our computer screens all day, every day. The ErgoChair 2 is a bestseller for good reason. Designed to provide back support while promoting improved sitting posture, one of the most remarkable features of this chair is its lumbar support mechanism, which allows you to adjust it to the degree that you feel most comfortable with. 
Completely adjustable components means you always find your perfect fit, and the heavenly headrest will have you working comfortably through many new years to come.
The newest release and considered the best example of ergonomic engineering, the Kinn Chair will not only support your posture, but turn heads for its unique modern appearance. The innovative fishbone design made of advanced TPE material moulds perfectly to the shape of your spine and remains completely breathable so that you can work comfortably for even longer. If head-to-toe comfort at the most accessible price point sounds like music to your ears, then the MyoChair will have you (and your posture) laughing all the way to the bank. The most affordable ergonomic chair from Autonomous, the MyoChair comes with the option to add an additional footrest so that you can level up your chair recline sessions and be the envy of all. 
… With a Standing Desk
If you've been thinking about swapping over to a standing desk as a base for your workhub, stop thinking and act now. The entire range of affordable standing desks from Autonomous is now even more affordable thanks to some incredible Boxing Day price cuts. An adjustable standing desk is an effective way to conquer work slumps and increase focus whilst working from your home office. Autonomous offers a diverse yet concise range of sturdy standing desks to suit a variety of spaces and work from home needs. 
If you're stuck with an awkward corner of the room, or if you work with multiple displays and loads of tasty tech on the daily, the L-Shaped SmartDesk is an absolute Godsend. This ultimate work hub is powered by a robust triple motor system and can support and smoothly lift up to 330lbs of equipment in virtual silence. The tabletop comes in two interchangeable pieces, so you can mix and match the long and short sides to fit your corner best.
If you're sharing your home office with a loved one or a housemate, then the SmartDesk - Double Desk is a nifty way to make the most of your existing space. Built for both privacy and collaboration, the Double Desk conveniently provides two adjustable standing desks that can be controlled independently of one another. Both desks come equipped with 2  x USB ports, 2 x AC outlets, 1 x Ethernet port, and 1 x phone port. Better yet, the powerful frame also comes equipped with handy wire management. 
If you want to feel like an absolute BOSS who commands every working hour of each day, then the SmartDesk - Art Desk may be the ideal choice for your home office. Its unique curved tabletop provides a comfortable ergonomic flow that will allow you to bust out your important projects in no time. Or perhaps the best selling SmartDesk 2 is the ideal simple solution for you to maintain and improve your productive flow when working from home. Available in two sizes, the Classic Top measures 53" x 29", while the XL Top measures 70.5" x 30".
Every SmartDesk comes with four programmable presets allowing you to adjust the height of the table on the fly. With just the touch of a button, you can move your entire work hub from your ideal seated position to standing. Stay flexible and fluid, and keep active throughout the day with a dynamic range of physical movement. Whatever your job may require, there is an adjustable standing desk out there to match your needs.  
Why Wait for 2021? Take the Leap With Autonomous Now
Investing in an ergonomic office chair to improve and support correct seated posture, or an electric powered adjustable standing desk to boost your focus and productivity at work doesn't have to be expensive at all. And with Autonomous Boxing Day Sales, taking the leap with Autonomous is a no brainer. Follow Autonomous on Instagram, Facebook, and Twitter to get all the latest product updates and deals. Become part of the WorkSmarter Community for some useful office hacks and product reviews. And subscribe to the Autonomous YouTube channel for insightful videos on product assembly, workspace setup, how to work more productively, and so much more.
And of course, don't forget to visit Autonomous website come Boxing Day for the best end of year savings on the Autonomous range of ergonomic Smart Products. And claim your BOXING DAY MYSTERY BOX. Good luck!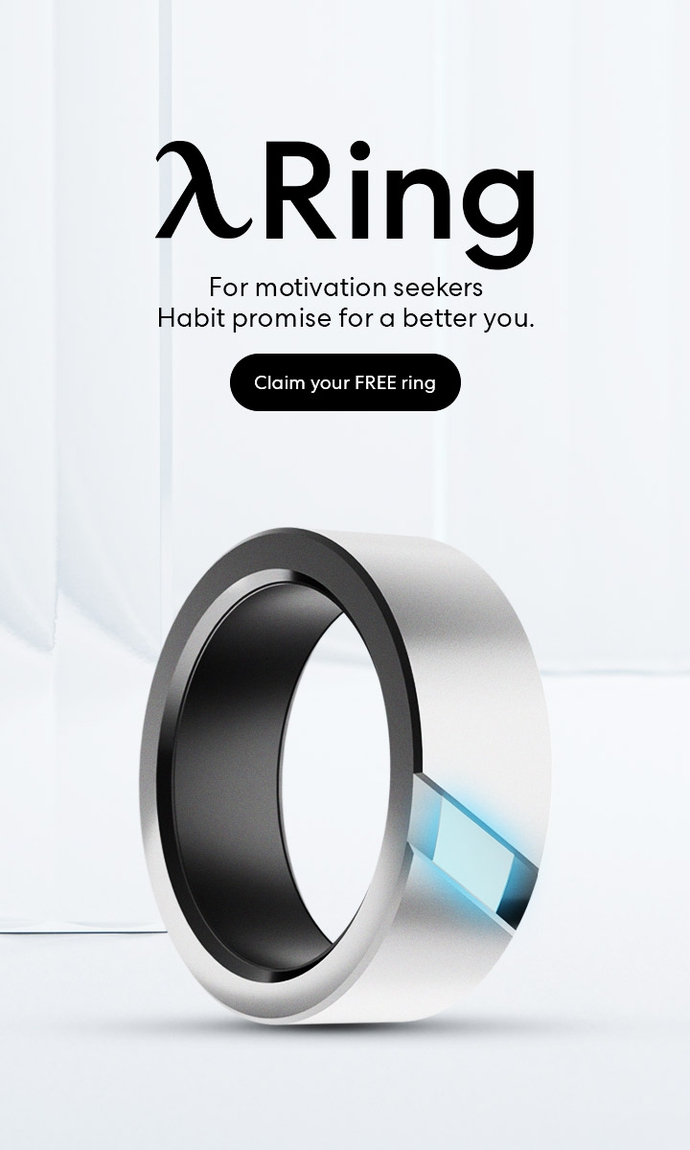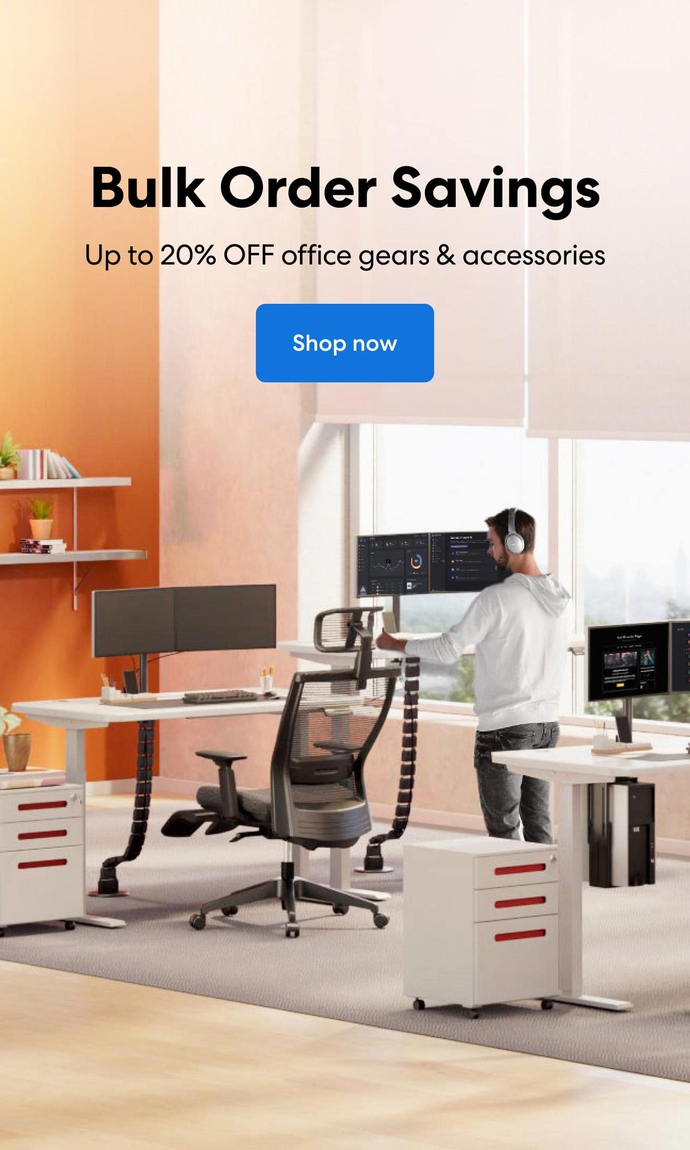 Subcribe newsletter and get $100 OFF.
Receive product updates, special offers, ergo tips, and inspiration form our team.