What is fathers day history? Tradition has it that Father's Day is celebrated in different countries in different ways on different dates.  Most European nations celebrate Father's Day on March 19, every year, as this is Saint Joseph's Day.
Different dates Different Countries
In the USA, Father's Day is on the third Sunday of the month every year; Father's Day which date? This year it is on Sunday, June 20, 2021.  This tradition was initiated by Sonora Dodd, daughter of William J. Smart, who was an American Civil War veteran. Sonora adored her dad and introduced Father's Day in 1910.  
The fathers day date varies as per each country's traditions. The United Kingdom and Canada celebrate Father's Day on the third Sunday of June every year as America does. Russians celebrate Defender of the Fatherland Day as Father's Day, honoring fathers and their protectors.  Other countries celebrate it on different dates with their traditions: Samoa and Brazil in August [August 8, 2021]; Estonia, Finland, Iceland, Norway, and Sweden on the second Sunday in November [November 14, 2021]; Germany: sixth Sunday after Easter; Romania: second Sunday in May; Togo: third Sunday in May; Russia: February 23 each year; Egypt: June 21 each year and more.
What is the Significance of Father's Day?
On Father's Day, children display their gratitude to their fathers' acknowledging them for their role in developing and shaping their lives.  Children of all ages acknowledge their fathers for all their support, whether financially, mentally, or emotionally.
Today, children acknowledge their fathers' role in developing their own families and their neighborhood or society. Children give their time by being with their parents, taking them out for a meal or at home; be with them the entire day either hiking, fishing, or being around watching a movie and beer; ideas are plentiful. So what will you do on Father's Day 2021? Let us show you some interesting ideas!
What to do this Father's Day, June 20, 2021?
Looking for Father's Day gifts? On this special day, you have a choice of various things you can do as you may or may not be bound indoors due to the pandemic.
If you are not bound indoors, the Father's Day event could include a walk in the greens/gardens with your dad, or how about a trip to a museum. Some folks take a trip down the memory lane of going for a meal to a favorite restaurant or watch a movie together. Options are many, and of course, it's your preference.
Gifting your dad a memento or a thing of value to them is a great welcome idea. Thanks to online shopping, many prefer to buy and send gifts over to their fathers.
This summer, we recommend that you try and give them something for their well-being and good health. How about something that they can use too?
Go ahead and see our review below to hack more ideas for your Father's Day 2021.
The SmartDesk Core
Gift your father with the best standing office desk for his health and well-being. Your dad can use this desk for sitting or for standing and working.  With the SmartDesk Core, your dad doesn't need any helping hands to operate it. For the desk height to be adjusted, there is no need for any mechanical or manual intervention like adjusting the screws or cranking it up. Powered by electric motors, the desk can be lowered or raised at the flick of a button. Easy isn't it?
Perhaps you are thinking, why would he need that? Well, research proves that sitting for long hours on a chair has its disadvantages. Folks have acquired high blood pressure, neck pains and body aches due to stiff and incorrect postures while at work, and more.  You surely have heard of the Carpal Tunnel Syndrome, Repetitive Syndrome Injury, and spinal disc concerns, right? With your dad, you don't want that to happen!
With a dimension of 53" (width) and 29"(depth), the SmartDesk Core has a large workspace. The sleek and elegant design is available with a lavish choice of nine different colors. Each color is sober yet trendy to match your office/home office décor.
Functionally, the near noiseless dual motor can adjust the desk height to suit your convenience between 29.4" to 48". This desk is available in regular and XL size, and can be bought online.  We love the strong steel frames that are sturdy and can easily weightlift up to 265 pounds. 
With your father's health as a top priority, there can be no better Father's Day 2021 gift than a SmartDesk Core! 
ErgoChair Pro
If you want your dad to be enjoying his days working at the office/home office, consider this specially designed ergonomically featured office chair as a gift on Father's Day 2021.  What is special about it? Well, the OSHA, USA guidelines discuss the ill effects of a poorly designed office chair. When you work, you need an ergonomic chair that is comfortable for you.  You don't want your dad to have spinal issues or stiff lower back due to no lumbar support, bad posture from a short heighted or too tall chair for him.
An ergonomically designed chair that can help your dad access all areas of his workspace or roll over the chair a few feet to reach a storage drawer/desk is ideal.  Your dad needs a chair suited to his body shape so that he's back, arms, and more get rest.  Ergonomic chairs have adjustable height, seat tilt (for forward or backward tilt), seat recline apart from adjustable armrests, headrests, and more.
The ErgoChair Pro is a sleek and elegant ergonomic office chair that offers the best adjustability. With a seat recline of twenty-two degrees, you can easily lock the chair backrest into any five positions.
Don't miss out on the Father's Day special deals!
Summary
To summarize, gift your dad something of value and premium presents on Father's Day 2021, something that takes care of his health; gift him the ErgoChair Pro or the SmartDesk Core. A tribute to thank him for all his efforts by showing your love and affection for him!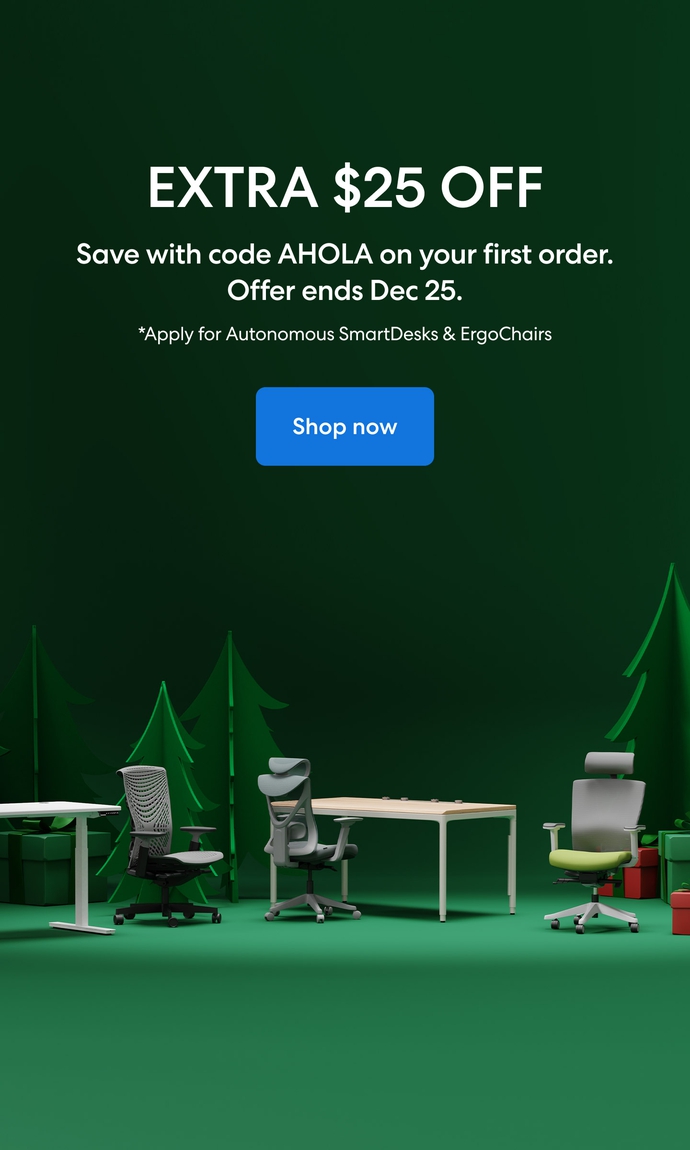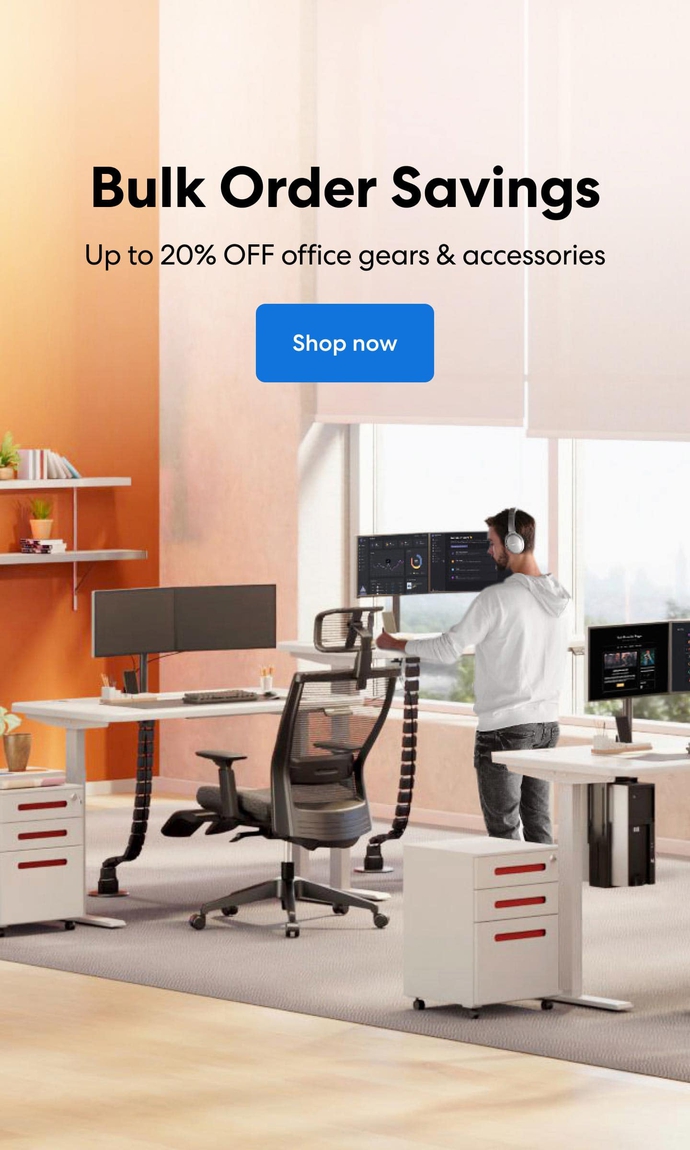 Subcribe newsletter and get $100 OFF.
Receive product updates, special offers, ergo tips, and inspiration form our team.