Many individuals may believe that being a company owner makes you a leader by default. After all, you are in charge of the company's strategy, making important choices, selecting a market niche, and setting the course for the organization. But if that's all it needs to be a leader? Is this the only role of leadership in business? Naturally, the response is no. Being a leader is a significantly difficult position that calls for a variety of essential abilities, character qualities, and years of experience. A company may do more in nearly every area of operation with the appropriate leadership and good team relationships. 
Here, we discuss what makes a good leader and what is the essential role of leadership in business as well as the main factors that contribute to the success of a company.
Why Leadership is Important in Business?
So what precisely qualifies as "excellent leadership"? It's a very subjective and challenging topic to answer. There are many different types of leadership in the corporate sector. There are several professional paths where leadership is a key component of the position description. CEOs are an organization's top strategists at the top levels and are figuratively the company's leaders. But even in lower-level jobs within a company, having strong leadership abilities may be quite helpful.
So why is leadership important in business? Well, it is very essential as there are many essential traits of a leader, a nonprofit organization dedicated to leadership development has worked with hundreds of firms. Empathy, bravery, the capacity to delegate, and learning agility—the capacity to pick up information fast and use it in pressing circumstances—are some of these traits. Leadership professionals place a high value on communication abilities. 
Role Of Leadership In Business
A leader guides the group in the direction of the goal
Every day, an organization needs through a variety of procedures and runs across a number of challenges that must be addressed. This implies that it might be simple to lose sight of the wider picture and the overall goal in the day-to-day operations of operating a corporation. A leader is someone who keeps an eye on the daily grind, is aware of possible problems, and always steers the company in the right direction—even while others are mired in the minutiae.
A leader encourages commitment, motivation, and morale
A leader must make sure that workers are dedicated to and inspired by the organization's success. This involves boosting and sustaining morale by assuring that every employee is aware of their critical position in the company and that their work is recognized. As a somewhat distinct idea from morale, motivation is more closely tied to monetary compensation like pay, commissions, or bonuses. However, the leader is also in charge of coming up with and putting such plans into action. All of this is a part of the role of leadership in business. 
Through change, a leader supports and directs an organization
A leader's responsibility includes developing an initial business strategy or plan such as a SaaS SEO strategy, but they also need to be able to manage and assist the company through times of operational and strategic change. This demands a strong leader with excellent interpersonal skills as well as effective management to minimize opposition, resolve different types of conflict in the workplace, and to soothe individuals who are confused or nervous during a potentially stormy moment. Consider enrolling in management business courses to enhance your leadership, communication, and other crucial business abilities. Leaders oftentimes rely on the expertise of a SaaS SEO agency to enhance their company's digital marketing efforts. However, their own guidance remains crucial in informing the agency about the company's brand vision, target audience, and strategic goals to ensure alignment and maximize marketing effectiveness.
A good leader invests in their team
A good leader not only values their team members but also makes an effort to support their education. Giving workers the training and development opportunities they need will improve both their possibilities for advancement and the success of the company on the basis of performance criteria. You may improve team morale by demonstrating to your staff that you care about them as people. 
A leader influences a company's overall identity
An employee is more likely to feel content with their job and inspired to achieve if they identify with the company's culture, vision, and values. The leader is in charge of laying the groundwork for a corporate culture that makes workers feel like they are a member of a group under a boss they respect and trust. This is how much importance of leadership in organizations holds.
What Makes a Good Leader?
While we focused on the role of leadership in business traits and how they apply in all situations, four of the most crucial business leadership traits and what is the importance of leadership in organizations are as follows: 
Setting a Good Example
Doing what you preach is one of the finest ways to motivate others. If you demand 110% of others and then leave early, you run the risk of lowering morale. People expect their leaders to be accountable and follow workplace etiquette. This is the basic leadership role in an organization. 
Powerful Communication Abilities
Communication abilities and team interaction, both verbal and written, may be a crucial component of leadership, as was previously said. Being able to cognitively empathize, or put oneself in another person's shoes, may be crucial for developing communication skills and building relationships with the people you're leading. 
Intelligence in Emotions
Daniel Goleman, a psychologist and author of the best-selling book Emotional Intelligence, makes a strong case for the role of leadership in business and what effective leaders possess, a quality he calls "emotional intelligence." Included in this are traits like self-awareness, compassion, ambition, social skills, and self-control. 
Vision
The capacity to perceive "the large picture" is a basic leadership role in an organization. To do that, one may need to acquire a broad range of hard and soft talents. That can include having the vision to see shifting market trends and opportunities for new product categories.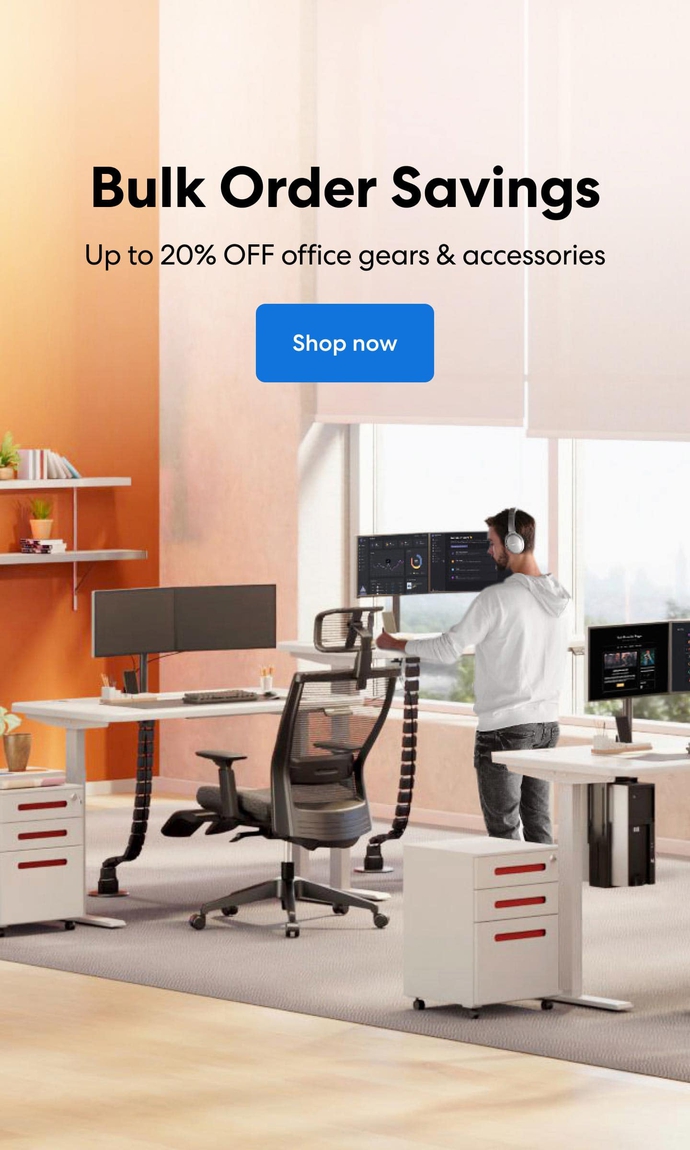 Subcribe newsletter and get $100 OFF.
Receive product updates, special offers, ergo tips, and inspiration form our team.