Smart Products
Wobbly Table Stabilizer: Ways to Stop a Wobbly Office Desk
2,016 Views
It's simple to take our ordinary objects for granted until they break down and we have to repair them. Have you ever experienced a shaky computer desk, for instance? - It is like sitting at an unsteady dinner table or bar - only worse because it is your workstation and you'll be at it for a much longer time.
Using shims as wobbly table stabilizers to even out the lengths of the legs seems to be the quickest and easiest approach to stabilize an unstable desk. Shims are soft and stable stabilizers in the form of thin planks of wood or other substance inserted between the legs of your table to prevent them from wobbling. They're available at any hardware shop.
Why is Your Desk Wobbly?
Have you ever had a desk that was a little shaky? If that's the case, you're not alone; unstable workstations are prevalent. It's inconvenient because you're in a café or club and your table won't lie flat. Because the table legs don't seem to be all the same height, most customers at eateries fold a tablecloth and tuck it under the wooden table.
There are indeed times when the problem isn't an up-and-down movement. Your table sways from side to side due to a weak joint or loosened bolts. A wobbly desk is a typical issue caused by several factors. So, while you give up and shove out that old table, let's discuss what leads a desk to sway in the first instance, and then we'll speak about how to fix it.
The legs on your desk aren't almost the same height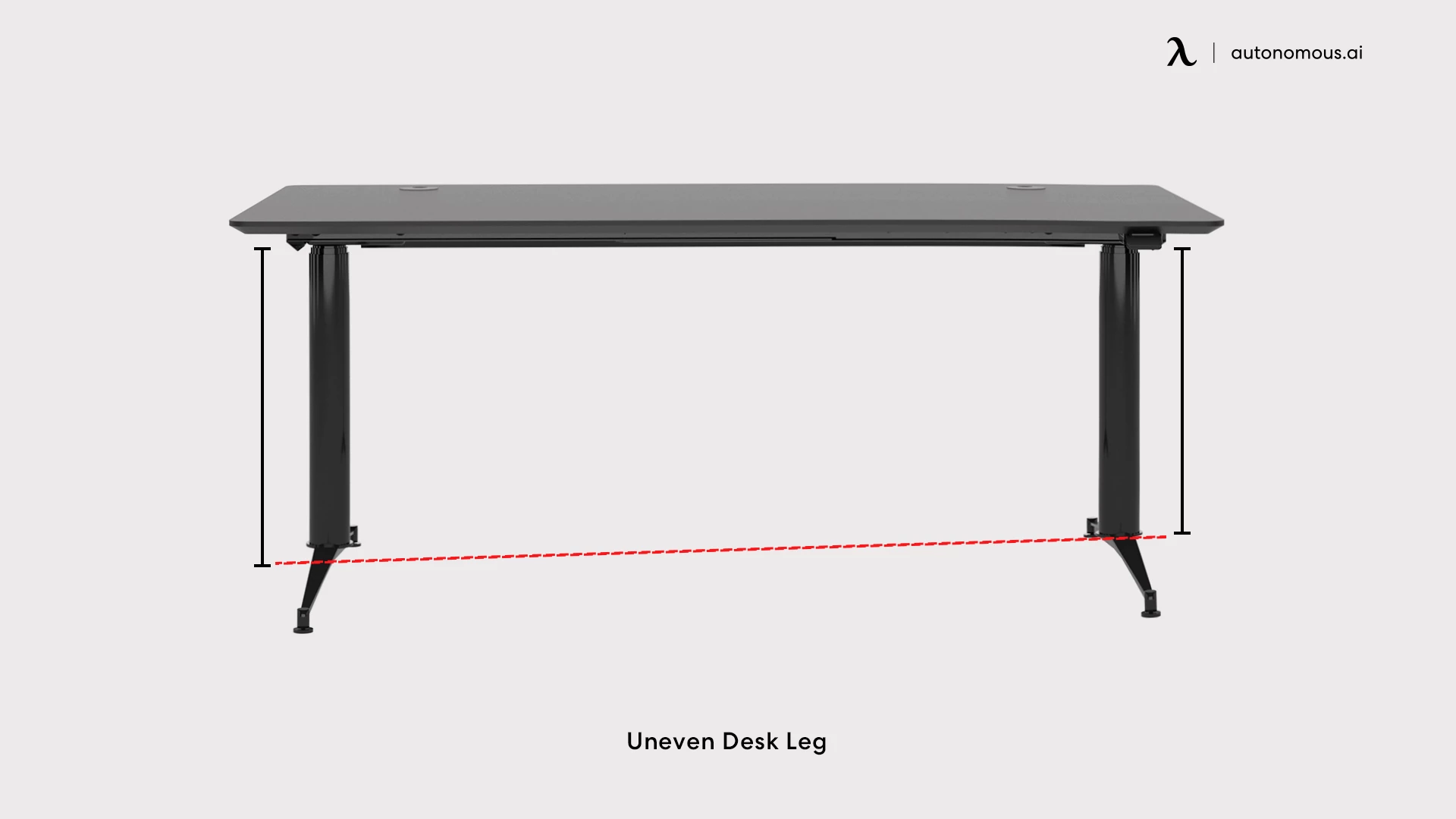 An unstable automatic standing desk can have numerous causes, but perhaps the most common is an irregular surface, which indicates your table elevation is uneven or incorrect. Desks are typically composed of hardwood or a wood mixture such as chipboard, which can distort and bend over time. As a result, one end of the table may be taller than another, causing leg measurements to be uneven.
Your floor isn't quite level
Since your flooring is not flat, your desk could be unsteady and wobbling. It can occur if your workstation is against a barrier and the legs are sagging due to a rug tacking area underneath. A rug that has been moved away from the wall could be to blame. An unbalanced flooring can greatly affect the wobbling or stable nature of your L-shaped electric standing desk. Rough ground is the most common reason for a wobbly desk, even if the desk is resting on an unbalanced floor or the legs are of various lengths. Your desk may seem shaky and unstable if your office space flooring is not fully flat.
Your desk's leg components are loose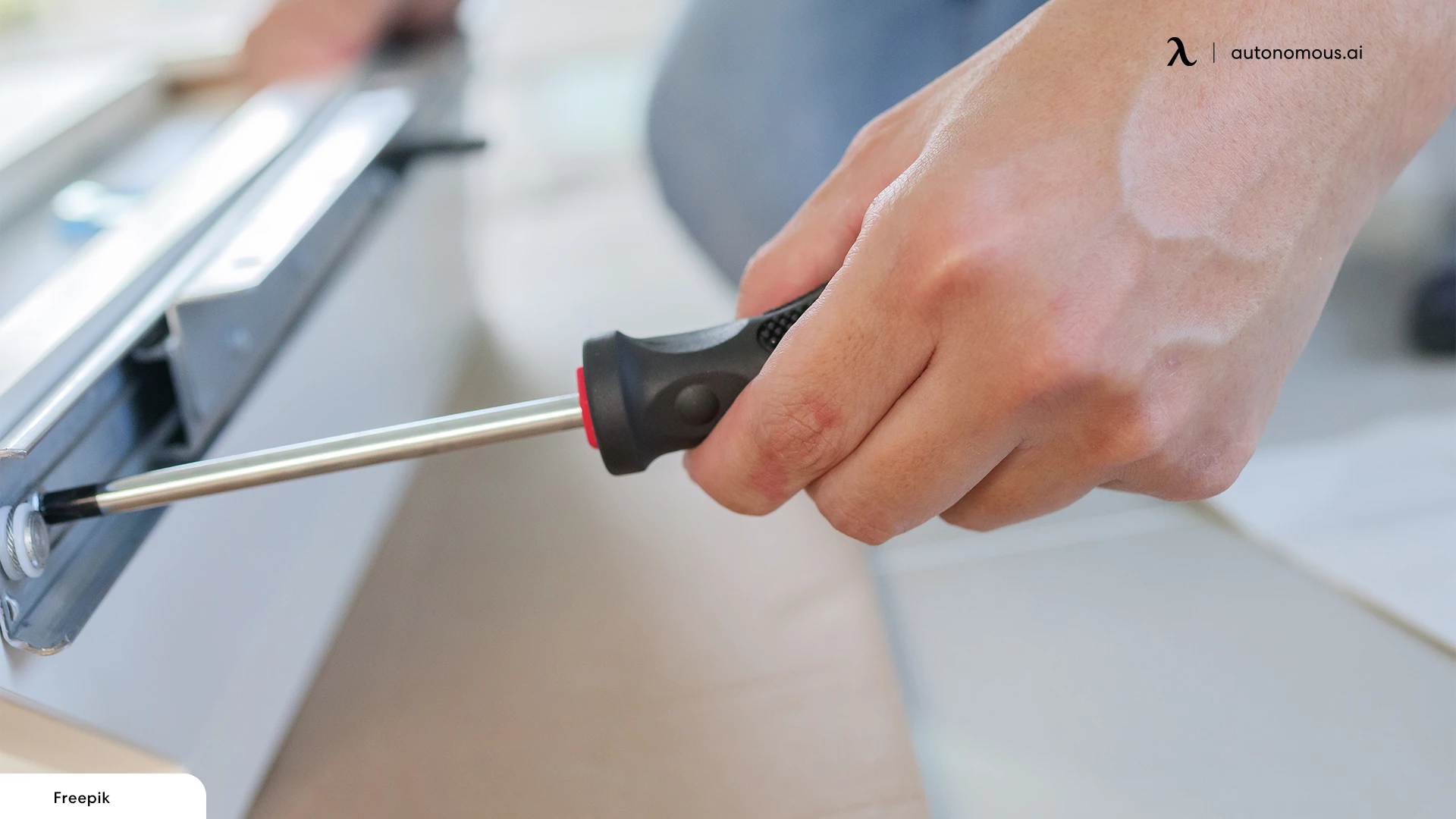 The screws that keep the legs in position can break loose with time, making the desk unsteady. The oscillations from mouse motions and those from raising and descending a small standing desk can all lead the nuts and bolts that hold your workstation together to break loose over time. It's time to fix the leg connections if your desk is wobbling.
Your desk's joints have grown sloppy
Dowel rods or other fittings that collectively hold various components of your desk are sometimes used to connect them. These fittings might become loosened over time, causing your table to shake. The aging of the bonding agent used to construct your table can sometimes be the root cause of the problem.
Your automatic standing desk's customizable feet are not correctly adjusted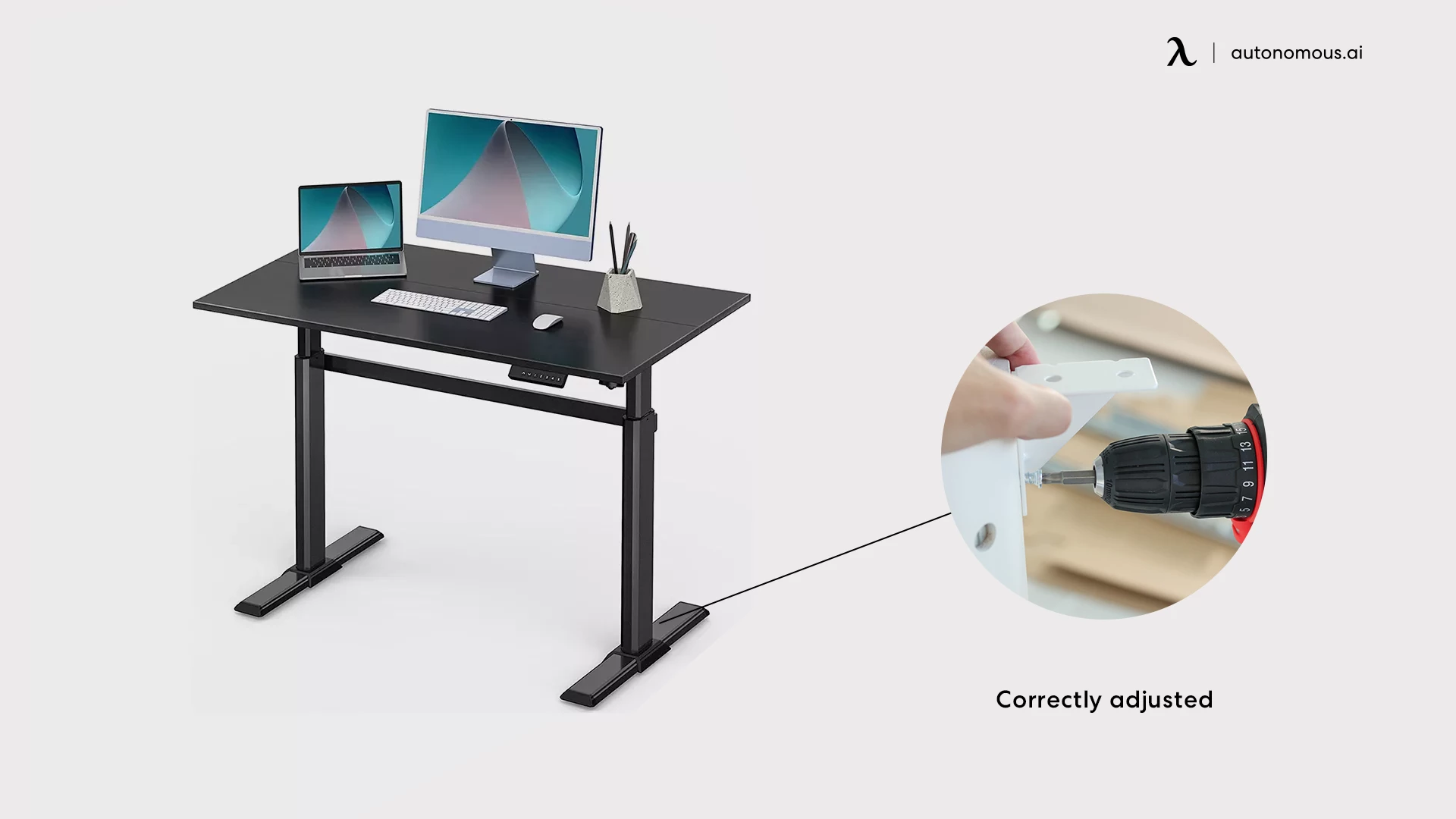 If your desktop is shaky, it's most likely due to improper adjustment of the movable feet. Even though most desks include adjustable feet, which enable you to balance your desktop against the ground, many individuals overlook this simple function.
How to Stop a Table from Swaying?
So, how do you fix a swaying desk? Here's a simple guide to getting your shaky desk straightened for good.
Determine the cause of the wobble
Nothing is more aggravating than a swaying deck. You're trying to stay focused on your job, but the table starts to tremble each time you start to do something. That is enough to make you go insane! However, once you start hurling stuff, you need to determine what's causing the wobble. Is it the table or anything else that's causing the issue?
Begin by turning the screws or nuts on the legs of your workstation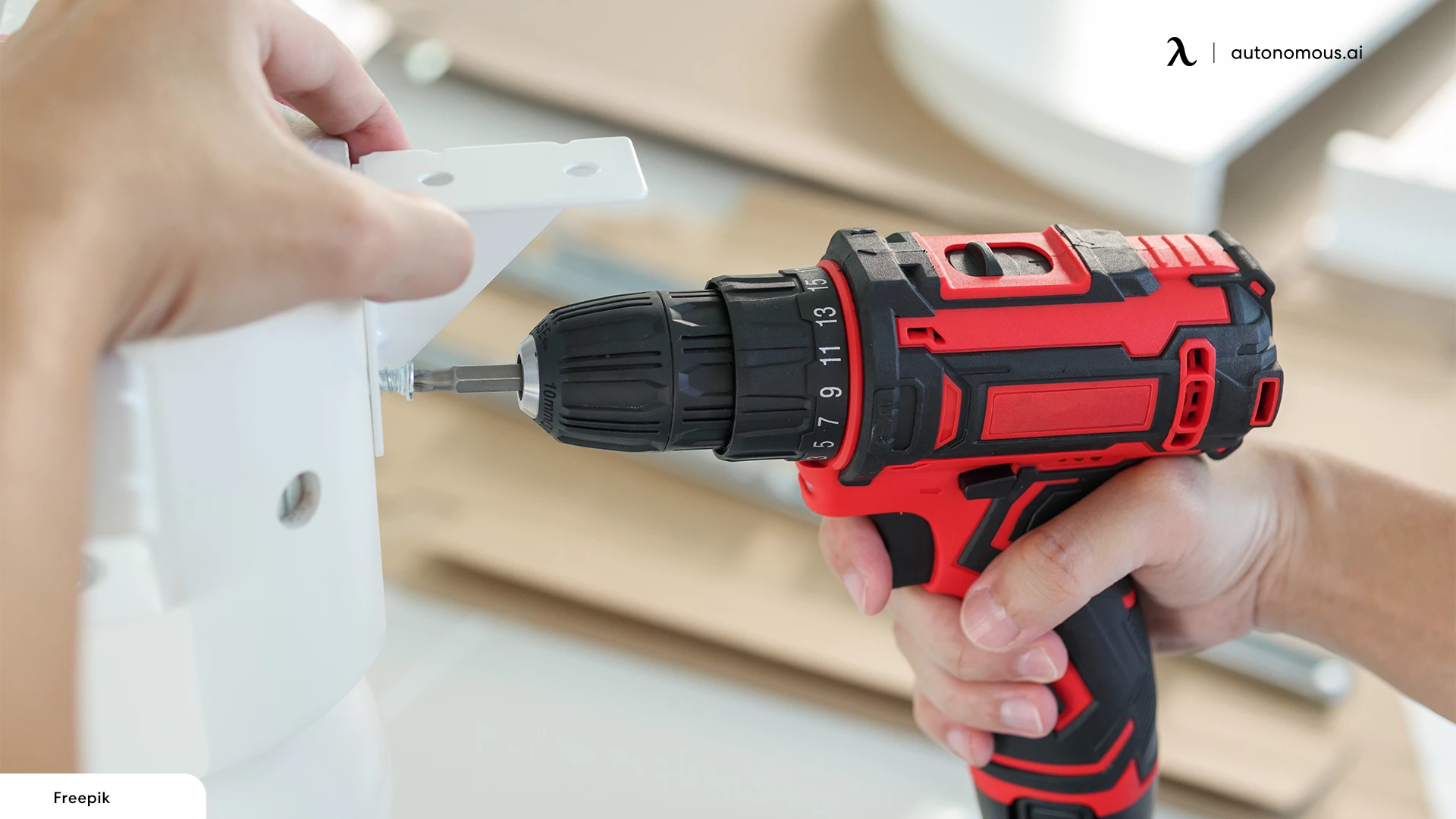 Here is another solution of wobbly table stabilizer. If the issue is with the screws, all you have to do is tighten them up with a screwdriver. Whenever it comes to unsteady furniture, loosened screws are frequently at blame. If it doesn't work, you might have to reinforce the desk with some more support. This might entail putting a board beneath one of the office desk's legs or putting more screws to keep the legs in place.
Add lateral bracing to keep it from wobbling
A great approach to keep your table from wobbling would be to add lateral bracing. The diagonal support can help keep the table stable and avoid swaying. By attaching a table stabilizer bar to the legs of your table, you may prevent this lateral displacement. Turnbuckles can be seen on some workstations, and they tighten two pieces of a span. Sometimes, you can purchase a steel clamp-on stabilizer bar to offer even more stability.
To level your table, adjust the feet as follows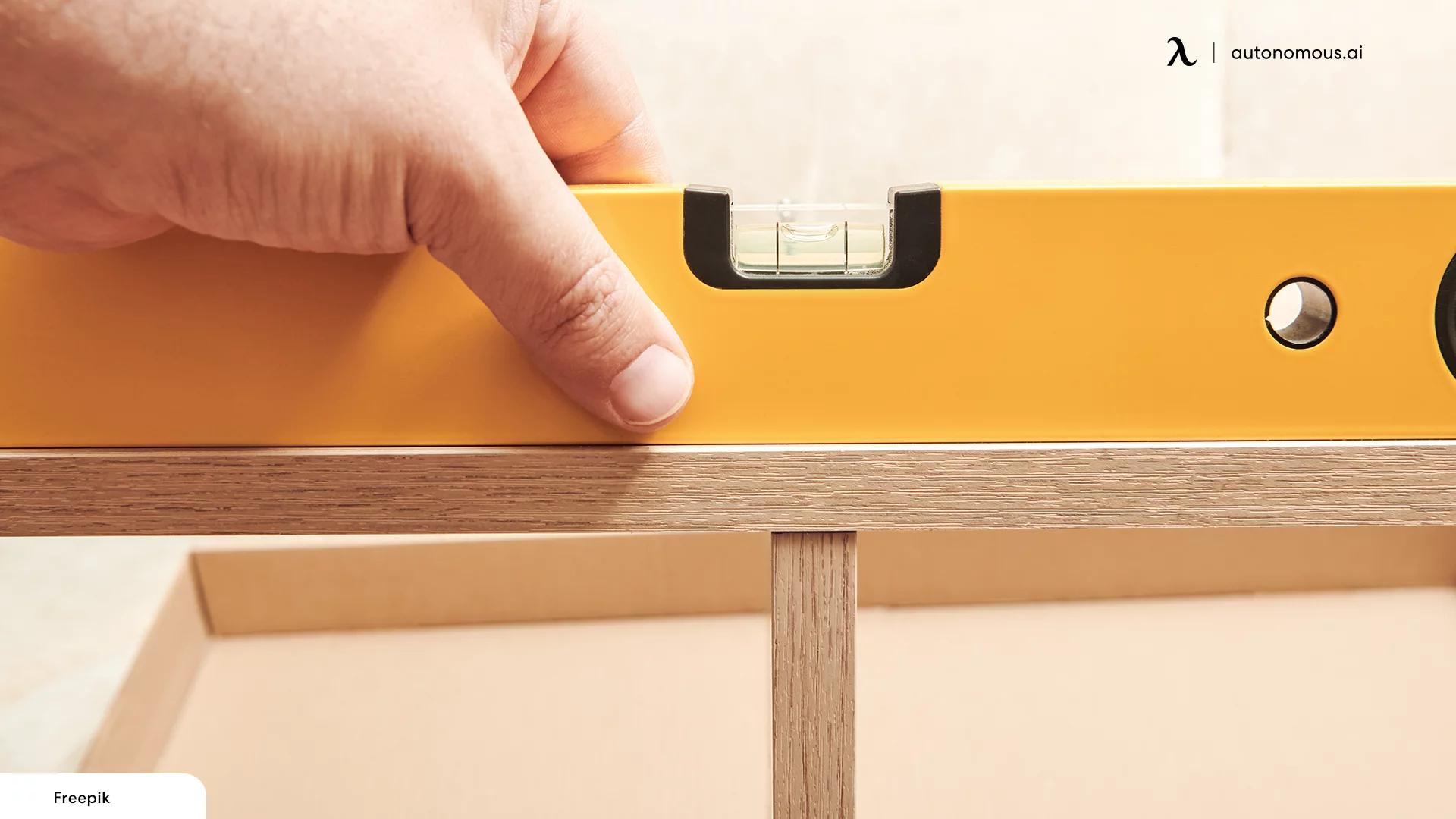 Now it's time to make changes to your desk's feet. To begin, locate a flat area to set up your desk. Then, glance at your table's feet and figure out which one would be taller than all the others. To elevate or descend your desk, almost all adjustable feet use a table leg stabilizer as a screw arrangement. To ensure they're most of the same length, turn your table over with feet pointing up, fasten them down, and note how often each one will be turned.
Replace any worn-out components

If your bolts, nuts, or other equipment have worn out over time, it's probably time to replace them. Replacement components are available in the local hardware stores and online. Just make sure the dimensions and connections match the rest of your gear.
Furthermore, if you are someone who wants to buy bamboo standing desks for their homes or office spaces, you should look into the Autonomous employee purchase program. Autonomous currently offers exceptional reductions through their Employee Purchase Program, which itself was created for folks who have wanted to be able to buy high-end furniture at a reasonable price.
Keep up with Autonomous news
Stay informed, stay inspired with our new blogs.
WRITTEN BYAutonomous
We build office products to help you work smarter.