Smart Products
The Versatility of Adjustable Table Legs in a Modern Workspace

Autonomous
|
Jul 1, 2023
420 Views
In an era where a 'universal solution' approach no longer fits the bill, height-adjustable table legs are emerging as the superhero of the modern workspace. They serve as a prime example of how design flexibility is revolutionizing the way we work. 
Just imagine, instead of conforming to a desk, the desk conforms to you. Isn't that quite the novel concept? Adjustable legs for a table are the key, enabling a standing desk transformation to suit your unique comfort level. 
They're just like a multitool – adaptable, versatile, and reliable! With the added credibility of extensive ergonomic research, these game-changers are setting new standards in workspace customization. Keep reading as we dive deeper into their fascinating world. 
What Are Adjustable Table Legs?
What's a typical day at your desk like? Well, for many people, it involves hours of sitting, leading to discomfort and unease. Height-adjustable table legs are stepping in to flip the script on this common issue. 
Just as the name implies, these unique legs let you adjust your desk's height to match your personal preference. In a nutshell, they're all about ergonomics and comfort. 
Furthermore, height-adjustable table legs comprise two essential parts: the upper and lower sections. These sections slide against each other, letting you find your perfect desk height. 
The mechanisms behind this function vary. Some versions use a simple manual knob, while others offer more advanced electric systems. Either way, their mission is the same – to create a workspace that revolves around you. 
Additionally, these standing desk legs can morph your traditional desk into a standing one in seconds. This quick shift can aid in avoiding prolonged sitting periods, which are known to be a health risk.
In this way, adjustable table legs are not just a piece of hardware; they're catalysts of change towards healthier work habits.
Advantages of Adjustable Table Legs Over Fixed Ones
Adjustable desk legs bring many benefits compared to traditional fixed legs, positioning them as the smarter choice for modern workspaces. 
First off, they promote ergonomics. With adjustable legs for a table, you can choose the most comfortable height, reducing the strain on your back and neck. Imagine no more hunching over your computer or dangling feet due to a too-tall desk! 
Secondly, the health implications are significant. An adjustable leg for a desk lets you switch between sitting and standing, which is excellent for your posture and circulation.
Regularly changing positions helps avoid the health risks associated with extended periods of sitting, highlighting one of the many standing desk benefits. 
Last but not least, they offer flexibility. In a shared workspace, every individual has different comfort needs. Adjustable table legs accommodate everyone, ensuring a more inclusive environment. 
Additionally, if you love experimenting with room layouts, they allow you to adjust your workspace setup easily. 
In contrast, fixed table legs seem like an outdated concept. Why stick to a one-size-fits-all approach when you can enjoy a customized, healthier, and more comfortable workspace? Your body will thank you for making the switch!
Addressing the Challenges with Adjustable Table Legs
While an adjustable leg for a desk provides numerous benefits, it comes with its share of challenges. 
One possible hiccup can be the installation. Unlike fixed legs, setting up an adjustable standing desk frame requires a bit more work. They often involve mechanical or electrical systems that demand careful assembly. 
Additionally, the cost is a factor to consider. Adjustable table legs typically have a higher upfront cost than their fixed counterparts due to their added features. However, it's important to weigh this against their long-term benefits and potential savings on healthcare costs.
Durability might also raise some concerns. With more moving parts, the risk of wear and tear or malfunction increases over time. Nevertheless, investing in high-quality adjustable desk legs from trusted brands can mitigate this issue, ensuring you get years of reliable service. 
Lastly, a standing desk may lead to fatigue if not used correctly. Remember, balance is vital. It's about rotating between sitting and standing, not replacing one with the other entirely. 
While adjustable legs for a table come with challenges, they're not insurmountable. Moreover, it's all about knowing what to expect and making informed decisions.
Materials Behind the Make of Adjustable Table Legs
Adjustable desk legs come in various materials, each with its own strengths. Let's take a peek at what makes up these game-changers in our workspaces. 
Steel is one of the most popular materials used, known for its durability and strength. It ensures the legs can hold substantial weight, providing a robust support system for your desk. 
Aluminum is another choice, valued for its lightweight nature. Despite being lighter than steel, it doesn't compromise on strength. Likewise, this makes adjustable legs for a table made of aluminum easy to handle and install without sacrificing stability. 
If you're opting for a manual standing desk, you may find table legs with plastic components as well. These are usually part of the manual adjustment mechanism.
Don't let the word 'plastic' worry you because these parts typically consist of high-grade, durable plastics designed to withstand regular use. 
Lastly, some designs might incorporate wood for a warm aesthetic touch, especially in the tabletop area. 
In essence, the materials used in adjustable table legs cater to durability, functionality, and design. Quality here is vital, ensuring your desk legs stand the test of time, just like your work.
Transform Your Workspace with the Autonomous SmartDesk Series
Ready to upgrade your workspace? Let the Autonomous SmartDesk series take the reins. These desks offer not only adjustable desk legs for ultimate control over desk height but also bring unparalleled quality and style to the table. Read on for a detailed review of each model in this innovative line-up. 
1. Autonomous SmartDesk Core
Imagine a home office desk that smoothly adjusts to your preferred height with a press of a button. That's the Autonomous SmartDesk Core for you.
A reliable companion in your workspace, this desk boasts a robust steel frame and a dual electric motor. It isn't just sturdy but also impressively quiet, lifting up to 265 lbs. at a mere 50 dB noise level. 
However, the real gem is its programmable keypad. Offering four custom settings, it lets you shift between your favorite heights without breaking a sweat. Ranging from 29.4" to 48", the adjustable leg for a desk like this provides flexibility for a diverse range of bodies. 
When it comes to options, the SmartDesk Core doesn't disappoint. You can pick from three desktop sizes, the largest being 70.5 "L x 30" W, perfect for those who crave ample workspace. Backed by a five-year warranty, it's a commitment to your productivity and well-being.
2. Autonomous SmartDesk Pro
The Autonomous SmartDesk Pro is the superhero of smart desks, boasting an impressive triple motor that quietly gets the job done. This desk brings power and whisper-quiet operation into your workspace. It easily lifts up to 400 lbs. without breaking a sweat, a testament to its solid steel frame.
Unleash your creativity with a workspace that's twice as spacious as the regular smart desk. Moreover, this gem even adjusts its height from 29.4" to 48", catering to your comfort needs. 
However, the cherry on top is the four programmable settings that remember your preferred positions and glide into place with one touch.
Furthermore, the SmartDesk Pro also comes with a helpful cable tray, keeping your cables neat and out of sight. Plus, the five-year warranty assures quality and durability. 
With its modular segments and incredible endurance, this desk carries you through years of heavy use, promising less than 0.5° of wobble at max height.
3. Autonomous SmartDesk Corner
If you've got a corner that's crying out for a workspace transformation, this Autonomous model is your go-to. 
By doubling the workspace compared to standard units, this corner desk ensures your creative juices have room to flow. Its unique modular segments promise a snug fit for any corner, amplifying your workspace potential. 
Quiet yet powerful, this desk houses a triple motor that confidently lifts up to 400 lbs., a testament to its robust steel frame.
Plus, the convenience offered by the four programmable settings is a game-changer. A quick tap moves the desk into your preferred position, whether you're standing or sitting. 
One of the highlights of this product is the inclusion of a free cable tray, which is a neat way to keep your workspace organized! Also, with its strong endurance and generous five-year warranty, you can expect to be in good company with this desk for years to come.
4. Autonomous SmartDesk Connect
Revolutionize your work environment with the SmartDesk Connect, the most innovative product from Autonomous yet. 
It's not just a desk; it's a comprehensive workstation engineered with advanced software. This desk lets you control and set custom preferences via a mobile or desktop app, ensuring you work your way. 
What sets the SmartDesk Connect apart is the anti-collision feature, a built-in sensor that detects obstructions, providing peace of mind while adjusting the height from 23.6" to 49.2". Moreover, it allows you to schedule your sit-stand sessions throughout the day, enhancing your productivity. 
The upgraded dual electric motor is quieter, operating at just 40dB, yet powerful enough to handle a load capacity of 350 lbs. Also, the desk stands on a sturdy steel frame and is covered by an impressive seven-year warranty, making it a solid investment.
Maintenance Tips for Maximizing Your Desk's Lifespan
Your standing desk is a sturdy partner in your daily productivity. Maintaining it with care can ensure its longevity. Here are some simple tips to keep it in tip-top shape: 
Regular cleaning: Gently clean the surface to prevent dust accumulation.
Weight care: Adhere to the weight limit to ensure long motor life.
Stability checks: Regularly tighten loose fittings to maintain stability.
Cable management: Organize cables to prevent damage and maintain aesthetics.
Desk protection: Consider using desk mats or coasters to prevent scratches and stains. 
Following these steps will help prolong the life of your desk. Remember, your standing desk isn't just a piece of furniture; it's an investment in your productivity and health. Therefore, give it the care it deserves!
The Bottom Line
In our modern digital era, we cannot overstate the importance of a well-equipped workspace. Whether it's a compact home office or a bustling corporate environment, the right desk plays a crucial role. 
From the classic desk to a corner standing desk, the diversity of styles and features ensures there's a perfect fit for everyone. Prioritizing comfort, convenience, and user-friendly features increases productivity and a healthier work lifestyle. 
Remember, investing in a quality desk is not just about furniture; it's about fostering an environment that propels you towards success. Explore the myriad of options and transform your workspace into a dynamic hub of efficiency.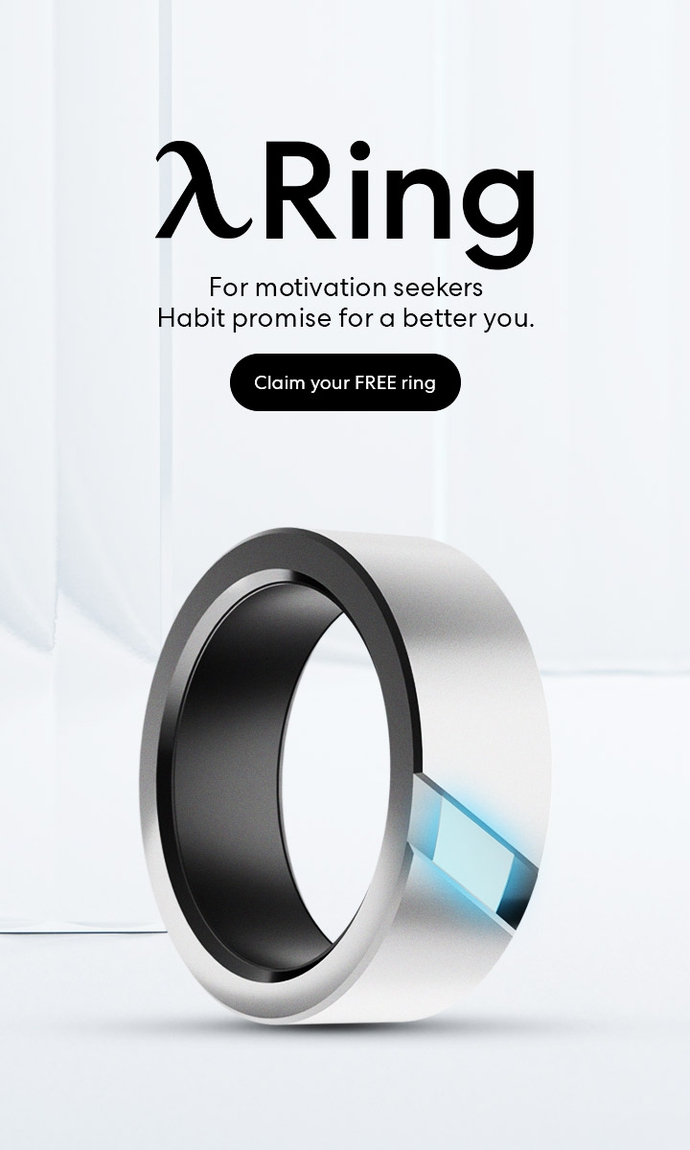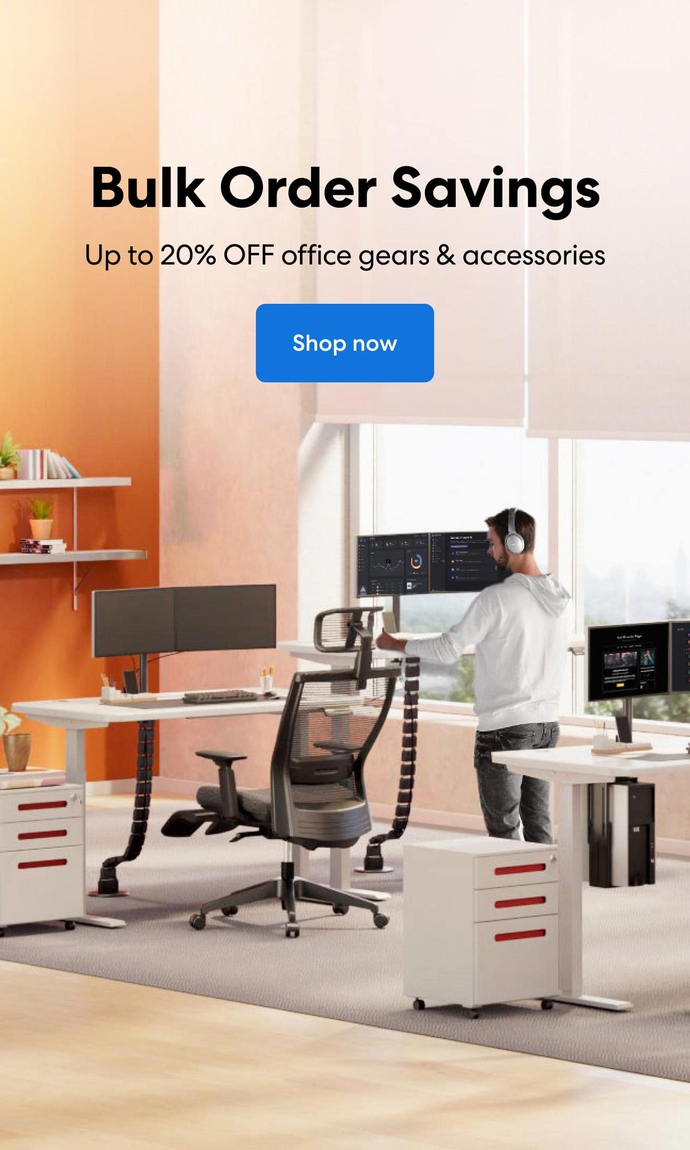 Subcribe newsletter and get $100 OFF.
Receive product updates, special offers, ergo tips, and inspiration form our team.